What is LTO RFID Sticker? How will the LTO RFID sticker penalty be imposed from January 11, 2021? Scroll down our article to know more!
Traffic in the Philippines is getting more crowded than ever. Since thousands of vehicles running on the road, it's so tricky for authorities to manage. 
In 2009, an advanced system called RFID sticker was implemented by the Land Transportation Office to keep transportation under control.
In this article, Philcarreview will walk you through details on the system and also things drivers should know about the LTO RFID sticker penalty. Let's dive right in!
1. What's The Purpose Of The LTO RFID Sticker?
What Is LTO RFID Sticker?
RFID stands for Radio Frequency Identification System, which is a mean by LTO to identify vehicles. RFID is complemented by tagging vehicles with a unique ID that can be scanned via a sticker. 
Although there are other ways of conveying information from stickers with bar codes and even old plain QR codes, the current LTO RFID sticker has been optimized because it can be read from longer distances, by a wall-mounted RFID reader as well as by using a QR code.
Traffic enforcement agents like the Philippine National Police also carry handheld PDA devices to read RFID stickers.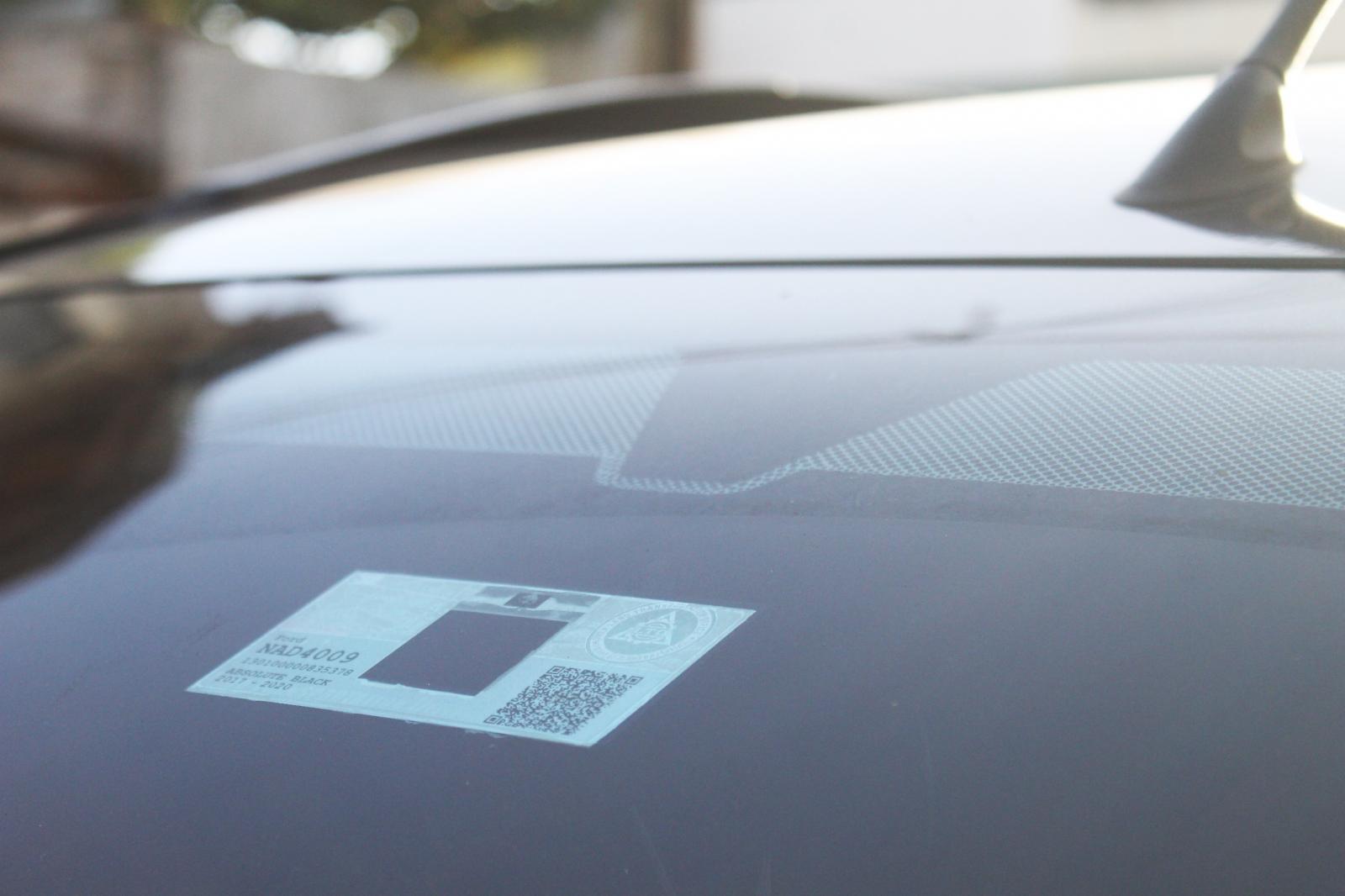 LTO RFID sticker installed on a car
Benefits Of RFID Sticker
The benefits of implementing an RFID system are various. 
Firstly, thanks to RFID, the LTO can now gain more control over traffic from the car-flow to individual vehicles identities. Therefore, they can reduce colorum vehicles that are running against their jurisdiction. 
With the new LTO RFID stickers, detecting vehicle presence becomes more convenient, which can be applied to monitor traffic flow, open gates, and calculating toll fees.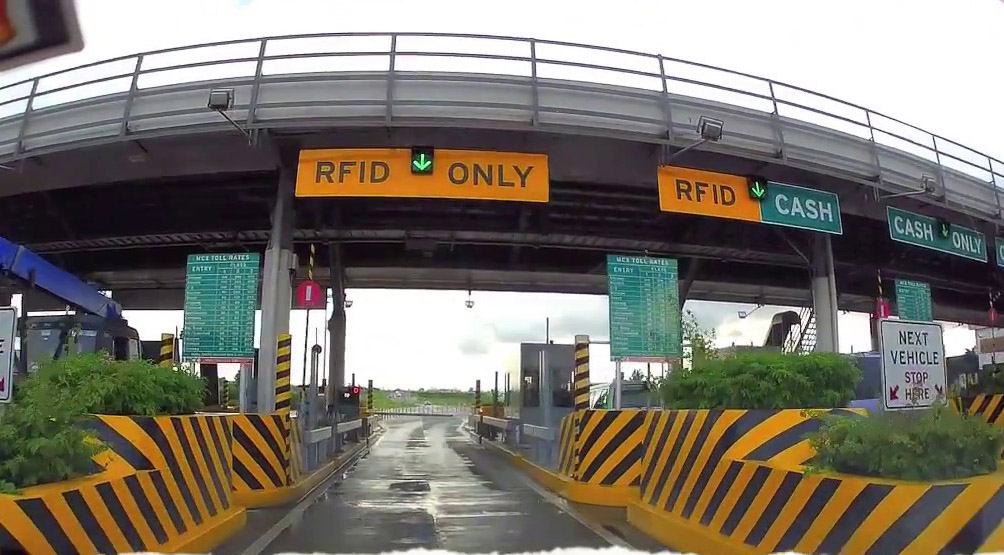 >>> Also check out: 
How the RFID Sticker system works
And importantly, with the help of RFID stickers, criminal offenses are easy to identify. Take the example of vehicles that are stolen or used as getaway cars. If RFID stickers are mandatory on every car, the one running without an RFID sticker will stand out in relief. 
RFID stickers can also be used in detecting traffic violations, which is crucial for the Philippines transportation system. For example, RFID readers are installed near intersections to assess red light jumping and enforce lane discipline.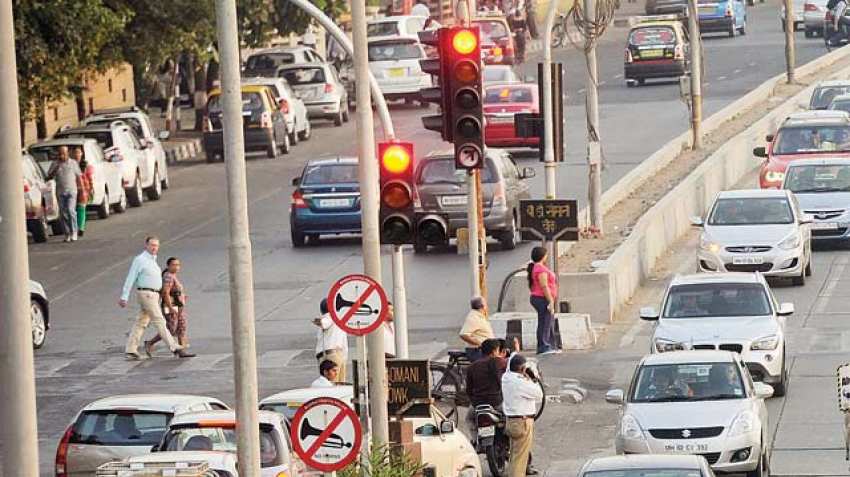 2. LTO RFID Sticker Penalty 2020: Latest Information
From December 1, The Department of Transportation (DOTr) has announced that any drivers who attempt to enter RFID lanes of expressway with no RFID sticker will not be allowed to enter and imposed an LTO RFID sticker penalty from January 11, 2021.
According to the DOTr, if a car without an RFID sticker drives through the RFID-marked lanes, the violation of disregarding traffic signs can be applied. Meanwhile, the obstruction will happen if it lines up an RFID-only lane and causes traffic to build up. That will be PHP 1,000 fine for both obstruction and disregarding traffic signs.
>>> You might want to read: LTO Violations and Penalties 2020: Everything Filipino drivers should know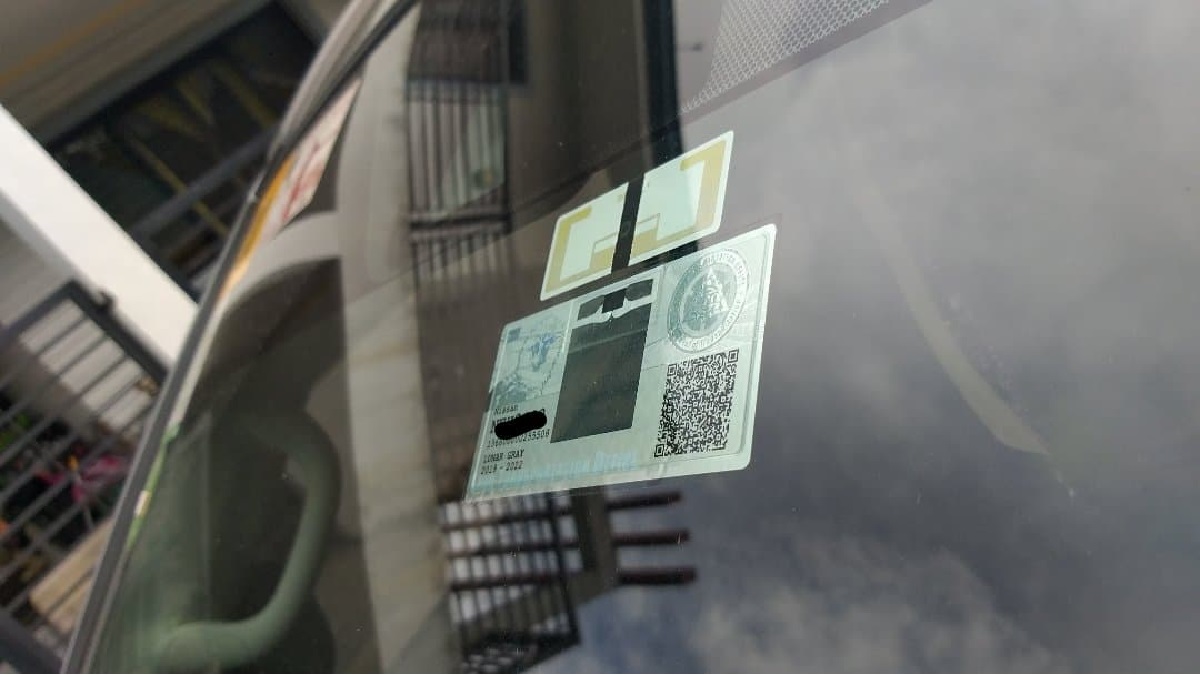 However, you don't need to panic about the penalty after reading this. The DOTr also confirms to the public that installation will go on for those who haven't obtained an RFID sticker, even after January 11, 2021.
Before January 11, you can get an RFID sticker regardless of the lane you're lined-up. When you drive to the gate, the expressway's employees will place an electronic tag on your car. The on-site installation will be opened 24/7 for the convenience of many people. After that, you will have to go to the specific stickering lane to get it added.
To prevent the accidental line-up on the RFID lane, the DOTr will regulate agencies to set up signboards to aid motorists who need stickers installation or activation. There will also be traffic marshals on the ground to help the drivers.
3. LTO RFID Sticker: FAQs
Q: Is LTO RFID Sticker Required?
A: Yes. The RFID sticker is necessary to serve as a digital ID to quickly access vehicle information and aid in controlling traffic, enforcing the law, and preventing crime. If you haven't got an RFID Sticker on your car after January 11, you will be imposed penalties for running on an RFID-only lane.
Q: How Do You Install LTO RFID Stickers?
A: The correct position for an RFID sticker is behind your rear-view mirror, where it won't obstruct your view.
The second thing to notice is that you can not install an RFID sticker when your car has a tint on it. Also, LTO RFID sticker installation can not be done over the car tint.
Lastly, remember the correct orientation of the RFID sticker to prevent installing it upside down. It may sound redundant, but note that the adhesive side is the one facing out.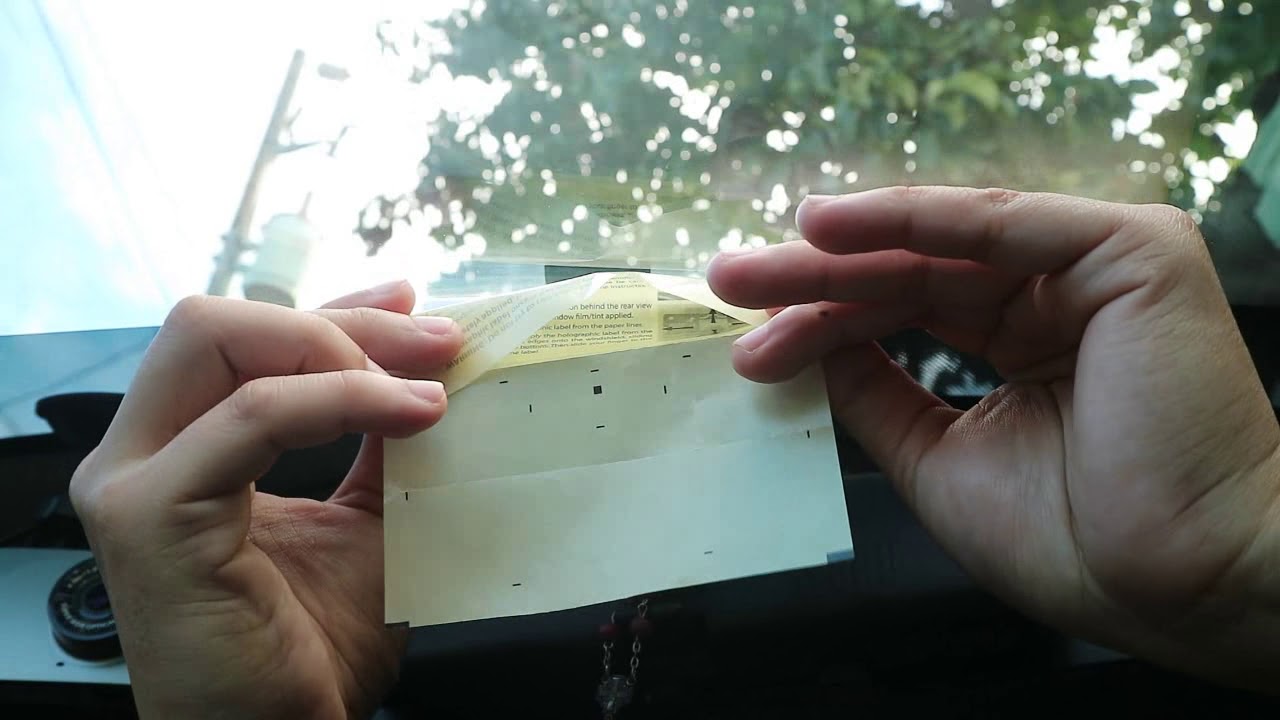 Q: How Much Is An RFID Tag In The Philippines?
A: For MPTC, it's free of charge. All you need to do is identify yourself and give your vehicle's plate number to open an account. 
The installation lanes just require motorists to top up P500 for the initial load.