Are you questioning about the custom plate number in the Philippines? This article will bring you everything that you are looking for!
Customizing Your Plate Number: Overview
Car license plates in the Philippines are divided into private, public and official uses. Custom license plates (vanity plate/personalized plate), commonly known as the Optional Motor Vehicle Special Plates (OMVSP), are also available to the general public.
Vanity plates have played a special role in the motoring world. They allow you to express your opinion, lifestyle, humor, interest, and more. Please keep scrolling down this article about Custom Plate Number in the Philippines to figure out about this field.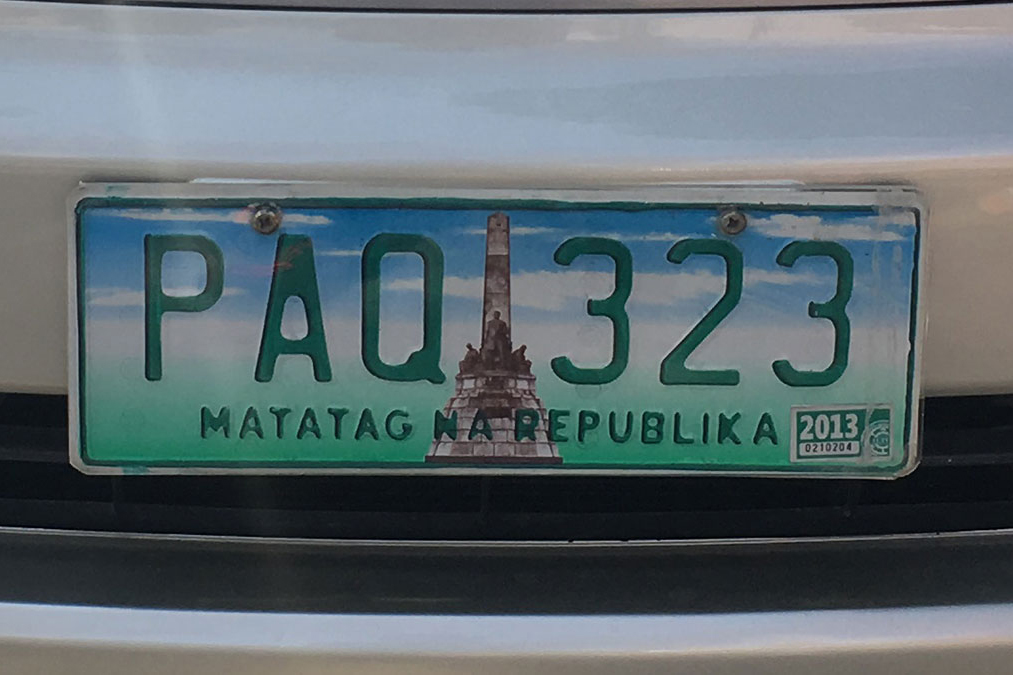 Vanity plates allow you to express your opinion, lifestyle, humor, interest, and more
LTO Vanity Plate Number Pros and Cons
Pros 
1. Great for private or Corporate Branding
Investing vanity plates could be an ideal way for your brand development. Creating one that bears the same name as your company's brand name might work as a useful mobile advertisement.
2. Ideal for showing Your Individuality
If you are interested in adding a private taste for your ride, then establishing a vanity plate would be one of the best choices for you to consider.
Once you install a vanity plate, all you'll have to do is to select and form your favorite letters and numbers so that others can easily identify. With this personalized plate number, you could certainly create a slogan, express your hilarity, deliver a message, or support your viewpoint.
3. Distinction and Sophistication for a Vehicle appearance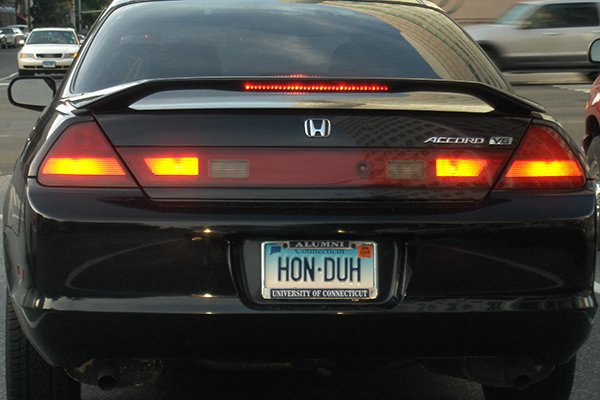 Wisely mix different letters and/or digits to create a specific style of your car 
To some extent, your car will be customized through a vanity plate. Remember to wisely mix different letters and/or digits to create a specific style of your vehicle without having its appearance changed.
4. Suitable for almost all kinds of vehicles
You can always install a vanity plate from LTO whatever condition your car is, but please bear in mind that it has to belong to this brand name range: AUVs, SUVs, Vintage and Collectors, Cars, and Sports pick up.
Cons
1. Regular LTO License Plate
Make sure that you have completed your vehicle registration as well as have got a regular LTO License Plate if you are installing a personalized plate number.
Then, you can ask for your vanity plate by filling in a form. After finishing the form, you are required to issue a photocopy of (CR) and a photocopy of (OR) of its registration.
Last but not least, you can present your application form and requirements at the LTO's headquarter located at East Avenue in Quezon City or at Regional District Offices nationwide as well.
2. The high cost of a Custom Plate Number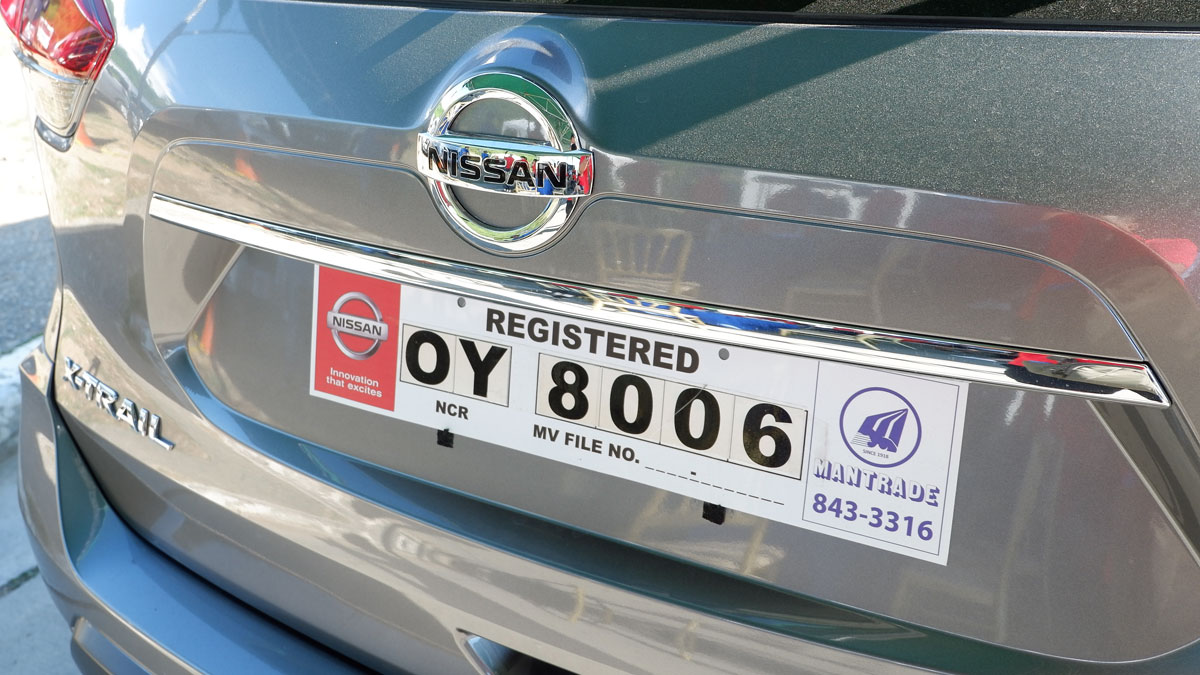 Things of vanity are always expensive
As you all know, things of vanity are always expensive, especially for such items as LTO customized plates number. Generally speaking, a personalized plate costs us at least 20 to 50 times higher than a regular LTO license plate.
There are two versions of vanity plates: the Premium Edition (168 AAA, 888 ARL, etc.) and Select Edition (GANDA, 1FOUR3, etc.). The price for a Premium Edition plate is PHP 25,000. The price for a Select Edition one, on the other hand, is PHP 10,000.
In case you wish to pre-order a specific merging of the vanity plate for your selection, you will have to pay a PHP 1,000 reservation fee, valid for 30 days.
3. Issuance of LTO Vanity Plate takes a long time to complete
You will have to wait for about 15 days to receive your plates-at least for Metro Manila. As for the required plates in provinces, you may need a bit more extra time.
Nonetheless, you may even wait much longer to claim for your customized plate number due to the annoying time delays of regular number plates taking place at the Land Transportation Office.
For your information, personalized plates have provisionally stopped being issued since December 2017 while the LTO is continuously handling its backlog of license plate production work. They have not removed this suspension yet (from February 2019). The LTO will issue a notification when the production of personalized plates can be back again.
4. Not Exempt from Number Coding
You will not be free from the coding scheme if you are getting a custom plate since a personalized plate number merely serves as aesthetics.
As stated by LTO, vehicle coding applies to regular vehicle registration plate numbers along with their enclosed custom plates.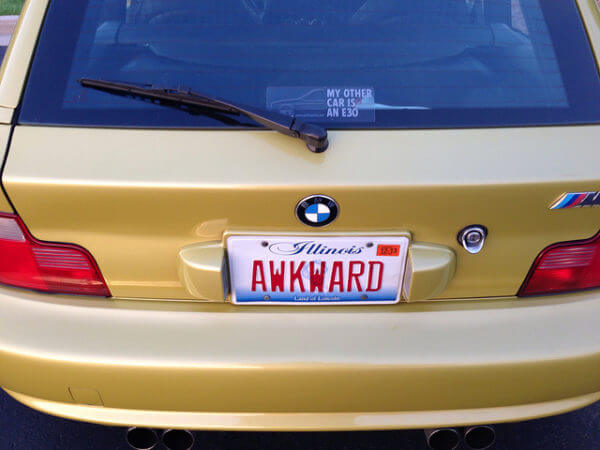 FAQs About LTO Vanity License Plates
Have you got any more questions about a vanity license plate application that you would like to ask before accessing LTO? Please have a look at the following FAQs to find out if there are the available answers that you are concerned with.
Q: Can I install a custom plate when I still haven't had my car registered?
A: No. It's obligatory for everyone to already register their vehicles with the LTO to obtain a custom plate.
Q: How long can you expect a personalized plate?
A: Normally it takes people in Metro Manila about fifteen days after finishing the application and payment. For provincial applicants, the needed time may be longer, because the procedure and inspection depend on the agreement of the LTO's headquarter in East Avenue in Quezon City.
Q: Can a custom plated be treated as a present?
A: Yes, you can gift it to anyone provided that they've already possessed their registered motor vehicles with documents.
Q: Can I preorder my custom license plate?
A: Yes, on condition that you're willing to pay the Php 1,000 upfront fee. However, kindly remember that your reservation is valid for 30 days only. If there is no recipient within the required time, the paid amount may be confiscated by the LTO.
Q: Are custom license plates free from number coding?
A: No. The number coding scheme will continue to be applied by MMDA to cars with personalized plates and their attached regular number plates.
Q: What if my vanity license plates are transferred to a different vehicle?
A: Your vanity license plate can be transferred from your car to another one providing that you make sure the processes are completed in a way that complies with the licensing rules, and the relevant fees have to be settled. To start the process, a transferring request letter is required to be sent to the LTO president of the Bids and Awards Committee.
Q: In case of loss, how could my custom plate be replaced?
A: In this case, you will be required to arrange the following requirements for a substitution:
Sworn Affidavit of Loss
Law Enforcement and Traffic Adjudication System (LETAS) Alarm Report
Police report
Original Official Receipt (OR) on payment of the lost VLP
Original VLP Certificate of Title
Photocopy of Certificate of Registration (CR) of Motor Vehicle
Photocopy of the latest OR of Registration
After that, go to present these documents to your local LTO office, and once getting accepted, please complete the respective payment. According to the LTO, every custom plate can be replaced one time only. This means that if you lose it one more time, you will have no choice but to request for your new custom license plate.
>>> Related posts:
Conclusion
Overall, custom plate number has become a very special thing that attracts several vehicle owners worldwide, especially in our country by making each car more unique and stylish.
Hopefully, after reading the above article about Custom Plate Number Philippines, you are ready to refresh your car with a new better look.
Thanks for visiting Philcarreview.com!