Are you looking for a full comparison of the Hyundai Accent vs Toyota Vios? You are on the right site. Read on to find out.
Filipino has long been obsessed with practical and convenient car types such as SUV or sedan. They love their car being able to do good at both loading occupants and hauling cargo.
Speaking of that, Hyundai Accent and Toyota Vios are the two nominees that can't be overlooked on the list. They both are the names standing out in the competition of B-segment sedans in the Philippines.
Despite some similar features, in many aspects, these two have radically different results compared to others.
However, Hyundai Accent or Toyota Vios? Let's go through this post to unveil the secrets.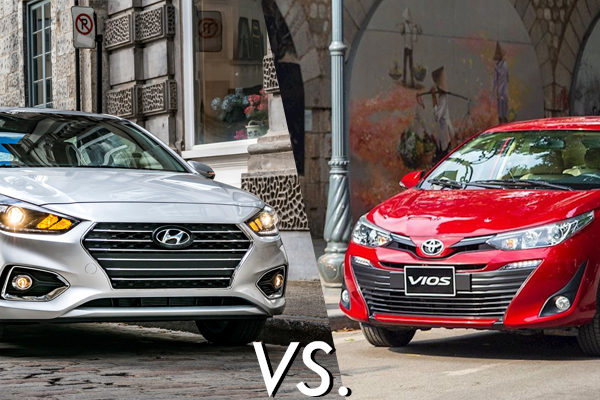 Hyundai Accent vs Toyota Vios​: Dimensions & Exterior
When comparing the two models, the Hyundai Accent has shown a leading point since it is slightly longer and has a bigger wheelbase than its opponent. The Accent length is 15 mm more than the Vios, and the wheelbase is also 50mm extended.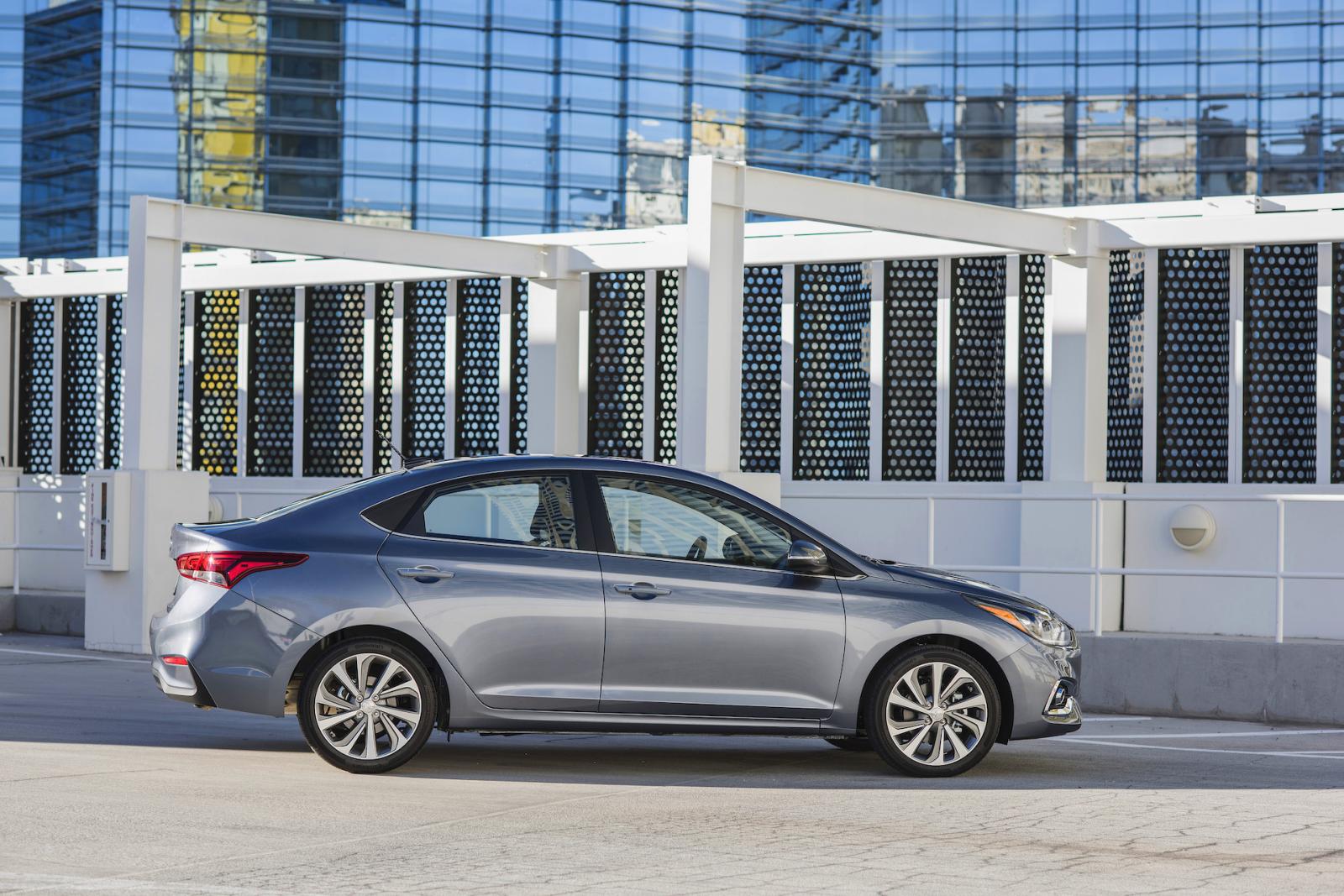 Despite their same height, the Toyota Vios is 1mm broader than the other one. Plus, it has a difference in the cargo volume of 13 liters, which means the Vios will give you more room for hauling stuff you need. So, it is now a tie between the two.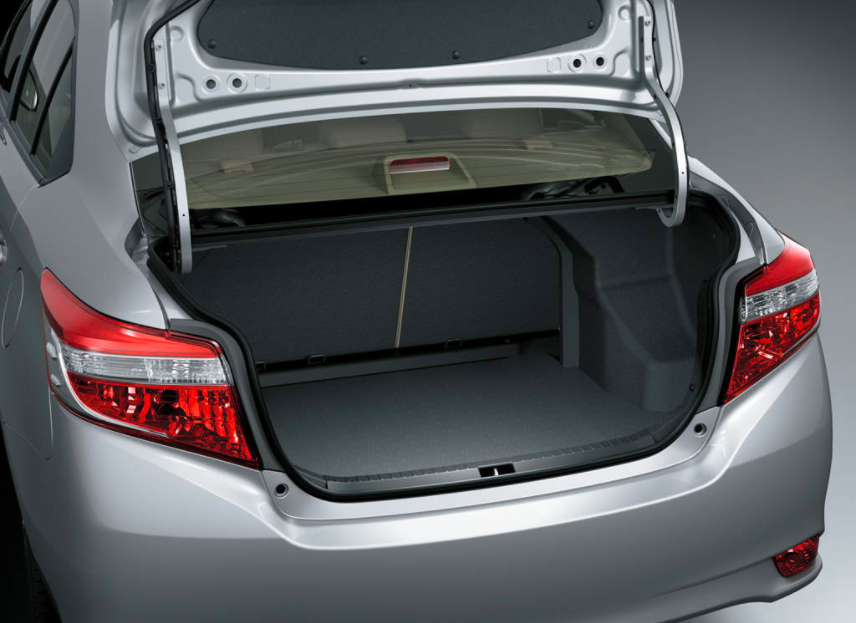 Speaking of the exterior, the Vios again beat its rival with the modern style. Since Toyota has a new design, it further comes with larger alloy wheels, a rear spoiler, and a fog-light pair.
The Accent is also pleasant, but it seems like the design of this model against the new Hyundai's Fluidic design philosophy.
The final winner for this round is the Toyota Vios.
Hyundai Accent vs Toyota Vios: Dimension
>>> Related reviews:
Hyundai Accent vs Toyota Vios: Technology
Considering the interior, the Accent only has one plus point with a 3.8" LCD Display and AM/FM radio. The Toyota Vios has more advanced technology like its air conditioning system and connectivity than the Hyundai Accent.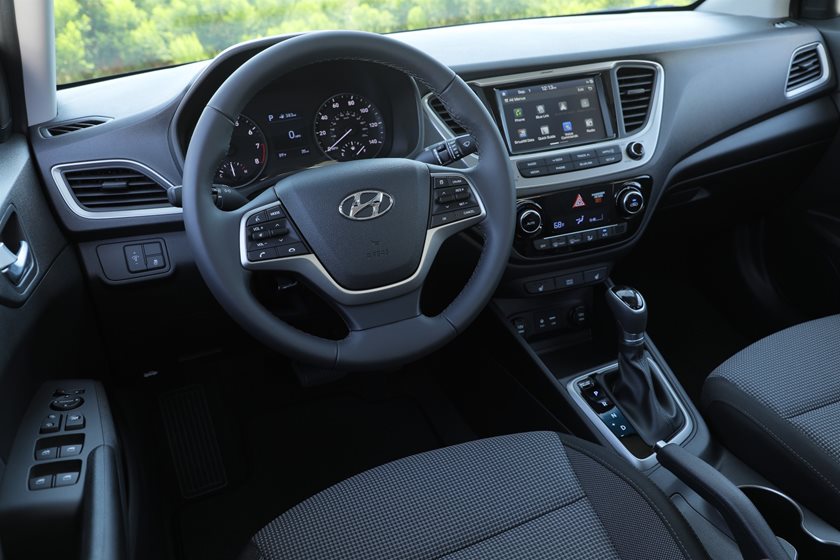 The Vios model is now using an automatic climate control AC, which is further convenient than its rival's manual temperature control. It also goes with a push start button and steering wheel audio control.
Additionally, this design is beneficial since it allows Bluetooth and Weblink to deliver a more variant on-board entertainment.
Hyundai Accent vs Toyota Vios: Interior
Hyundai Accent vs Toyota Vios: Engine & Performance
After a series of leading points, the Vios appears to miss the mark in this round.
The Accent has bounced back with its innovative engine that comes in two choices: a typical 1.4 L and a 1.6 L Diesel. Both types are more robust than their competitor.
While the Vios has a 1.5 L variant engine producing around 106 horsepower and 140 Nm of torque, the diesel engine of Hyundai Accent can deliver more power with 128 horsepower and 260 nm of torque.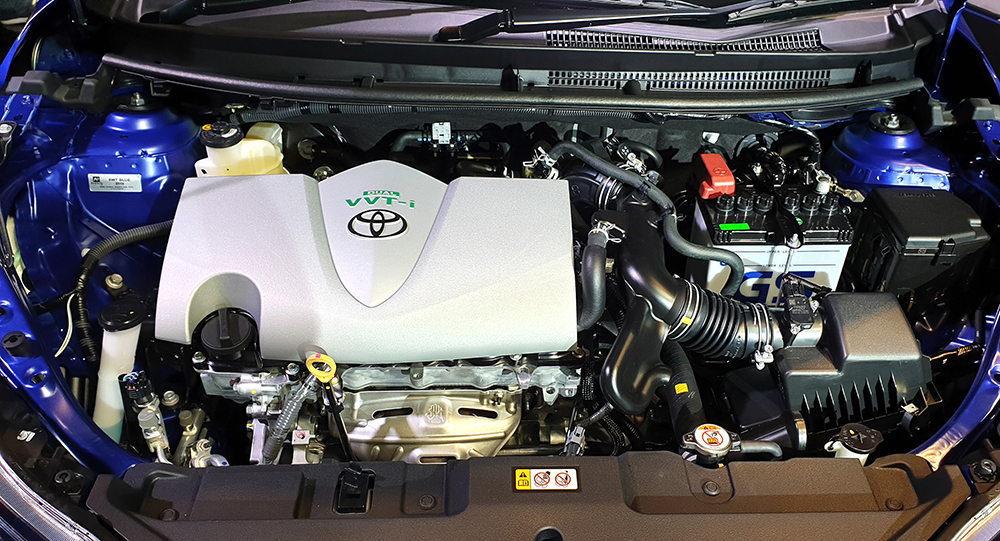 Another point that has led to the loss of the Vios is its CVT transmission. Toyota suddenly changes its standard automatic transmission to the CVT and has created such diverse opinions among its buyers.
Some people said that they would prefer the old type to this new one since it brings some unpleasant feelings while driving. Yet, still, other people seem to like this more than the automatic one.
Hyundai Accent vs Toyota Vios: Engine & Performance
>>> Read our comparison reviews to better understand cars in different segments
Hyundai Accent vs Toyota Vios:​ Safety Features
In this segment, the Vios yet again reverse the match with its features.
The 2019 Toyota Vios comes equipped with a total of seven airbags, including dual front, knee, side, and curtain airbags. Toyota also prepared the Vios with EBD, stability control, or an anti-lock braking system.
These characteristics have made a big difference between the two models since Hyundai hasn't furnished those safety traits with even the most advanced variant of the Hyundai Accent.
Hyundai Accent vs Toyota Vios: Price & Verdict
Two tables below are the price list of Toyota Vios and Hyundai Accent 2020 in the market:
Toyota Vios Philippines price list
Hyundai Accent Philippines price list
After comparing the two models, the results have unveiled that the Toyota Vios can be the ideal pick for you. Although those variants of the Accent are cheaper, the Vios offer much more value for the money you paid since it is either a family sedan or a commercial passenger vehicle.
Still, if you prefer a car that can fit for adventures with more raw horsepower, a CRDi Accent may be the best choice.
This post is just a reference for you before going for which car to purchase. Yet, Philcarreview.com hopes you find this review of Hyundai Accent vs Toyota Vios helpful for your decision.
Good luck with the pick!