Here's a comparison of the Ford Ranger VS Nissan Navara - two popular SUVs worldwide. Read on to find out the pros and cons of each!
In the SUV market, it is hard to find a more popular segment than mid-size. This is the segment where the Ford Ranger vs Nissan Navara battle against each other. So, we decided to give a quick review to bring you an idea of what to expect from either of these and choose your own.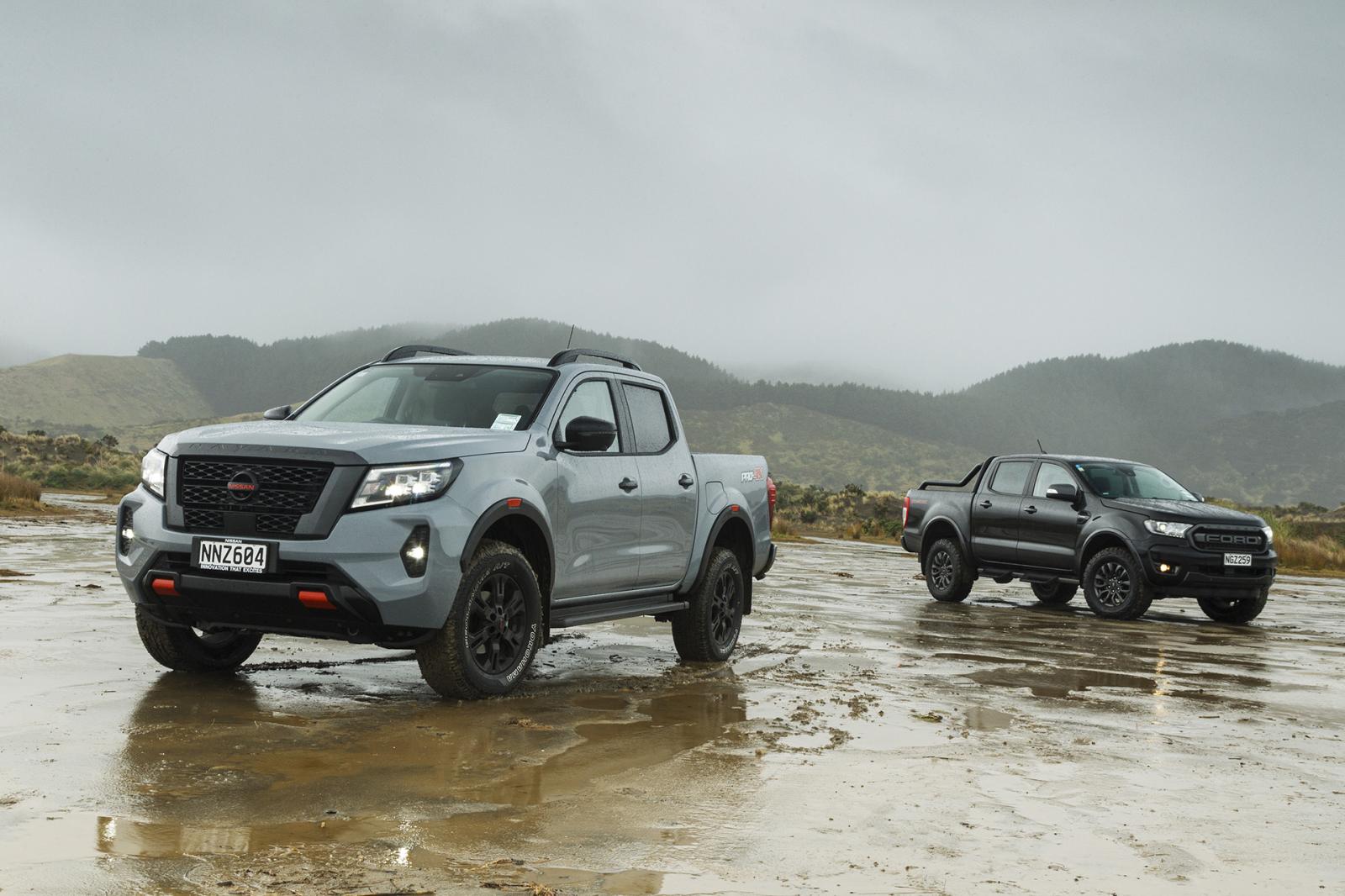 Overview
The Philippines pick-up truck market segment is incredibly competitive. As such, we have seen more and more trucks become increasingly advanced regarding onboard tech while gaining more power lately. 
This time, let's shake things up by pitting one from an American brand that we know and love against one of the Japanese-branded ones that can be bought locally. So, here's our complete comparison of the Ranger and the Navara.
Ford Ranger vs Nissan Navara
Exterior & Dimensions
Although the Ford Ranger is designed for offroad use because of its locked rear differential, the Nissan Navara's four-wheel-drive technology allows it to do any task offroad. In addition, the Ranger has a rear leaf spring suspension system that allows it to handle bigger loads with ease.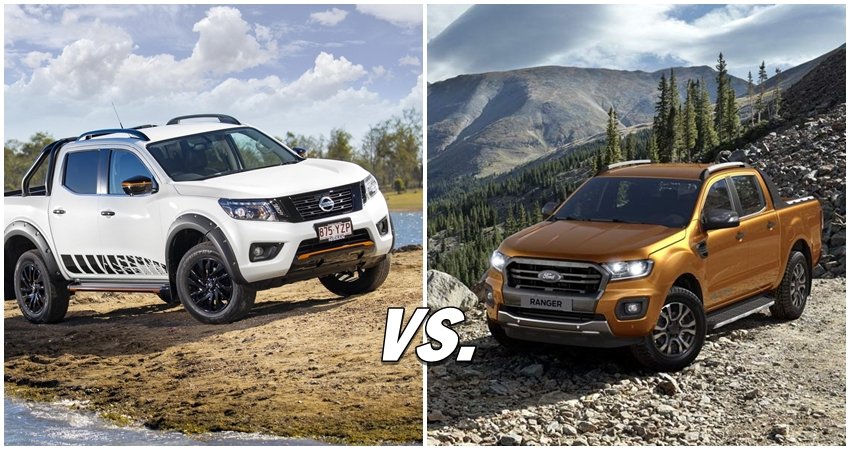 It's worth noting that leaf springs are very stiff and unyielding. When crawling over rumble strips, be prepared for tremendous shaking because they will convey every last bit of stress and movement to the cabin. The Navara's setup is more progressive, with a multi-link rear suspension that glides over bumps smoother, but it's not as capable of dealing with difficult terrain as leaf springs.
The Range is somewhat wider than the Navara, but the Navara has a larger wheelbase, a longer body, with better ground clearance.
As beauty is in the eye of the beholder, it's entirely up to you to choose which is more eye-catching.
Interior
Both models have leather front seats, which are more comfortable than the fabric seats that come standard on the base vehicles. The Ford Ranger Wildtrak also has the 6-way electrically adjustable driver seat, which is not available on the Navara and is standard in all seating positions.
The Ranger and the Navara are SUVs that try to avoid the rough appearance of a truck on the inside. The vehicles' interior materials aren't bad, but the Ford Ranger Wildtrak, with its embroidered leather accents, is still the clear winner. 
However, the abundance of plastic on the dashboard may concern some drivers. Its steering wheel cluster is bold and technological, with various buttons that can be perplexing for drivers who aren't used to it.
As for the Nissan Navara interior, the Nissan Navara Pro-4X's steering wheel is more majestic and visible. It sports a red Nissan symbol in the center and ribs around the periphery to assist keep your hand comfortable. 
This is where you use modes to travel around the truck and controls for things like Bluetooth phone dialing and volume; however, these buttons aren't as easy to see or work as they are in the Ranger.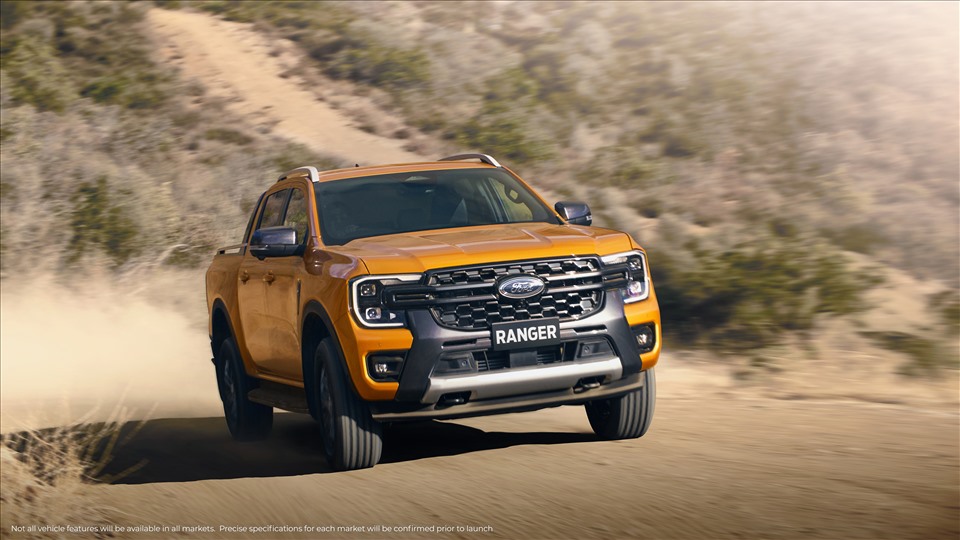 Engine
The Ford Ranger engine is a 2.0L four-cylinder diesel that produces 213 hp @ 3,750 rpm with 500 Nm of torque from 1,750 to 2,500 rpm. It comes with the 10-speed automatic transmission.
On the other hand, the Nissan Navara comes with a four-cylinder 2.5L turbo diesel engine that produces 190 hp @ 3,600 rpm and 450 Nm @ 2,000 rpm. The transmission is the 7-speed automatic.
Both cars include a function that makes it easier to go off-road. It's referred to as a part-time, two-wheel-drive technology with a no-stop shift on the move and an electric shift, and it allows both vehicles to operate in four-wheel or two-wheel-drive mode. Moreover, they have a back differential lock, making it considerably easier to conquer all types of difficult terrain when off the tarmac.
Price
While the base model of the Ford Ranger starts at ₱1,215,000; the Nissan Navara starts at just ₱1,026,000. The Nissan Navara might be a better value to our customers looking for a cheaper buy instead of spending ₱1,215,000 on the Ford Ranger.
Ford Ranger price Philippines:
Nissan Navara price Philippines:
Which Is Better?
We compared the Ford Ranger with the Nissan Navara since both are automatic transmission pickup trucks that suit basic demands at comparable prices. The Nissan Navara, in particular, offers strength in power, performance, and off-road capability. The Ford Ranger offers an advantage in terms of entertainment, current interior amenities, and seamless operation.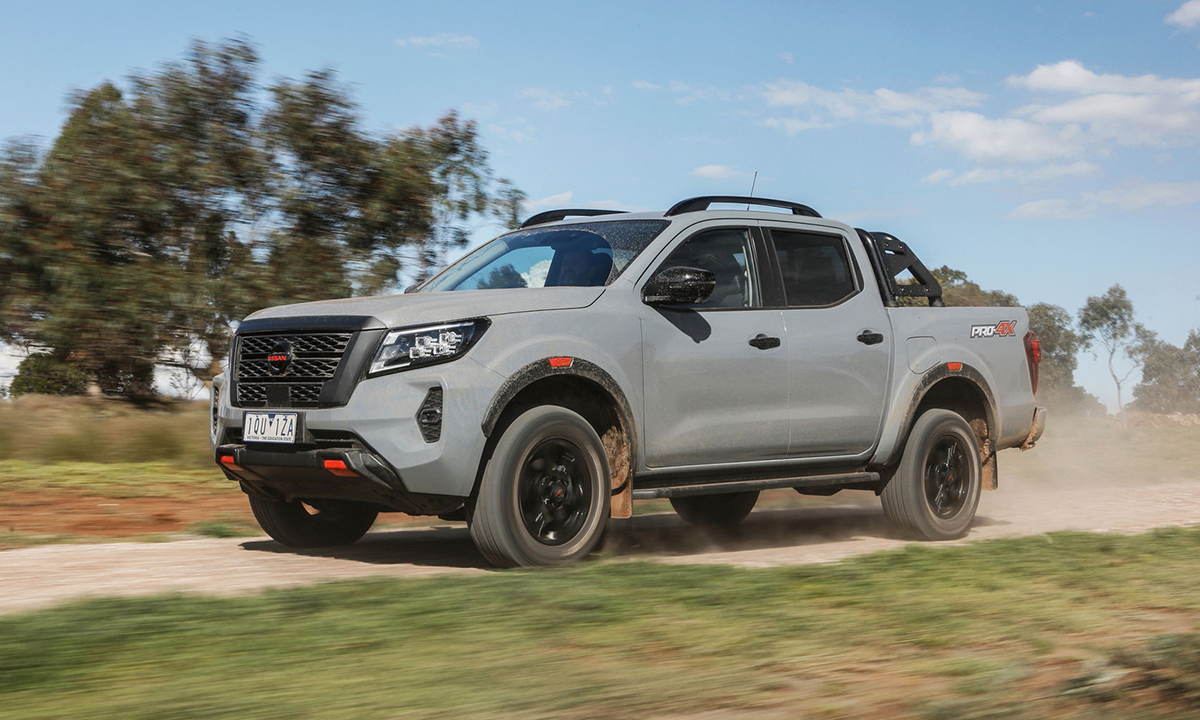 Conclusion
We're sure you've wondered what the Ford Ranger VS Nissan Navara are all about and are probably considering one of the two trucks as your next purchase. 
With so many models, it can be difficult to choose which one to purchase. We hope that this cars comparison can help you decide which truck you want to buy and that you find our comparison to be helpful. If you have any questions about the two trucks, please contact via Phil Car Review. Thank you for reading!