Let's read the comparison chart below to have an overall look at the CR-V and RAV4.
Differences between Honda CR-V vs Toyota RAV4
Honda CR-V vs Toyota RAV4 Exterior
Let's start with the outside. For suspension, both the Honda CR-V and Toyota RAV4 have MacPherson struts for the front, a multi-link rear suspension, and a double-wishbone rear. 
Honda CR-V is a stately-looking crossover that can offer you a luxurious feeling when drive. Besides, the Toyota RAV4 now has a very sporty-looking with those sharp lines. While the RAV4 comes standard with a pair of roof rails, it's only as an optional Modulo accessory on the Honda CR-V. Given the reversal of appearance, the new CR-V SX comes with all-wheel drive.
Speaking to dimensions, they have some differences in size. The RAV4 is designed a larger size with 0.029 m longer and 0.173 m taller than Honda CR-V. Plus, its wheelbase is also longer - 3,150 mm, but its ground clearance is shorter - 3,085 mm.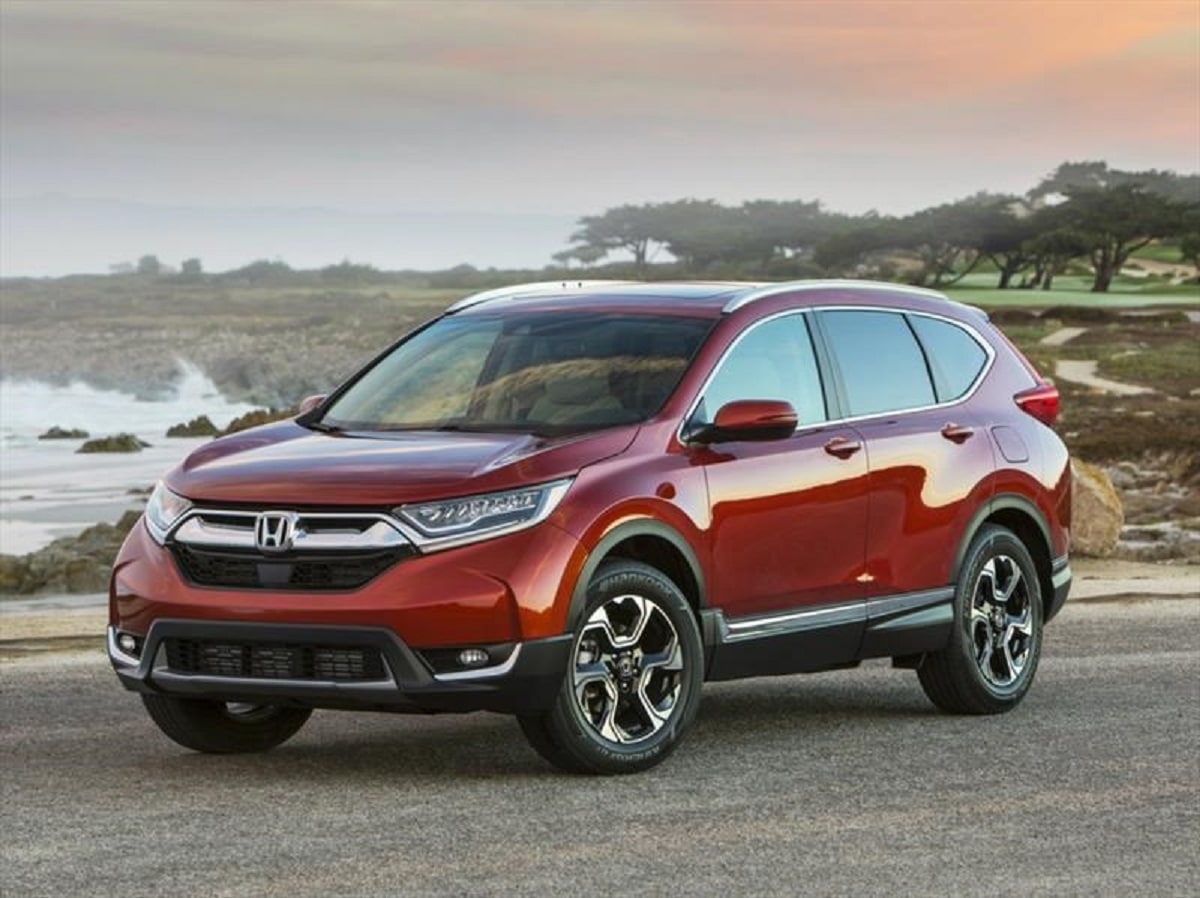 Honda CR-V vs Toyota RAV4 Interior
The interior on both two cars is well-arranged with easy-to-reach controls and easily understood even by beginners. 
Both cars provide great space and comfort inside, but the CR-V is a bit more convenient with its height-adjustable power liftgate and navigation-ready infotainment system. And the RAV4 has a complex entertainment system that is also smaller than the one on the CR-V.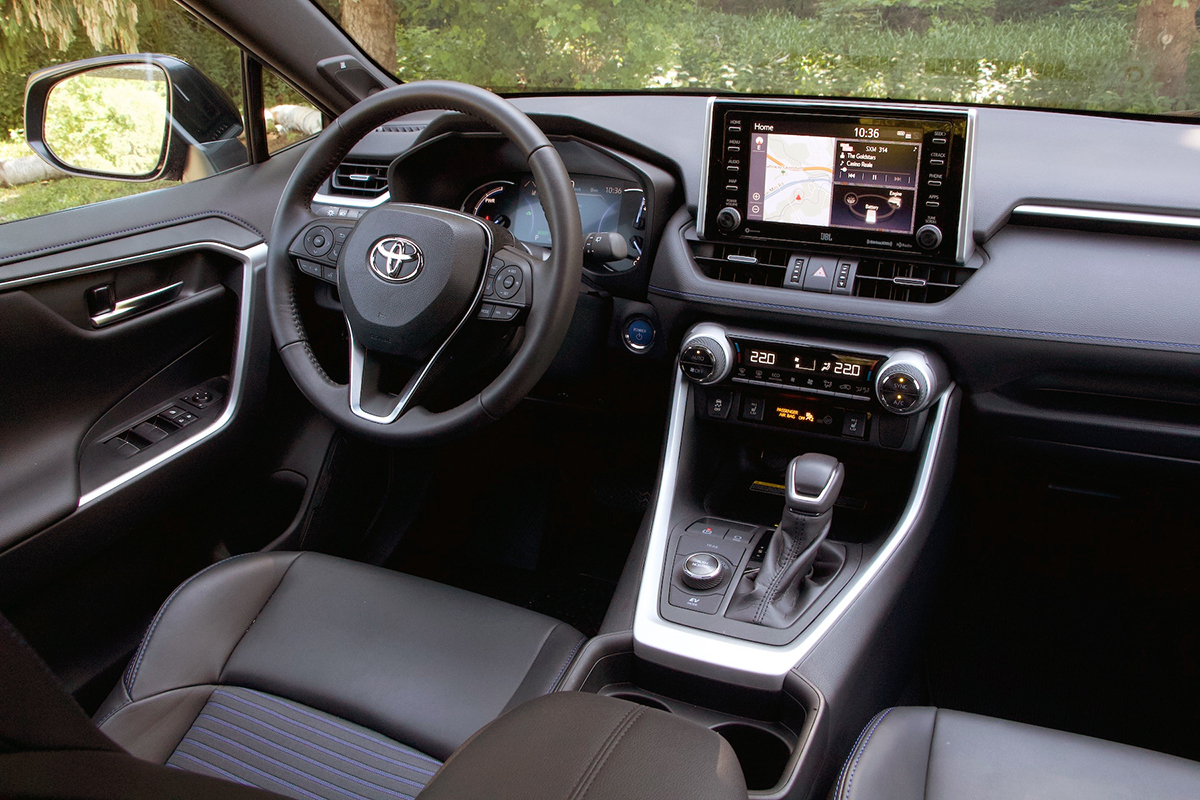 Toyota RAV4 Interior
Plus, although all of them provide a seat with the 8-way adjustment in the cockpit, the CR-V supports a 4-way power-adjustable lumbar.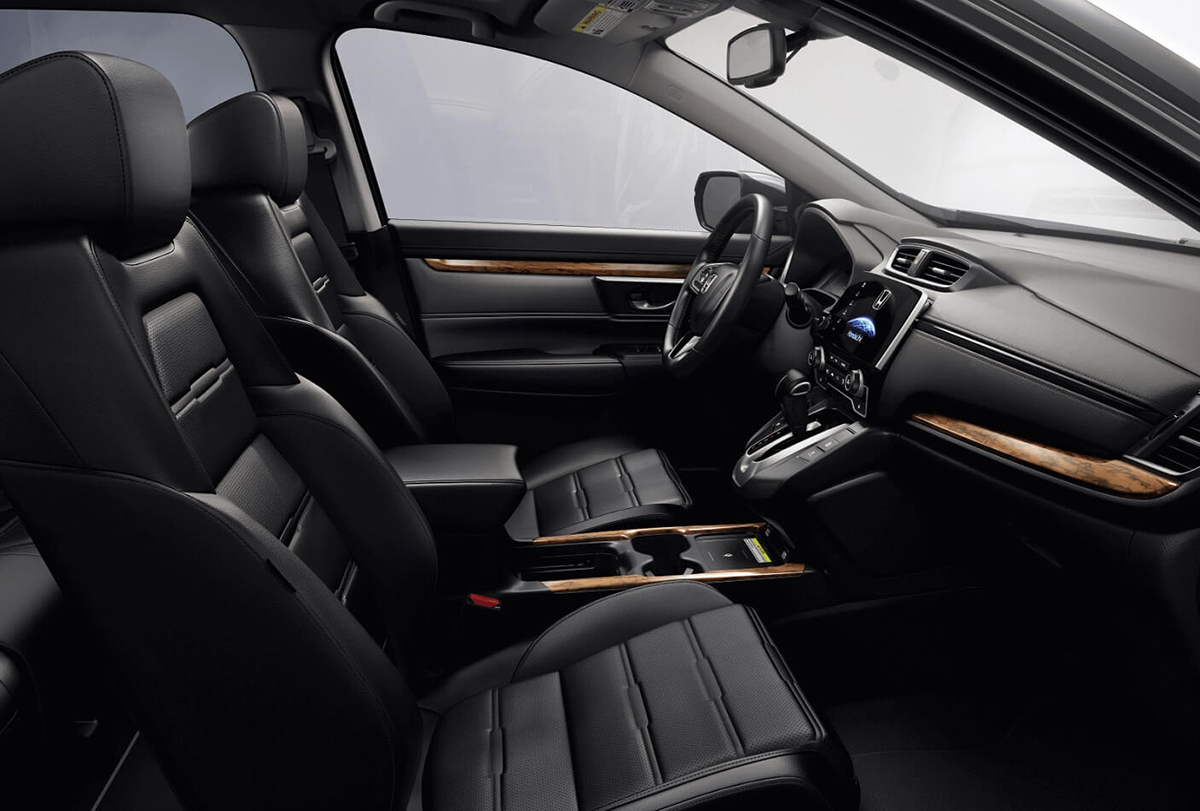 Honda CR-V vs Toyota RAV4 Engine and Performance
While both are certainly crossovers coming from the same country and born in the same year, their engines are different from diesel power on the CRV and gasoline mill power on the RAV4.
The RAV4 is powerful with its 2.5-liter Dual-VVTi A25A-FKS and good with its revs up to 243 Nm of torque and 203 horsepower. You can also select Eco Mode on the RAV4 to maximize fuel economy, but sometimes this causes a little sluggishness. However, the Sport Mode is excellent for delivering its maximum power.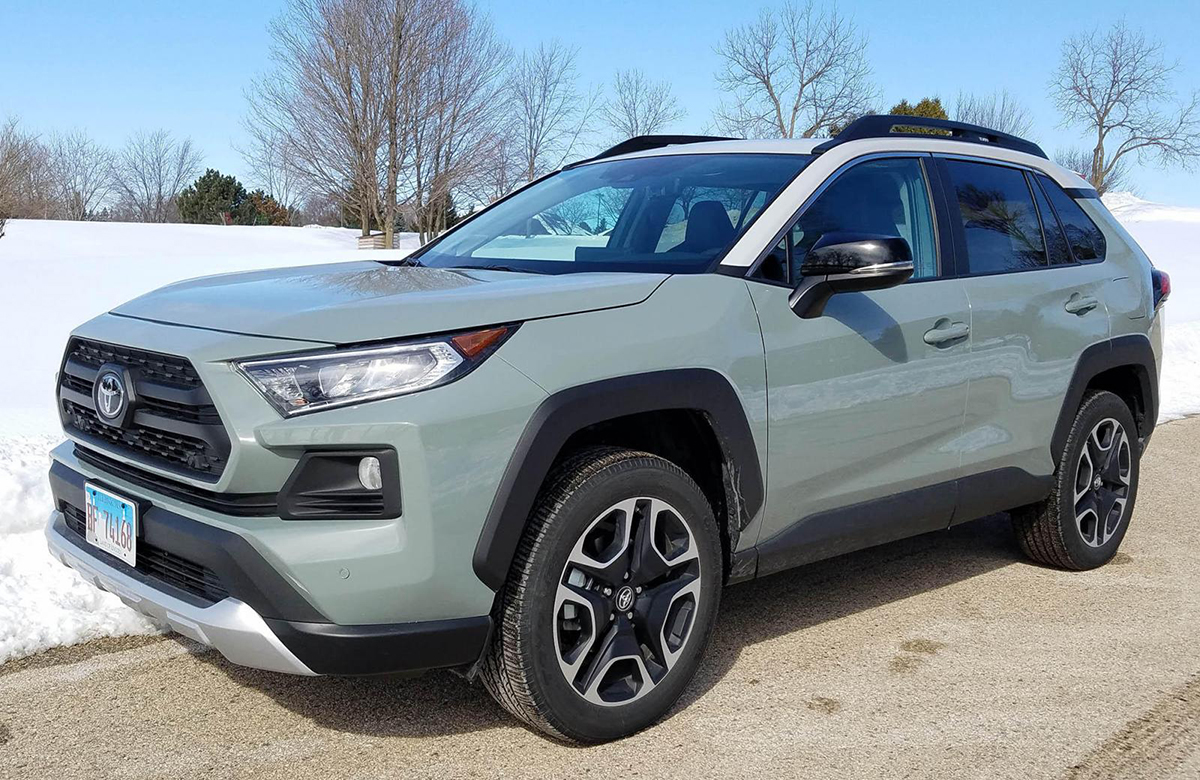 In contrast, the CR-V SX shares the same 1.6-liter Earth Dreams turbocharged I engine with the S, V, and Touring engines. Despite having just 118 horsepower compared to the RAV4, the Honda CR-V 2020 returns 300 Nm of pull. Therefore, the CR-V offers a stable, quiet and smooth ride.
In terms of fuel economy, the Toyota RAV4 LTD uses about 7.6 km/l when taking part in traffic and 12km/l for long trips. On the other hand, the CR-V can gain an average of 17 km/l.
Honda CR-V vs Toyota RAV4 Safety
Honda CR-V and Toyota RAV4 are very good at safety, especially the CR-V with speed-sensing doors locks.
The CR-V comes with the Honda Sensing that includes lane departure warning, lane-keeping assist, and forward-collision warning. It also has a low-speed follow feature which enables Honda CR-V to control adaptive cruise to function in slow when it takes part in city traffic.
Besides, you can also check the safety features that both cars have through this comparison chart below to reach a decision.
Honda CR-V vs Toyota RAV4 Safety Features Comparison
>>> Related reviews:
Honda CR-V vs Toyota RAV4​ Verdict
Based on our observations, the Toyota RAV4 is a tougher, sportier crossover because it has faster acceleration. However, RAV has a very noisy high-revving engine that can easily penetrate the cabin. Therefore the RAV4 will be more suitable for young drivers who love driving at high speed.
Those looking for a simple driving machine will find the CR-V more ideal. Honda CR-V is also suitable for anyone who has children because it supplies a premium interior with high-tech safety features that will ensure to keep users safe. 
Pros and Cons Of Honda CR-V vs Toyota RAV4
Based on all information that we have analyzed above, we will give you a chart that contains the advantages and disadvantages of Honda CR-V vs Toyota RAV4. 
Pros and Cons Of Honda CR-V vs Toyota RAV4
All information is clear for you, so hope you can easily choose the most suitable car to drive every day now!
>>> For more in-depth car comparisons, visit here!