In this battle, we'll put the latest version of Toyota Wigo against its longtime Japanese competitor, Honda. Check out how Toyota Wigo stacks up to Honda Brio in this article.
1. Honda Brio vs Toyota Wigo: Introduction
A lot of Filipinos love small hatchback because of its affordable price, low maintenance costs, and fuel saving. Mainly, this body type allows them to commute easily on the Philippine roads.
As such, major car brands have wanted to upgrade their sub-compact hatchbacks, and two of them are the most common in the market segment mentioned above. The first is Honda with their newly launched 2020 Honda Brio, and the other is nothing but the 2020 Toyota Wigo.
Now, let's compare the Toyota Wigo vs. Honda Brio in terms of design, engine, specifications, and price list in the Philippines.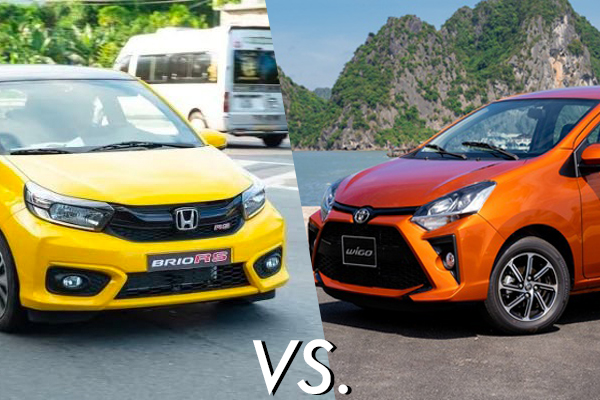 2. Honda Brio vs Toyota Wigo: Exterior
We will start with the candidate from Toyota - the 2020 Wigo.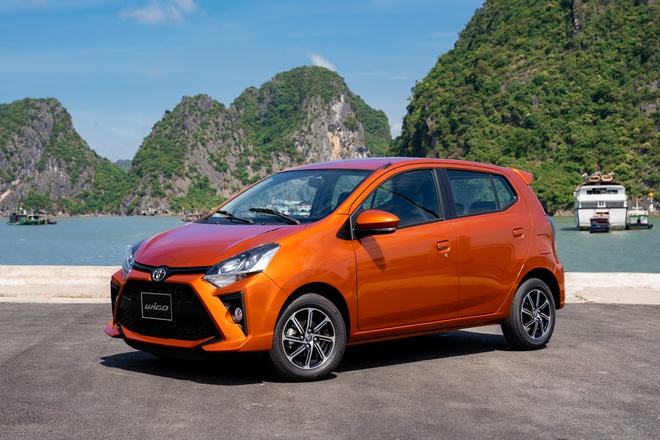 Despite an all-new version, the 2020 Toyota Wigo is only a revamped version of the previous hatchback, and there is no significant update on the exterior of the car. Headlamps are now using projector-type, and the taillights are now LEDs light. The top-of-the-line TRD S trim equips with TRD side skirts, two-tone rear bumper, custom lighting units, and TRD badges.
Similar to the Brio, the rear of the Wigo is tame apart from the existence of a roof spoiler. However, one plus point that helps the Wigo to surpass the Brio is the use of a TRD body kit, while the latter still does not have an identical Mugen kit.
As for our next contender - the 2020 Brio tends to reflect a less aggressive look of its predecessor. It's now bolder and more fleet-footed, which can almost make everyone fall for their designs. What we like most about Brio's exterior is the sweptback headlights, which offer the car a strong stance. Also, the angular bumpers and fog lights give this car more muscle. We guess that Honda Brio is the best-looking subcompact hatchback in the market at this time.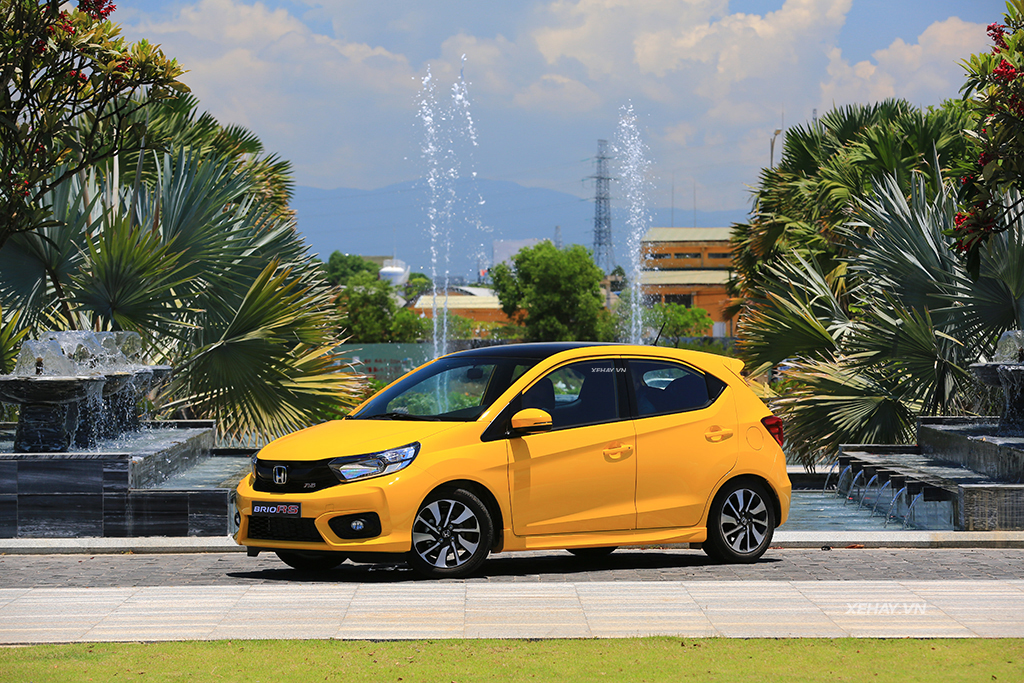 Based on the dimension, either the Brio or the Wigo do not have a clear cut size advantage over each other. The Brio (3800 mm in length) is way longer than the Wigo (3660 mm in length) but has a lower height and wheelbase. In case you may not know, having a shorter wheelbase has its pros and cons. A short wheelbase makes the Brio much more controllable without losing stability as it has a low height.
After the first match in appearance, Honda Brio looks to be getting 1 point ahead.
3. Honda Brio vs Toyota Wigo: Interior
Overall, both small hatchbacks have plenty of interior features to make their passengers relaxed and enjoyable when traveling.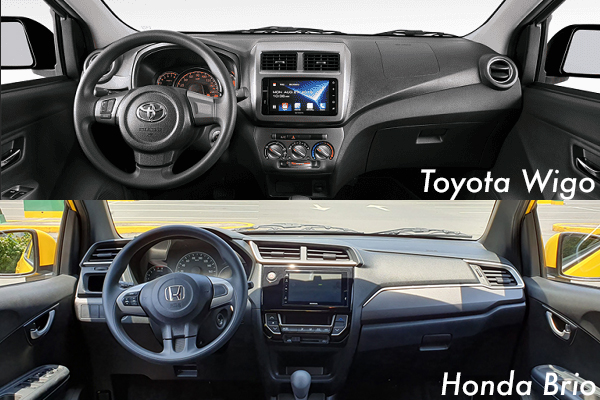 The new 2020 Wigo interior has a 7-inch infotainment system that comes along with Android Auto and Apple CarPlay integration for its TRD-S and G variants. The Wigo also features a new automated climate control system. These new features are not standard for the entire lineup of the car.
The Brio also comes with a digital climate control system, similar to its Toyota competitor. The lowest variant of Brio and Wigo both have a 2DIN audio system, while the higher-spec models both come with a navigation Touchscreen with Bluetooth connectivity and USB ports.
For the comfortable cabin, we will give this point to the 2020 Toyota Wigo.
>>> Related car reviews:
4. Honda Brio vs Toyota Wigo 2019: Engine & Performance
For this category, it is noticeable that the Brio's Inline-4 1.2-liter gasoline engine produces a little more than the Wigo's 1-liter inline-3 engine. 
The Toyota Wigo engine produces 65hp and 89 nm of torque, while the Brio 1.2-liter 4-cylinder engine gives 89hp and 110 Nm of torque to the car. 
Both hatchbacks can be fitted with a 5-speed manual. However, Honda Brio is different from the automatic version in terms of this small car can be equipped with a more modern CVT.
Toyota Wigo vs Honda Brio 2020: Engine
5. Honda Brio vs Toyota Wigo: Safety Features
Safety is another essential key to consider. When compared head-to-head on paper, the safety features of Brio and Wigo are almost alike. They both have dual front airbags system, anti-lock braking systems, door ajar warnings, crash sensors, and child safety locks.
In real-world crash tests, the ASEAN NCAP has given the 2020 Honda Brio four stars, and the 2020 Toyota Wigo also has four stars. What a coincidence!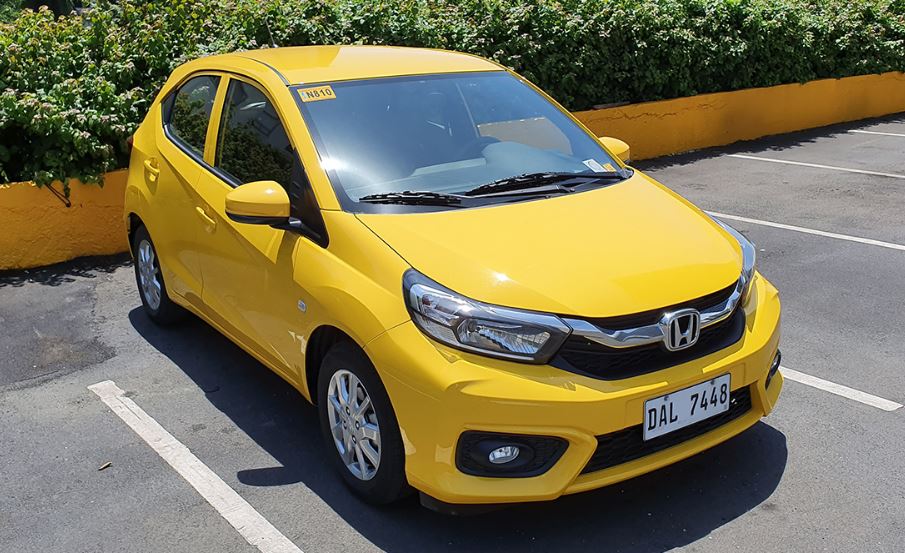 We still have to declare a winner in this section. Toyota hatchback has the strength of what it can give you right out of the showroom floor, particularly for its TRD-S trim. Newer drivers with backup sensors and backup cameras can be helpful, especially when learning how to park.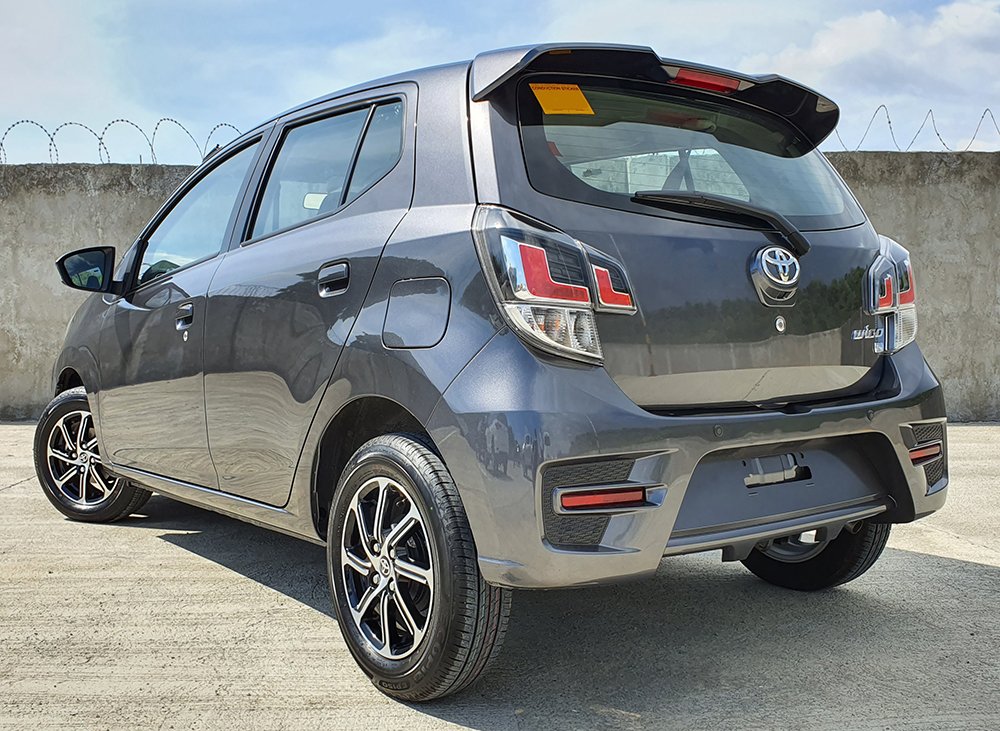 After all, both are eligible to protect users in the event of a collision, and Toyota is slightly better though.
6. Honda Brio vs Toyota Wigo: Pricing
Toyota Wigo 2020 Philippines price list
Honda Brio 2020 Philippines price list
By comparing the price of the two cars, we can easily conclude that the Toyota Wigo is much more economical than the Brio.
7. Honda Brio vs Toyota Wigo: Which hatchback is your final choice?
Pros and cons of the Toyota Wigo and Honda Brio
After this article on Toyota Wigo vs. Honda Brio comparison, the Wigo is running well in its intended goal. Besides, we have to state again that its overall look has not changed much from the previous models.
Finally, if you are seeking a sporty and stylish hatchback, get a Honda Brio. If you are trying to save more money and get more efficient performance, get a Toyota Wigo.
Hope you found this comparison helpful, so which car do you prefer? Stay tuned on Philcarreview.com for more car comparisons.