Both Toyota Hilux and Nissan Navara are well-known all-around lifestyle pick-up trucks that are loved by many users all around the world. But then, have you ever wondered which one is better for you?
Through a showdown of Hilux vs. Navara, Philcarreview.com will show you which one would come out on top with this article!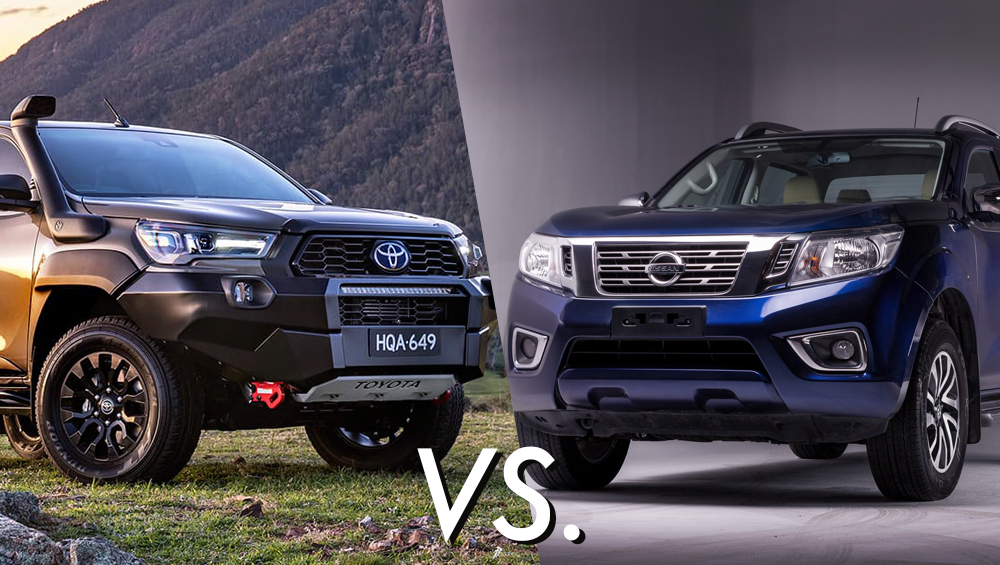 Hilux vs. Navara: Dimensions
Talk about the cars' overall dimension, Toyota Hilux Conquest 5 mm wider and 80mm longer than the Navara's VL N-Warrior. 
On the other hand, Navara VL N-Warrior's wheelbase is 65mm longer, and it's 25mm higher than the Hilux.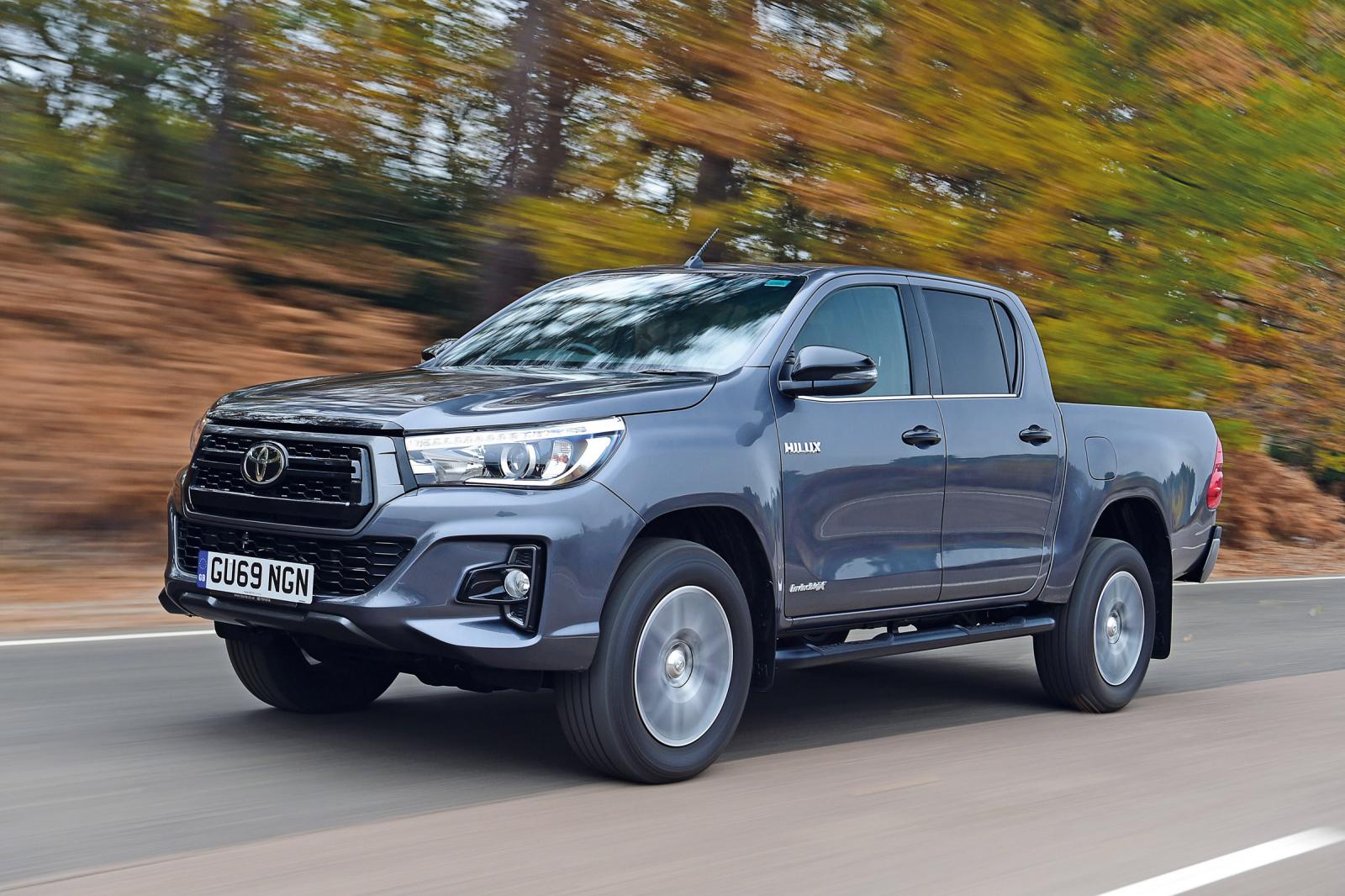 Toyota Hilux vs. Nissan Navara: Dimensions comparison
Hilux vs. Navara: Performance
The Hilux Conquest and the N-Warrior Navarra give out pretty similar power output. The Navara produces 180 horsepower and 450 Nm of torque with 2,5-liter diesel, while the Toyota's 2,8-liter diesel makes a slightly lower 174 horsepower and the same amount of pull as Navara's.
But performance-wise, Nissan Navara has the upper hand. It's equipped with multi-link rear suspension; hence it can give the user a better, smoother ride on the road. 
In contrast, Toyota Hilux's ride could be bumpy, especially on uneven, rocky roads. It has a stiff, robust leaf spring with a rigid axle set-up, therefore carrying heavy loads even when the road ends won't be a problem.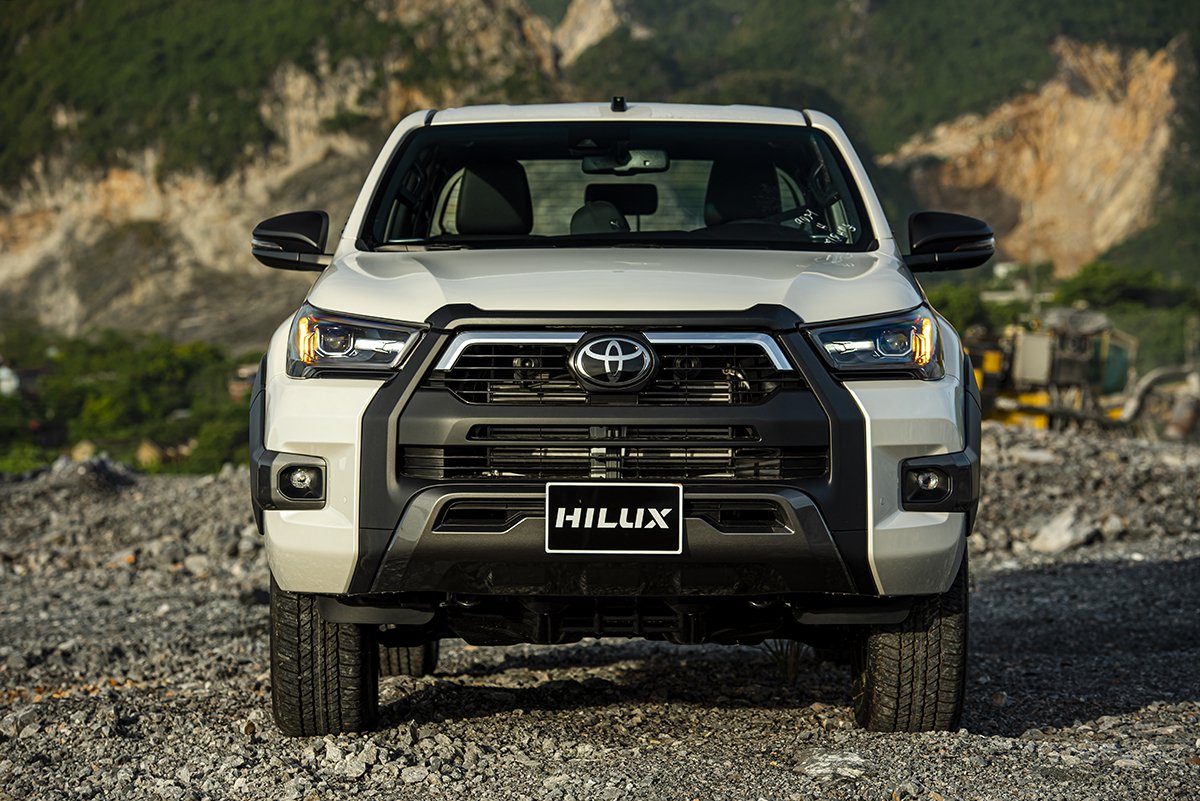 Toyota Hilux vs. Nissan Navara: Engine comparison
Hilux vs. Navara: Safety Features
The Toyota Hilux dominates the Navara with its top-notch safety features. Aside from missing hill descent control and cruise control, Hilux is well equipped:  trailer sway control, brake assist, traction control, Speed Sensing Door Locks, knee airbags, side airbags, and curtain airbags.
However, Nissan provided Navara VL N-Warrior the Nissan Intelligent Mobility suite of safety features. This technology gives a simulated 360-degree view with bits of help from several exterior sensors and cameras so that there are no blind spots left for the driver, guaranteeing a safe ride.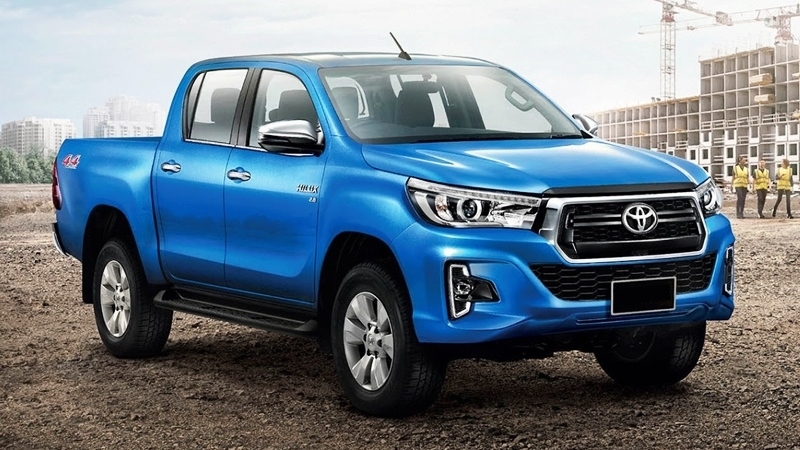 Toyota Hilux vs. Nissan Navara: Safety comparison
Hilux vs. Navara: Comfort Features
Although both Navara and Hilux give adequate comfort for four passengers and a driver, Navara is better for those who have trouble adjusting seats manually with its electronically adjustable driver seats.
Besides, having cruise control makes it extremely convenient for long drives on the road.
The Navara 2.5L 4x4 VL AT and the VL N-Warrior variants offer an 8-inch advanced touchscreen with Apple CarPlay and Android Auto integration, unlike the lower-specced Navara that only equipped a 5-inch entertainment system.
Compared with the Toyota Hilux models, which come with a 6-inch entertainment system, Nissan's car definitely has an advantage.
Hilux vs. Navara: Exterior​
The designs of the Nissan Navara and Toyota Hilux gives off very distinctive vibes.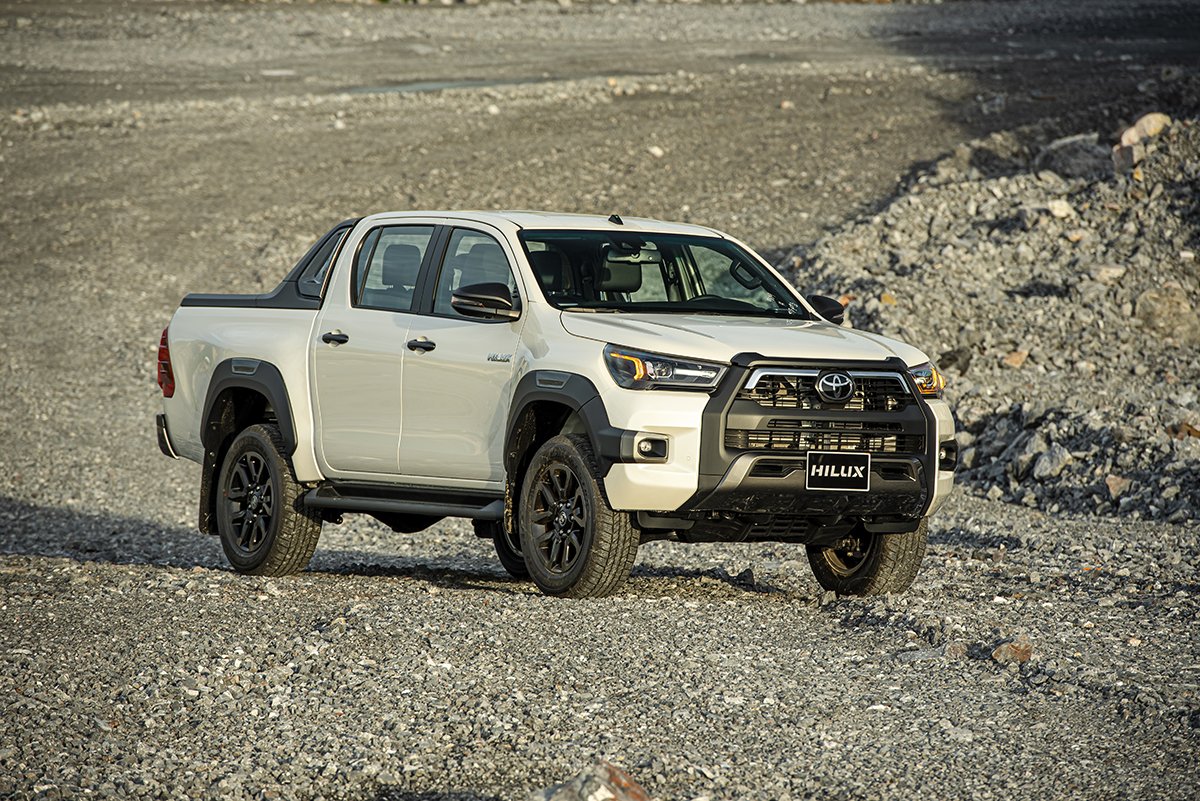 Glimpses of the modern yet tough look of the 2019 Patrol Royale can be seen through the Nissan Navara design, particularly with the front fascia's proportions and design elements.
The Toyota Hilux heavily resembles the signature design characteristics of an IMV platform built cars from the brand - especially the Fortuner. Moreover, the design of the Hilux Conquest also echoes the Toyota 4Runner's.
>>> Related reviews: Nissan Navara 2018 Review: Strong, Smart and Persistent
Hilux vs. Navara: Price
The Toyota Hilux and the Nissan Navara's variants come head to head with the pricing. Their base variants are both equivalently priced with little difference.
But then again, the Hilux has the trump hand with a cab and chassis variant - emphasizing its ability as a reliable vehicle.
Prices of the Toyota Hilux Variants 
Prices of the Nissan Navara variants
Conclusion
That was it for our article about Hilux vs. Navara! Now that you have read them all, do you have a winner in mind? 
If you are on the look for a pick-up truck that has stylish, compelling safety features, and provides superb comfort for long rides, then Nissan Navara is the one for you.
Or if you want a truck equipped with supreme safety features, along with exceptional carrying and off-roading capabilities, then don't hesitate to go for Toyota Hilux!
>>> Visit Philcarreview.com to get more helpful car tips&reviews!