If you are considering to choose a trusted & cheap driving school in the Philippines, this article is for you.
You worked so hard in the last few years, finally, you are able to afford your own car. But you are afraid that driving lessons price is expensive and you don't know anyone to ask about affordable driving schools in the Philippines. This article by Philcarreview.com is for you as well as shows you everything about the driving lesson cost. 
1. A1 Driving School
The popular A1 Driving School has proved itself to be the country's top driving school rate. It was founded on March 31, 1977, when the academy only had two training vehicles: the 1977 Volkswagen and an owner-type Jeep. They have greatly developed and now own over 150 modern training vehicles in their 70+ branches nationwide. They have experienced and well-trained teachers who carry government accreditation as professional driving instructors. A1 has many branches around the country and is even known as the best quality and cheap driving school in Cebu and other provinces. Their driving program does not only offer the actual driving lessons but also lessons on Defensive Driving, Rules of the Road, Preventive Maintenance, and Handling Emergencies.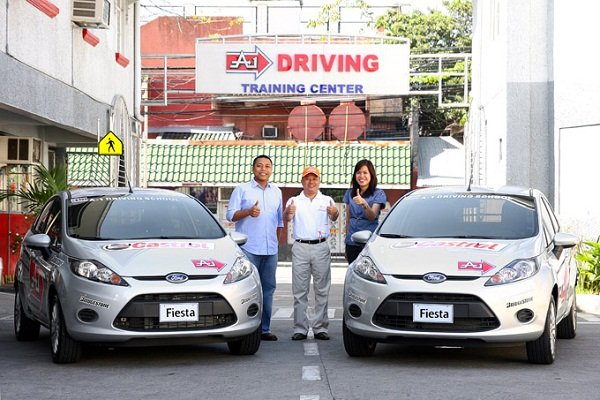 A1 training is open on weekdays, depending on the branch. There are premium courses, executive courses, rush courses, etc. The driving lesson prices also vary among branches/areas. For example, if you enroll in the premium course, the driving lesson rate will start from Php 3,200 for a 5-hour lesson with Sedan (MT). If you enroll in the executive course, the driving lesson prices will be higher.
A1 Driving School Fee and Courses (*apply in NCR, Calabarzon, and Bulacan)
Website: a-1driving.com
2. Smart Driving School

 
Another good reputation when looking for a cheap driving school in Manila is Smart Driving School, which was organized in 2000 by the spouses Francisco and Marites Gavino. This España driving school currently has 76 branches all over the country with a large capacity.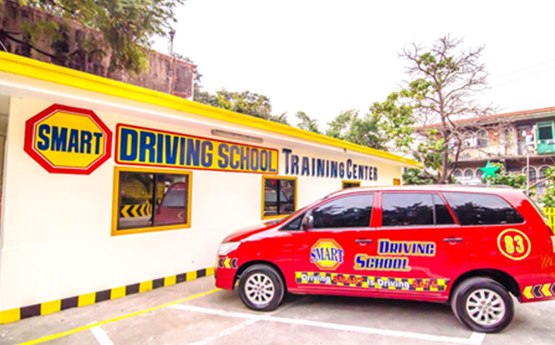 The freshman course is excellent for those who have little knowledge of driving. The trainees under this class attend five, seven, and ten hours of training. 30-hour courses are assigned for learners under the master class. These are learners who want to obtain advanced driving expertise and skills. What makes Smart Driving outstanding from other driving academies is the appearance of other programs they offer, such as manual, automatic, executive, master, and master executive classes.
The academy opens from 8 am to 5 pm on weekdays. The Smart Driving School rate is below: 
Training Center Course: From Php 2,500

Premium Course: From Php 3,200

Rush Course: From Php 4,200

Executive Course: From Php 6,400
Website: smartdriving.com.ph
3. Xcel Driving School
Another driving school in Manila is Xcel Driving School which offers a good quality driving lecture with a cheap driving lesson price. Xcel was founded on January 9, 2007, as F1 driving school but due to a copyright patent, they had to change their name into Xcel driving school. They promise that their students are supervised well all during the program until the day of the actual driver's license examination. Xcel follows the concept of a friendly neighborhood school who build up their reputation by having excellent staff that are professionals and helpful. Their driving school rate starts from Php 2,000 to Php 27,000 for 5 hours with manual vehicles. For automatic vehicles, the price is more expensive, from Php 4,000 to Php 43,000.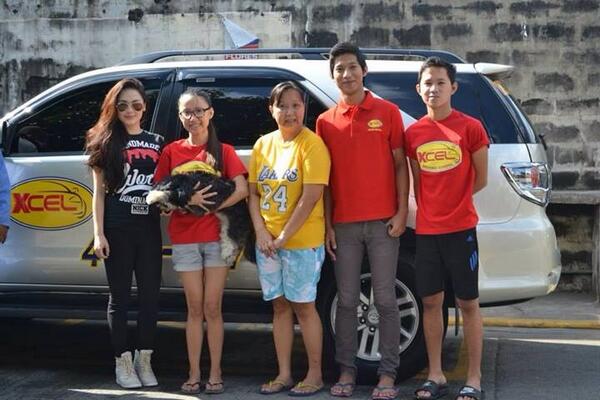 Xcel Driving School Fee and Courses
Website: xceldrivingph.com
4. Universal Driving School

 
This reasonable driving school has branches in Taguig, Pasig, Makati, and Manila and it only offers amateur courses with rates depending on the vehicle used. Their programs include classroom lessons on the teachings of defensive driving, traffic rules and regulations, and basic vehicle troubleshooting. The opening time is from Monday to Sunday, from 7 am to 7 pm. For a 15-hour training for manual vehicles, the students should pay up to Php 7,200 and Php 13,200 for automatic vehicles.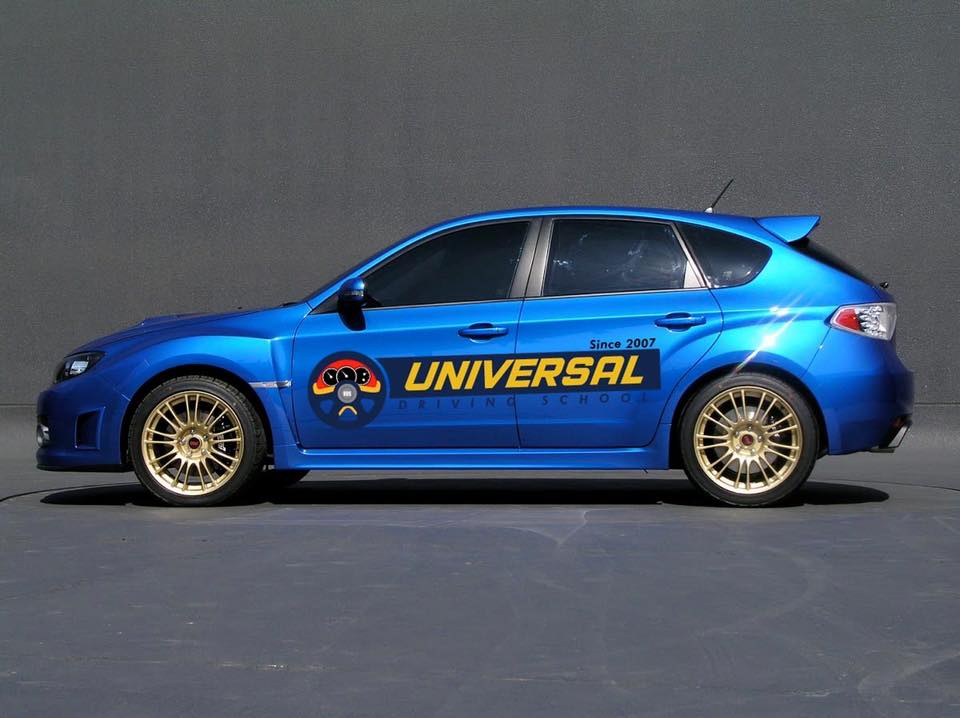 Universal driving school rate:
Beginner's Course: From Php 4,800

Refresher Course: From Php 2,500
Website: universal-driving.com 
5. Globe Driving School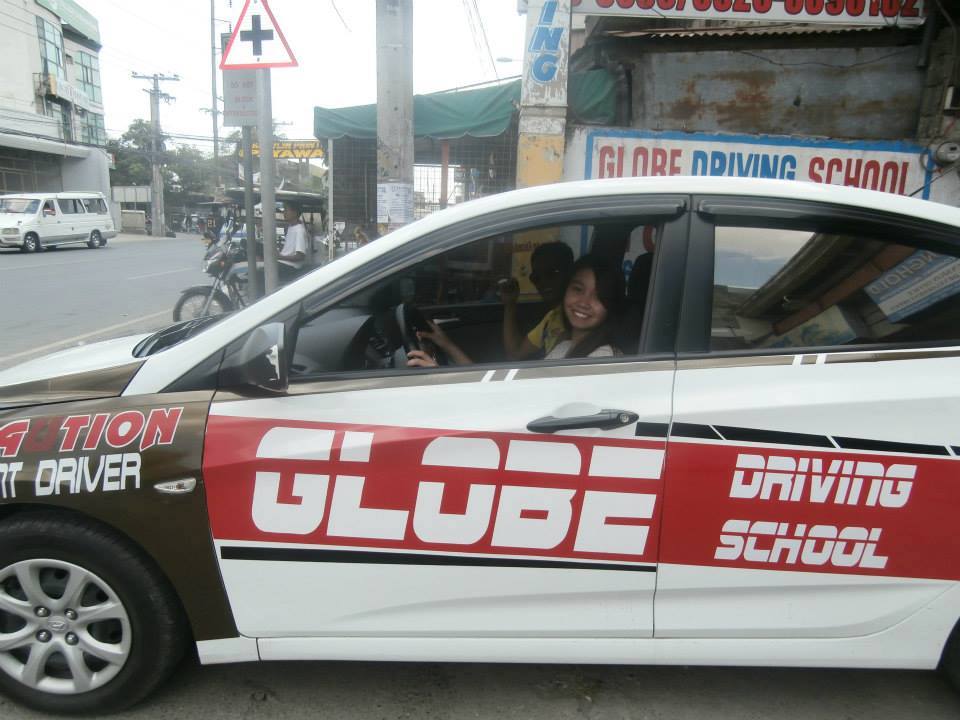 This fairly small driving school has some branches around Manila. Courses and rates also depend on the type of vehicles. For example, a 15 - hour course of theoretical seminar costs Php 11,500, manual transmission costs Php 4,000 for 8 hours with manual vehicles. Meanwhile, automatic transmission costs Php 7,200 for 8 hours of learning. For more details, it is worth it to ring a phone call directly to the academy.
Globe Driving School Fee and Courses
6. Reyes Driving Institute
This academy is also a good choice if you are looking for a cheap driving school Philippines that offers different lessons prepared for different licenses people need, such as student permit, nonprofessional license, international license. Even though it is not widely known as above driving schools but you can trust their experienced instructors. 
Website: https://www.facebook.com/reyesdrivingschool/
Reyes Driving Institute Fee and Courses
7. UPS Driving School
This cheap driving school in the Philippines has 14 Years Expertise Since 2006 with their Professional Lecturers & Instructors who must pass Neuropsychological Test, Drug & Medical Test. They also have the latest models and well - maintained vehicles that are safe and easy to learn how to drive. Their manual and automatic choices are various from SUV like Toyota Fortuner to Sedans like Hyundai accent or Honda City. Currently, they are operating in six provinces and major cities in the Philippines: Metro Manila, Pampanga, Tarlac, Pangasinan, Baguio & La Union and opening soon in Ilocos Sur, Bulacan & Zambales.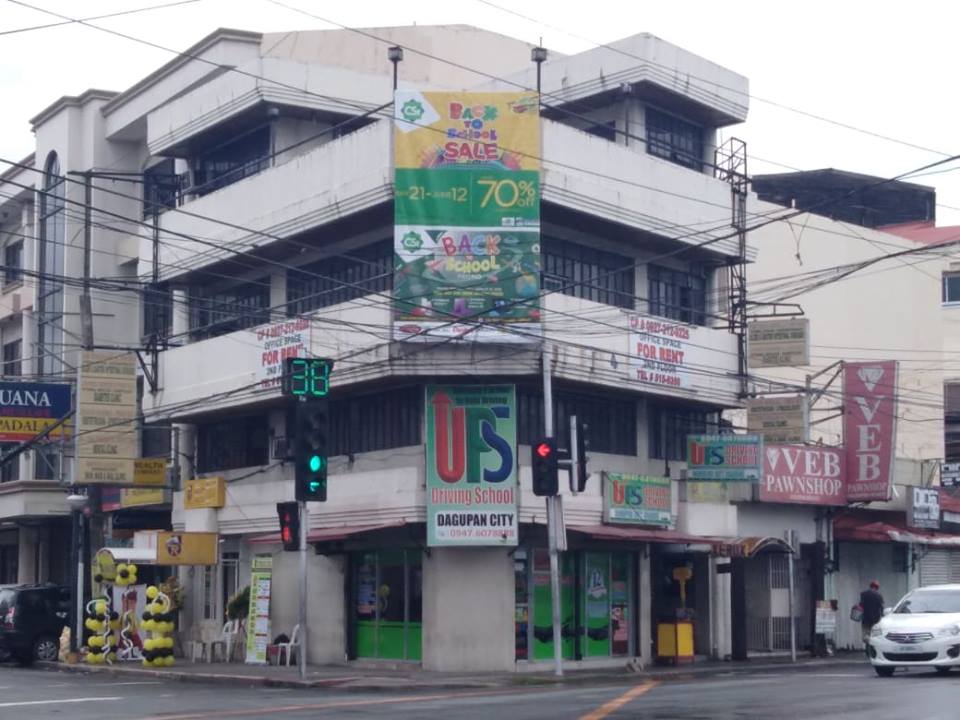 Their driving lesson price starts from Php 2,700 for a manual vehicle to Php 4,000 for an automatic vehicle with a sedan model. To drive an SUV one, the price range is from Php 5,000 to Php 6,300 depending on if it is the manual or automatic one. 
Website: http://www.upsdrivingschool.com.ph
Dealing with the busy traffic condition in the Philippines is already hard enough, particularly if you're the one in command of the wheel. Not only for beginners but also those who wish to refresh driving experiences and obtain road expertise may also attend these programs in driving schools. Driving should not be a nightmare for anyone!