When you're going to buy a pickup truck, it is obvious that you will be confused with a lot of choices. This is the reason why Philcarreview.com is here to give you helpful information about the top 7 pickup trucks in the Philippines. 
1. Ford Ranger - Familiar feeling in your pickup cabin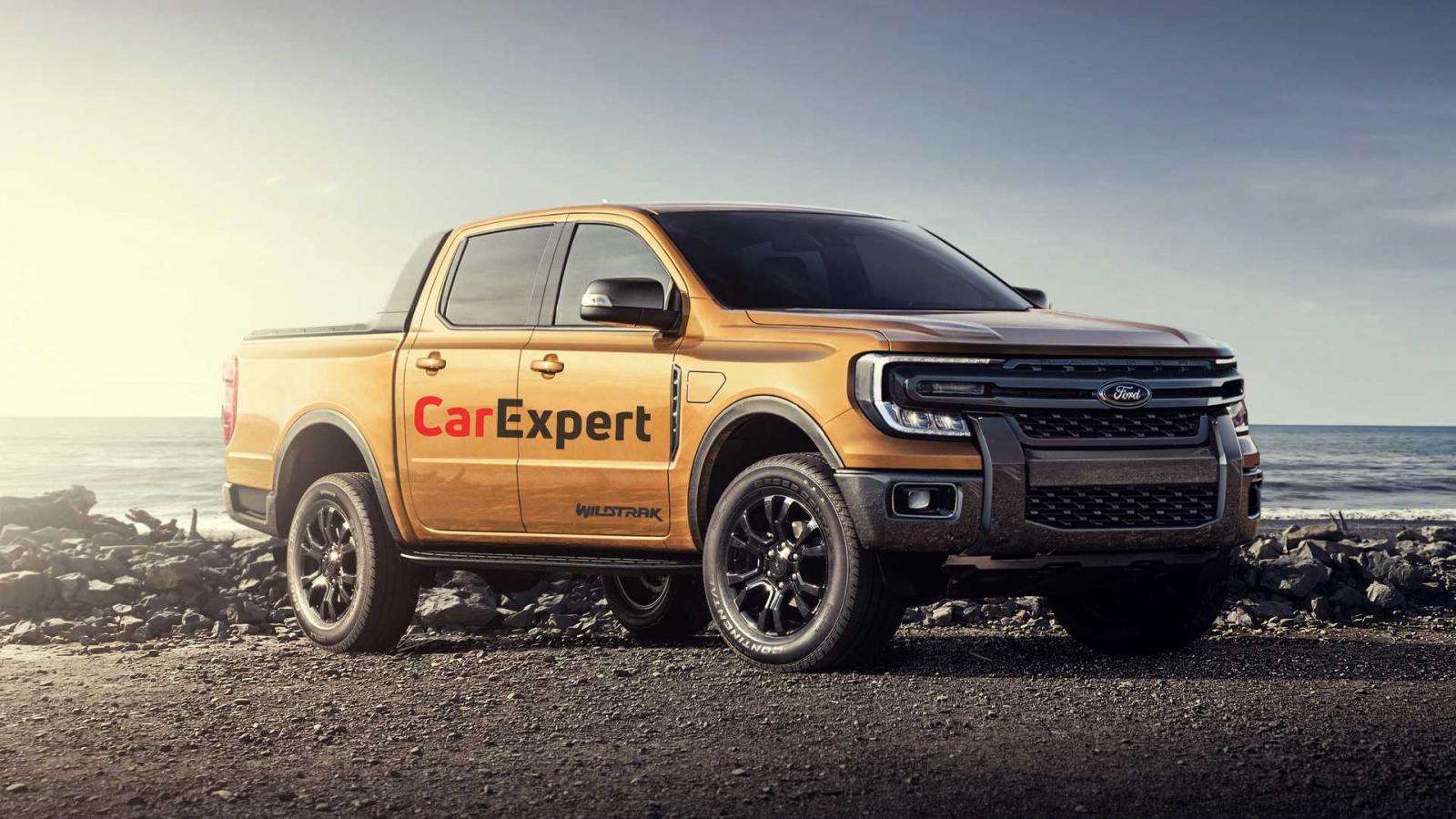 This pickup truck has been known as one of the best selling pickup trucks in the Philippines since 2002. During 19 years in the global market, Ford Ranger has been favored by the Blue Oval and updated for three versions.
Ranger gets the obvious changes including a revamped chrome grille and tweaked bumper. Besides, it also receives some new features such as Everest-esque DRLs and HID headlamps. The rear end is renewed with a new Z Lift Tailgate system supporting users to close the tailgate of the pickup much easier.
Inside, the pickup brings a special homeward feeling yet with modern and comfortable materials, unique with contrasting stitches. The 8'' SYNC 3 infotainment system makes this pickup more incredible while the XLS and XLT are both equipped with a smaller 4.2'' TFT display head unit.
The new Ford Ranger also adds a lot of modern safety features including Lane Departure Warning, Adaptive Cruise Control, Active Park Assist and Autonomous Emergency Braking.
2. Isuzu D-Max - Rustic and elegant designed pickup truck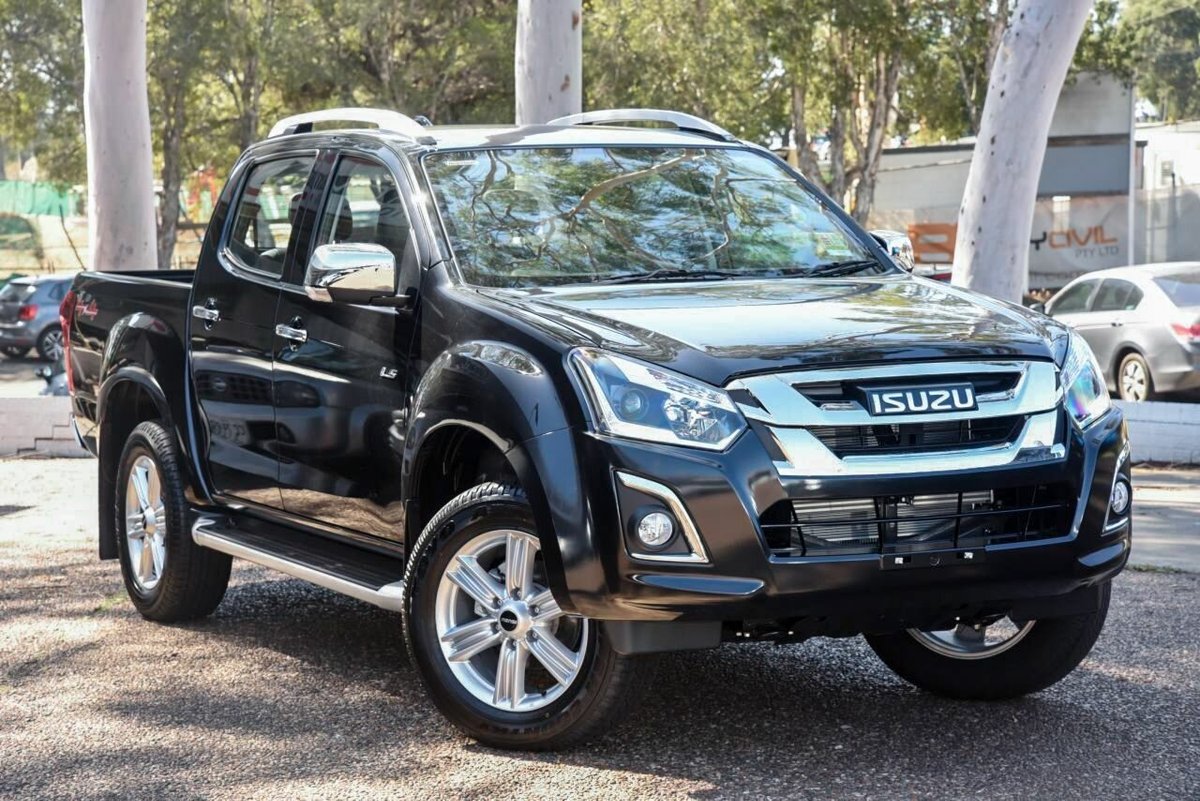 Isuzu D-Max also has been one of the most popular truck models since it was released. It is really strong and modern, with LED daytime running lights, Bi-LED headlights and LED taillights. Upfront, we can see the larger grille with the prominent twin slats. 
Inside, the Isuzu D-Max's interior looks graceful. It's designed and sculpted gorgeously and offers modern controls. The interior colors look rustic and elegant. 
D-Max also improved comfort and convenience features. The 9.0-inch touchscreen operates like a tablet that comes with Apple CarPlay and Android Auto connectivity. Isuzu D-Max also has got a push-button start, a sensor key that can be read from two meters away and can automatically lock from three meters away. Especially, D-Max comes with an eight-speaker audio system.
3. Toyota Hilux - Protecting your trip with a lot of safety features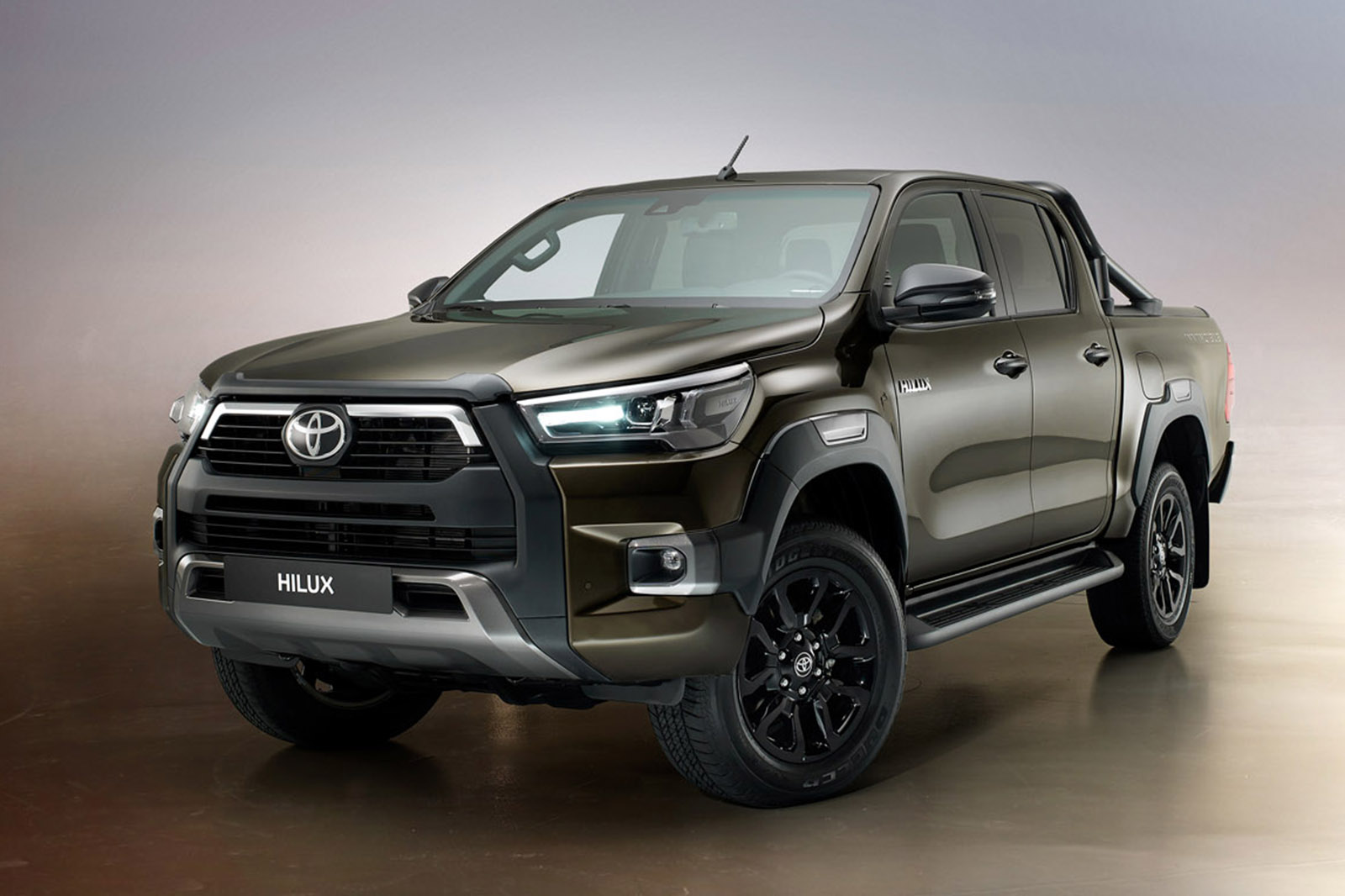 Toyota Hilux is one of the biggest marques in the Philippines. Toyota gave this truck a lot in terms of safety features like Automatic High Beams, 7 airbags, and so on.
Hilux gets new and pretty useful exterior features like LED lights, daytime running lights and a set of new wheels. The grille is slatted and solid. The Toyota Hilux exterior also has an angular pair of the fog light.
Inside, Toyota Hilux comes with Apple CarPlay, Android Auto, USB, Bluetooth, a 2-DIN stereo and a new 4.2-inch multi-function display.
4. Nissan Navara - Perfect pickup truck comes from Japan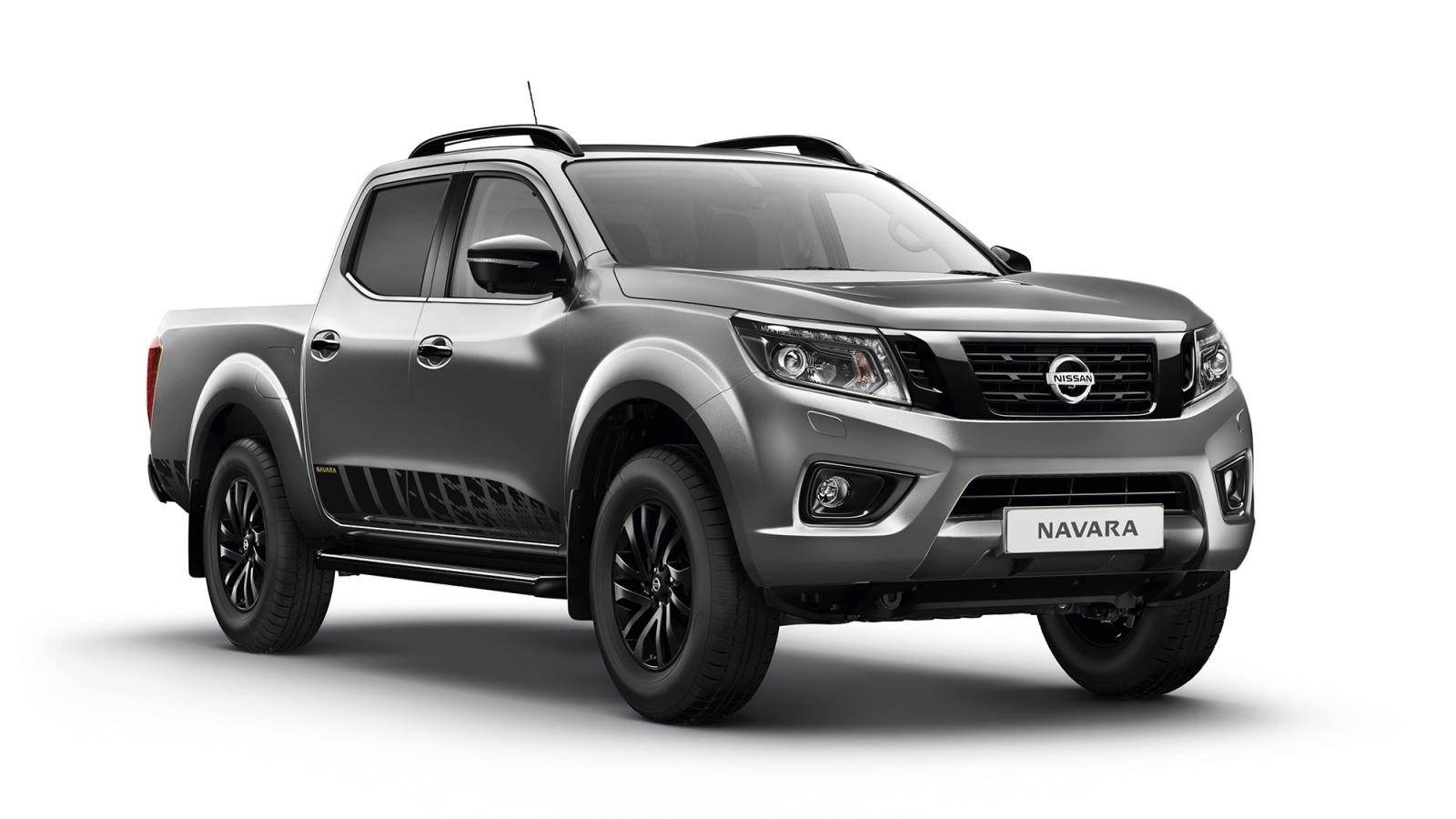 Nissan Navara is also one of the top pickup trucks in the Philippines. It has the LED headlights with the black colored bezel inlays providing the illusion of depth. Besides, this model has disc brakes all around which will easily improve the handling and stopping power of the huge vehicle.  
The Navara also comes with a number of sensors put around the vehicle. Drivers can actually use the 360-degree round-view for off-roading, like spotting rocks and other terrains.
When we talk about the Nissan Navara interior, one of the interesting things is a new infotainment system. It comes with the Nissan Connect and a voice command system that you can control these vehicle functions from your phone.
5. Mitsubishi Strada - Wonderful Dynamic Shield design inside your pickup
Talking about the best pickup truck in 2020, it's a mistake if we forget about Mitsubishi Strada.
Mitsubishi Strada has been renewed and sheds a lot of gripes. It shows Mitsubishi's current design language with a large imposing Dynamic Shield. Its features are more right angles on the edges of the chin that integrates onto those large front fender bulges. The rear tail lamp mimics the Montero Sport's design.  
The cabin is decorated with leather material and soft-touch plastics. It may look pretty for the first time using it but easily susceptible to fingerprints and smudges. Anyway, it is still a beautiful interior, with the black-faced gauges and with scarlet and carbon fiber trim.
6. Chevrolet Colorado - Scratchy, hard, but elegant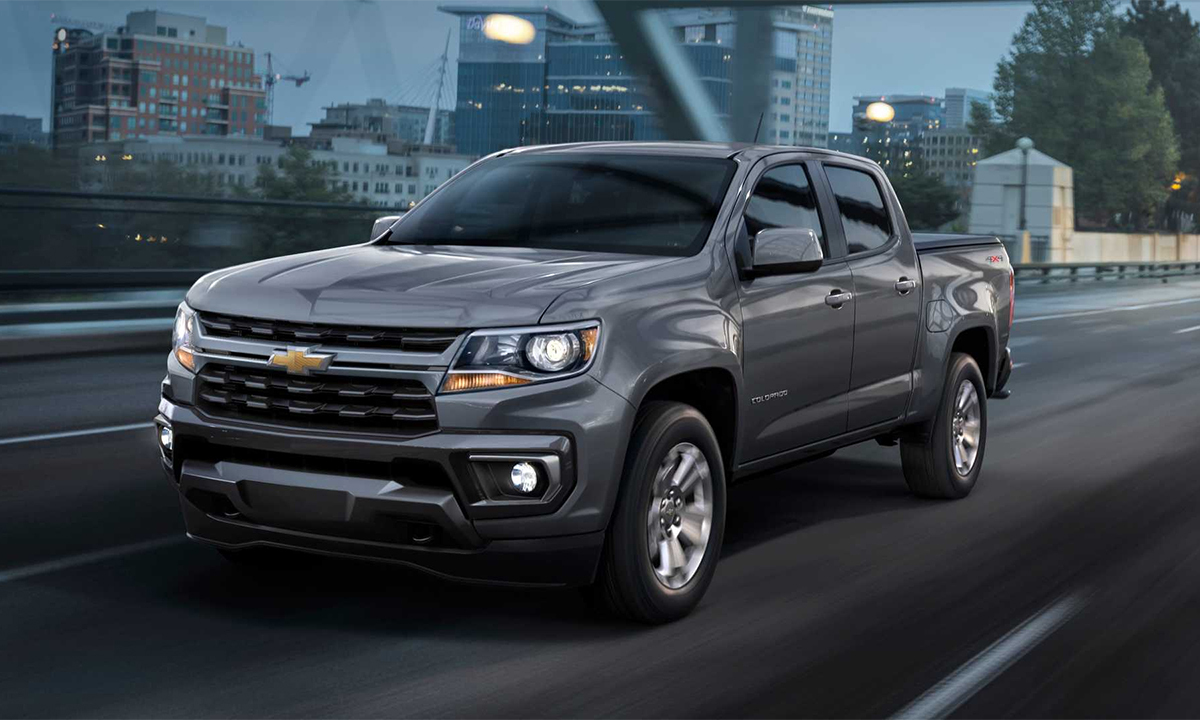 Chevy Colorado was named after one of the United States' most beautiful scenic spots.
Looking at the front-end, you will be wonderstruck about it. The larger grill is sided by squared-off headlights with LED daytime running lights which make the pickup truck looks cleaner, tidier and well-proportioned.
The cabin inside is scratchy, hard, but elegant. New toggle-type switches and stalks work usefully and easily. The contrast provided by seats and grey dash trim makes the cabin more spacious.
The brand's MyLink infotainment system supports Apple CarPlay/Android Auto intuitively with crisp and clean graphics. In terms of seating, the passenger room is abundant which can house up to 5 adults. However, many commented that the seats are too flat and uncomfortable.
7. Mazda Bt-50 - A great truck but has been forgotten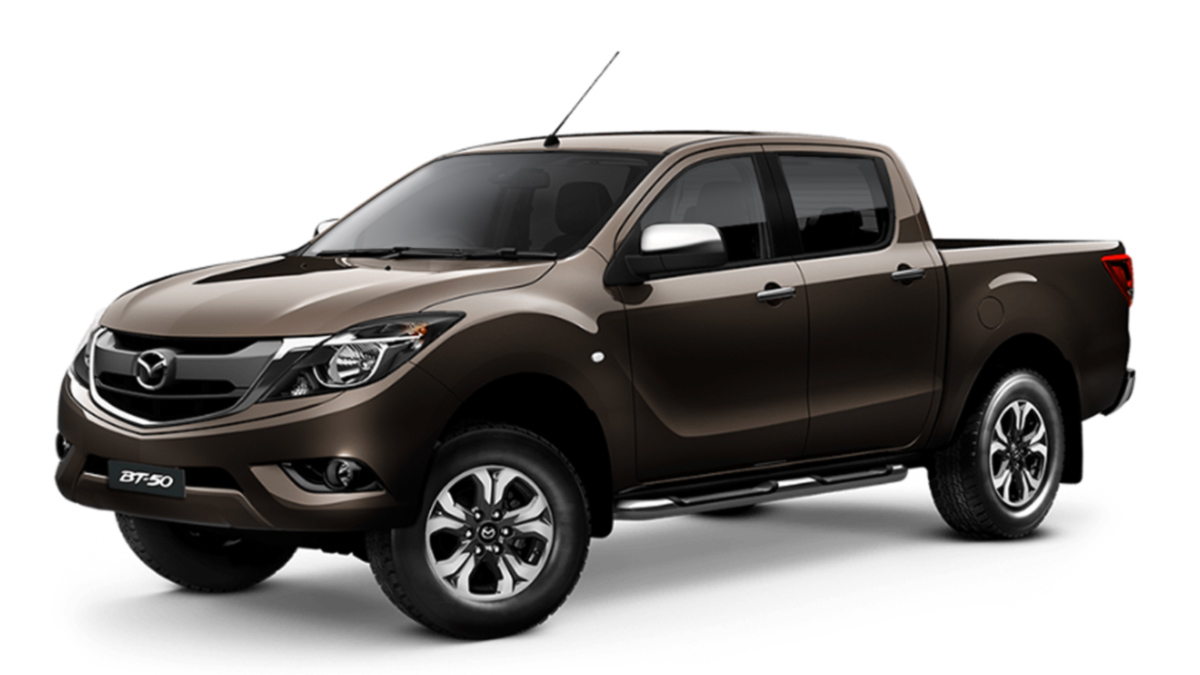 Mazda BT-50 is the pickup truck that most people tend to forget. It's been almost seven years since Mazda introduced this pickup to the Philippine market.
Mazda BT-50 has the early Mazda design. It's surely softer than the current-generation pickups. Larger headlights and more rounded shapes for the fenders look more traditional and conservative.
Inside the pickup, the steering wheel controls and the dashboard layout are similar to previous generations of Ford. The cabin of BT-50 shows a sort of simplicity with the black plastics and black leather seats. The plastic used in the cabin is glossy and hard. Besides, all buttons and switches are laid out nicely.
8. Conclusion
If you are looking for a great transport for off-roading, Philcarreview.com suggests that these pickup trucks will be the best ideas. They not only are gorgeous, strong and comfortable but also come with the best prices. With these trucks, you can easily go everywhere without worrying about the difficult or rocky road.
After reading our article, do you have your choice of the best pickup truck in the Philippines?