The best cars for beginners Philippines in 2020 listed in this article are comfortable to drive and easy to buy! Check out all of them and start getting one now!
You have just finished learning how to drive a car? Congratulations! What you need now is to buy a car and start applying what you have learnt!
Right below, the list of top 5 best cars for beginners Philippines in 2020 by Philcarreview.com is coming right up for you to consider! Check out all of them and see which one you like the most!
#1: Suzuki Celerio: The best choice for saving fuel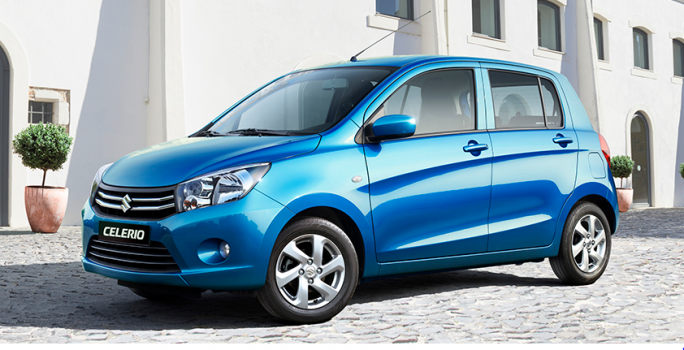 Suzuki Celerio: The best choice for saving fuel
Why is this Suzuki Celerio chosen as the best cars for fuel consumption? Well! With a small motor, Suzuki Celerio does not need much gasoline to bring you to the desired destination. However, because the engine is small, you are not able to drive fast. But think again! We are talking about the best beginner car! Therefore, if using this car, you will not have to worry about driving over speed - a mistake that almost all starter drivers usually make!
Besides, this Suzuki Celerio also provides steady steering, so you can rest assured while crossing on the highway! And if you need to look around, the vehicle's big windows will also allow you to do it with ease!
#2: Toyota Vios 1.3 E MT: A good option for low budget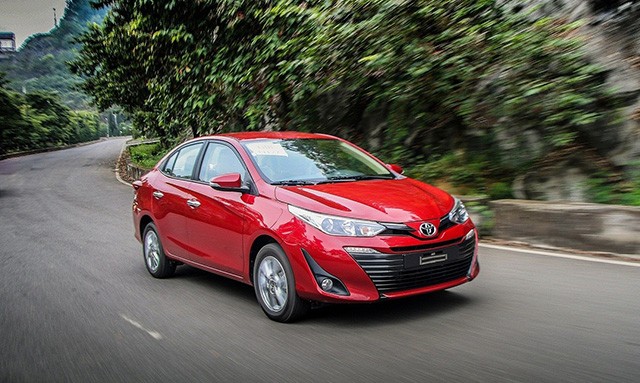 Toyota Vios 1.3 E MT: A good option for low budget
Not all the Philippines beginner drivers can afford an expensive car. Some people are just students,  and some are middle-class office workers who require a vehicle to drive. And when it comes to the best cars for budget, the Toyota Vios 1.3 E MT will be the very first name that we mention! As its price lies in the range from just ₱671,000 to ₱1.06 Million, you will get no difficulty getting this car!
Also, this 1.3 E MT model supports you in saving money by consuming less fuel. In detail, the 1.3 liter motor of the car can only put out about 98 Horsepower while operating. Of course, this means that you are unable to drive at high speed. However, it is not a big deal for you, as you only require a car for casual driving, right?
About the safety in driving, although this car belongs to the group of small size vehicles, it is still able to hold more airbags than any other car on this list can! Therefore, just feel free to drive! The airbags will protect you from any injury when getting accidents!
#3: Honda City: The vehicle for long-time using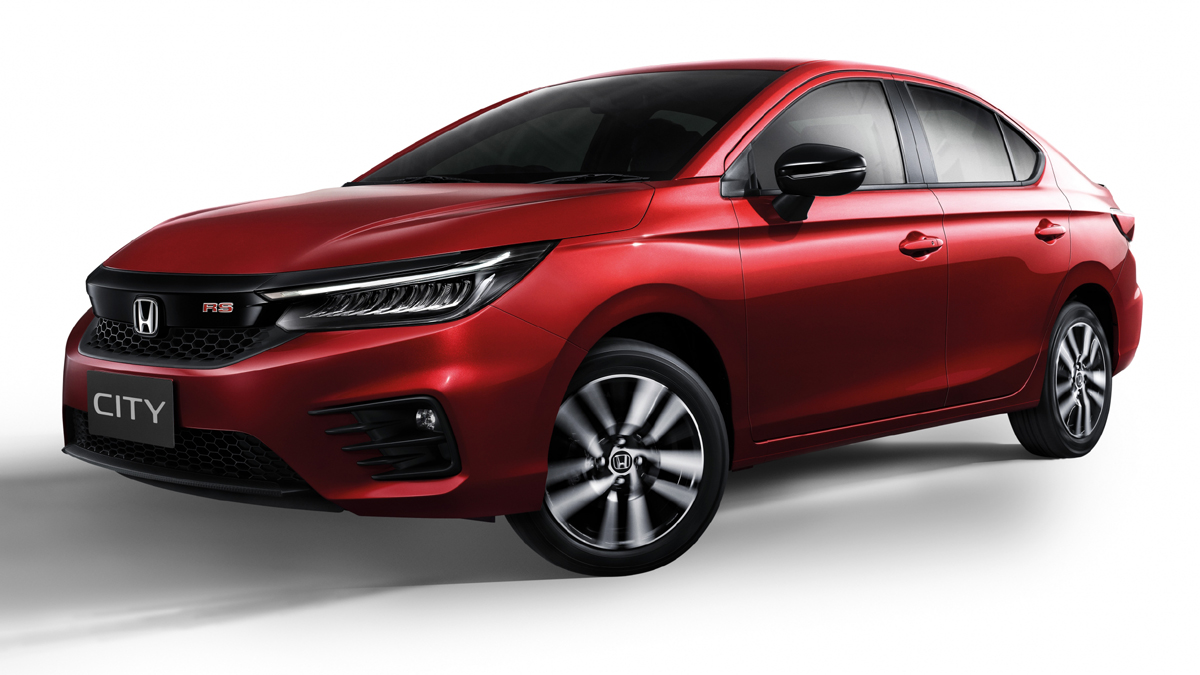 Honda City: The vehicle for long-time using
It is such a miss if we don't place this Honda City on our top 5 best cars for beginners Philipines list. As the back seat and trunk size of the Honda City is similar to other bigger models, you can use it to go anywhere with your big barkadas, or your whole family. Even after a long time, when your family has more members or your children have grown up, you can still trust the car to serve all!
Compared to the previous Toyota Vios 1.3 E MT, this Honda City is much more powerful. With the 1.5l motor and the long-geared CVT equipped, the City can work to run faster on any highway! Additionally, the car also has finger-light steering combined with a stable suspension. Thanks to these features, you can easily control the car while driving! Isn't it great?
>>> Related post: Honda City 2016 Philippines: Good choice for a B-class sedan
#4: Mazda 2 hatchback: The car for speeding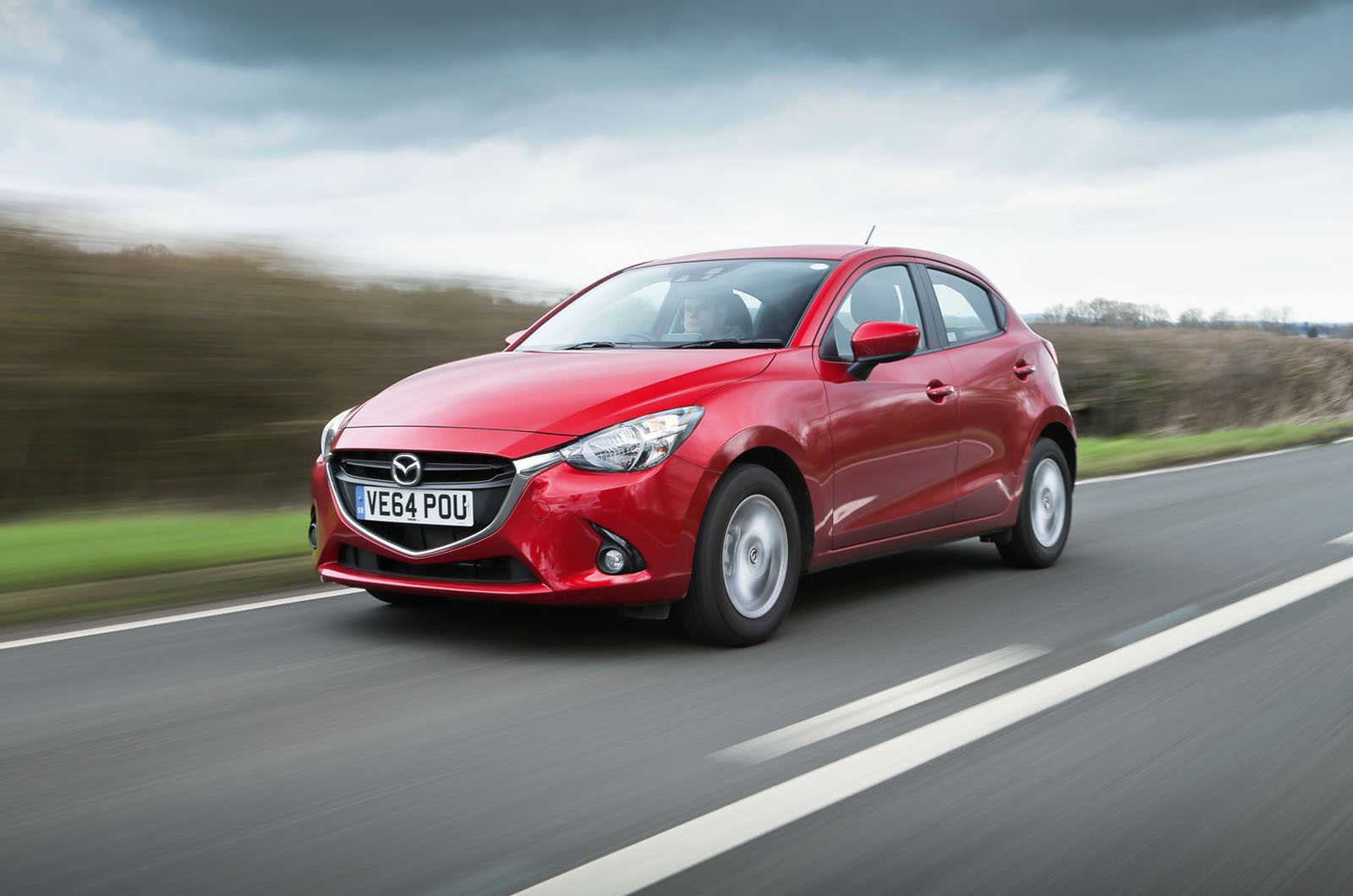 Mazda 2 hatchback: The car for speeding
Among many best cars for new drivers on the Philippines market, the Mazda 2 hatchback is a good option for you to begin with! Its powerful1.5l motor combined with a 6-speed gear permit you to drive at a quick speed. 
At this point, you may wonder how it could be safe for beginners to drive at high speed, right?
 Just have a look at its sharp steering and quick handling! These features can work to help you control the car simply in any speeding condition! However, despite these great functions, we don't advise you to risk yourself! Instead, you should see them as an excellent tool for increasing your driving skills.
What's more? This Mazda 2 hatchback is the beast of durability! As the manufacturer has added an ultra-sturdy body shell to the car, it will not break down easily when you accidentally make a crash. Also due to this point, the drivers can rest assured of their safety while driving this Mazda 2 hatchback.
#5: Suzuki Vitara: Best idea for road trip
Last, but not least, the Suzuki Vitara is a family car, one of the best cars for road trips. Why is that? Allow us to explain.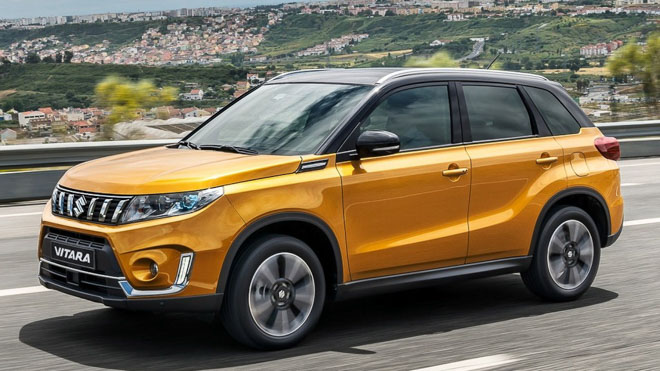 Suzuki Vitara: Best idea for road trip
Suzuki Vitara is designed with a ground clearance that can overcome potholes or special parking curbs. Because of this bright spot, you can use the car for the long haul without fear of damage or scratches.
In addition, the interior of the car is quite well-rounded and spacious. All designs inside the car are suitable for an outing or picnic because you can sit for a long time without being tired. Moreover, the panoramic sunroof allows you to not only enjoy the scenery but also enjoy the fresh air.
And one more thing, the Suzuki Vitara ability to handle is extremely perfect and sharp. You can go in a car without a key along with advanced technology applications like a speed automatic with six levels, dual airbags, and stability control.
>>> You might want to read:
Conclusion
Above are 5 best cars for beginners Philippines that you can refer to. Of course, depending on your personal preferences and usage needs, you should consider the most suitable vehicle for you.
Hopefully, you will look forward to picking up a perfect car for you soon. Have a nice day!