Consider purchasing the brand new model of Hyundai Starex but worrying about its existent problems? Then, Let's this post lend you a helping hand!
Despite fierce competition from other popular brands like Nissan or Toyota, Grand Starex is Hyundai's seven-seater product line preferred by many users around the world.
Last year, they have recently introduced a new model with two upgraded versions of Executive Plus and Executive Prime, mainly on the interior inside. However, there are still some outdated features being kept in the product, and this has resulted in the question: "Does it bang for your bucks?"
This post by Philcarreview.com will give you a clearer insight into Hyundai Grand Starex 2020 Common Problems and help you make your decision. Without further ado, let's get started!
Hyundai Grand Starex 2020 - Overall Review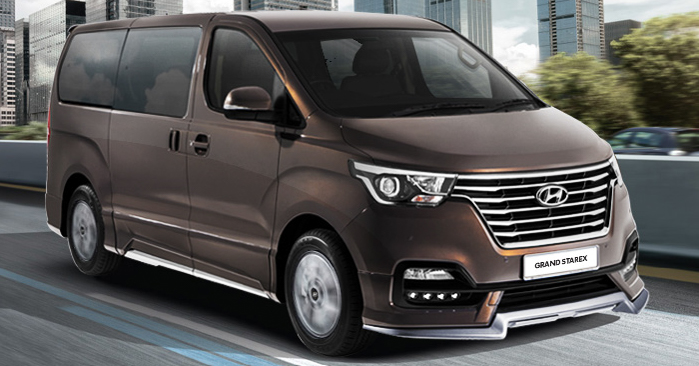 There's no notable change in the 2020 Hyundai Starex's design
The manufacturer makes no significant change in the model's look except for new facelift and large wheels of 17 inches, which give a sense of a snub shape and a slightly more modern look compared to the previous ones.
The standard equipment coming along with the car includes an additional emergent wheel, halogen lights, smoke lights, and a body kit. 
What fascinates Starex's enthusiasts is that the cabin inside is enormously spacious with a flexible second-row and bench-type seat, creating larger legroom and headroom. 
Mostly the interior is made of high-quality materials such as fabric-covered panels and leather-bound seats. There are also plastics adornments but they don't look cheap at all. The reflective grey and beige colorway are also fantastic. Personally saying, it can please any aesthetically demanding customers.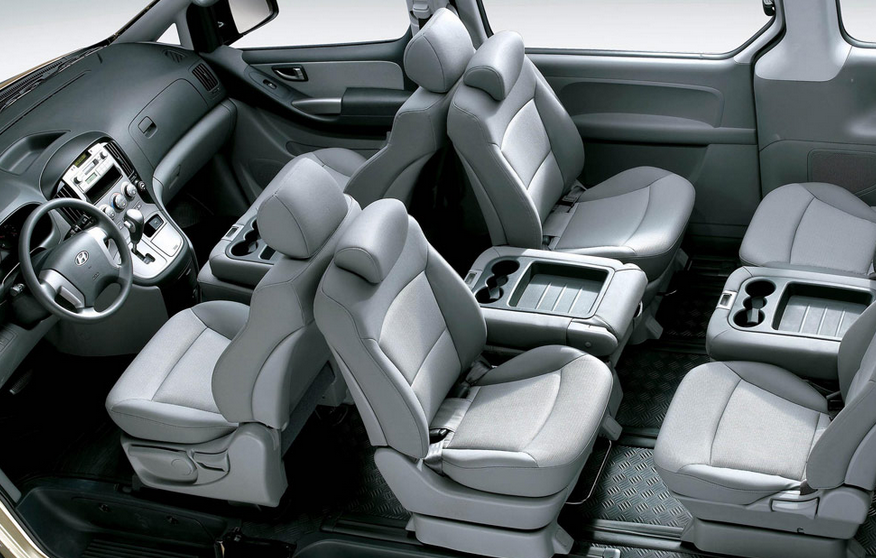 Hyundai Starex 2020 Interior
There is also an entertaining system with a 7-inches touch screen and a sound system including 4 speakers, USB, AUX ports, Bluetooth connection, AM/FM audio, and a CD player as well.
Especially, in the most premium version - Executive Prime, owners will have an electric door and automatic car starting.
Hyundai Grand Starex 2020 - Current Shortcomings
Hyundai Starex Lighting System​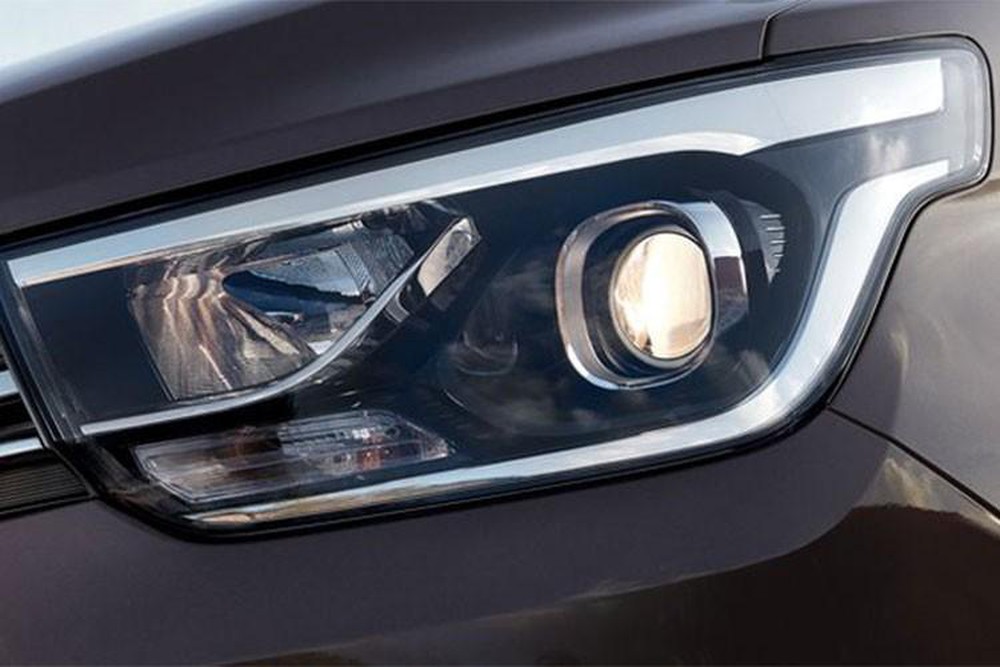 Hyundai Grand Starex 2020 still uses halogen lights instead of LED lights
Sadly, Hyundai Grand Starex 2020 still uses halogen lights instead of LED lights. Up to about 90% of currently operating cars on the road today use halogen lights, however, in the recently released models, car manufacturers prefer LED lights.
So what is the difference? For those who may not know, LED light has many edges over the halogen light.
Unlike halogen lights with the luminous effect of only 2- 3%, LED lights are significantly more efficient and durable as they reduce the heat generated due to the different lighting process mechanics. Some producers even ensure 2,000+ hours of operating times.
Using LED bulbs also gives the car a whiter light with an additional changeable property of lights, including various colors. Meanwhile, halogen lights require a hotter filament to get the same result.
Therefore, it explains why people are developing predilection for the use of LED light despite being quite pricey and requiring a more sophisticated electronic system.
Lack Of Safety Features on Hyundai Starex​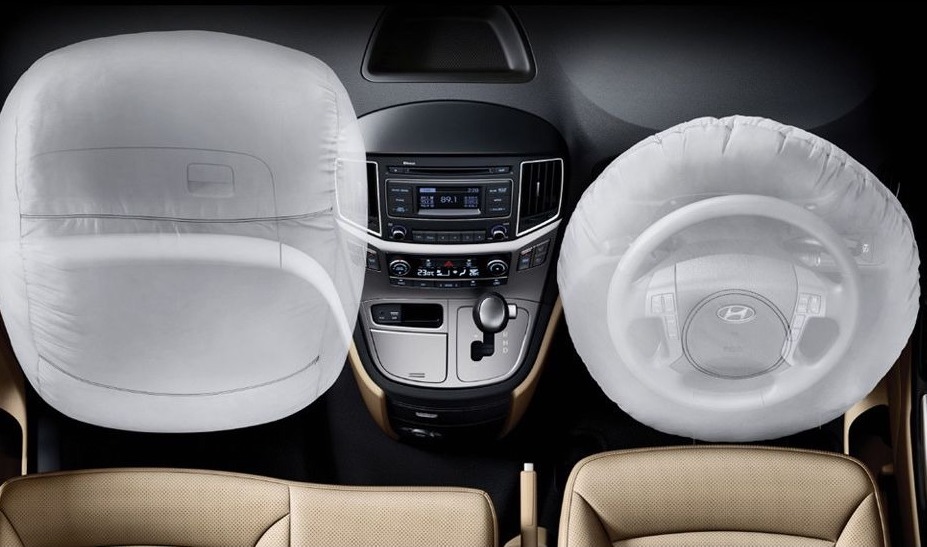 Lack of safety features on Hyundai Starex​
Hyundai Grand Starex is accompanied with front airbags, side airbags, ABS (anti-lock braking system), EBD (electronic braking system), ESP (electronic stability program), and back warning system. However, this is not enough to fully cater to customers' needs.
Take a look at other brands, they have done far more upgrades on providing safety measures for their buyers. Apart from front and side airbags, they even provide head and knee airbags to lower the extremities caused by collision and turnover. 
Not to mention the Lane Departure avoidance function, which enables drivers to maintain constant driving in their intended lane. This is, in our opinion, the most comprehensive personal protection not accompanied by the model.
Regarding off-road protection, Grand Starex only provides common measurements but misses other more technological advances; one of them is unwanted intrusion denying ability. 
When the unoriginal brand's key is used, the car will automatically reject access and stop the theft from starting the engine thanks to the ignition-disable device. Sadly, all these features are not accompanied by the Grand Starex new model.
>>> More car comparisons:
Outdated Infotainment System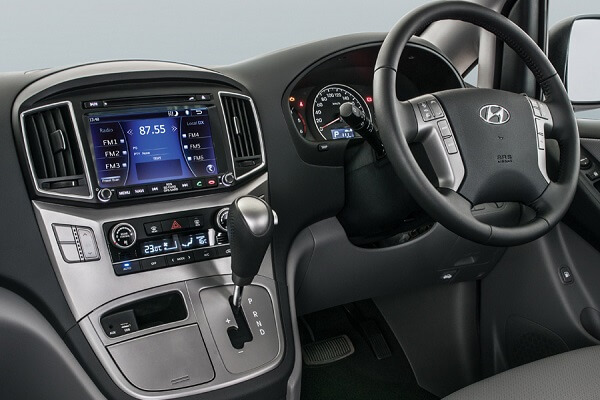 Outdated Infotainment System
In this category, once again, the manufacturer still doesn't make any up-to-date upgrades. It still lacks what is considered essential nowadays. The operational system is laggy and slow, seemingly run on the old foundation.
What is more, Wifi connection is not supported, making online entertaining resources unapproachable.
Other Common Problems Of Hyundai Starex
Hyundai Starex VGT Problems​
Unlike the ones mentioned above, this comes from the inappropriate using habits of owners. 
People usually leave the engine running at idle while parking for many reasons, such as redlight waiting or food buying. This is convenient indeed as you don't have to restart the machine as you continue your driving. 
However, it can significantly damage the VGT mechanism. Vanes in turbochargers will be clogged up and result in the engine losing its power.
To avoid this, easy enough, drivers should stop the car entirely in any circumstances requiring idling.
Hyundai Starex CRDI Won't Start
It's common among Hyundai's CRDI engines to see that, after certain operating times, the car will be harder to get started or worse, can not be started at all.
This annoying defect lies in the damaged fuel pump or the electricals through a period of use. Therefore, as things turn complicated, it is advisable to get yourself a conversant mechanic to replace flawed components and do all the testing needed.
Some are experiencing a similar situation and have the pump changed, their cars work well again. So it may not greatly affect your car, but it will cost you an extra fee and effort to get the work done.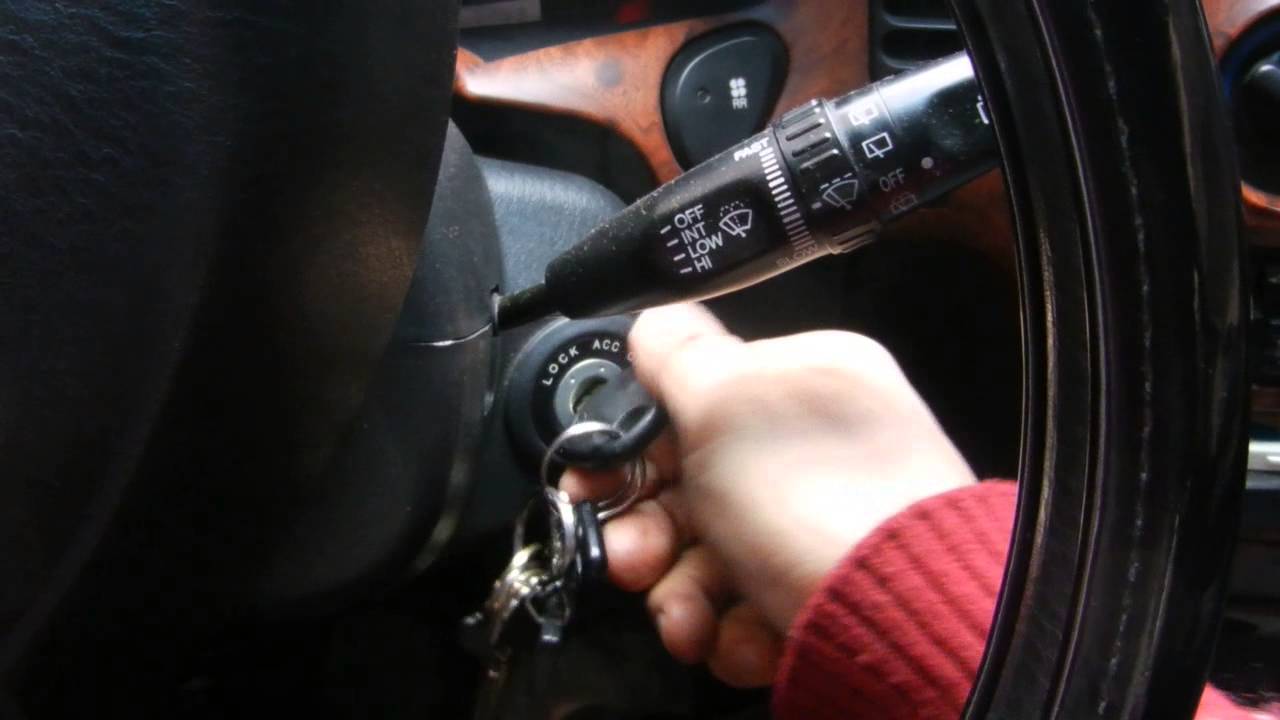 Hyundai Starex CRDI Won't Start
>>> Also read: Common Problem Of Isuzu Crosswind That You Should Know
Conclusion
That's all you need to know about the shortcomings of the Hyundai newest version of Starex - Hyundai Grand Starex 2020. If you need further information about Hyundai reviews, don't hesitate to visit Philcarreview.com to see more.
Hope you enjoy reading and wish you much luck with your decision!