Take a look at the Toyota Rush review. It promises to take your family on an agile, interesting, and fun adventure. Check out now for more details.
Launched in the Philippines at the end of 2019, Toyota Rush is one of the leading models exploring the multi-purpose vehicle segment and Mitsubishi Xpander. Toyota Rush 2022 is one of the most well-known models in this category, with many exciting features. For a more comprehensive look at this model, let's go to the Toyota Rush review article.
Toyota Rush Overview
The Philippines is one of the countries that have many types of vehicles. In the past, the type of vehicle was limited to a jeepney, taxi, or public utility vehicle (PUV). However, in recent years, most people have been looking for alternatives.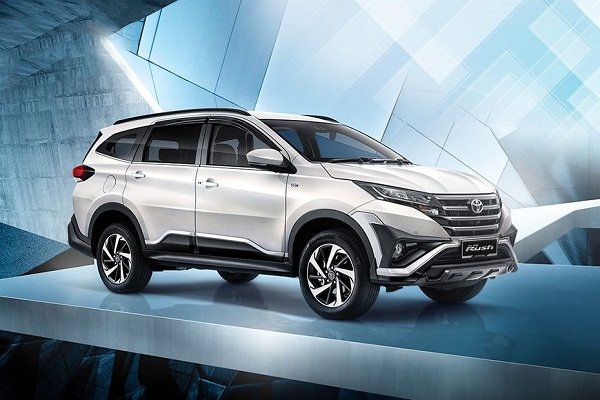 Toyota Rush 2022 was launched in the Philippines in December 2019 and is marketed as a multi-purpose vehicle (MPV), which means that it is suitable for personal and commercial use.
Overall, this car is more about a practical driving experience, not too sporty, suitable for daily travel in the city.
Toyota Rush 2022 Price Philippines
Despite the relatively high price in the market, Toyota Rush still offers a price without any reduction to compete with models like Suzuki XL7 or Mitsubishi Xpander. The following is the list price list of Toyota Rush variants:
Toyota Rush Specs
Toyota Rush Review
Toyota Rush Exterior
Toyota Rush version 2022 is designed quite sporty and eye-catching. Thanks to the increased length and reduced embossed lines, the car becomes more elegant and youthful in the eyes of the opposite person.
The Toyota Rush has several square design lines that demonstrate rigidity when viewed from the front. Inverted trapezoidal grille system with four black horizontal bars. In addition, the LED headlamp cluster with this grille style appears pretty unusual and innovative.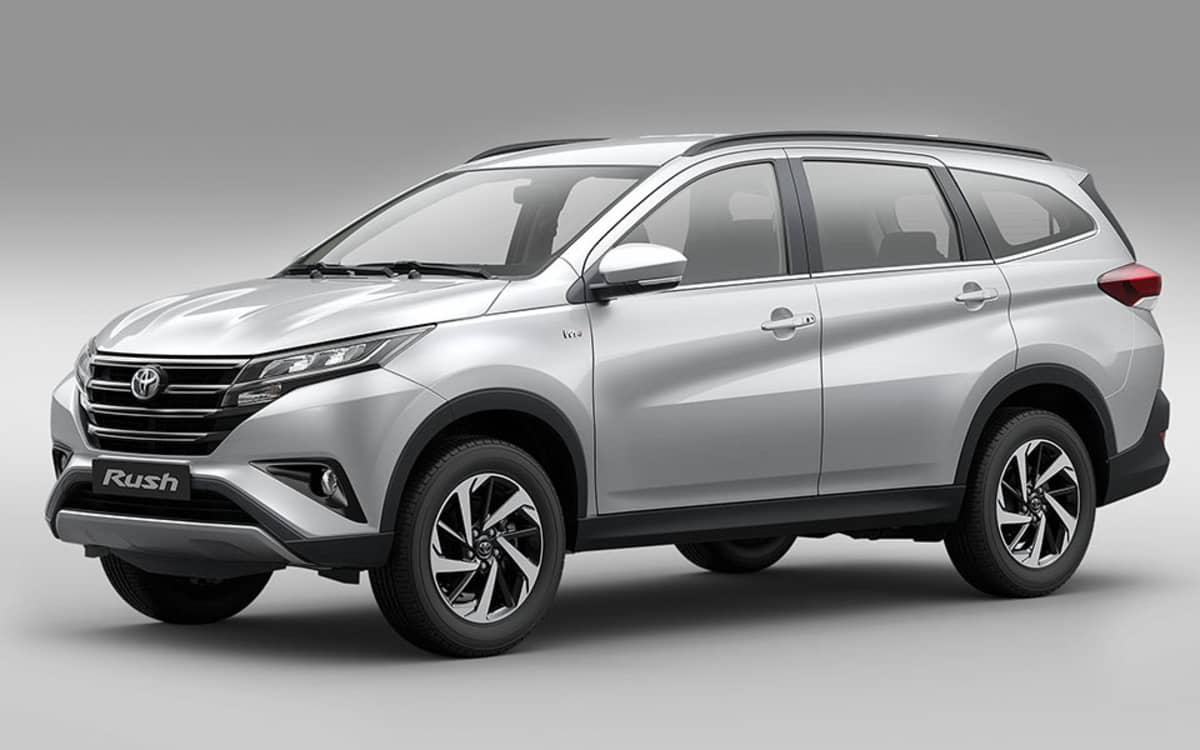 Compared to competitors in the sector, LED technology on the Toyota Rush 2022 delivers greater illumination and has received several excellent consumer feedback. The fog light cluster is created in a circular form in the triangular cavity, and the front bumper generates an "X" shape, giving the front end design angularity.
Toyota Rush Interior
Toyota Rush has made a difference in the 2022 edition with new design and internal space enhancements. Because of the bigger overall size compared to the previous iteration, the sitting area increased.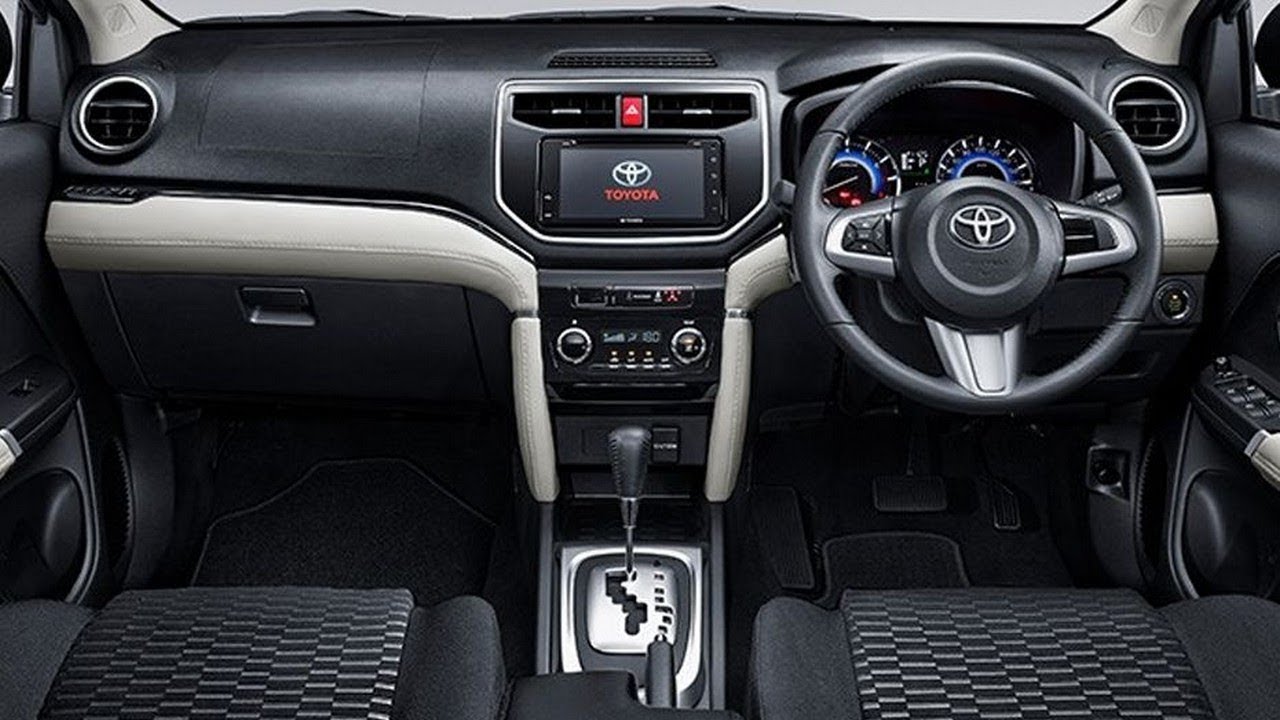 The seats of the Toyota Rush 2022 retain their classic felt shape and are not upholstered with leather. Clients may also use the mechanical folding adjustment mechanism to choose the most comfortable seating position for their travel.
Toyota Rush Engine / Performance
Toyota 7-seat Rush version 2022 is powered by a gasoline engine (1.5L) with a maximum capacity of 120 horsepower and a maximum torque of 134 Nm. In conjunction with a 4-speed AT gearbox, the rear-wheel-drive arrangement aids the car's stability and durability.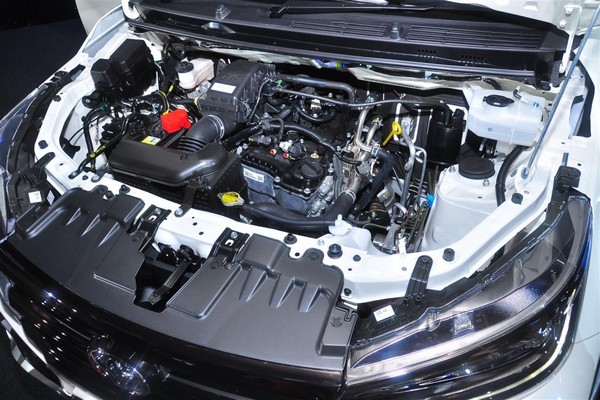 Overall, the 1.5L engine does not guarantee to provide a powerful and sporty sensation to clients who wish to acquire a vehicle with these expectations.
The 2022 Toyota Rush fuel consumption for combined/urban/highway roads is 6.7L / 8.2L and 5.8L per 100Km, respectively.
Toyota Rush Safety And Technology
A lot of utility equipment has been used on the Toyota Rush 2022, which can be mentioned, including:
7-inch touch screen in the center position,

Quality 8-speaker sound system,

USB/AUX/Bluetooth connection,

Automatic air conditioning system combined with rear vents,

Smart key
Also, the Toyota Rush 2022 is an excellent alternative for clients looking for a family vehicle. The model has a slew of high-end safety features to make consumers feel comfortable while using it, including:
Six airbags

Anti-Lock Braking System Abs

Tcs Traction Control

Vsc Electronic Balancing System

Hac Hill Start Aid Function

Rear Parking Assist Sensor

Rearview Camera

3-Point Seat Belts In All Locations In The Car
Toyota Rush: Compares To Opponents
Despite being more expensive than the Mitsubishi Xpander and Suzuki XL7, the Toyota Rush 2022 has a stunning design and a 5-star ASEAN NCAP safety level. With a higher price tag, the customer experience of the Japanese brand's product will undoubtedly be excellent.
>>> Read more: Car reviews
Conclusion
In this Toyota Rush review, you can see this car offers several characteristics that set it apart from competitors in the class, ranging from design to technology and features. This compact SUV type will aid you and your family with lengthy vacations and travel.
You know you've made the proper decision when you buy this automobile.
Hope you find this article on Philcarreview helpful. Thank you.