Check out the Toyota Hilux G Review now! You will get the most specific details about the latest updated Toyota Hilux G version 2021.
If you require a pickup truck and the Toyota brand, the Toyota Hilux G will be a great option for you. An extremely handy pickup, a new version, and a beautiful design are the elements that the G series owns.
Admittedly this is a car that will make you feel satisfied. Please follow the Toyota Hilux G Review right away for more specific information!
Toyota Hilux G Review
Interior details
Toyota Hilux G 2021 Review shows that this is one of many cars with the best interior of Hilux. Before your eyes, you will see a mysterious black world inside the cabin, accompanied by brighter details covered on the steering wheel and a few other details.
The material used for the interior is the way the black material ranges from light to bold. It is safe to say that the Hilux has finally enrolled in the modern era.
The car's seats are comfortably combined with a full-featured high-tech control screen. The functions of the buttons are also flexible and beautiful.
Does Toyota Hilux G have the best interior compared to other trucks? Surely there will be many debates, evaluations, and comparisons, but we can admit that this is a great version that Toyota has created in this segment.

Exterior details
It is easy to see that the car's front has changed lines at Toyota Hilux G Review Philippines. Particularly, there is a grille that has been fitted to the front to create an absolute highlight for the car. 
In addition, the outer lines look quite chubby with strong but prominent lines. This car has an innovation with subtle chroming and blacking out some details that make the car more impressive.
Toyota Hilux G 4x2 review is just a test version, but most car buyers who love the look will like this version. Specifically, they will feel this car with impressive looks and machinery is also at the top of good options in this car line.
Overall, this car is a great successor, with a fresh look that makes it easy to compete with a series of strong competitors in the same segment.
Engine and performance
After evaluating the exterior and interior, the Toyota Hilux G specs will be the next important factor to be mentioned. This model has a 2.4-liter diesel engine, six-speed automated transmission, intercooler mated, and turbo-linked cooling operation.
The engines make 148hp and a combination of 400 Nm of torque. With 4x2, the power of the car is transferred to the rear wheel. We can see that this is a suitable car for those who like energy cars because this car always has a strong power source to operate on many terrains.
If you are afraid of the vibration and noise of the diesel engine, then rest assured because, in Toyota Hilux G, that will not happen. We will experience a diesel engine that operates more smoothly and quieter than before.
Shifting situations will become safer when owning a transmission that chooses one of six ratios. You'll experience the smoothest and quietest gear changes without any drama. But there are some comments that the engine is also somewhat boring.
In addition, the car is equipped with energy and eco modes, which has also changed a few points and prevented many other factors from being added to the car.

Drive and consider
In the Toyota Hilux Philippines review, the car's use is also remarkable besides the design and engine problems. We can easily understand that if there is a long road trip, an SUV will be a better choice than a pickup.
When riding on roads like EDSA, there will be some discomfort because the rear axle of the pickup bed will bounce. You can use this car to transport things, and maybe this is a great thing. If you want to use it for your daily commute in a crowded city, it seems a bit cramped.
If you feel satisfied and are considering Hilux, you can test the car with an experienced person so they can help you give you the most honest review possible.
The technology of Toyota Hilux G
The Hilux series has an entertainment system with a 6.75-inch screen, and it is considered quite small if placed next to other screens such as 8 or 10 inches. But it is fully equipped with Apple CarPlay to Android Auto features.
Unfortunately, this car does not have a backup camera, but it has an outstanding point compared to many competitors in the trim level. Moreover, the car is also equipped with reverse parking sensors to make it easier to drive and safer.
While Toyota has upped the game to offer standard entertainment features, adding the kick-ass audio element would be great. In addition, the screen in the center is quite small, but the trip meter and other meters display information very well on the color screen.

Refer To Toyota Hilux G 2021 Price
Toyota Hilux G 2021 price is Php 1,325,000, and this car version has a low price of Php 170,000 as opposed to the Conquest 4x2 AT version. Is Hilux G an excellent version compared to Conquest? If you love a car that looks conservative and plump, then the G version will be an ideal choice.
Although this version of the car is not the most comfortable and beautiful car, the Hilux G AT also possesses a lot of factors that make it a serious competitor compared to several other brands.
You can see that the price of Php 1,295,000 is a great number compared to a series of similar cars. Until now, Toyota has always had a prominent reputation and brand, so choosing Toyota products is also a good idea. 
Evaluate Pros And Cons
Pros
Seems as hard as it works

Exemplary off-road abilities

User-friendly interior

City driving perfection

Smile inducing tailgate assist

Strong powertrains​
Cons
Tall ingress height

Some versions are on the pricey side

Mediocre protection rates
​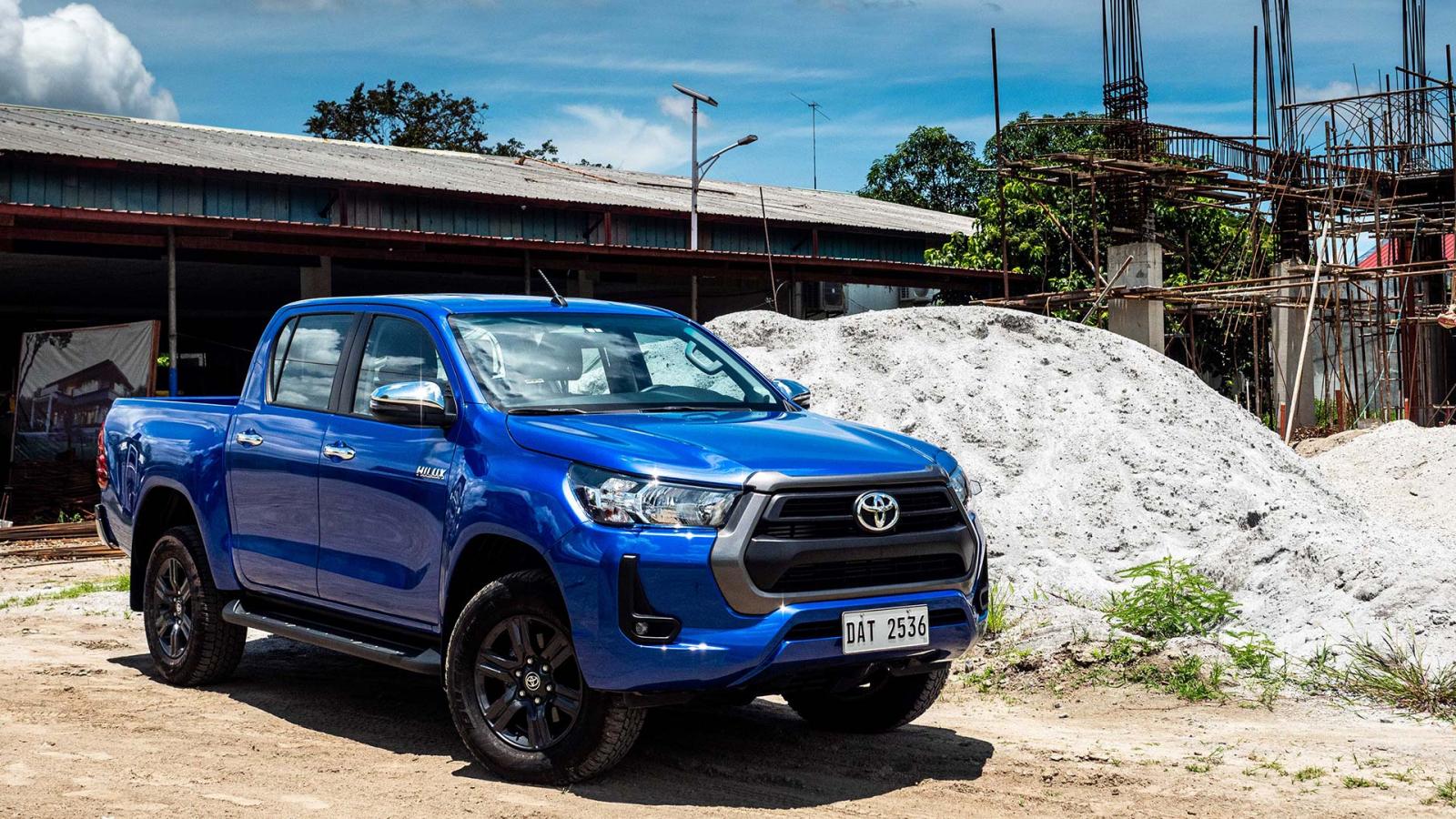 Final Thought
Although there is much discussion surrounding this car, you can see that this is a car worth buying through the Toyota Hilux G review.
It's great when you have just owned a car with a better price than other cars of the same line and a new version of Toyota. If you love pickup trucks, try Toyota Hilux G now!