Toyota Avanza 2019 in the Philippines is the 7-seater Japanese MPV model that has brought a lot of excitement since its first launch in 2004. Let's go for a detailed analysis of the interior, exterior, engine, and the latest prices of this model right now.
Toyota Avanza 2019 Philippines: Introduction
The dominance of the Toyota Innova is absolute in the 7-seat MPV multi-purpose vehicle segment. However, not everyone is financially eligible to own this model due to the high price. And to compete with competitors, Toyota has introduced to the market a compact and affordable MPV model, particularly, the Toyota Avanza.
In today's review, let us tell you every information related to the Toyota Avanza 2019 in the Philippines.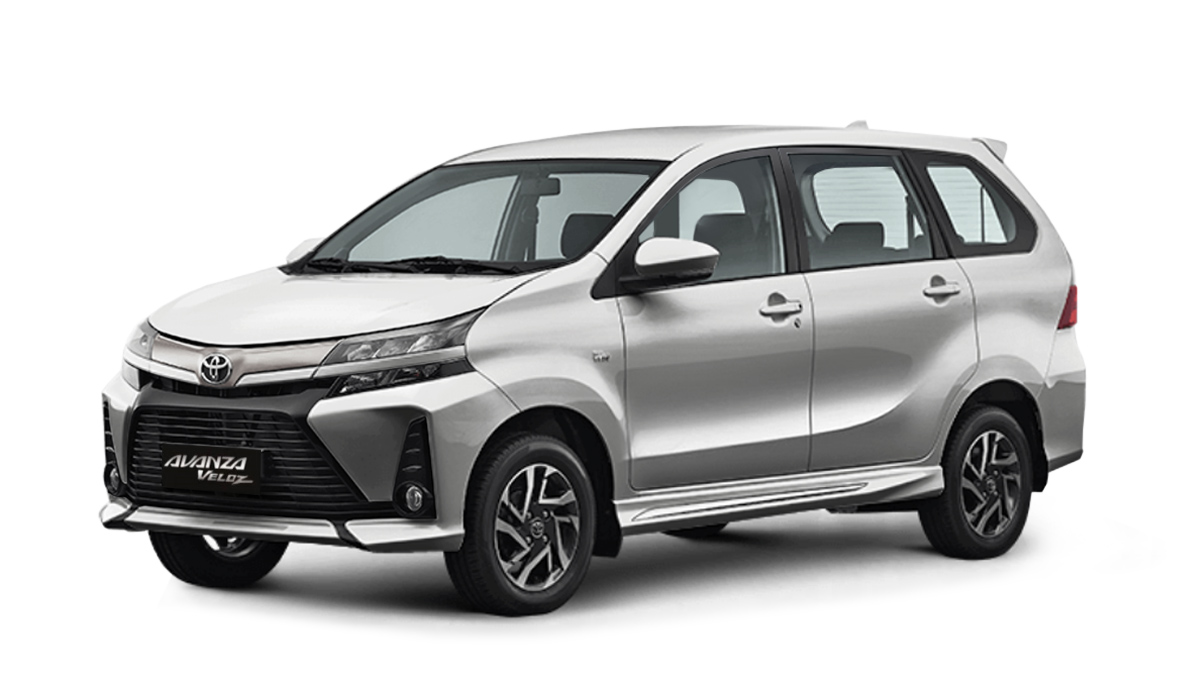 Toyota Avanza 2019 Philippines: Exterior
In general, the Toyota Avanza is designed with a fairly simple exterior, not having too many sophisticated lines. It has brought a lot of designs of previous models such as the Toyota Innova. It has a size of 4,190 x 1,660 x 1,695mm, while the wheelbase is up to 2,655mm.
Toyota Avanza 2019 has its hexagonal grille. At the top is a large chrome bar lengthened to the circuit with 2 clusters of 2 car lights on both sides.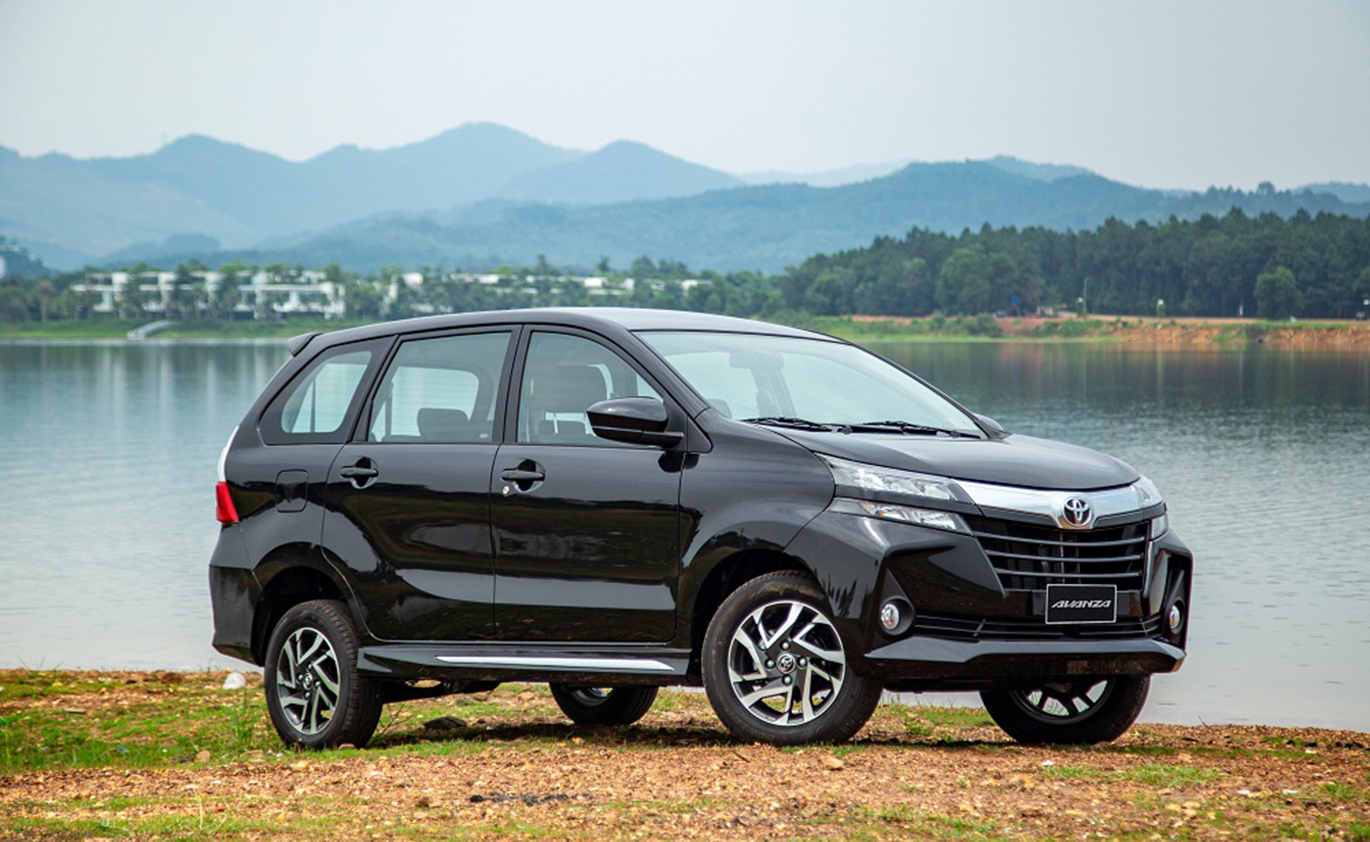 In the lower segment of the car, the front bumper is widened and covers all the fog lights. It is a factor that shows Toyota is trying hard to upgrade this car to be more beautiful. The front lights have been used with halogen lamps and circular fog lights.
The small 7-engine Toyota Avanza MPV has a simple body design and nothing special. Likewise, it uses only a few lightly embossed ribs, so the overall car doesn't feel too weak. There is a set of four-spoke wheels measuring 14 inches for the 1.5 MT and 15 inches for the 1.5 AT.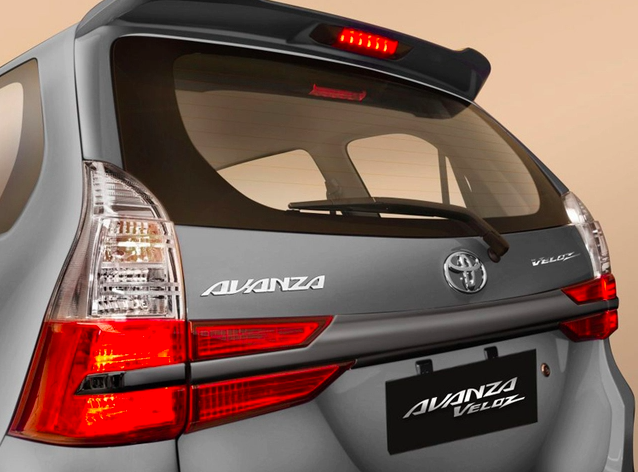 One weak point is that small wheels compared to the bodywork's size made the car lose its sense of symmetry and harmony. Besides, it is not equipped with turn signals, so this is a disadvantage of the Toyota Avanza 2019 if you bring this car to compare with competitors in the same segment.
Toyota Avanza 2019 Philippines:​ Interior
The interior space of the Toyota Avanza 2019 is quite spacious with a long wheelbase up to 2,655mm, so the distance between the seats' rows is also extremely comfortable. Besides, the car also has a larger space at the ceiling, so it is very suitable for customers with a height of 1m75 or more.
However, the interior does not bring any luxury feelings because most of it uses hard plastic. The steering wheel is not better than the previous version- not covered by leather. Last but not least, most equipment is adjusted manually, then it can annoy you.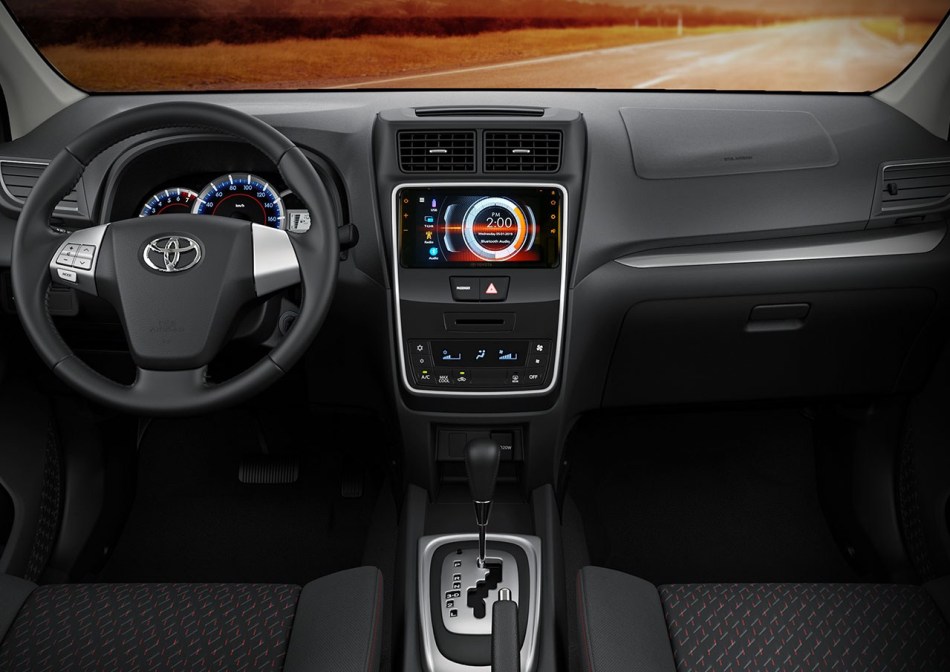 As a cheap MPV, the car's equipment list is considered quite limited but convenient enough. The most special appliances are a 7-inch screen, DVD player, USB connection, Bluetooth, AUX, and a 4-speaker sound system.
Air conditioning is just manual, in which the rear-seat spoiler is a big advantage - especially in our country. Compared to the other rivals, the Avanza somewhat lost when only equipped with three rear wind doors. Besides, an electric power steering wheel with volume control keys and a monochrome screen supporting the analog instrument cluster is also worth it.
It seems that those who like technology and amenities are not too enjoyable with this car. The equipment, as well as the support in it, is minimal. The purpose is to maximize cost savings. By focusing on expanding the cabin, the customers who want to have a relatively spacious space for family traveling may be going to like it.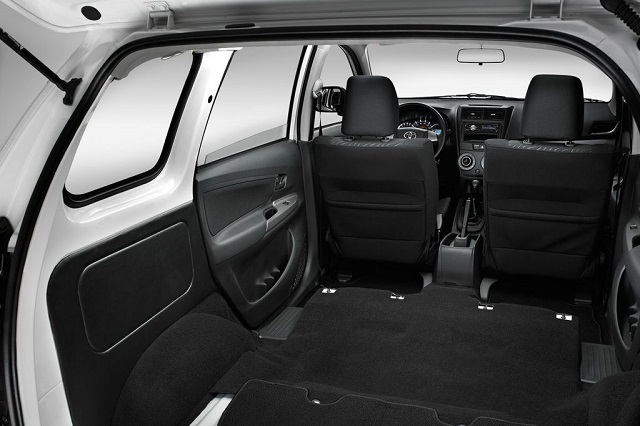 >>> Related reviews:
Toyota Avanza 2019 Philippines: Engine
In terms of performance, Toyota equips the 2019 Avanza with two engine variants:
1.5L Dual VVT-i engine can deliver 102 hp and 136 Nm of maximum torque. Power is transmitted to the wheels through a 4-speed automatic transmission.
1.3L Dual VVT-i engine can bring a total of 95 hp and maximum torque of 121 Nm. Power is transmitted to the wheels via a 5-speed manual transmission.
These are the types of engines that provide high efficiency and environmental friendliness, and the vehicle's fuel consumption is quite low.
Besides, the car equips with an electric power system that brings a gentle feeling of steering and a turning radius of only 4.7 m to help this MPV model flexibly move in crowded areas. This model also owns a ground clearance of up to 200 mm to move more conveniently on any terrain conditions.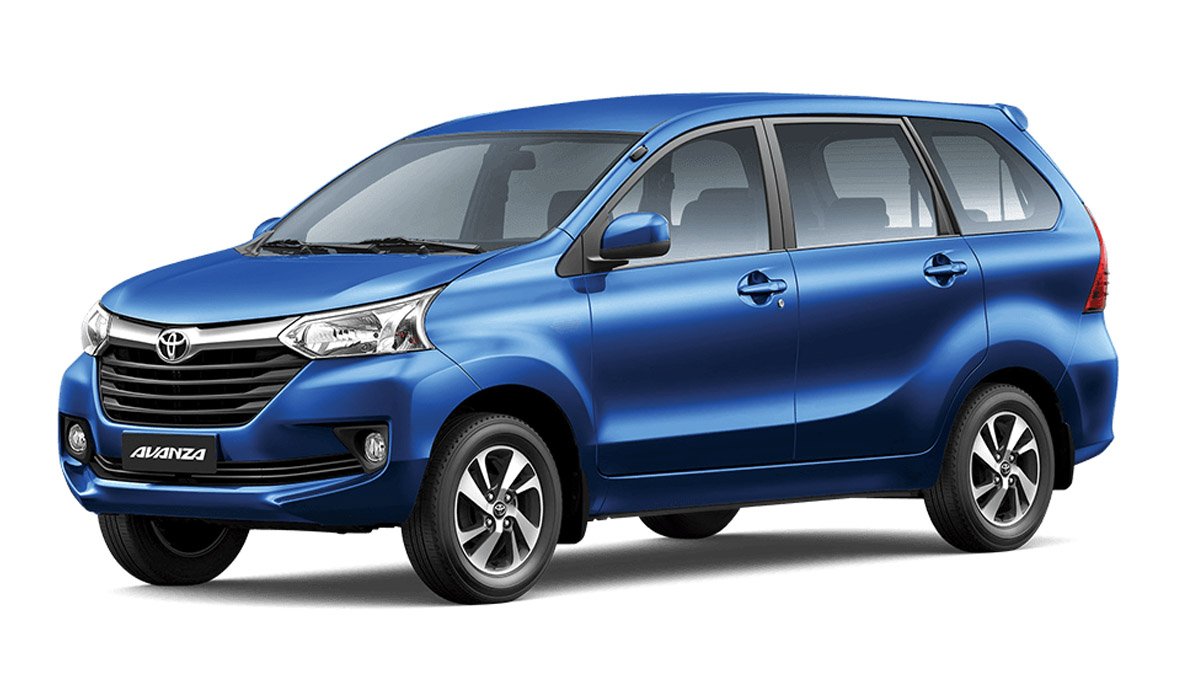 In the highest version-the Toyota Avanza 1.5 AT equips with a front suspension that helps the car operate extremely smoothly and grip the road surface better. Thus, it creates a sense of relaxation and safety for passengers in the car when traveling downhill or in any steep area.
Safety features of the Toyota Avanza 2019
The car's equipment is at the basic level, such as two front-seat airbags, ABS anti-lock braking system, and electronic brake-force distribution EBD, GOA bearing frame, the disc brake system on the front wheel, and drum in the rear. 
Another benefit is the central clock system. It has been designed with a screen to create the most obvious observation and control of the movement speed, then maximize the speed limits on all roads.
Last, Smart Connectivity can easily connect to a phone for hands-free use, ensuring control of the vehicle and answering urgent calls while ensuring safety.
>>> More MPV/SUV reviews by car experts!
Toyota Avanza 2019: Price in the Philippines
You can take a glance at the price tags of the 2019 Avaza's variants below:
2019 Toyota Avanza 1.5 G M/T: ₱969,000
2019 Toyota Avanza 1.3 J M/T: ₱743,000
2019 Toyota Avanza 1.3 E A/T: ₱919,000
2019 Toyota Avanza 1.5 G A/T: ₱1,012,000
2019 Toyota Avanza 1.5 Veloz A/T: ₱1,077,000
Our verdict
The Toyota Avanza 2019 with many seats and basic utilities is an ideal choice to travel in the inner city at a moderate price. In addition to that, the high durability, economical use, and high resale value are other pluses so that customers decide to pay for a Toyota - the brand has built a very solid position in the transport industry.
>>> Visit Philcarreview.com for more car reviews, comparison and buying tips in the PH!