If you are browsing for a detailed Toyota 86 review, check out our article right now, as we will provide everything you need about this car!
Hey there Toyota lovers! We all know you are excited about the new Toyota 86, which has recently been added to the Philippines market! We are the same, being hopeful about this cool car!
However, don't rush getting this vehicle right away to your garage without understanding it fully. Today, our article is a detailed, insightful Toyota 86 review, which will help you get to know this crossover! Let's get right to it!
Toyota 86 Review
And now, let's figure out all you have to know about this coupe through this car review!
Exterior
Impress drivers from the first sight is the big opening of the Toyota 86 2022, where modern headlights, LED turn signals, and DRLs are evenly spread to create a sporty appearance for the car yet light up the path when the car travels. 
Unlike any other coupe you have seen in the past, this coupe is low to the ground and is prone to pouncing. We see a long hood as the cabin is pushed far away to the car's back, which creates a sport-vibe style.

Other than turn signals, the rear tail lights of Toyota 86 also work with LED clusters, and fog lamps and reverse light can be found at the rear diffuser's bottom. These design characteristics have shown innovation compared to 2012, and drivers acknowledge the facelift the most. 
Interior
Since the Toyota 86 is a 4-seater, we get two seats at the front and two seats at the back. 
Stepping into the cabin of the Toyota 86 interior, occupants are welcomed with a modern red-black color scheme, which creates a straightforward, futuristic vibe. As for the low-ground exterior, all seaters will have the feeling of sitting in a sports-race car in this coupe.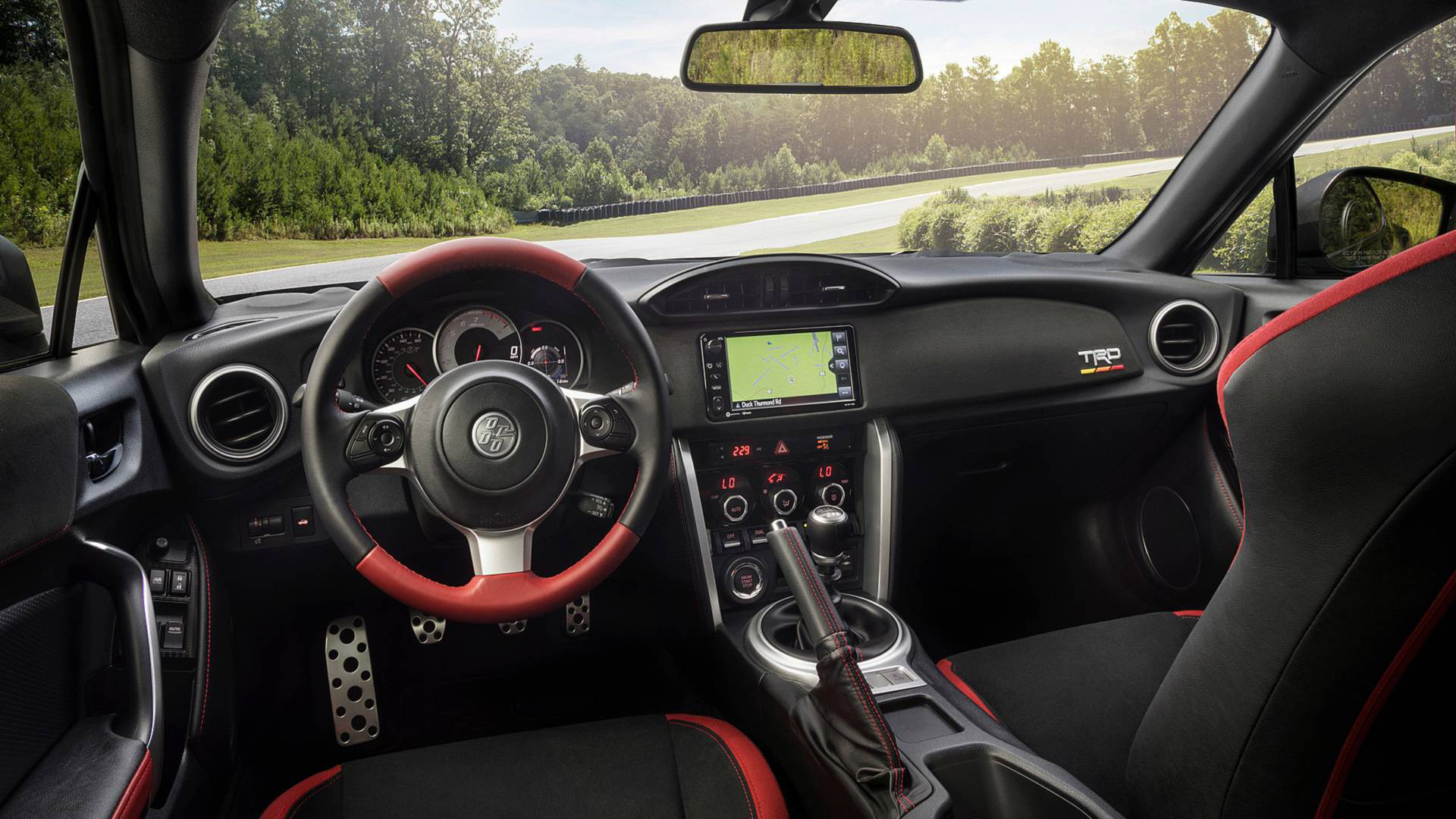 The infotainment section can hold a 2-DINs unit next to the push start button. A gauge cluster consists of an LCD screen with analog gauges, which can display a calendar, fuel status, and power delivery chart. 
Safety
You don't have to worry about safety while sitting and driving. This phenomenal coupe. 
Every driver and passenger is guaranteed to travel safely and sound thanks to a responsive 7-air-bag system located in the front seats, curtain, side, and knees. The standard ISOFIX anchors and seat belts are equivalent for all four occupants.
Technology
Toyota 86's driver can take advantage of the latest technology features through a 7-inch infotainment system that features wireless connections, such as AUX, USB, and WiFi connections. 
The car also offers features that help drive easier and more conveniently, including hill start-assist, keyless entry, cruise control, etc. And on top of all, all passengers can feel comfy with the high-advanced auto climate control system.
Engine
A fact about Toyota 86 that you may not have known is that the current 86 model is constructed based on a Subaru Impreza platform, which allows both cars to share a few similarities in exterior and interior. 
The MacPherson struts are responsible for the front, while the rear-located double wishbones handle two pairs of 17-inch-wheels. Although this coupe looks simple, it is run by a front-engined rear-wheel-drive to achieve a balanced chassis. It helps achieve the Toyota 86 top speed of 140 mph!
Its main power source comes from the 2.0L D-4S engine with two fuel injections, where one handles pouring fuel into the combustion chamber while the other acts as port injection. 
The Toyota 86 engine can produce up to 198 hp with 206 Nm of torque, paired with a 6-speed manual or automatic transmission.
Performance
Driving the Toyota 86 can only be described by one word: enjoyment. With a low-ground exterior resulting in a low-gravity body, drivers can ride this coupe with ease as they can feel the burn hitting the road and the relaxation when driving for a long time. 
Passengers must be prepared, as the car can get close to the streets! Expect twisty turns and windy rides on Philippines highways, shall we?
Toyota 86 Pros And Cons
Let's have a look back at Toyota 86 Pros and Cons!
Pros
Stunning driving dynamics

Beautiful appearance

More practical to use compared to its competitors

More engaging drives

An affordable sports car
Cons
The interior might felt too cramped for the two back-seaters

Malfunction engine sometimes

The first few rides can be stiff

Outdated infotainment system
Competitors In The Same Price Range
We understand that Toyota 86's cost might be higher than what you intend to buy! We will introduce a few cheaper alternatives if you have decided to leave Toyota 86 on the side. The options are Mazda MX-5 Miata, Honda S2000, Porsche Cayman, Nissan 370Z, and Subaru BRZ.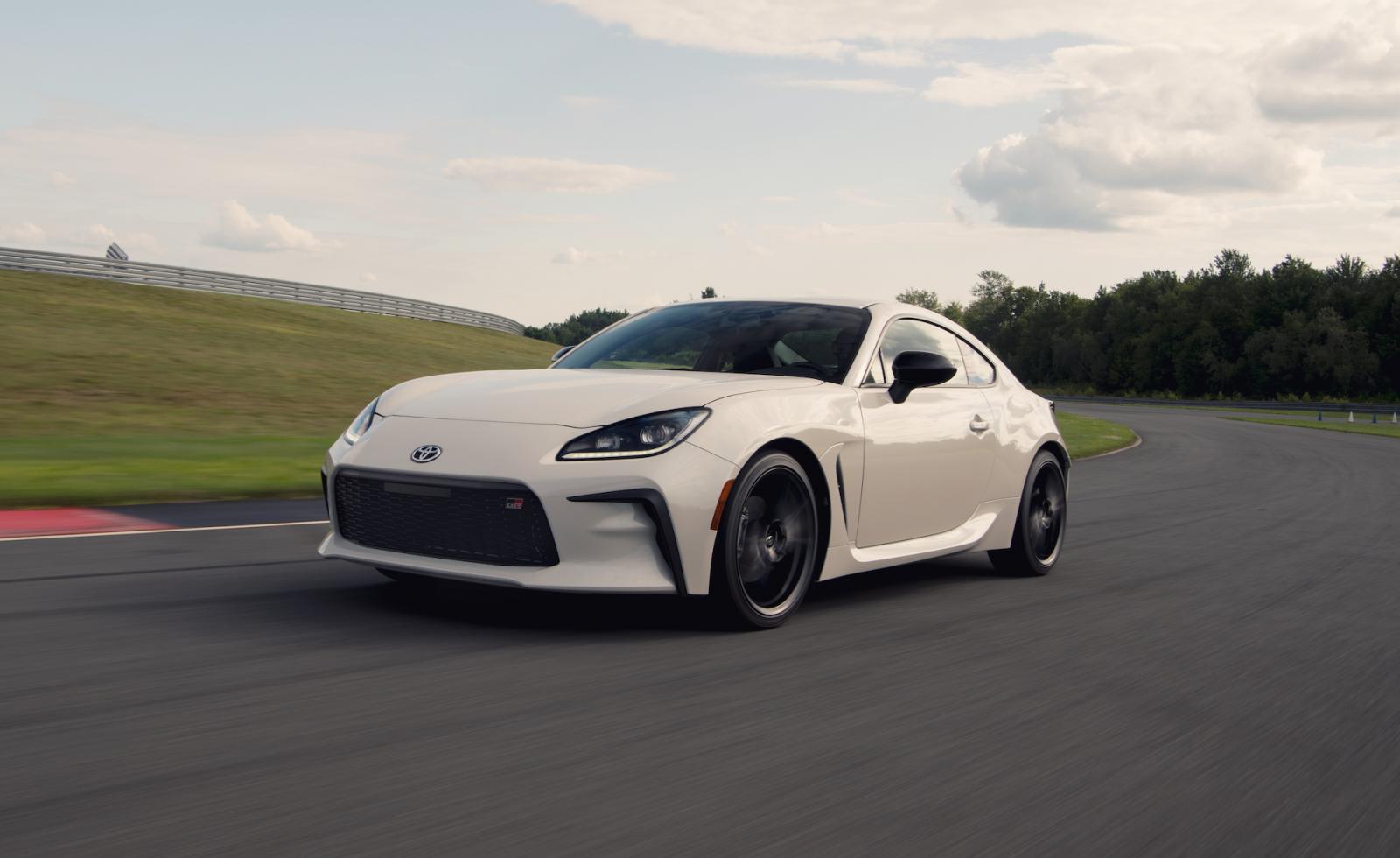 Although these substitutions are much more affordable than Toyota 86, no one can deny that our wanted car has so many advantages worth the price and can outweigh the negative points. 
If you truly want to spend a fortune on a worth-the-price car, sticking with Toyota 86 is recommended!
Conclusion
And that's all we can cover about the Toyota 86 review. This new car breed has gained a reputation day by day, and it is not a surprise compared to what edges it can bring to each driver in the Philippines. 
We hope you will make the best choice in driving! Thank you for reading this article on Philcarreview.com, and good luck driving the Toyota 86!