Kia Sorento 2018 is considered one of the most beautiful mid-size SUVs in the segment. It combines all the features of a crossover-SUV model without focusing too much on a certain feature.
1. Kia Sorento 2018 Philippines: Introduction
Over 2 years since 2016 with many innovations in both design and technology, Kia Sorento 2018 has brought a lot of surprises to the user. In addition to the overall beautiful and modern design, the Sorento also features a durable engine and, above all, impressive safety systems, making this model increasingly popular in the Philippines.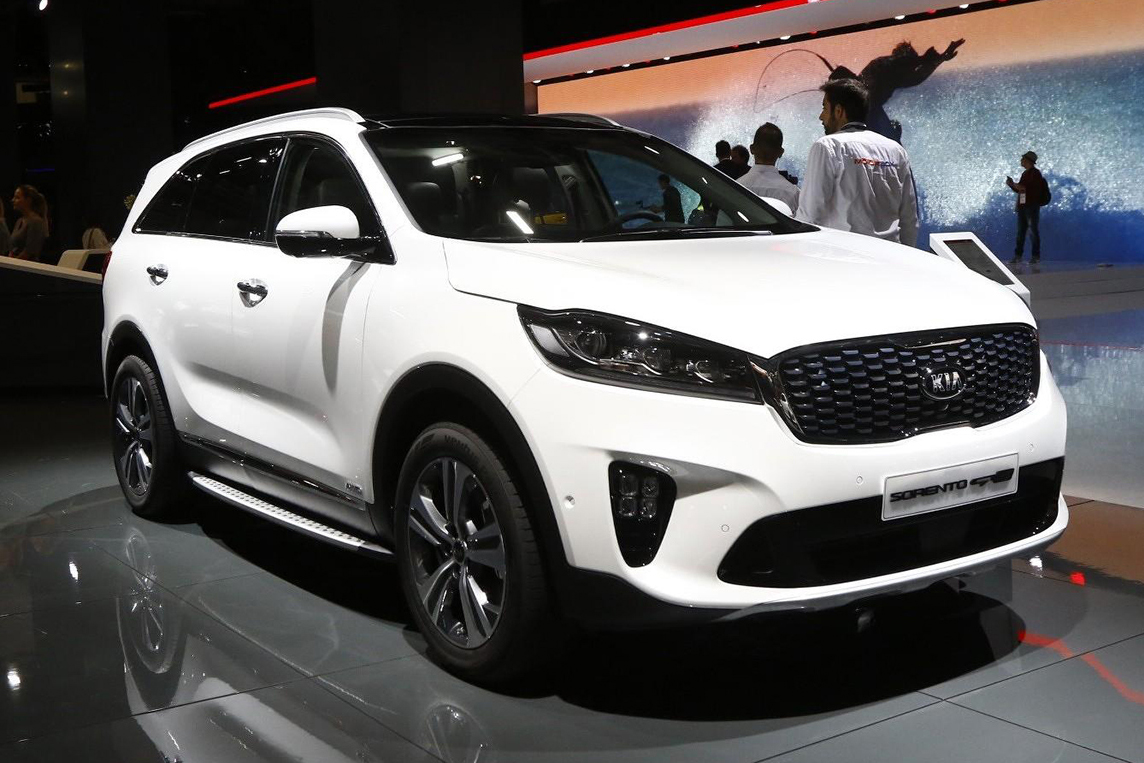 2. Why should people buy the Kia Sorento 2018?
The strength of Sorento 2018 cannot be ignored:
Young, sporty exterior
Spacious interior compartment with quality materials
Integrating many modern assistive technologies
Above-average fuel economy with four-cylinder engines
Quiet, comfortable ride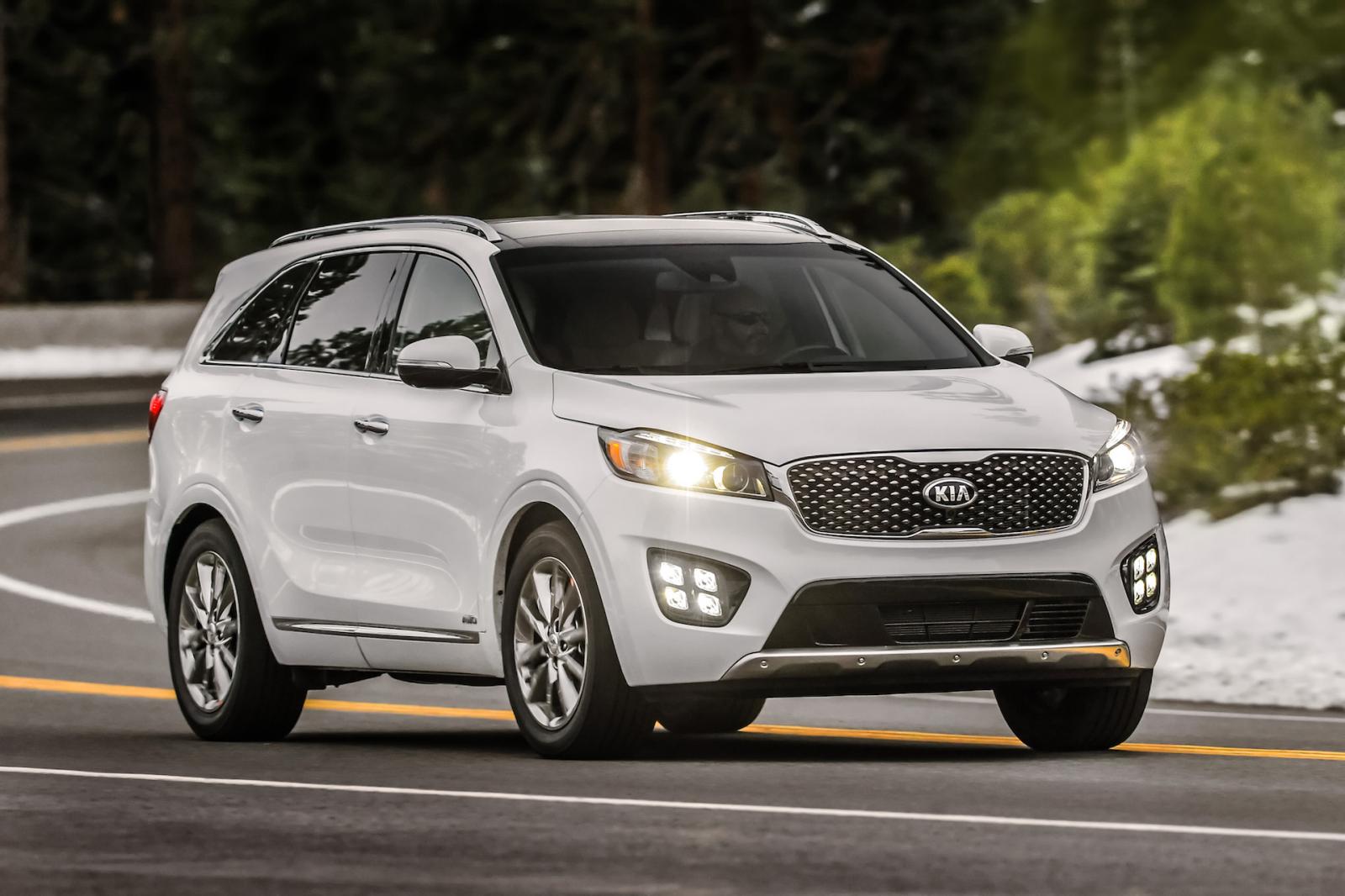 3. Kia Sorento 2018 Philippines: Price & Variants available
Kia Sorento 2018 Price in the Philippines

|  Model | SRP |
| --- | --- |
| 2018 Kia Sorento 2.2 EX | ₱1,895,000 |
4. What's missing from the features?
As is, this is a good option; but there are some add-ons that could make it better. Besides the outstanding advantages, the Kia Sorento 2018 also has a few small cons as follows:
Cramped third row
Subpar cargo space for the class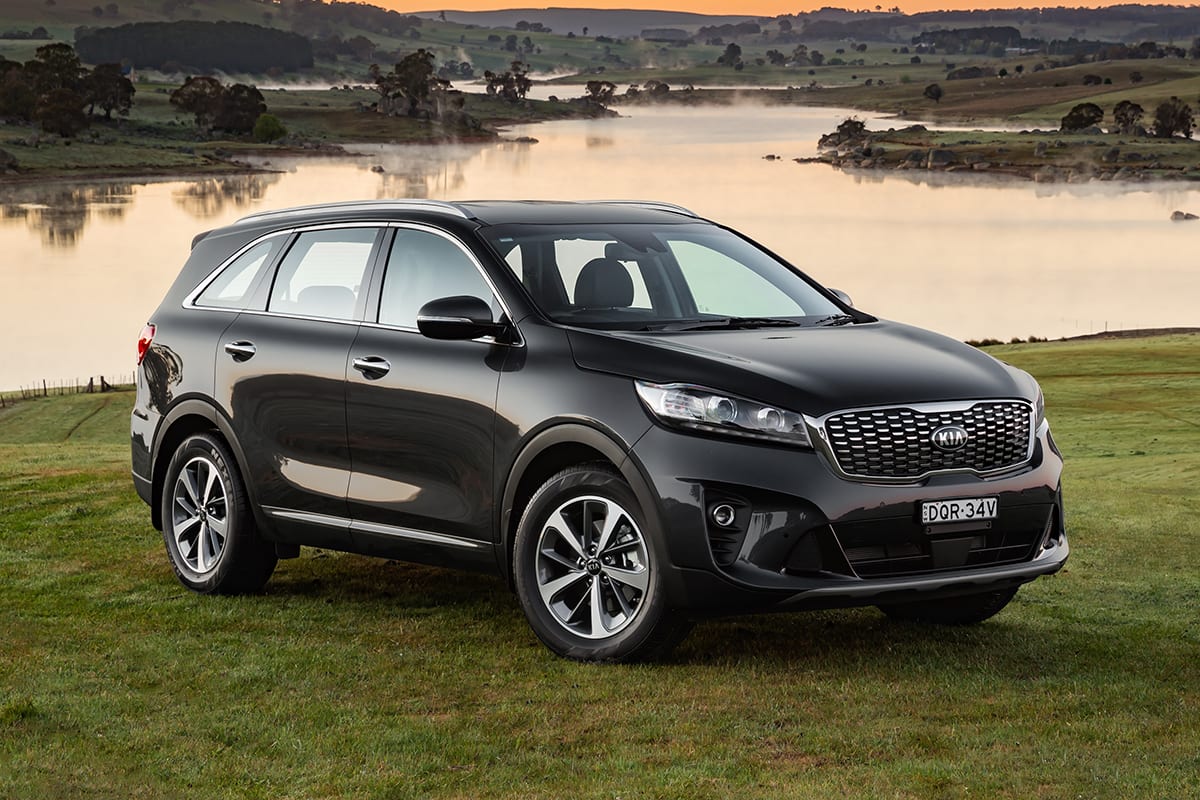 5. Kia Sorento 2018 Philippines: Highlights
Dimensions
2018 Kia Sorento is favored by its strong and strong appearance. The modern equipment of the exterior such as headlights, wheel shape also contributes to the modernity and sportiness of this model.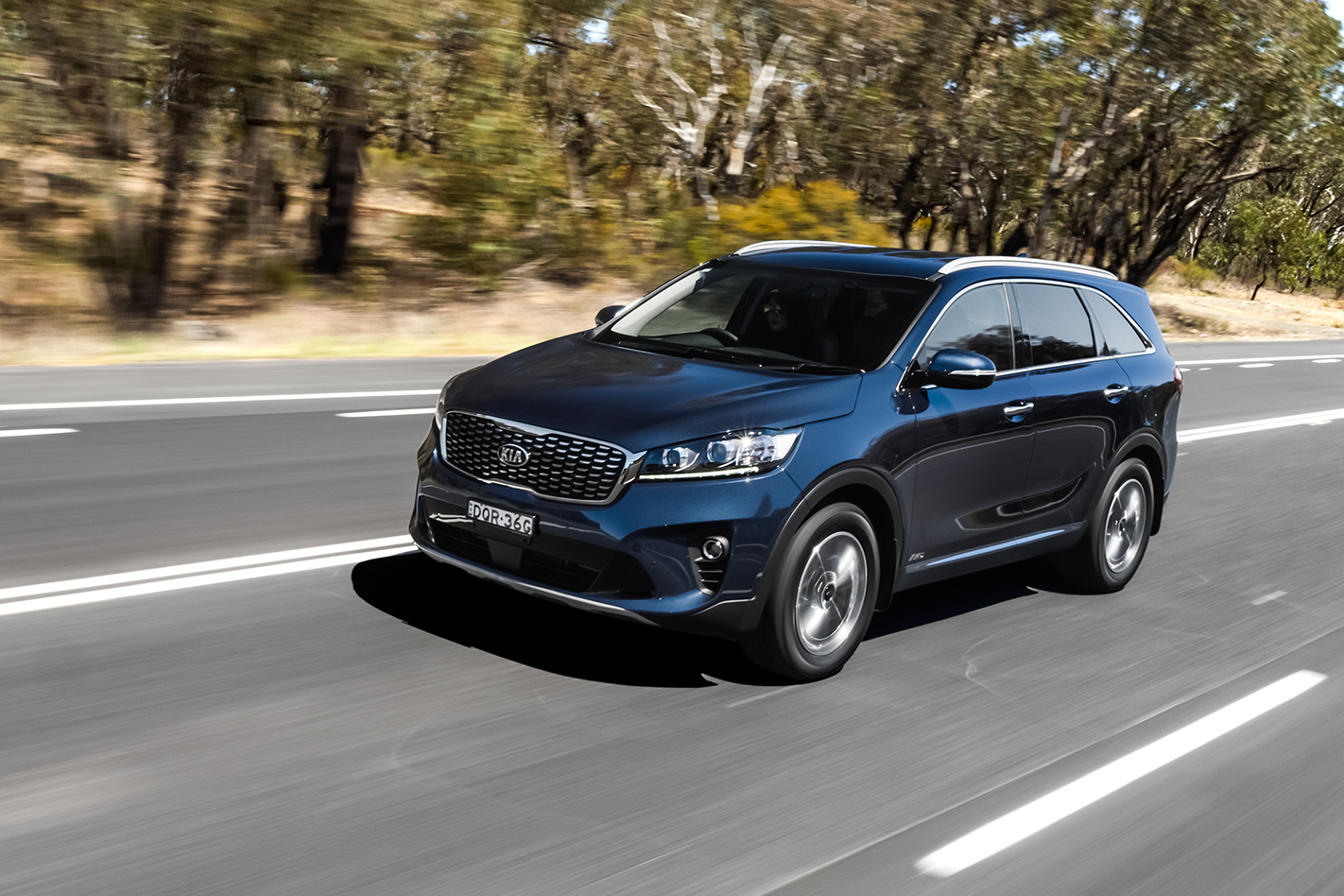 Kia Sorento 2018​ Philippines: Dimensions

| | |
| --- | --- |
| Wheelbase | 109.4 in |
| Length | 187.4 in |
| Width | 74.4 in |
| Height | 66.3 in |
| Ground clearance | 7.3 in |
| Curb weight | 3704 lbs |
Performance
2018 Kia Sorento car gives users a variety of engine choices according to different versions. The Kia Sorento L version uses a 2.4-liter I4 engine that produces 185 horsepower and uses 241 Nm of torque. Comes with this engine type are the front-drive system with 8-speed automatic transmission.
The 4-cylinder turbocharged engine is rated higher by experts for maximum power of 240 horsepower and maximum torque of 353 Nm at 1,450 rpm. This engine works well when equipped with a standard 6-speed automatic transmission. Besides the V6 engine produces 290 horsepower and the maximum torque of 342 Nm makes it feel more powerful, but the maximum torque is reached later.
Kia Sorento 2018​ Philippines: Engine & Performance

| | |
| --- | --- |
| Displacement | 2.2L |
| Horsepower | 197 hp |
| Torque | 436 Nm |
| Transmission | Automatic |
| Drive train | Front-Wheel Drive - FWD |
| Towing Capacity | 2,000 - 3,500 pounds |
| Fuel | Gasoline |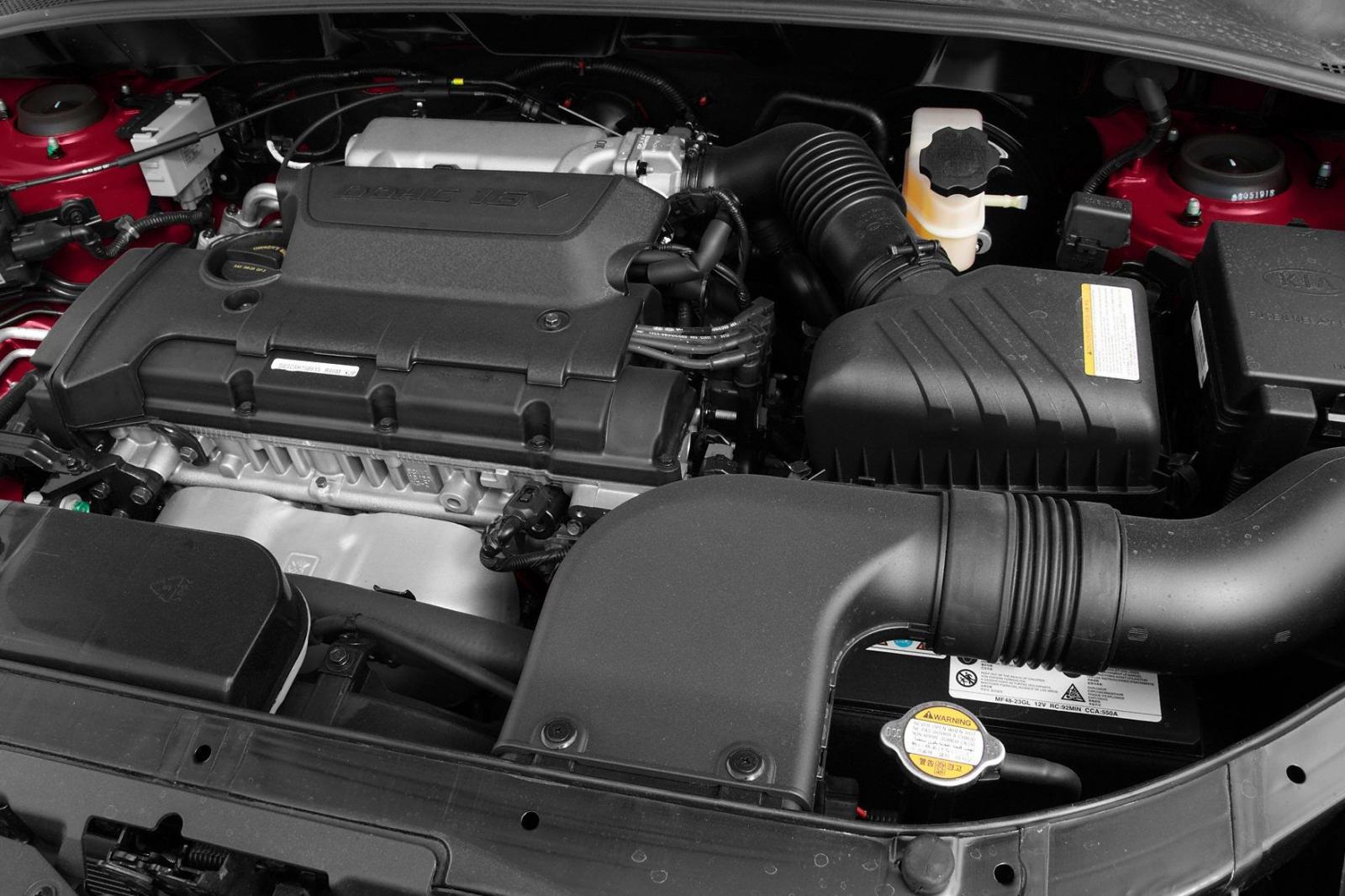 Depending on the type of terrain, the car gives the user a choice of driving modes such as Sport, Comfort, and Eco to help adjust the power steering and the speed of the transmission.
Kia Sorento 2018 has a good fuel economy thanks to its efficient 4-cylinder and 6-cylinder engines. In addition, Sorento uses I4 type engine and front drive system that is rated by experts as capable of saving fuel only 9.8 liters / 100km when traveling on combined roads.
Safety features
2018 Kia Sorento is considered to be a safe crossover and is the best choice for families. Compared to the old-generation Kia Sorento, the 2018 Sorento does not have many changes in the safety system. All versions have rearview cameras and a variety of modern safety equipment such as adaptive cruise control; warn before a collision; emergency braking mode; screen for blind spots, etc.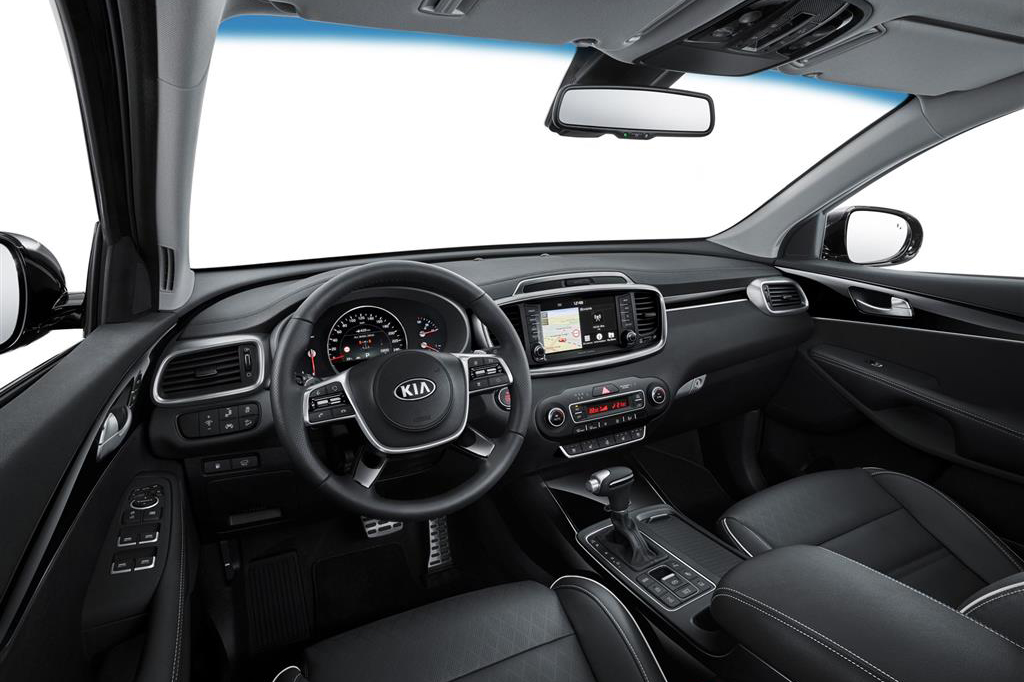 Kia Sorento 2018: Safety Features
Comfort features
The interior of the 2018 Kia Sorento is sleek and neatly arranged, which is the missing element in the old version. Leather material is the most preferred in the car cabin. The control buttons are designed quite skillfully and subtly. Overall, the biggest plus point of the Sorento 2018 is the large and easy-to-use screen. All operations on it are very quick, plus colors and graphics help the driver to access information quickly and accurately.
Kia Sorento has a sleek and attractive interior.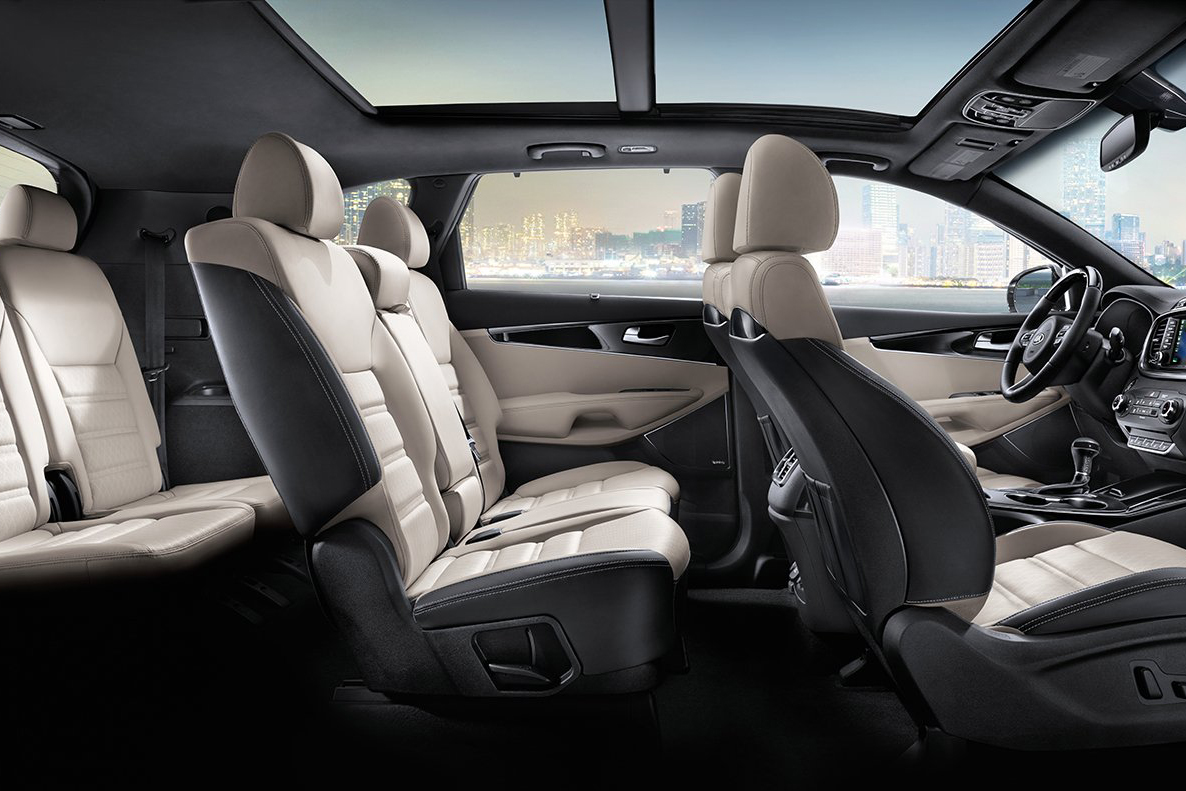 The biggest minus point inside the Sorento 2018 interior is that the second-row design is not spacious and does not come with seat cushions.
Kia Sorento 2018: Comfort Features
Automatic Dual Zone
Auto-Off Headlights
Cruise Control
Steering wheel controls
Bluetooth

Power Door Locks

Back-Up Camera

Vehicle Anti-Theft System
Keyless Entry
Interior Cargo Shade (Optional)
2018 Kia 7-seater is equipped with many basic features such as AM / FM / XM / CD audio system, Bluetooth connectivity and audio.
Exterior
Reviewing the Kia Sorento 2018, experts do not hesitate to comment that it is the vehicle with the best design in the mid-sized SUV segment. The 2018 version has been meticulously cared for by the car manufacturer. The grille at the front of the car is designed to protrude a bit, with chrome-plated details that are both delicate and attractive.
Kia Sorento 2018: Exterior

| | |
| --- | --- |
| Headlights | Halogen |
| Headlights Control | Dusk Sensor |
| Fog lights | Front/rear |
| Auto wiper | Yes |
| Running Boards  | Optional |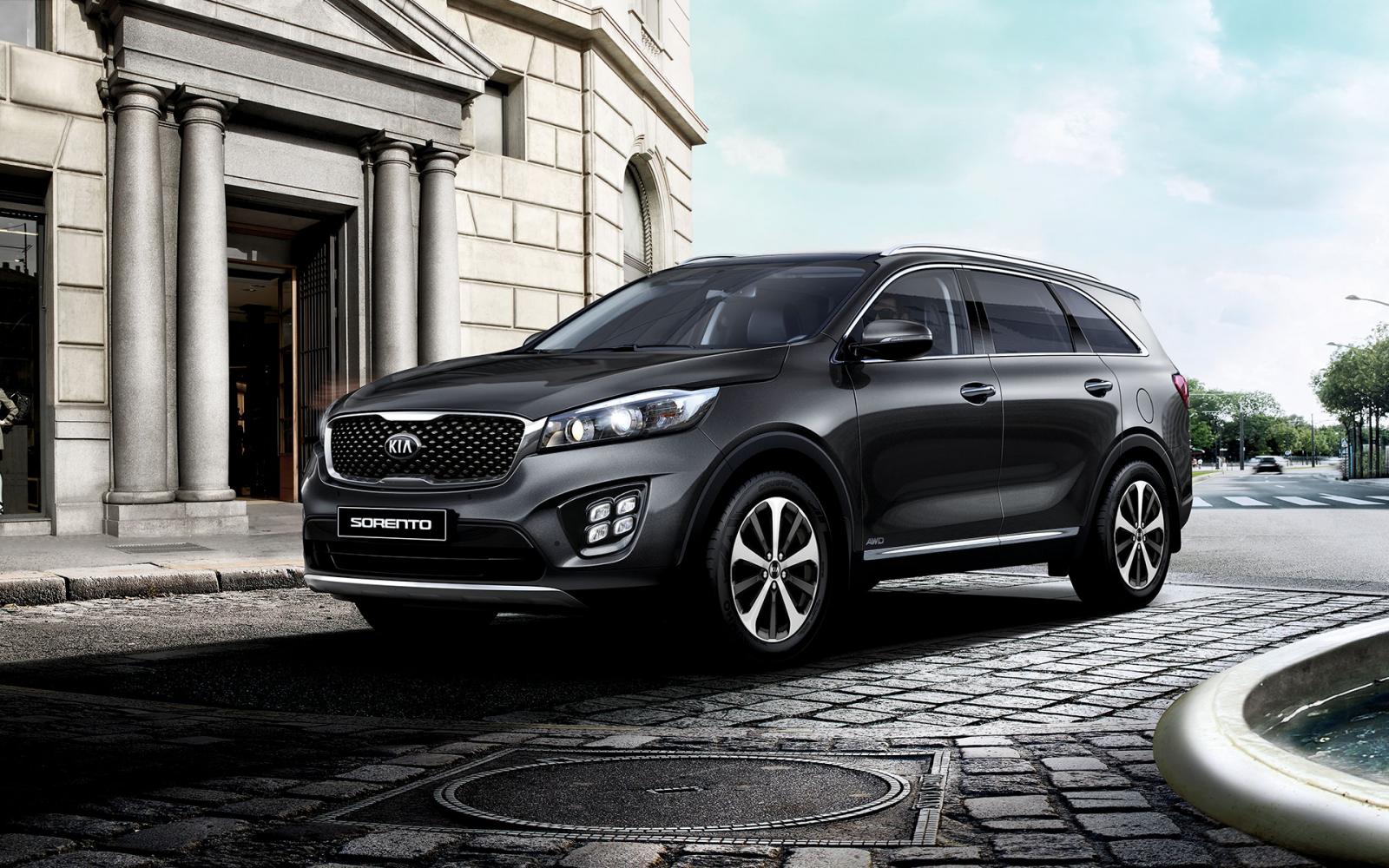 The 2018 Kia Sorento has the best design in the segment.
The rear of the 2018 version is designed not much different from the old Kia Sorento 2016 - 2017. However, consumers are very satisfied with the smart rear trunk of the Sorento 2018. The rear trunk has the function to automatically open when the user comes near and has a smart key (key fob).
6. Final recommendations: A good choice for money
With an attractive price, nice design and modern equipment, Kia Sorento 2018 is a more elegant option for those who are not satisfied with the 7-seater car models quite pitiful in the same segment as Toyota Fortuner, Ford Everest or Nissan X-Trail.