KIA Picanto 2016 is always the first choice in the segment if customers have about PHP 525,000
KIA Picanto 2016: Introduction
The Kia Picanto is a city car manufactured by the South Korean brand Kia Motors since 2004. Kia Picanto (as known as Kia Morning in some markets) was chosen by a lot of people in the small car segment.
The hatchback of the Korean automaker is inherently familiar on the street with its small size and flexible turning ability, along with upgrades in both exterior and interior. This model in the Philippines have these variants: 1.0 EX, 1.2 EX, 1.0 LX and 1.0 MX.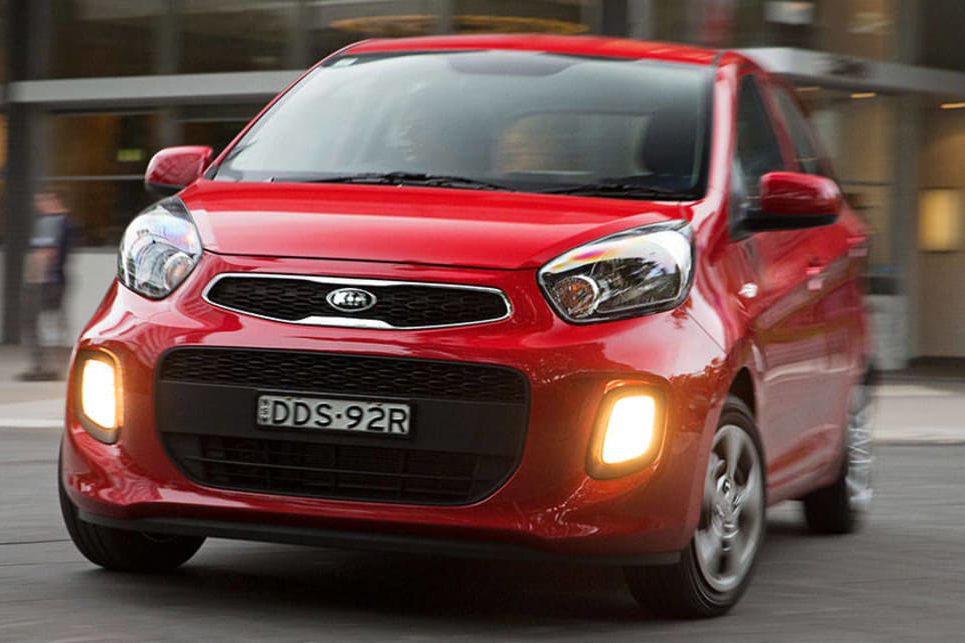 2016 KIA Picanto Exterior: Car experts are very impressed
Compared to its predecessor, the 2016 Picanto model has a design change in the front fog lamps and the rear reflective lamp combination with two air intakes to help the car look more stylish and healthier. In addition, Kia has not changed anything in the projector Halogen headlights, LED daytime running lamps or the typical tiger-shaped grille.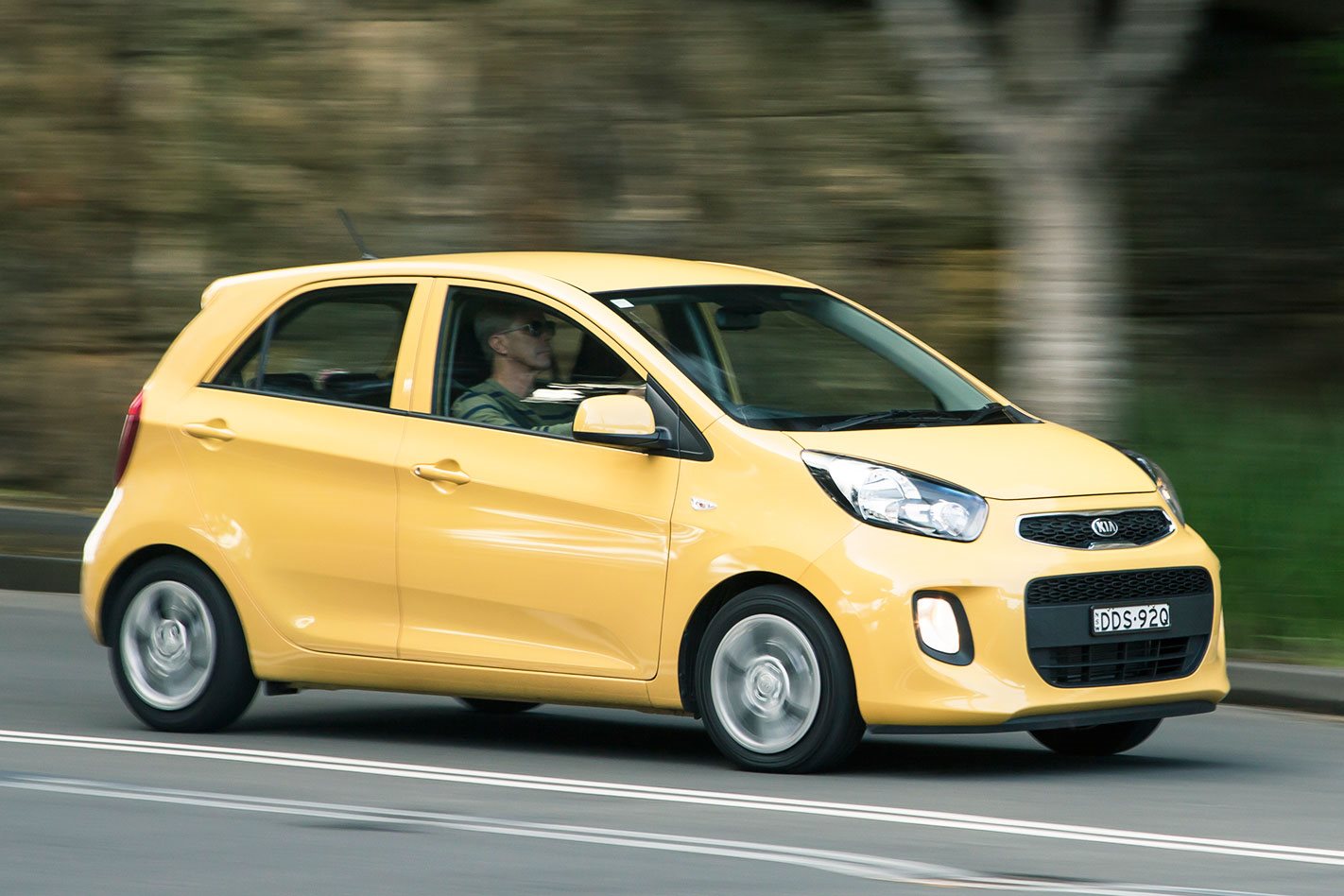 This is a well-designed car that looks both sturdy and attractive
The door handle is chrome plated by the manufacturer, making the car more elegant. Not inferior to expensive cars, Picanto 2016's rearview mirror also has integrated LED turn strip lights that are very convenient. The front lights are covered with black plastic in all colors to make the car sportier.
The body of KIA Picanto 2016 is 3,595 x 1,595 x 1,490 mm with a wheelbase of 2,385 mm. Picanto rims are made of 15-inch alloy. The tail of the car is highly appreciated by experts. Sport dual exhaust system and round red sub-tail light clusters are very special details in the design of 2016 Kia Picanto.
2016 KIA Picanto Interior: All necessary facilities
The interior in the most expensive version of Kia Picanto 2016 (1.2 EX) is rated luxurious. The entire seat of the car is leather. The rear seat space is very comfortable, probably due to the largest wheelbase (2,385mm).
The luggage compartment of KIA Morning 2016 has also been significantly expanded due to the foldable rear seats at 60:40. The entire air-conditioning control border is covered with chrome-plated metal to make the interior of the car completely elegant. On the steering wheel of this A-segment car also integrates a series of control buttons such as sound control, radio, DVD. Behind it contains information about gasoline, km, round rewinding machine, etc.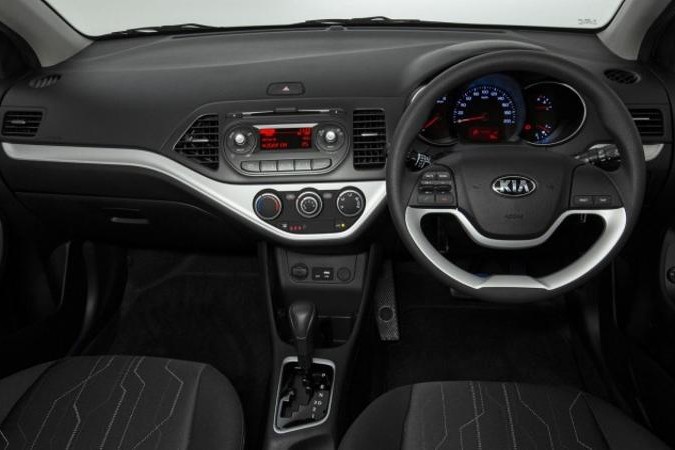 The car interior is quite luxurious and spacious
Engine & Performance of Picanto 2016
2016 KIA Picanto uses Kappa 1.25L 4-cylinder engine with 4-speed automatic gearbox for a maximum power of 86 horsepower at 6,000 rpm, maximum torque of 120 Nm at 4,000 rpm. Equipped with this engine nothing changed from the old version. The maximum turning radius of the 4,900mm vehicle makes turning especially easy. Because of its small size, Picanto's weight is only 1,370kg, so the smooth movement on the street is a big plus.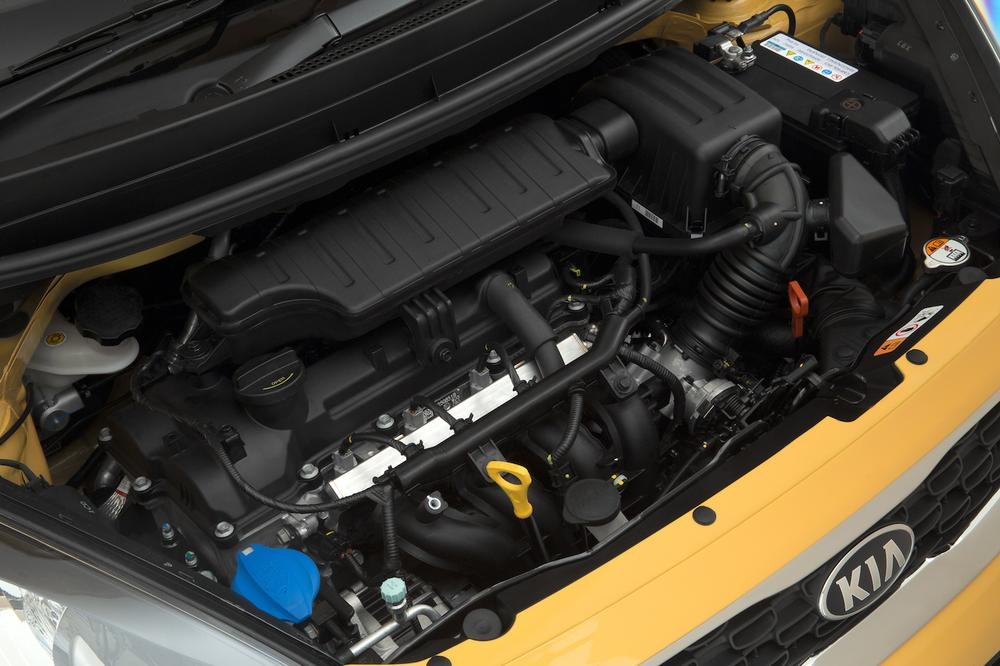 KIA Morning SI 2016 has a small engine, convenient for moving in the city
Safety Review of Picanto 2016 Philippines
Safety equipment such as ABS anti-lock braking system and EBD electronic brake force distribution system helps the driver confidence when going uphill and on slippery roads.
Key Specs and Price of KIA Picanto 2016 in the Philippines
 
2016 KIA Picanto 1.0 EX 

2016 KIA Picanto 1.2 EX 

 

2016 KIA Picanto 1.0 LX

2016 KIA Picanto 1.0 MX

Price 
 575000 PHP
650000 PHP
525000 PHP
615000 PHP
Body Type
 Hatchback
  Hatchback

  Hatchback

 Hatchback

Color
 Light Silver, Red, White, Blue, Pink, Black, Yellow
  Light Silver, Red, White, Blue, Pink, Black, Yellow

  Light Silver, Red, White, Blue, Pink, Black, Yellow

 Light Silver, Red, White, Blue, Pink, Black, Yellow

Engine Type
 In-Line 4
  In-Line 4
  In-Line 4
 In-Line 4
Engine Displacement
 1.0L
 1.2L
  1.0L

 1.0L

Horsepower
 68hp
86hp 
 68hp
68hp
 Torque
 95Nm
 120Nm
  95Nm

 95Nm

 Transmission
 Manual
 Automatic
  Manual
 Manual
 Layout
Front-Wheel Drive - FWD 
 Front-Wheel Drive - FWD

 Front-Wheel Drive - FWD

Front-Wheel Drive - FWD

Exterior Dimensions
3595 x 1595 x 1490
mm
3595 x 1595 x 1490
mm
3595 x 1595 x 1490
mm
3595 x 1595 x 1490
mm
Seating Capacity
5
5
5
5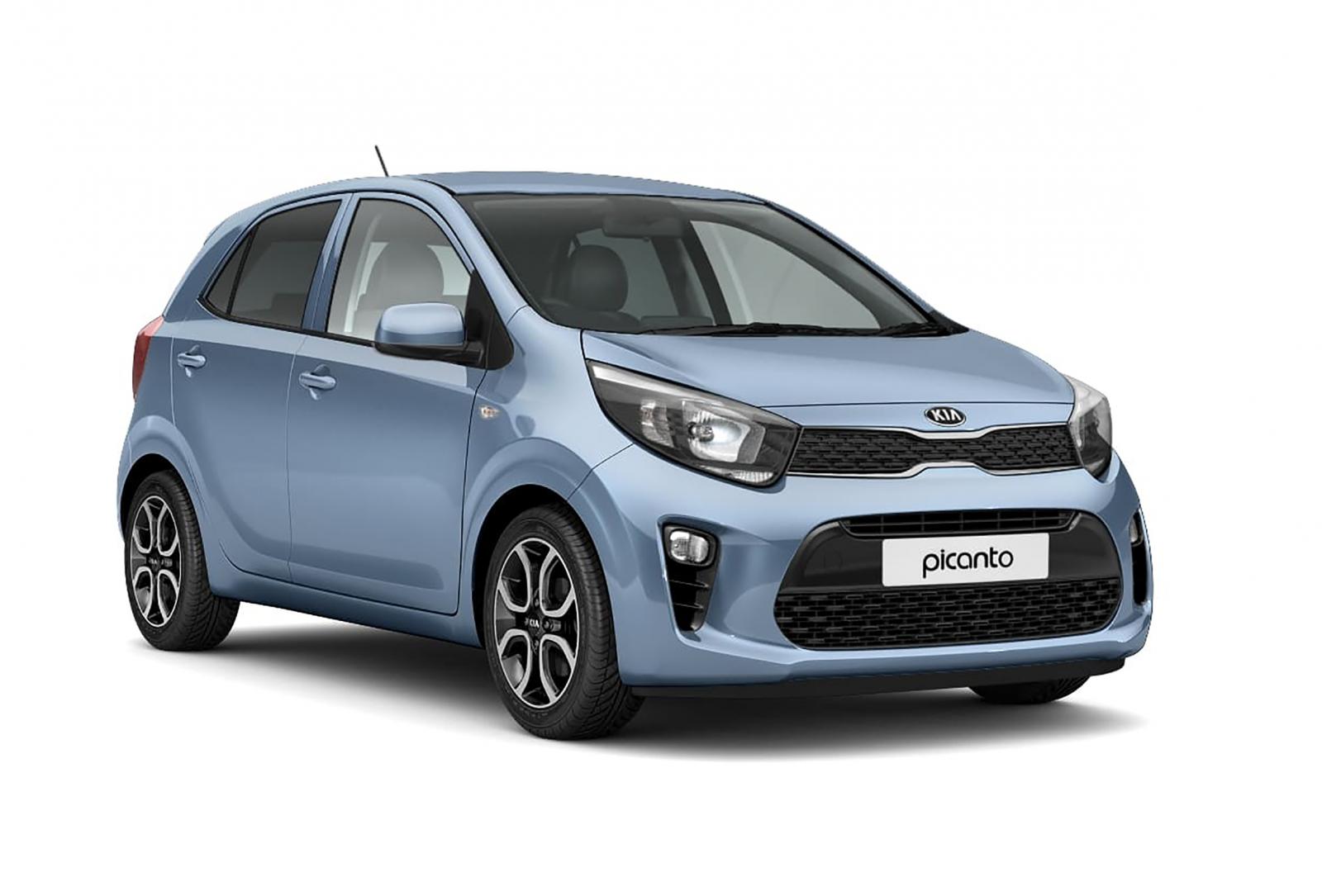 KIA Picanto 2016 Verdict: Final recommendation
In conclusion, you should go for a car like 2016 Kia Picanto if you want to rely upon your car without any hesitation. This car has compact advantages suitable for city drive, spacious interior and fuel economy. However, the body is quite thin and noisy when traveling at high speed, plus not too many amenities inside the car.