The Ford Mustang is a unique model and has always been a pure muscle car and never abandoned. For detailed information, check out this Ford Mustang review.
The Ford Mustang is one of the most iconic cars to come out of Detroit, Michigan. It was first introduced on April 17th, 1964, at the World's Fair in New York City. It has a long history of being used in many Hollywood movies, including Bullitt, Smokey and the Bandit, and the Blues Brothers. 
In 2022, many customers have been expecting breakthrough changes from this product dubbed the American wild horse. And the manufacturer did not let them down. Let's take a look at this amazing car in this Ford Mustang review.
Ford Mustang Review:

Exterior
The Ford Mustang is the most iconic American muscle car. Ford introduced the first generation in 1964, and it was the first pony car, which is a class of automobile that is smaller than a full-sized car but larger than a compact.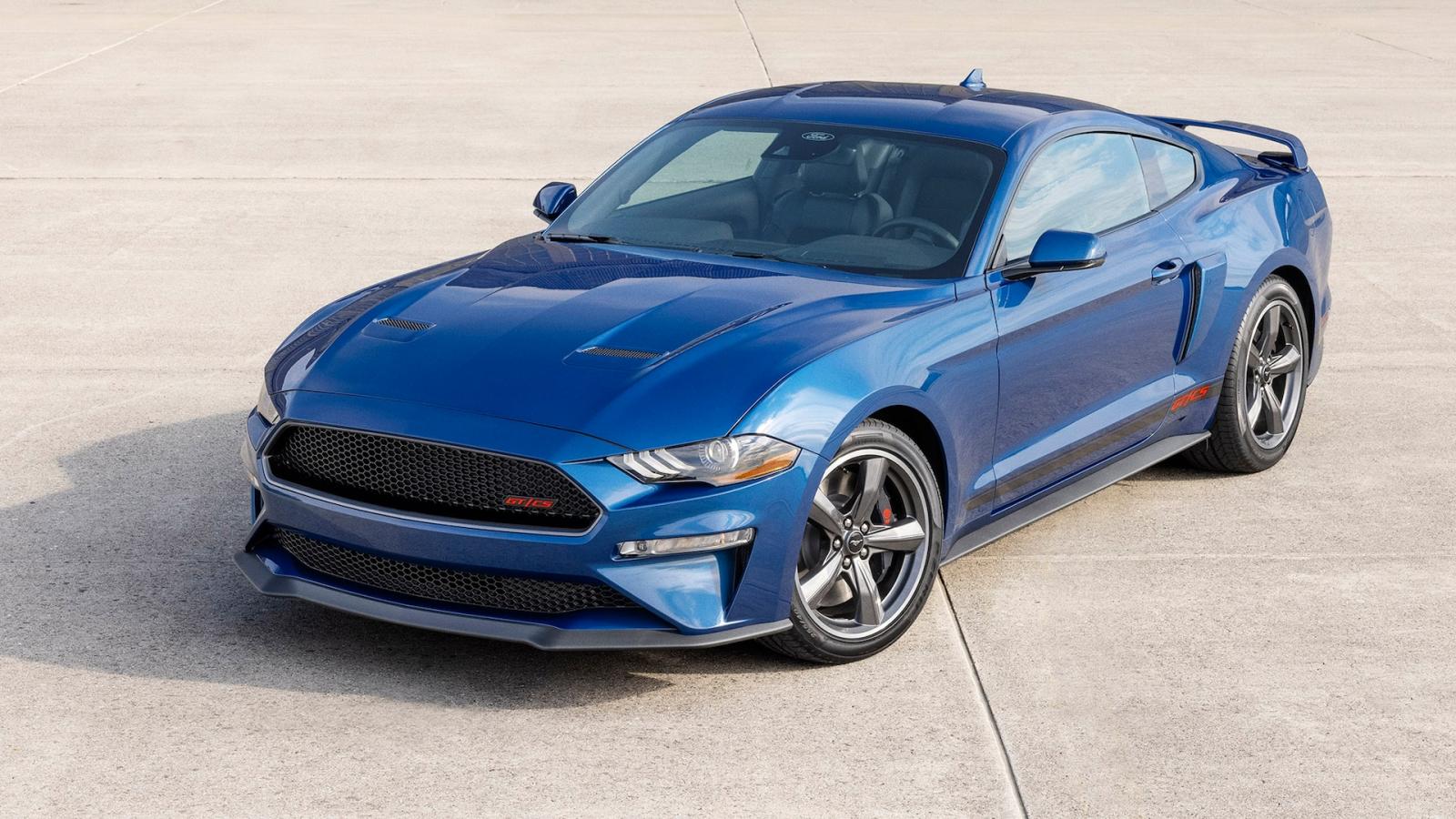 The exterior of the Mustang has changed over the years, but it has always retained its long hood, short deck, and fastback roofline. 
Ford Mustang 2022 has an inspirational design with a sporty edge grille and air vents, a powerful front light cluster full of personality but no less modern with LED technology and automatic wipers for the windshield. The hood is flatter to improve visibility for the driver. 
In addition, the straight line in the body of the previous generation has been curved; the new rear bumper is equipped with a diffuser to help increase aerodynamics.
Each equipment package will be different styles: most Mustangs use 18-19-inch wheels, but EcoBoost Premium and GT Premium are provided with 20-inch wheels that are quite aggressive. This sports car also installs a spoiler at the rear of the car, which adds beauty and aerodynamics to the Mustang.
Ford Mustang Review:

Interior
The Ford Mustang's interior is superbly outfitted, with enough automobile space and the use of higher-quality materials. The automobile boasts a fully new dashboard, a 12-inch digital electronic instrument panel with three driving modes (Normal, Sport, and Track mode), and manual customization Apps for Tracking Technology.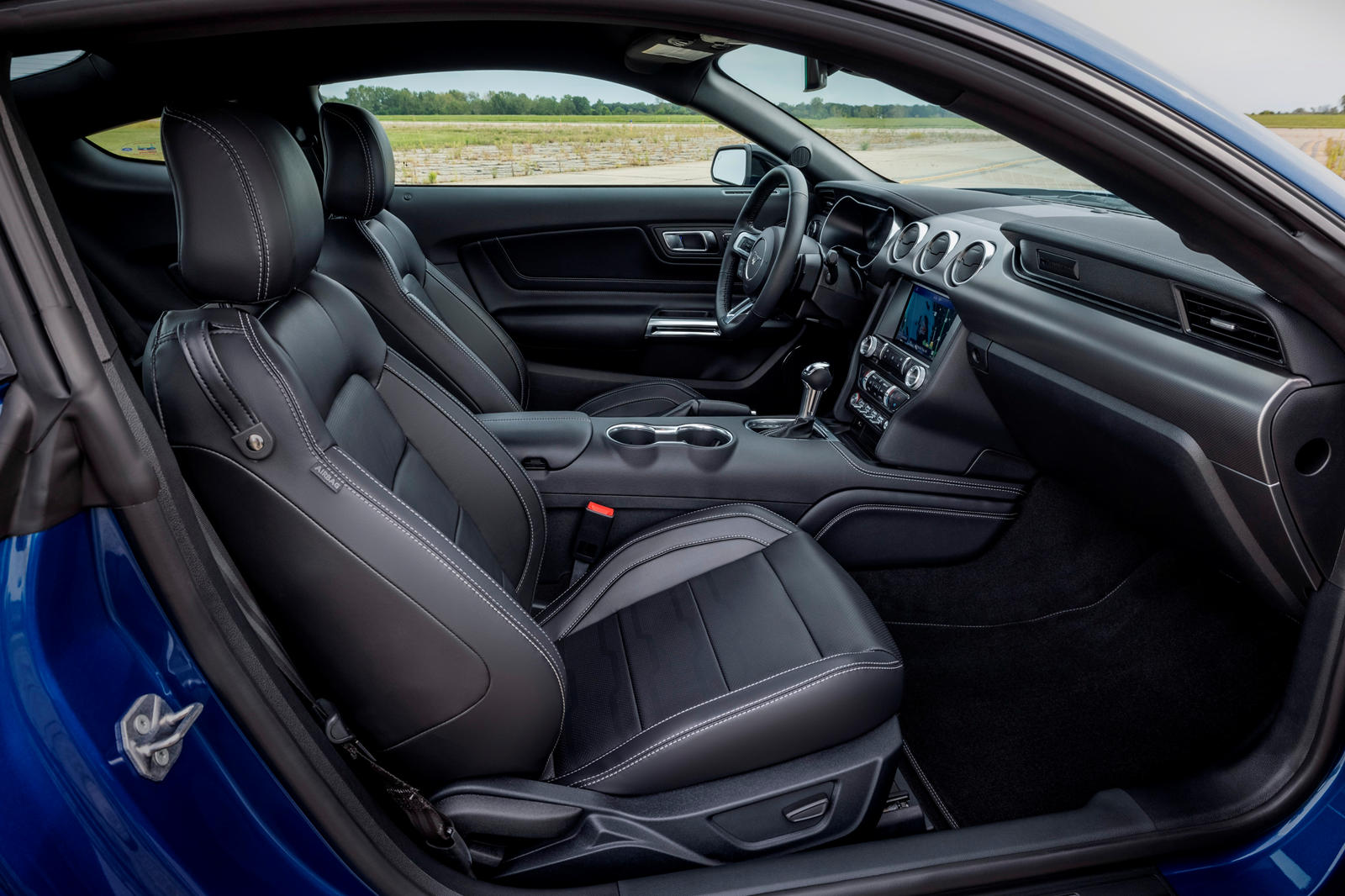 Furthermore, the car has a central screen with an 8-inch display capable of voice commands, a SYNC 3 type entertainment system compatible with Apple CarPlay and Android Auto conveniences, and can listen to radio via SiriusXM satellite the Shaker Pro's sound system with 12 speakers.
The base Ford Mustang has cloth seats and allows 4-way power adjustment. Still, the high-end Premium version has leather seats, has heating or cooling features, and allows electric adjustment to 6 directions very comfortably and modernly.
However, the Mustang is a 4-seater coupe, so its ceiling and rear glass are quite low, which is inconvenient for users. Moreover, the long rear glass door also makes it difficult for users in narrow parking lots. The car has also overcome visibility limitations due to the higher body belt thanks to the rear camera.
Ford Mustang Review:

Technology and Safety Features
The Ford Mustang is classified as equal to the original Ford Mustang in terms of safety equipment, having an overall rating of 5/5 stars from the NHTSA. The IIHS gave the automobile a Good rating in the frontal crash test.
Furthermore, the automobile obtained an Acceptable grade in the frontal collision test at a modest angle. The Ford Mustang gained a Basic extra grade for optional equipment that included the Forward Collision Warning system.
The Mustang is outfitted with active safety features such as:
Vehicles with a safe distance warning feature

Pedestrians with lane departure warnings have been observed.

The pre-collision system enhances the system by incorporating automated emergency braking.
Ford Mustang Review:

Engine and Performance
The Ford Mustang has two powertrain options:
2.3-liter Ecoboost engine: 4 cylinders, 310 horsepower, 472 Nm of torque. This version has an automatic transmission with ten steps; fuel consumption is about 11 kilometers/liter.

5.0-liter V8 engine: V8 cylinder, 460 horsepower capacity, 570 Nm of torque. This version has a 6-speed manual or 10-speed automatic transmission; fuel consumption is about 9 kilometers/liter.
The Ford Mustang is fitted with a fully new 10-speed automatic transmission that accelerates from 0 to 100 km/h in only 5 seconds. The upgraded GT variant takes less than 4 seconds to achieve this speed. 
It also has many performance upgrades such as suspension or shock absorbers and tires, etc., which have made the ability to operate when cornering faster, park the car accurately, and have greater flexibility.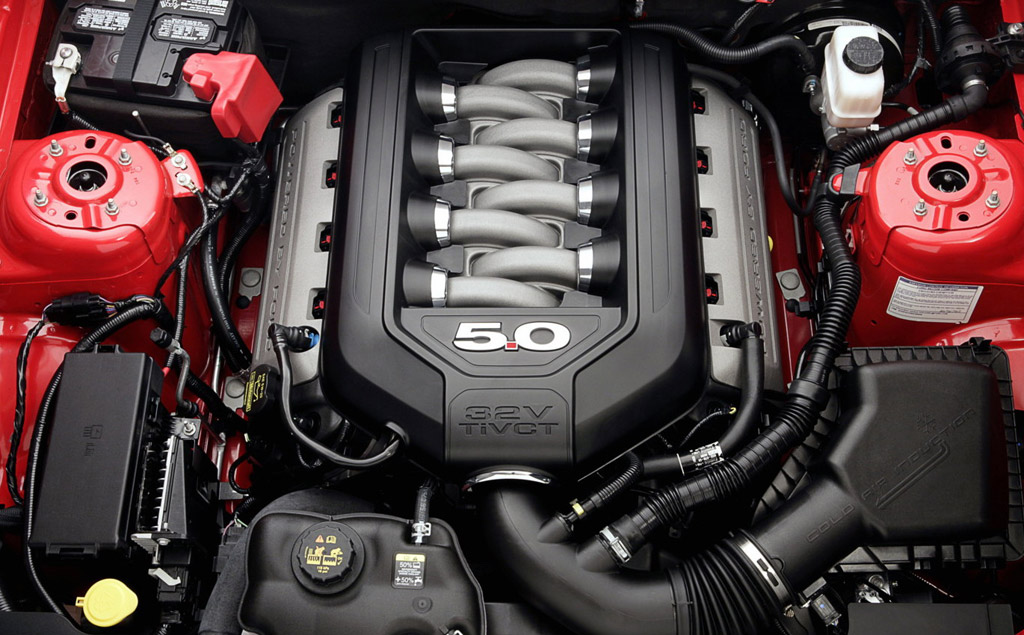 Ford Mustang Prices Philippines
Ford Mustang is a model that is considered to be a luxury car, so the value of this car is not low. Below is the price list for each version of Ford Mustang for your reference. The price will be different for each version:
Ford Mustang Pros and Cons
Pros
Powerful car engine

Optimum fuel economy

Strong, muscular car design.

Equipped with many versions for consumers to choose
Cons
The rear seats of the car are relatively cramped.

The bold design does not match the general taste.
Conclusion
The Ford Mustang is a car that has been in production since 1964. It is the longest-running car model in the US and has been a favorite among car enthusiasts. The Ford Mustang is also one of the most successful models in the Ford Motor Company's history.
In this Ford Mustang review of Philcarreview of the latest model, this automobile offers a 5.0-litre V8 engine and can go from 0-60mph in just 4 seconds! The interior and exterior design of the car is also much improved compared to the old versions, bringing a sense of luxury.
If you need any cars review, then check out our website!