You are going to buy a new car? And Ford Fiesta 2017 is one of your considerations? Let's find all you need to know about this model!
Besides the respect of easy to keep up, Ford Fiesta 2017 becomes popular for many users of its positive reviews on affordability and efficiency. However, there are still some drawbacks, making many people have to consider before buying. You will have all the information needed to make the right decision of whether or not this car is for you in this article.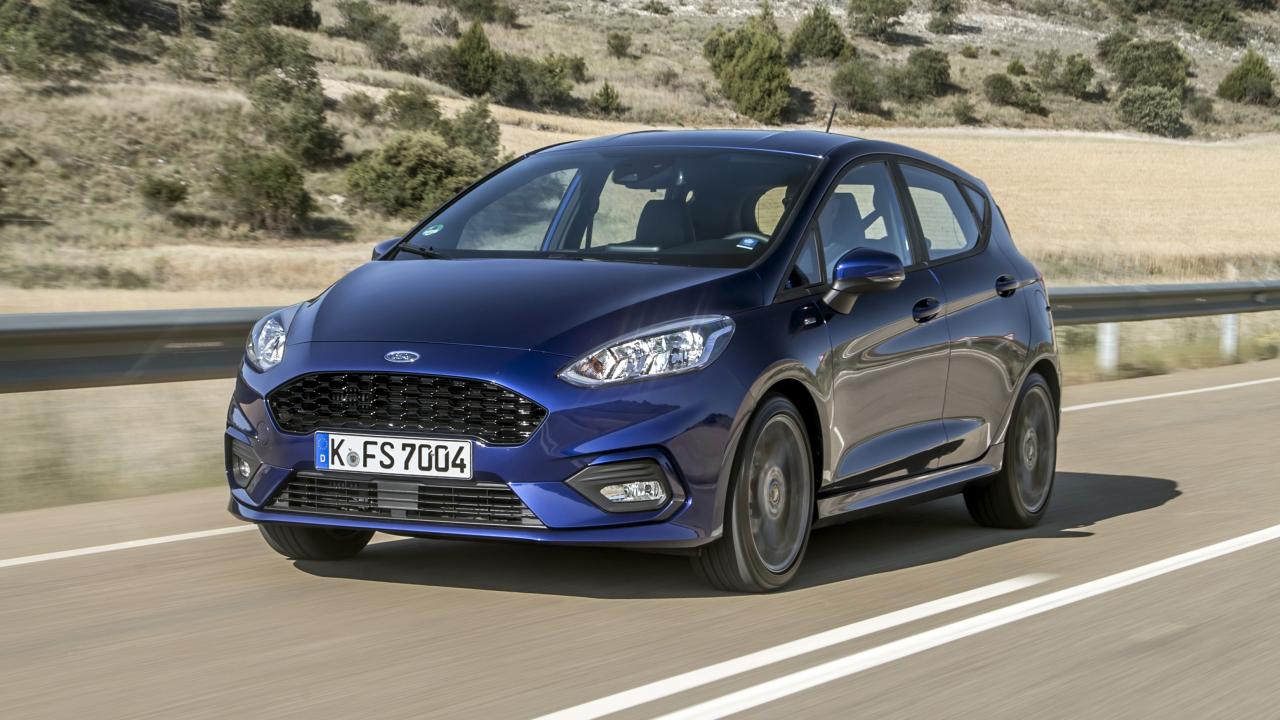 Overview Of Ford Fiesta 2017
This Ford Fiesta version is a combination of sleek European styles, featured with the state-of-the-art techs and personality being fun-to-drive. With this choice available, you can have Fiesta with an elegant 4-door sedan version and 5-door hatchback for a sporty option. 
And for the hood under part, you also have two choices of power plants, whether it is a 1.0-liter EcoBoost with 3 engines, and the torque is 140Nm and 110 hp,  or 1.5-liter TI-VCT with 4 engine, and powerful torque of 170Nm and 123hp. With the 1.5 liter option, you can have a 5-speed manual or 6-speed powershift dual-clutch transmission. Meanwhile, 1.0 liter EcoBoost is only available in 6-speed to powershift dual-clutch transmission.
Ford Fiesta 2017 Review: Design, Safety & Price in the Philippines
Exterior
The 2017 Fiesta maintains the same angular grid that is currently being signature in several Ford models. However, the sharp headlights are where they really stand out which takes on a more masculine appearance.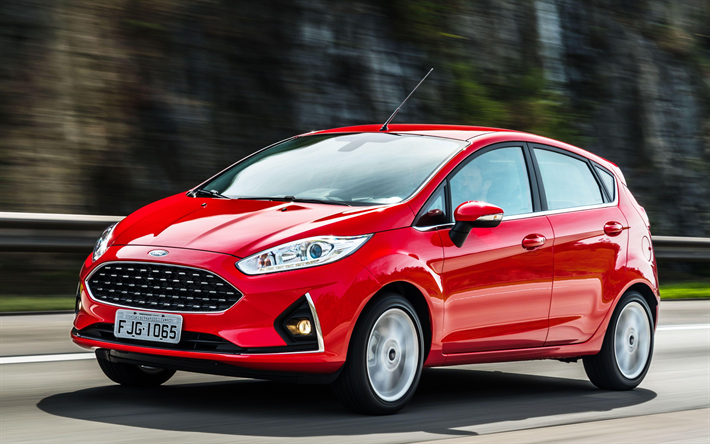 Interior
Ford Fiesta provides a selection of fabric and leather trimmings. The rear seat is 60:40 split, and the folding can be managed with a quick one-handed operation that frees up more than 23.4 cu. ft. from the space.
The Fiesta is spiced on the infotainment front by a voice-activated SYNC3 system with Sony audio and 8 speakers.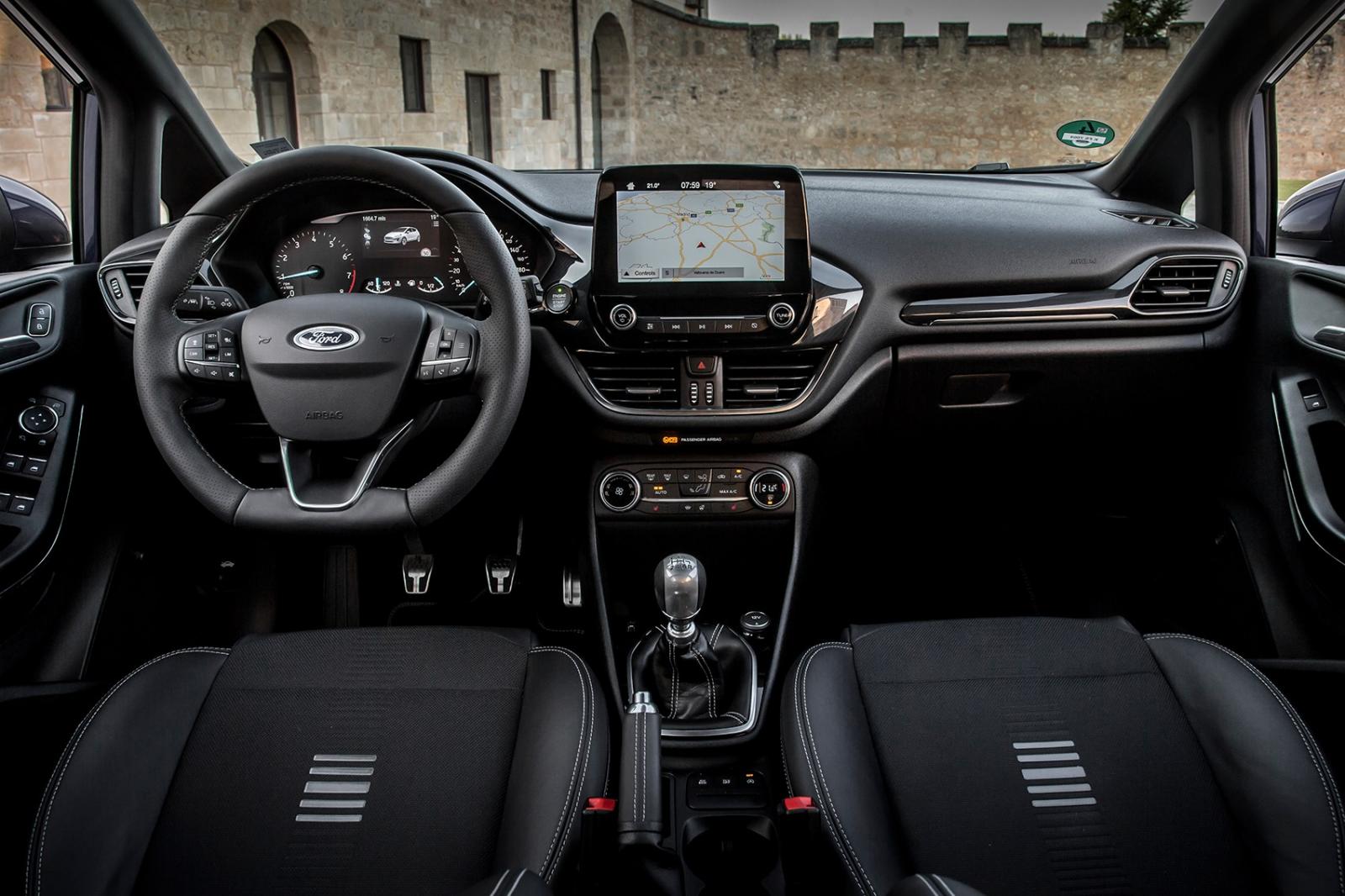 Safety features
Ford Fiesta 2017 is fitted with ABS, hill start assist, ISOFIX, and its own stability and braking programs. More than that, the Fiesta zooms ahead safety-wise in the airbag department with five, as opposed to the usual two for the Honda Jazz-its main competitor.
Towing capacity
Are you ready for the good news? In the 2017 version, Ford Fiesta offers a towing capacity of up to 900kg. You can even increase the capacity of towing in some options with heavy-duty available. The same as the fuel consumption, the towing capacity might vary depending on which engine, model, or transmission chosen.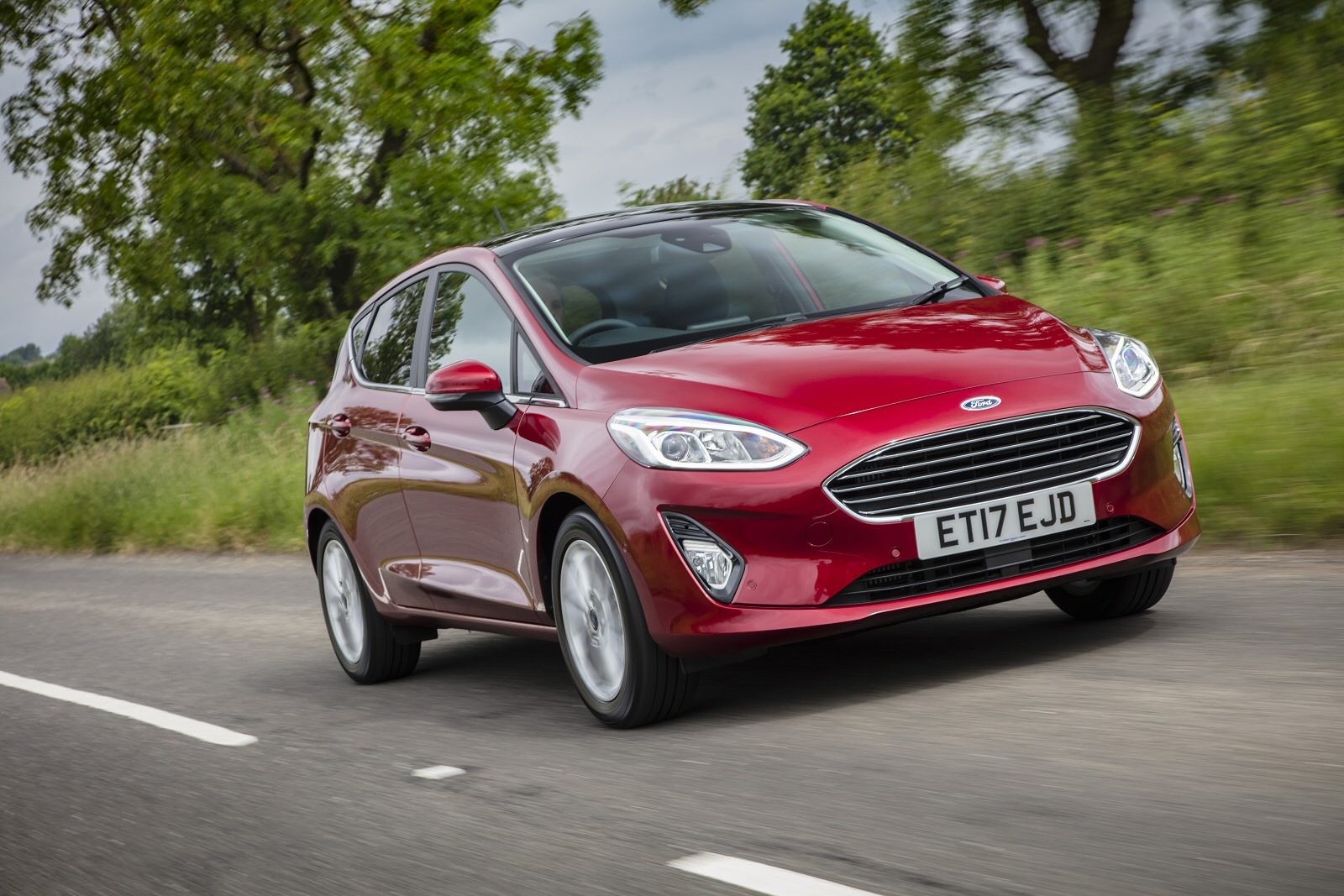 Ford Fiesta 2017 Price in the Philippines
For the subcompact car list, the Fiesta places in the middle at a price. The lowest price goes for Sedan 1.5L Trend without airbag and Hatchback 1.5L Trend, being ₱755,000, and the highest price goes for Fiesta EcoBoost at  ₱905,000.
You may find that features like designs, the added options available, vehicle status, and mileage can impact the actual price.  
Ford Fiesta 2017 Philippines Price list
>>> Related: Ford Fiesta 2018 Philippines Review: Outstanding driving experience
Ford Fiesta 2017: Pros & Cons
Pros
Affordable price and valuable
At whatever standard, you cannot deny the affordability of Ford Fiesta 2017, which might be one of the points that make this car popular than others.
Offer the different option for the subcompact range
If you do not need so much space for passengers or goods, Ford Fiesta 2017 might be a great option with a size that does not need much space for car packing.
At a horsepower of 120 up to 197, this car will offer you a strong engine to drive within the city and on the highway.
Impressive unique technology
Ford Fiesta 2017 has an impressive unique technology
With SYNC 3 systems, you can use the Apple Carplay that allows you to connect your iPhone with the car to update any missed call, check your inbox, and listen to your music list.
Besides the safety mentioned above, Fiesta 2017 also offers to inactivate the ignition and warning the low tire pressure.
As the price for this car is quite low, the price for separate parts and the maintenance is also low. Hence this car must be a great option if you do not want to spend too much on your car. Every cent is valuable, right?
Cons
Quite of a narrow backseat space
While small in size is good when you do not have a large car park, it also makes your families find it hard to deal with small backseat space.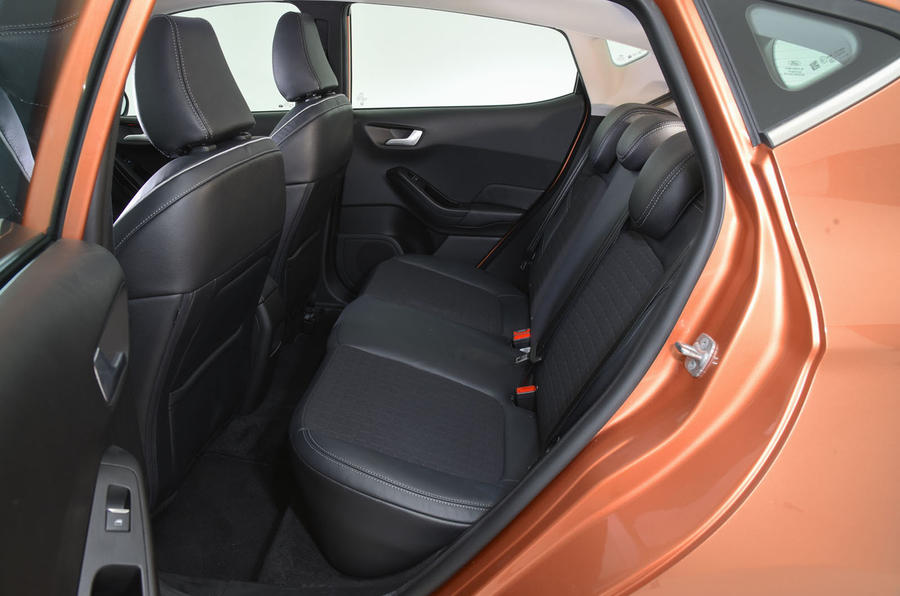 Lack of power for the engine
Even though its engine meets the requirement for everyday life, like going to the nearby market, or a nearby park, it is not suitable if you are going to take a long journey on the highway. So if you plan to take a long journey, its torque can be a challenge. 
Ford Fiesta 2017: Conclusion
That is all you need to know about this model. With all the positive features above, Ford Fiesta 2017 must be one of the great options for you at a low price and in high quality. Give it a try and see if this car is for you. 
Hope you have a wonderful journey with this option!
>>> Keep updated with new articles on Philcarreview.com!