Our Suzuki Vitara 2019 Review will let you know why this car has claimed its spot of being one of the best subcompact crossovers of 2019! Join us to find out more!
When mentioning the top subcompact crossovers, it would be a shame if we forgot about Suzuki Vitara 2019. Ever since it was first launched, this car has become the talk of the town for not only the look but also the features it possessed.
We gladly give you our article about Suzuki Vitara 2019 review, to let you see for yourself why this car has claimed its spot of being one of the best subcompact crossovers of 2019.
1. Suzuki Vitara 2019 Review - Introduction
The announcement of the brand new-gen of facelift version Suzuki Vitara 2019 sparked much interest from the public. This SUV is said to come with new safety features, a couple of new powertrains and light changes in the exterior. 
And then when it does come out, let's just say it has definitely lived up to the hype!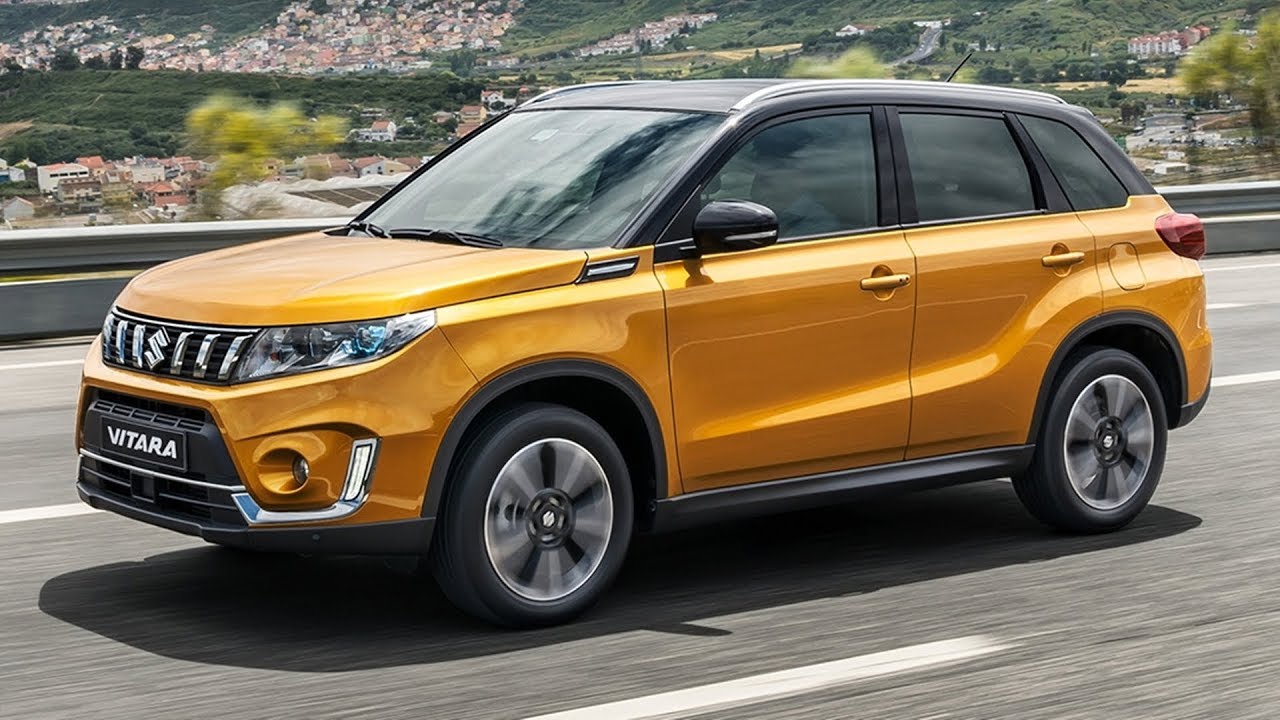 Suzuki Vitara 2019 Review in the Philippines
2. Reason for buying Suzuki Vitara 2019
Vitara 2019 is the perfect vehicle for everyday adventure! 
For a car that has top-notch features, the price of only Php 1,158,000 for the top model of this line - Suzuki Vitara GLX AT is a steal! You would get a lot with your money when buying the Suzuki Vitara 2019 in all aspects.
Suzuki Vitara GLX 2019 in the Philippines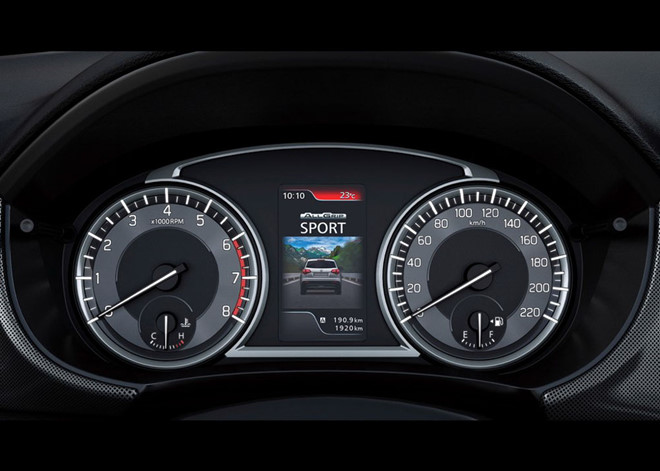 Suzuki Vitara 2019 soft-touch dashboard
Vitara 2019 sports not only a soft-touch dashboard but also a brilliant 10-inch Android Infotainment system. This system is equipped with Bluetooth, Wifi, and can give GPS navigation offline - without needing the Internet.
The car also has a push-to-start button, cruise control system, front and rear parking sensors at the front and rear, a roof rack and a sunroof. Not to mention the build quality of Suzuki Vitara 2019 is outstanding!
>>> More Suzuki car reviews in the Philippines
3. Suzuki Vitara 2019 Highlights
New and improved Exterior 
Suzuki Vitara 2019 design is smaller, aggressive, but also very stylish. Not like most crossover models you often see today, this car has shrunk in size. But its visual impact on the road remains superior with the brilliant design given by Suzuki. Being small does not mean it can be overlooked. 
Compared with its previous-gen predecessor model, Suzuki Vitara 2019 features make it look more energetic, more aggressive.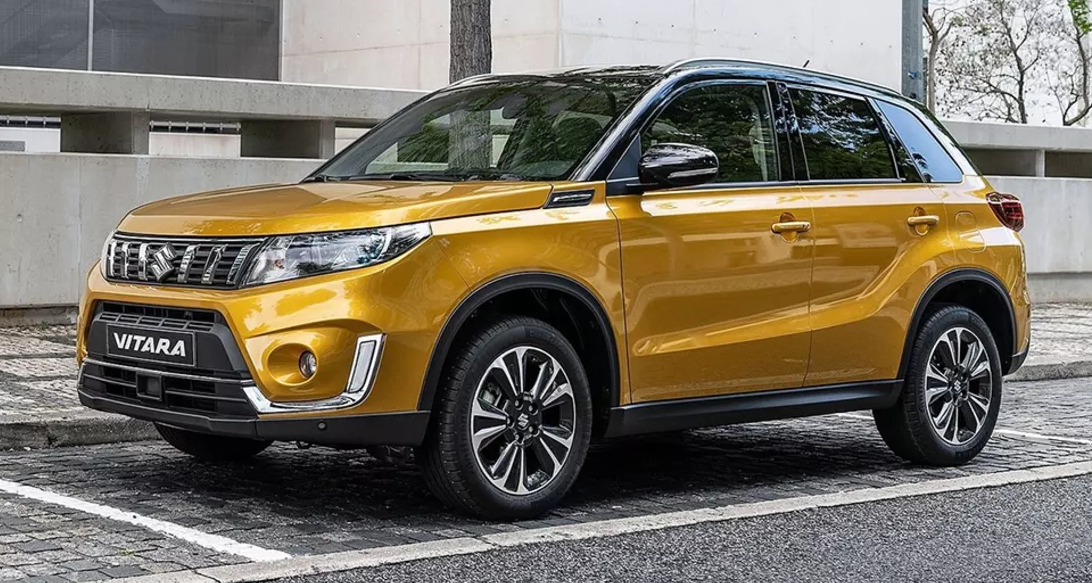 The car upper grille is equipped with LED daytime surrounded by chrome and six vertical bars. There are no silver surrounds to be seen at the lower grille now. The LED projector type headlights and taillights paired with a set of 17-inch alloy wheels let the Suzuki Vitara 2019 give off a cool vibe. 
The color range this Vitara 2019 line has is also a plus. You can take your pick from many exciting colors Suzuki provided, specially GLX with a two-tone color scheme.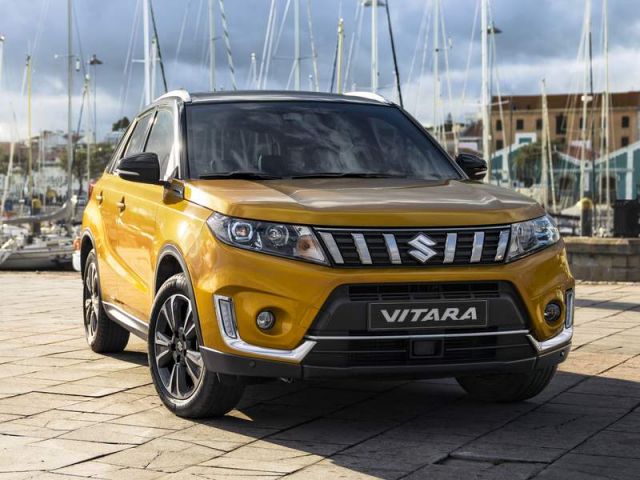 Suzuki Vitara 2019 new and improved exterior
The Engine
This will be the first time ever the 2019 version welcomes a 1L Boosterjet turbocharged petrol power plant. If there is something we learned from the facelifted S-Cross, then it is that this engine is good for 115 PS.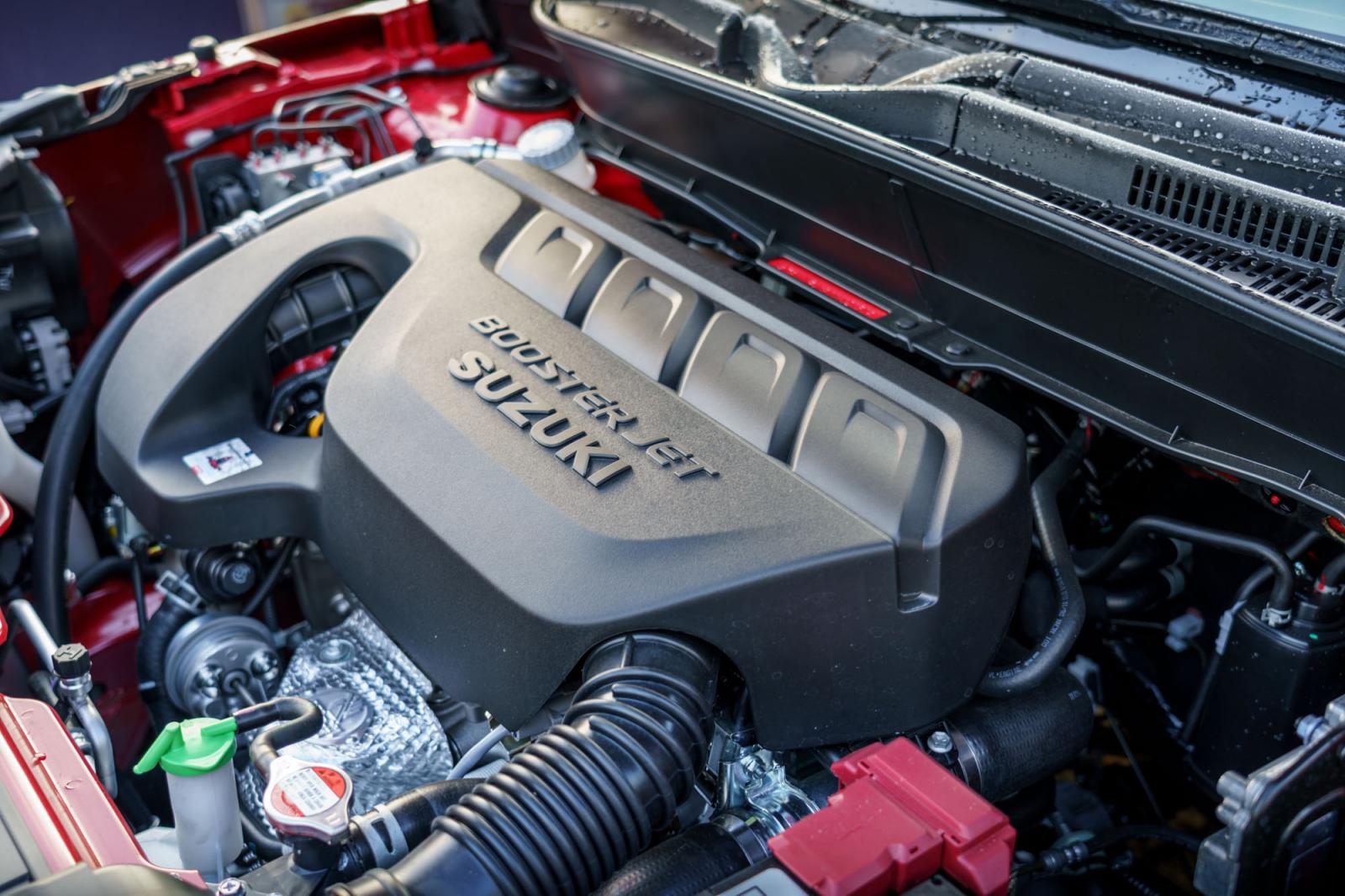 Suzuki Vitara 2019's Boosterjet 
On the SZ-T and SZ4 trims, the 1L turbocharged unit is going to meet the standard. The SZ5 also has another standard 1.4L engine, whose capacity is 140 PS/220 Nm within 1,500 and 4,000 rpm.
Although the carmakers did not let any details on the transmissions of the Suzuki Vitara 2019 facelift slips, there is a high expectation for the S-Cross to come standard with a 5-speed manual for the 1L engine and 1.4L engine - a 6-speed, then preferably a 6-speed AT for both. The manual transmission of SZ-T will have AllGrip AWD available.
Excellent Safety Features​
One of the best upgrades in this 2019 version of Suzuki Vitara is the safety features. 
The safety features of Suzuki Vitara 2019 include Blind Spot Monitor, Traffic Sign Recognition, Lane Departure Warning and Prevention, and Dual Sensor Brake Support and rear cross-traffic alert.
The GLX model has airbags. It has curtain airbags, dual-side airbags, and front airbags. For additional safety features, standardly it has the anti-lock braking system (ABS) with EBD(Electronic brakeforce distribution). Both the GL+ variants and GLX have shift lock, brake assist, and hill hold control.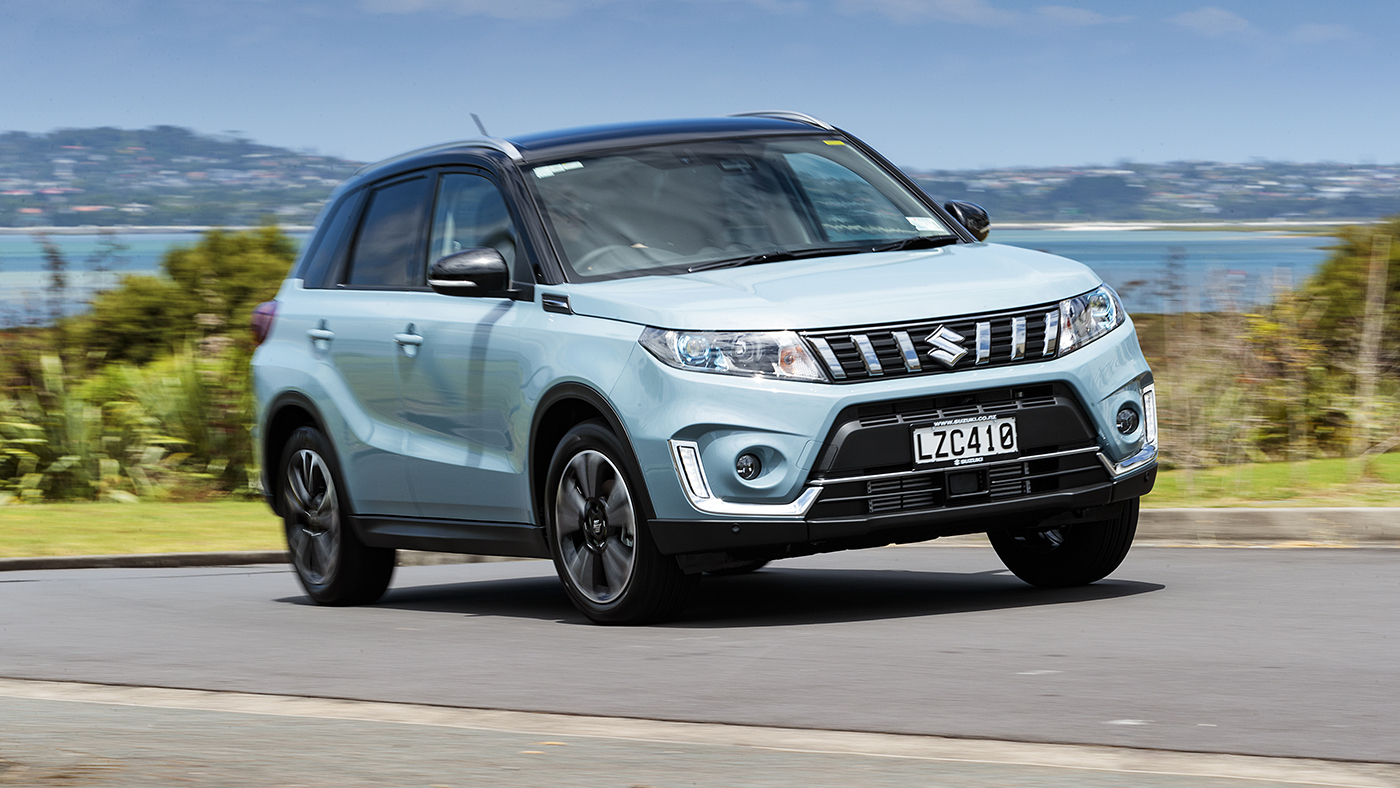 The ability to spread to boot space inside the car can reach up to more than 1k liters.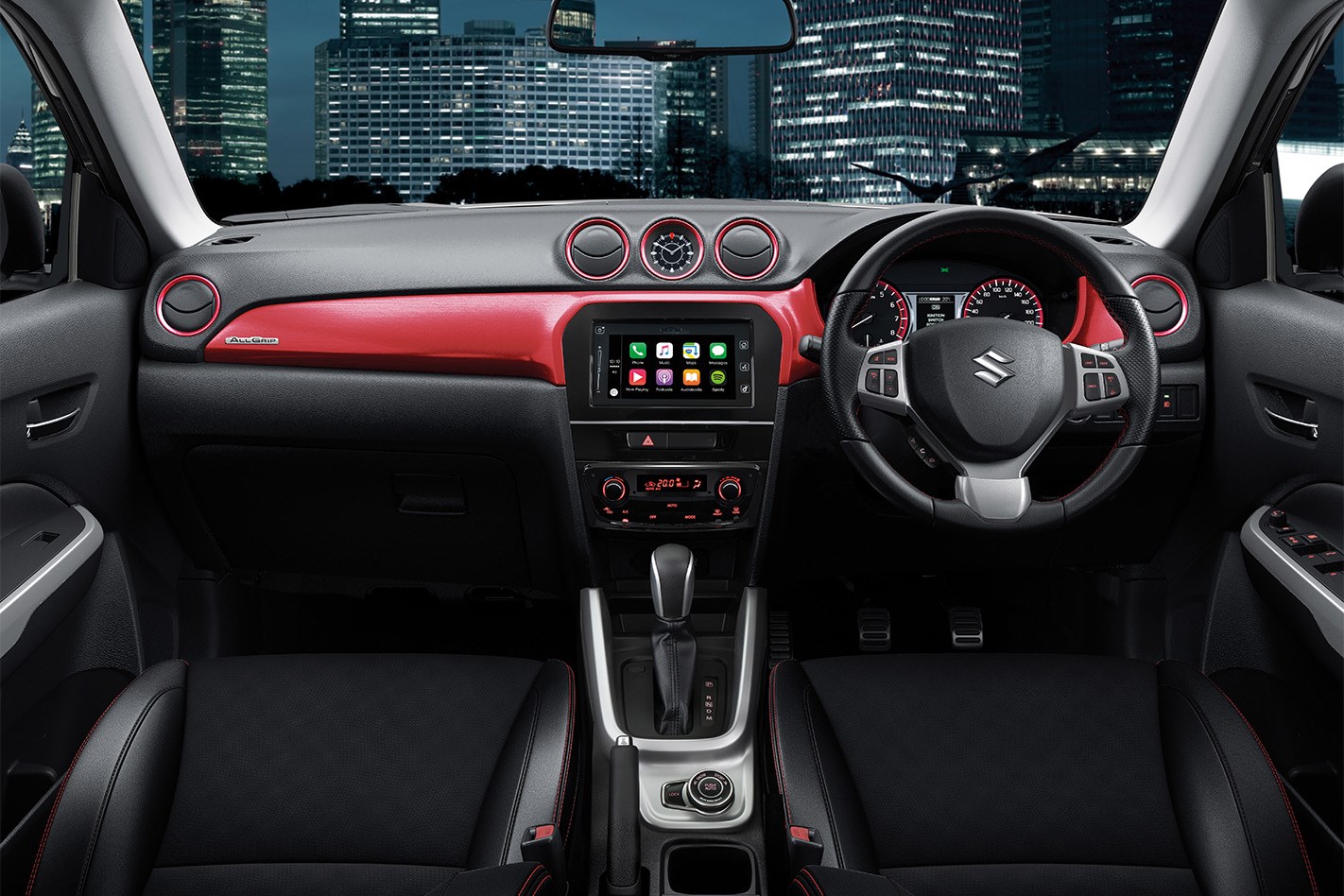 Suzuki Vitara 2019 Interior
>>> Maybe you like:
4. Final recommendations: Decide whether to buy or not?
The Suzuki Vitara 2019 is a very strong contender for the best subcompact crossover of the year, if not, ever. The breakdown version of the great things about this car are: 
It could provide a decent power for its size.
The manufacturer, Suzuki, has returned with small, maneuverable crossover.
A steal in terms of price for a high-quality crossover with all features of the car. 
The stylish 10-inch Android touchscreen and lots of convenient interior features for an incredible experience.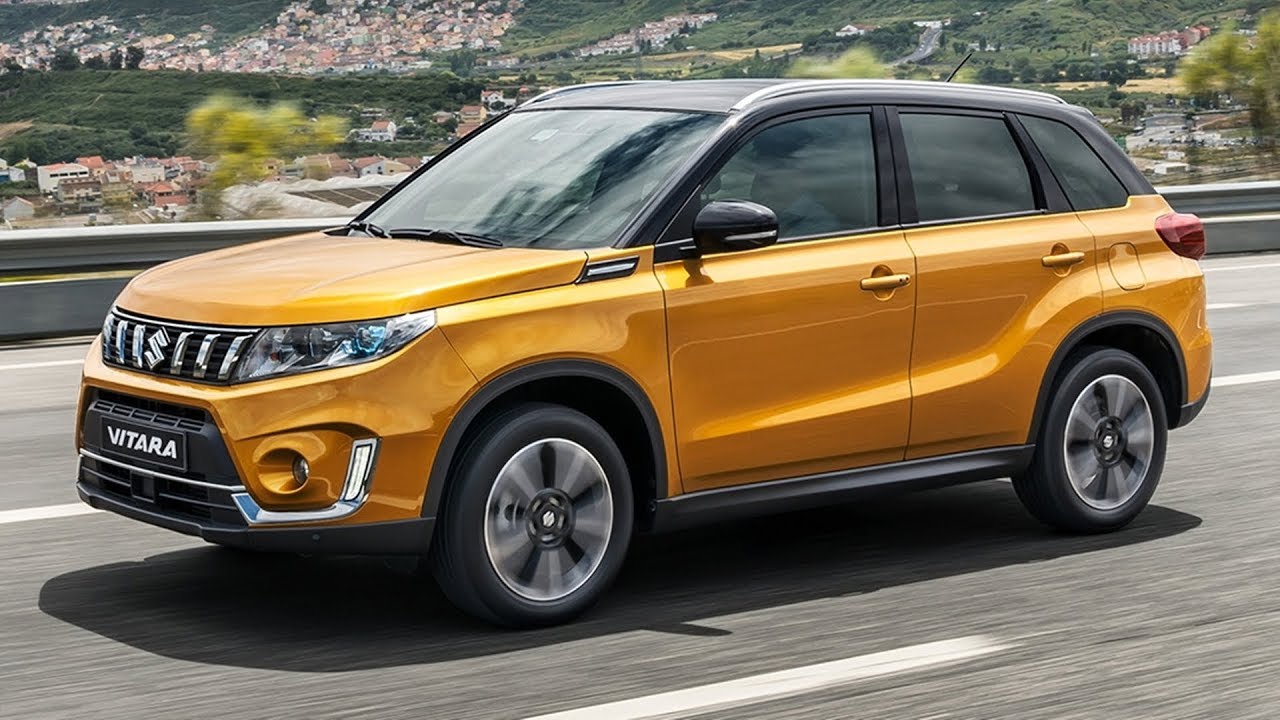 Suzuki Vitara 2019 is one of the best subcompact crossovers
This fantastic vehicle definitely deserves buying and experiencing! It is stylish, well built, and gives you an excellent bang for your buck with all of its superb features.
5. Conclusion
There you have it, our Suzuki Vitara 2019 Review! That's all you need to know about the new and improved features of the Suzuki brand new version of Vitara - Suzuki Vitara 2019. 
We wish you much luck with your decision. Don't hesitate to scroll more car tips & reviews on Philcarreview.com!