Experts assess that the Suzuki Swift 2017 has a compact appearance, convenient to ride on the crowded street and helps owners express their own personality with modern design.
Suzuki Swift 2017 Philippines Overview
2017 Suzuki Swift has a sport, modern design and it also improved performance and technology compared to previous models. The overall dimensions of the 2017 Suzuki Swift (L x W x H) are respectively (3,840 x 1,695 x 1,500) mm, with a 2,450mm wheelbase. In the Japanese market, Suzuki Swift 2017 has 6 different versions, of which 5 versions (Hybrid RS, Hybrid ML, RS, XL, XG) use a 1.2L DUALJET engine with effective heat management properties.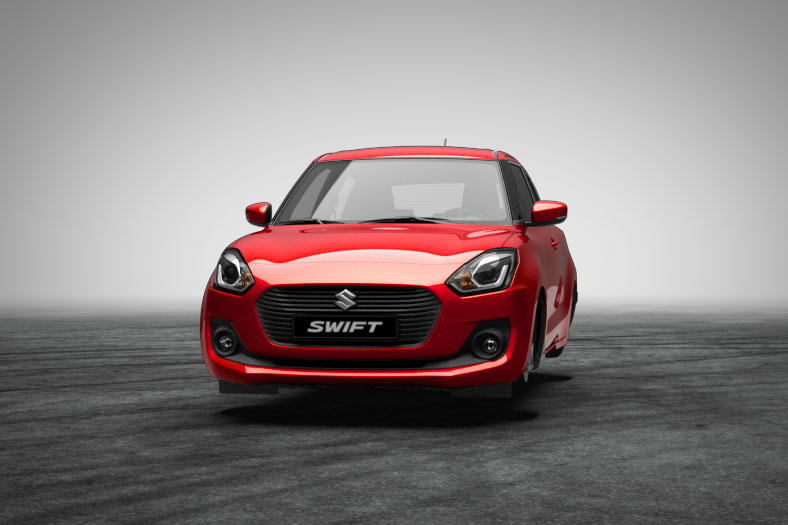 Swift is Suzuki's flagship model and has achieved sales of more than 5.3 million vehicles globally as of 2017
2017 Suzuki Swift Price in the Philippines
This is the retail price of Suzuki Swift in 2017. In 2020 you can own a used 2017 Suzuki Swift with prices ranging from 390,000 PHP to 500,000 PHP.
| Variant  | Price  |
| --- | --- |
| Suzuki Swift 1.2 MT | ₱658,000 |
| Suzuki Swift 1.2 AT | ₱698,000 |
2017 Swift Exterior: Modern and Fresh
The Suzuki Swift has been around for a while, so 2017 version a big surprise that is managed to stay sporty and fresh. Compared to the previous generation, the Suzuki Swift 2017 has a length increase of 10 mm, reaching 3840 mm. The height of the car is 1500 mm while the wheelbase is 2450 mm long, particularly width does not change with 1695 mm. Particularly, the 4-wheel drive hybrid versions have a larger height, reaching 1525 mm. The size increases so the car has a bigger cabin space.
2017 Swift body is beautifully designed with many impressive colors
Suzuki applied a more angular look to the Swift 2017, kind of like that found on the Euro-spec Vitara 2016. At the front, it gets a hexagonal grille with soft curves at the lower section. Its headlights meanwhile follow the shape of the Baleno but retain cues from this Swift like the upswept design.
2017 Swift Interior
Inside the car, Swift's cabin has been completely redesigned with a more premium look. Regarding equipment, depending on each version, Swift can have an automatic air conditioning system, infotainment system with a 7-inch touch screen integrated Android Auto / Carplay smartphone connection, satellite navigation, lock smart, reversing camera, gear shift and audio control on the steering wheel.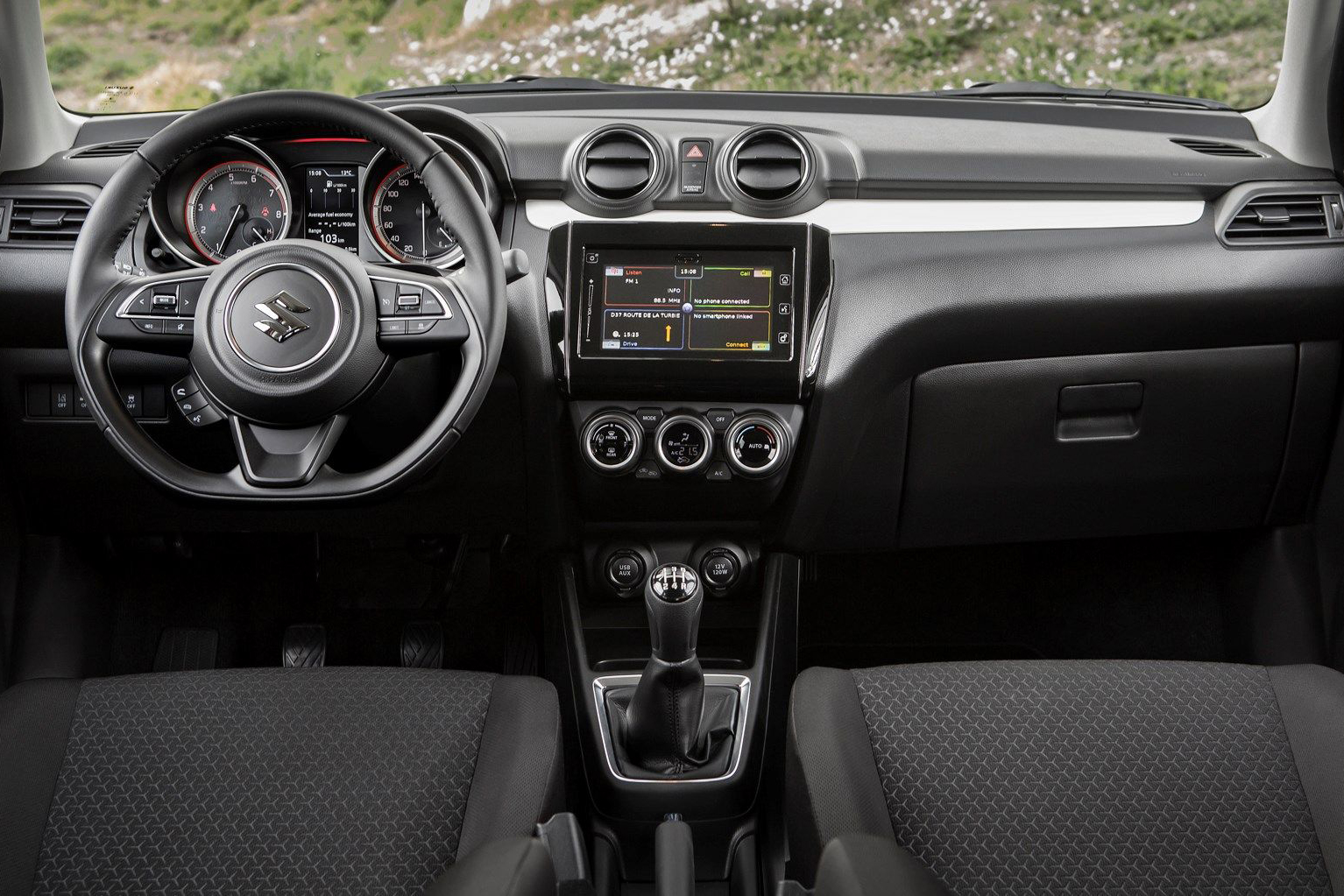 The interior space of the 2017 version is no longer as monotonous as before
2017 Suzuki Swift has a quite spacious and comfortable space compared to the Asian figure. However, according to car review experts, the fabric seat is a "fault" of Swift's loss. Although the feeling of sitting on these seats is quite smooth and comfortable, long sitting will make customers feel uncomfortable. When users adjust the front row to suit people with a height of 1.7m, the legroom of the rear seats is only enough for people about 1.6m high.
Different from seat cover material, Swift's steering wheel is covered with an outer layer of leather, which makes the grip feel quite good and easy.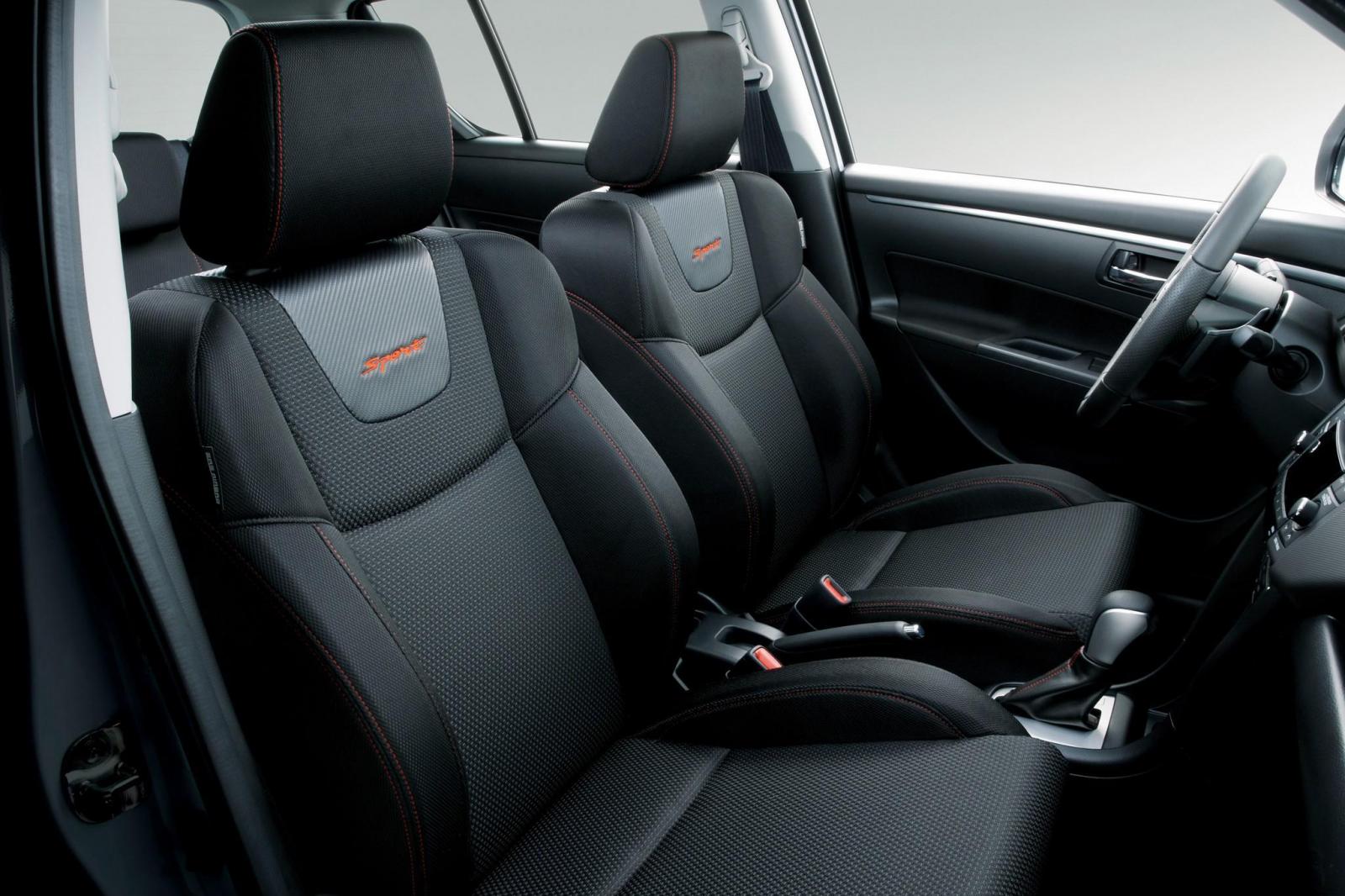 Engine & Performance of 2017 Suzuki Swift Philippines
As is known, 2017 Swift has 2 types of engine, 1.0 liter turbocharged 3-cylinder BoosterJet with 102PS / 150 Nm of torque and 1.2l DualJet 91PS natural gas-injected 4 cylinders 118 Nm. Version with a turbocharged engine will only be available on the RSt sports version, comes with 6-speed automatic transmission and front-drive system. Other versions use a 5-speed manual gearbox or CVT gearbox.
According to Suzuki, hybrid models will have a consumption of only 27.4 km / l with a front wheel drive system and 25.4 km / l with a 4-wheel drive system. Meanwhile, the non-hybrid CVT front wheel drive has a consumption of 24 km / l. Thanks to the new Heartect floor frame, each Swift has dropped from 30-160 kg compared to the previous generation, gaining weight from 840 to 970 kg depending on the version.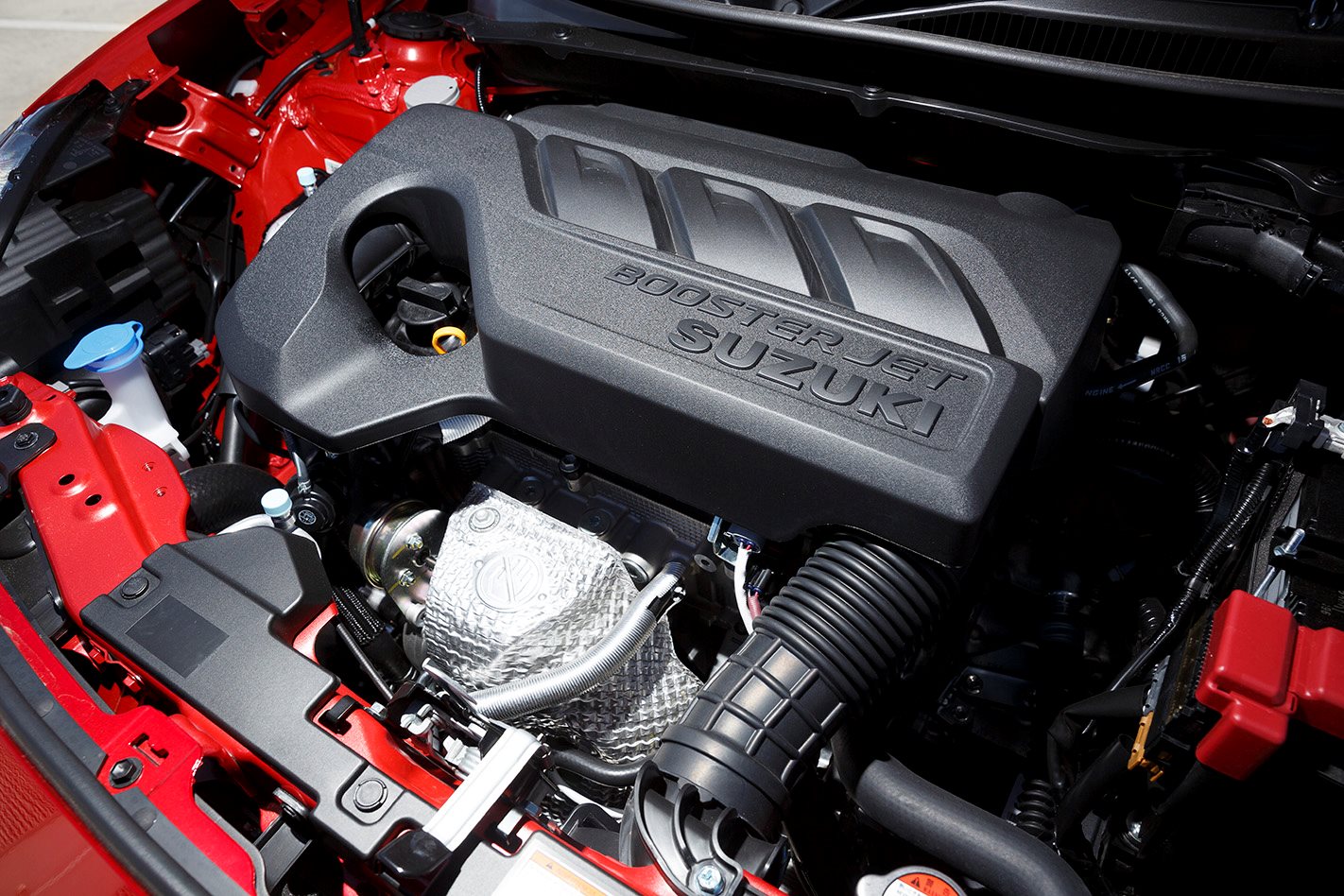 Suzuki Swift 2017 Safety Features
With the exception of the XG version, the remaining versions of Swift 2017 allow the option of an advanced safety package "Safety Package" - the first application on a Suzuki model. This technology package includes DSBS (Dual Sensor Brake Support), ACC adaptive cruise control that allows you to maintain a certain distance from the vehicle ahead.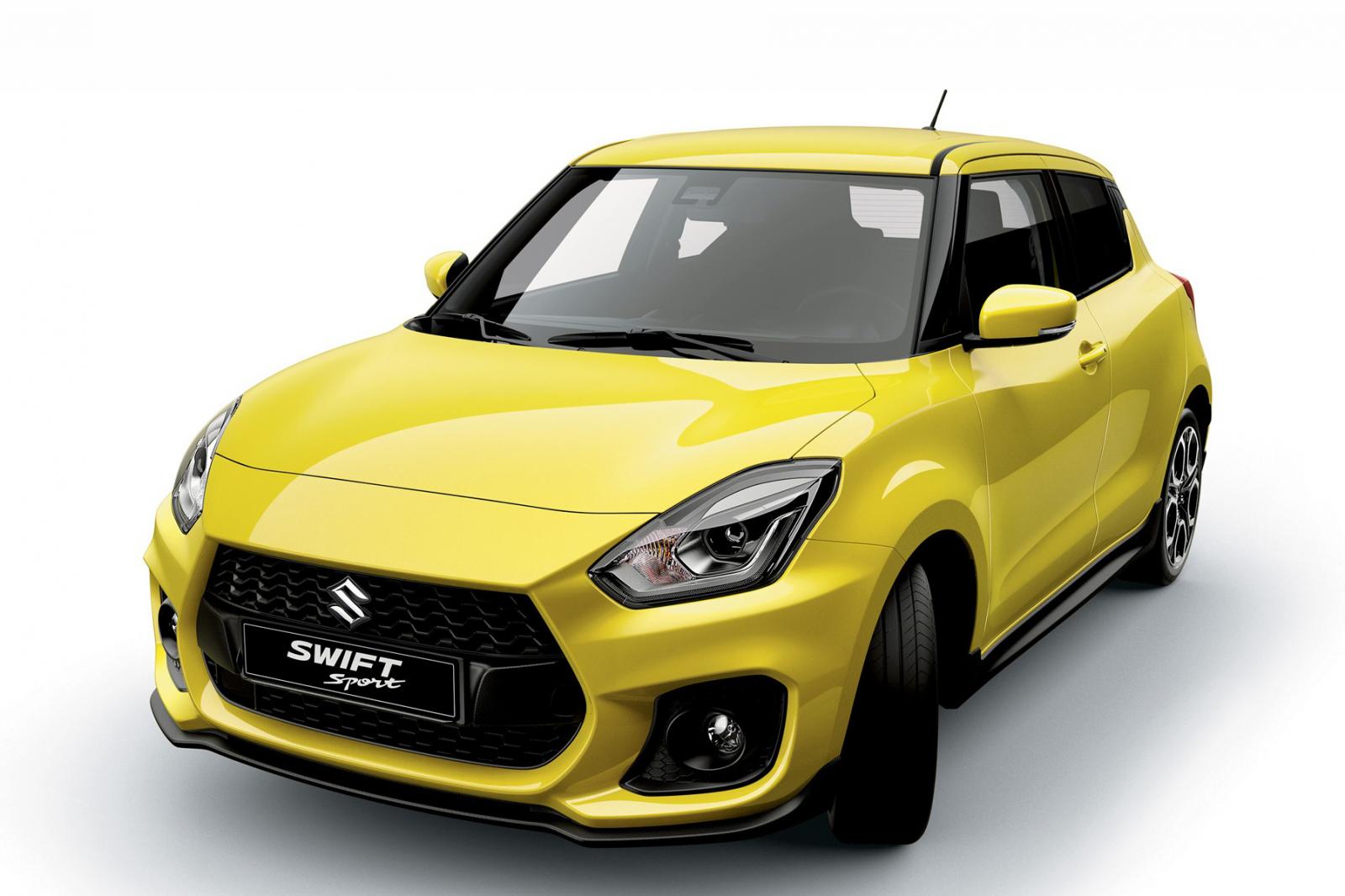 Key Specs of 2017 Suzuki Swift
Verdict: Conclusion about Suzuki Swift 2017
According to our car experts, with the price from 390,000 PHP for a used car along with a youthful and sporty design, the Suzuki Swift 2017 is a hatchback model worth considering for female customers and small families.