For individuals who prefer sedan to hatchback, the Suzuki Dzire is ideal. Check out our Suzuki Dzire Review if you're seeking a cheap but also fun to drive.
For decades, Suzuki has been a key player in the worldwide vehicle business. However, popular SUVs and motorcycles have greatly contributed to their success. The Suzuki Dzire 2022 aims to rectify this. 
This new subcompact sedan has many of the same features as the current hybrids, but at a better price, giving it an advantage over competitors such as the Toyota Prius and Chevrolet Bolt. Dive into the Suzuki Dzire Review post to learn more about this all-new automobile.
Suzuki Dzire Overview 
In 2013, the Suzuki Dzire debuted in the Philippines. Its most recent model debuted in June 2018 alongside the Suzuki Swift. Suzuki has launched its foray into the premium car sector with the launch of the Suzuki Dzire 2022. 
The new generation sedan is a completely new model with no resemblance to its predecessor. It is currently available in three models: the Suzuki Dzire GA, Suzuki Dzire GL, and Suzuki Dzire GL+. Auto gear change and a five-speed manual transmission are both offered. And, below is our detailed car review!
Suzuki Dzire Review
Exterior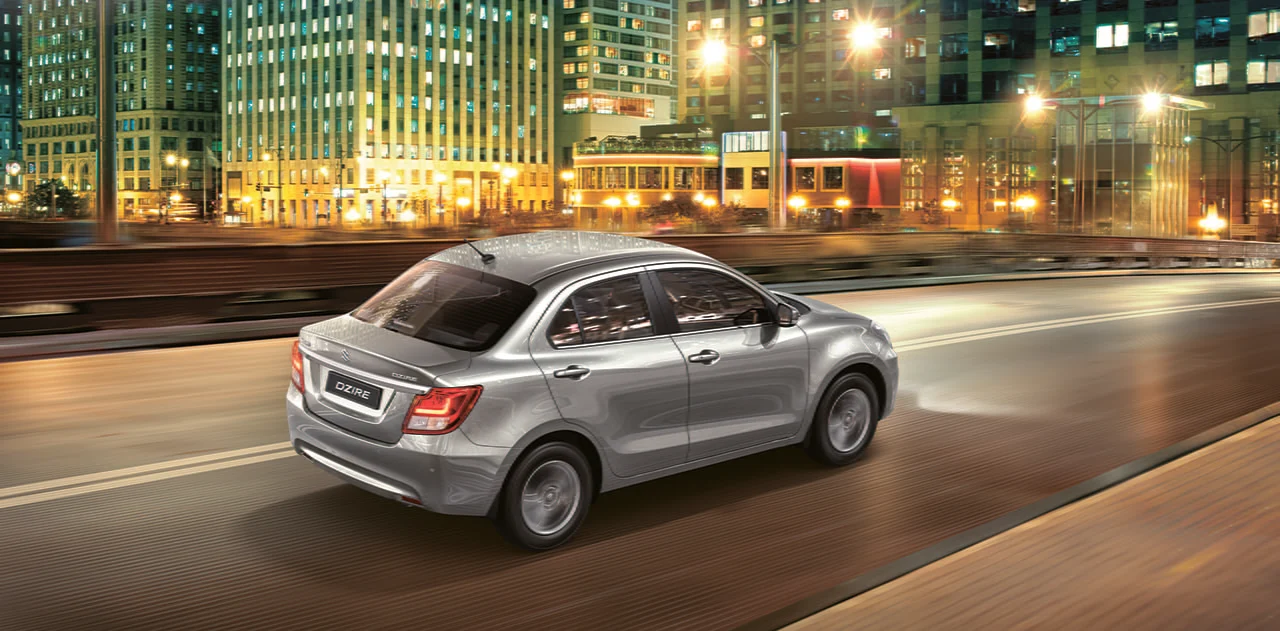 The Suzuki Dzire 2022's exterior boasts a black chrome grille with the Suzuki emblem in the center, daytime running lights, LED headlights, and halogen fog lights, to name a few highlights. 15-inch wheels with 175/65 tires are standard on the sides, as are body-colored power-adjustable and folding side mirrors with turn signals and body-colored door handles.
Trunk cargo access, LED taillights, rear fog lights, and an exhaust system are all available on the Dzire 2022's back end. The outside measurements are 399.5cm in length, 173.5cm in width, 151.5cm in height, 245cm in wheelbase, and 1315kg in weight.
Interior
The inside of this car is a pleasant place to sit, with supportive seats and a pleasing dashboard. The dashboard has a simple design with all of the relevant elements visible. And you and your passengers will have plenty of room—Suzuki claims that the Dzire has more headroom than any other car in its class (which is true!).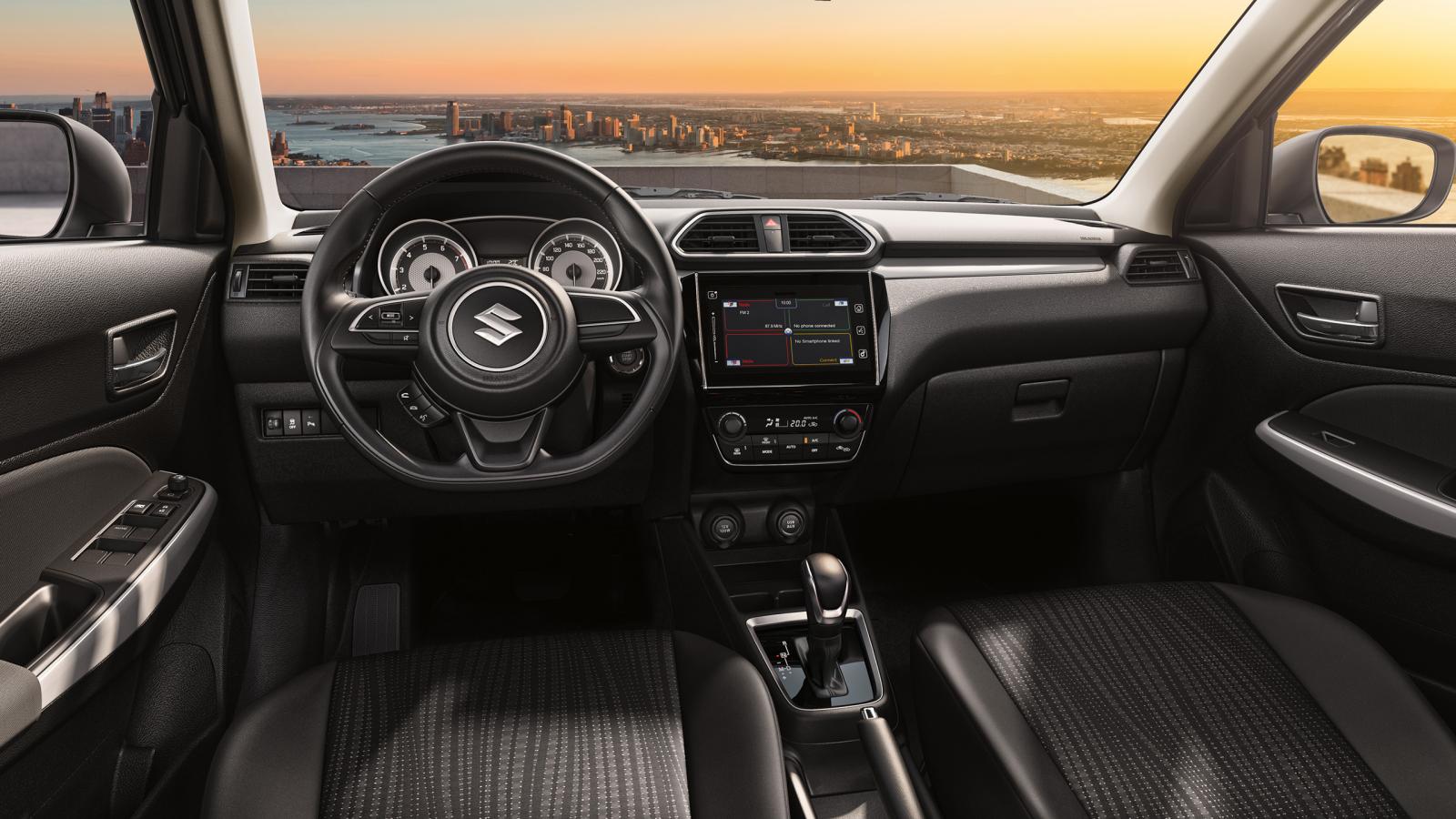 Engine
The all-new Suzuki Dzire Philippines engine is powered by a K12M 1.2-liter, four-cylinder, DOHC, 16-valve gasoline engine that offers excellent fuel economy. The Suzuki Dzire top speed power has an output of 82 horsepower and a torque output of 113 Nm.
Technology
The Maruti Suzuki Dzire comes with a number of amenities, including the SmartPlay Studio 2.0 infotainment system and a 7-inch touchscreen display. 
The consumer interface works more responsive and reflexively with built-in navigation, Android Auto, Apple CarPlay, and Bluetooth connectivity. Rain-sensing wipers, automatic headlights, automatic climate control, and cruise control are just a few extra features.
Safety
The Suzuki Dzire comes with a long list of safety features to keep you safe at all times. Dual front airbags, ABS (anti-lock braking system), and EBD are all standard equipment (electronic brake force distribution). There's also a driver's knee airbag and ISOFIX child seat mounts in the back.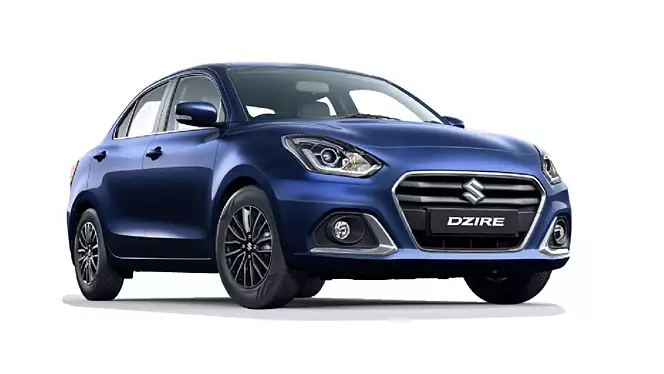 ISOFIX anchors are located on both the passenger and driver sides of the vehicle, allowing proper child seats to be installed. The automobile has speed-sensing door locks, which automatically lock all doors when it detects an impact, protecting passengers from damage caused by flying debris in the event of an accident. 
There's also an engine immobilizer function, which means that even if you leave your keys in the ignition, they won't start unless you enter a code first.
Suzuki Dzire Pros and Cons 
Pros
Despite being a sub-4m, the cabin has adequate capacity for four persons to travel comfortably. All of the seats have ample headroom.

Comfy rear seating: The Dzire's back seats are extremely comfortable. The legroom is plentiful, and your knees won't brush against the front seats.

Suzuki manufactures cars for the mainstream market that has excellent mileage. The Dzire has a capacity of more than 15 kmpl.

Suzuki automobiles are extensively available, and spare parts are readily available even at roadside garages. This lowers the Dzire's maintenance costs.
Cons
The Dzire has a light body that vibrates. While driving on city streets is pleasant, the car struggles from engine vibration when traveling on the interstate. It would have been better if he had a stronger build.

The Suzuki Dzire is a sedan, yet it can't fit three people in the back seat, despite being a sedan. There will be a lack of space. Backseat passengers will be unable to move their legs.

The Dzire is lacking in characteristics that many of its competitors have. It's a simple entry-level sedan with limited technology.

The automatic transmission (AMT) isn't as responsive as the manual transmission. The delivery of both power and torque is delayed.
Conclusion 
The Suzuki Dzire 2022 is a fantastic car to own in general. The car's engine is powerful, and it gets excellent gas mileage. It also offers enough internal room to transport a family or a group of friends in comfort and style. Follow us to stay updated about Suzuki Dzire Review. Thank you so much for reading Philcarreview's post!