Suzuki Alto is famous for its affordability, low maintenance costs and high fuel efficiency. Check out 2018 Suzuki Alto by Philcarreview.com
1. Suzuki Alto 2018 Review: Introduction
The Suzuki Alto is a Kei car (The car has a very small capacity) built by Suzuki. It gained a reputation for a low price and good fuel economy. A new version of the Alto called the Alto 800 was released in the Indian car market on 16 October 2012. Besides being exported to Europe from 1994 to 2004, it has also been exported to several other countries.
This Suzuki Alto 2018 Philippines review by Philcarreview.com will definitely help you understand this model. Let's get started.
2. Why should people buy the Suzuki Alto 2018 Philippines?
Some of the prime reasons why the Alto 2018 is the favorite car are its affordability, low maintenance costs and high fuel efficiency. Apart from this, Suzuki gave timely updates to the car that kept the momentum going over the years.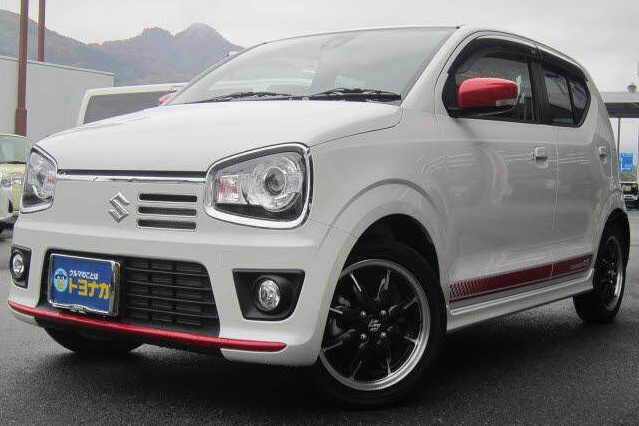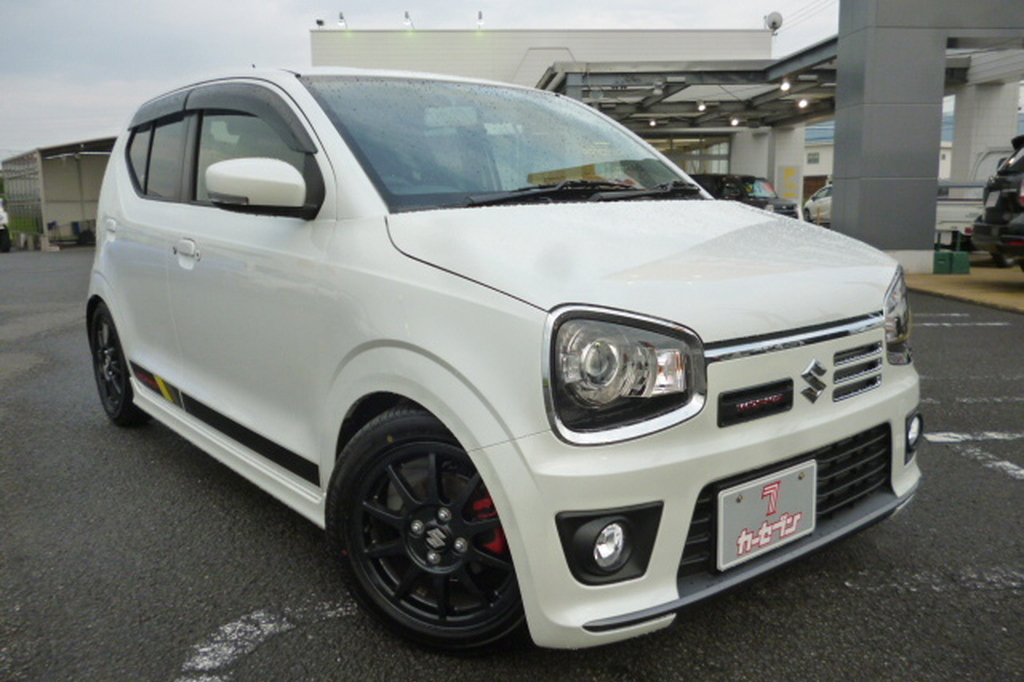 3. Suzuki Alto 2018 Price & Variants available in the Philippines
You can have a 2018 Alto from P398,000. The Deluxe version only costs you another P47,000. With this price tag, the Alto is one of the cheapest models in the Philippine market today.
Suzuki Alto 800 2018 Price in the Philippines

| Model | 2017 SRP | 2018 SRP |
| --- | --- | --- |
| Suzuki Alto 800 Standard | P398,000 | P398,000 |
| Suzuki Alto 800 Deluxe | P429,000 | P445,000 |
4. What's missing from the features?
Besides advantages, 2018 Alto has some drawbacks like:
Cramped interior - The car is best suited for a total of 4 passengers only because the cabin is cramped with limited legroom and shoulder room in the rear
Not suited for highway - Suzuki Alto is incompetent for highways as the handling gets worse for speeds above 100 kmph.
Poor safety features - Suzuki Alto lacks many safety features like ABS, EBD, etc.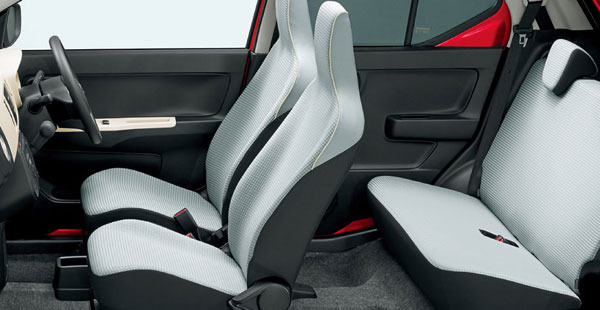 5. Suzuki Alto 2018 Philippines: Review proper
Dimensions
The 2018 Suzuki Alto is 3,395 mm long, 1,490 mm wide and 1,475 mm tall. It has a 2,360 mm wheelbase and a 231 mm ground clearance.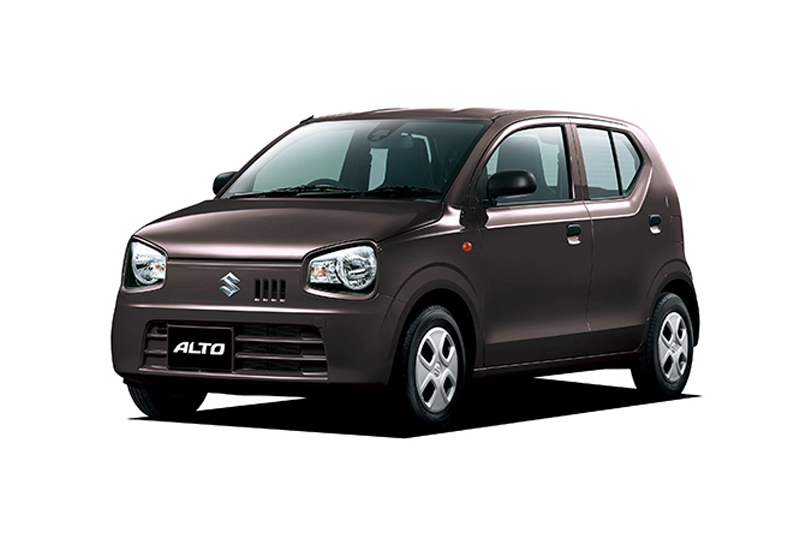 Suzuki Alto 2018 Philippines: Dimensions

| | |
| --- | --- |
| Wheelbase | 2,360 mm |
| Length | 3,395 mm |
| Width | 1,490 mm |
| Height | 1,475 mm |
| Ground clearance | 160 mm |
| Curb Weight | 725 - 745 kg |
Performance
This hatchback has the "800" in its name because it's simply powered by an 800cc engine. A 5-speed manual is the only option and there is no automatic transmission at all. With a single overhead camshaft design and 12 valves, this mill can push out 68 Nm of torque and 47 PS from its 3-cylinder motor.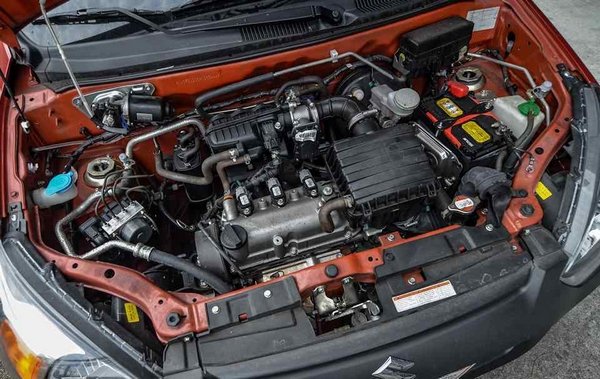 The 2018 Suzuki Alto is equipped with an 800cc engine
Suzuki Alto 2018 Philippines: Engine & Performance

| | |
| --- | --- |
| Engine type | F8D |
| Number of Cylinders | 3 |
| Number of Valves | SOHC 12V |
| Displacement | 796 cc (0.8L) |
| Transmission | 5-Speed Manual |
| Fuel Distribution | MPI |
| Max Torque | 68 Nm @ 3,500 rpm |
Regard to ride and handle, the outdated suspension and narrow wheels and tires give the Alto some interesting driving attributes. The plunge uniquely under moderate slowing down and making U-turn with a touch of lightness is met with heaps of body pitch. For the most part, reaching a dynamic drive with this 2018 Alto may be too far but it doesn't matter since performance is not its main purpose.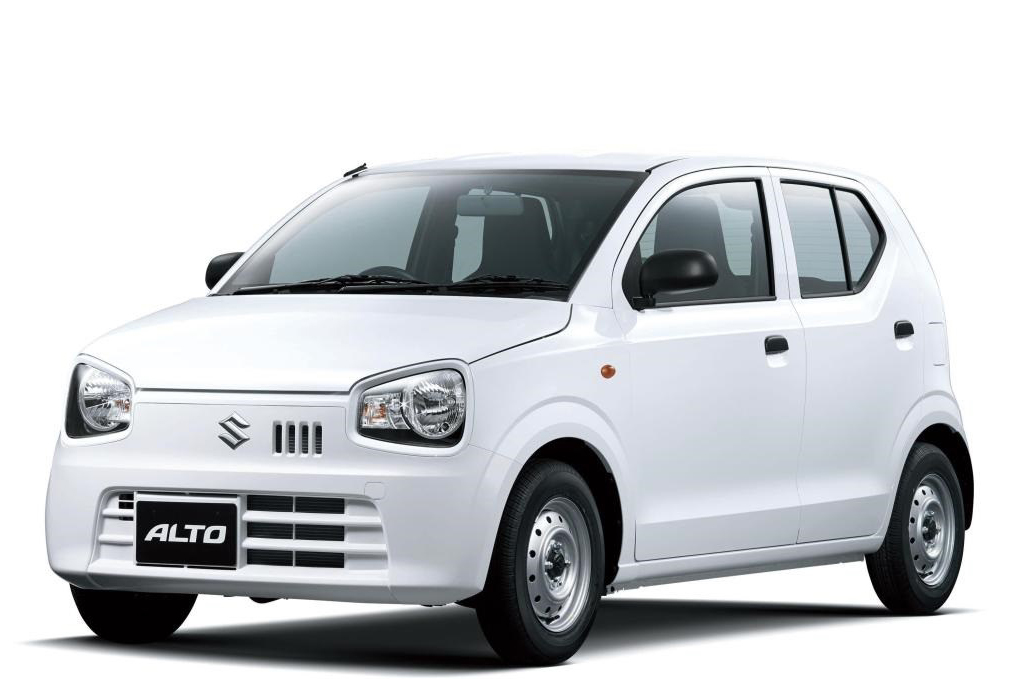 The small size makes Alto 800 suitable for everyday driving
Safety features
Suzuki Alto 2018 does not have many safety features. Standard safety equipment includes childproof rear door locks, immobilizer, defogger and side-impact beams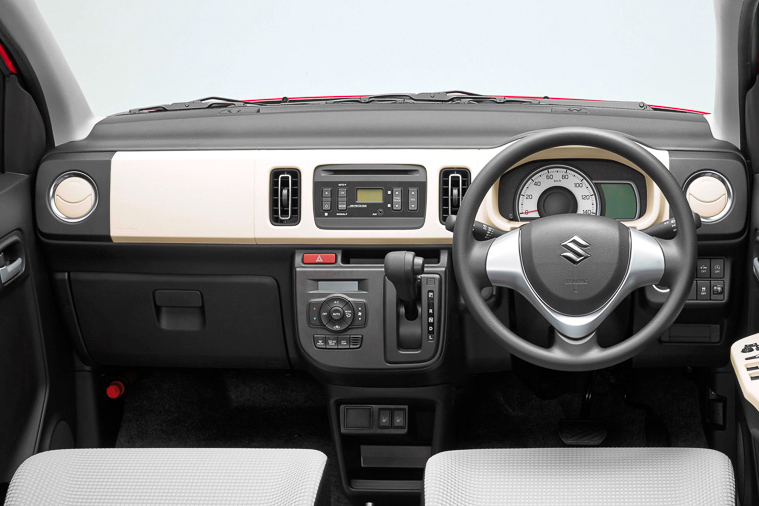 2018 Suzuki Alto Interior
Suzuki Alto 2018

: Safety Features

| | |
| --- | --- |
| Seatbelts | 3-point ELR x 4 |
| w/ Pre-tensioner, Force Limiter & Height Adjuster | NA |
| Airbags | NA |
| ABS | NA |
| Childproof Rear Door Locks | Standard |
| Immobilizer | Standard |
| Defogger | Standard |
| Side Impact Beams | Standard |
| Keyless Entry | NA |
Comfort Features
Flinging the door open and you will be greeted by a "clack" sound that normally comes from old-school models, then by a slightly-modernized dashboard. Round air vents are latter-day parts but other equipment of the Suzuki Alto 2018 interior is pure 90's.
In terms of space, the elbows and legroom of the passengers are not very comfortable. Although the doors are made of thicker new materials, they inadvertently make the passengers' seating space smaller.  Thence, if you want to sit comfortably four people in such a tiny cabin, do not let a taller one perch on the front seat.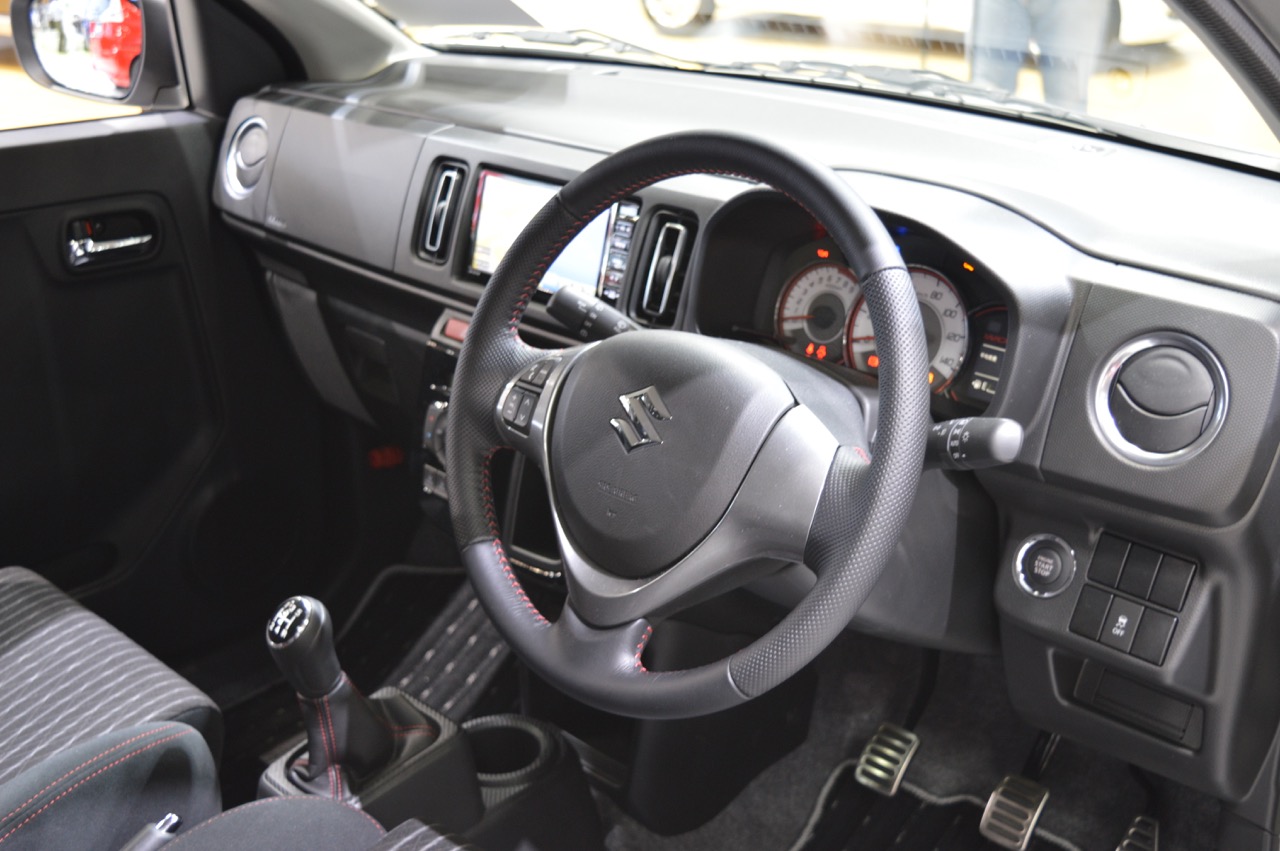 The interior has no cup holders nor power windows
The analog gauges in the car are sparse and just display basic info like speed, fuel level and temperature. The interior has no cup holders nor power windows. Thankfully, a decent-sized glovebox and door pockets are on tap to store little stuff. There is also a radio to keep you entertained, along with a USB and an auxiliary port.
Suzuki Alto 2018: Comfort Features
Automatic Climate control
Touchscreen Infotainment System
Height Adjustable Driver's Seat
Front and Rear Power Windows
Adjustable Driver's Seat
Suzuki Alto 2018 cargo space is just enough for small luggage
Exterior
The 2018 Alto 800 STD is available in Superior White, Silky Silver Metallic, Brilliant Yellow, Granite Grey, Blazing Red, Prime Mojito Green, and Cerulean Blue.
Overall, Suzuki Alto 2018 looks extremely simple. It has upright windows and flat panels. The bumpers are not event painted. Only larger central air intake and upswept headlamps are a bit modern but not much, most are still classic.
Suzuki Alto 2018: Exterior

| | |
| --- | --- |
| Rear Window Wiper | Yes |
| Rear Window Defogger | Yes |
| Side Stepper | No |
| Sun Roof | No |
| Wheel Covers | Yes |
| Adjustable Headlights | Yes |
| Rear Spoiler | No |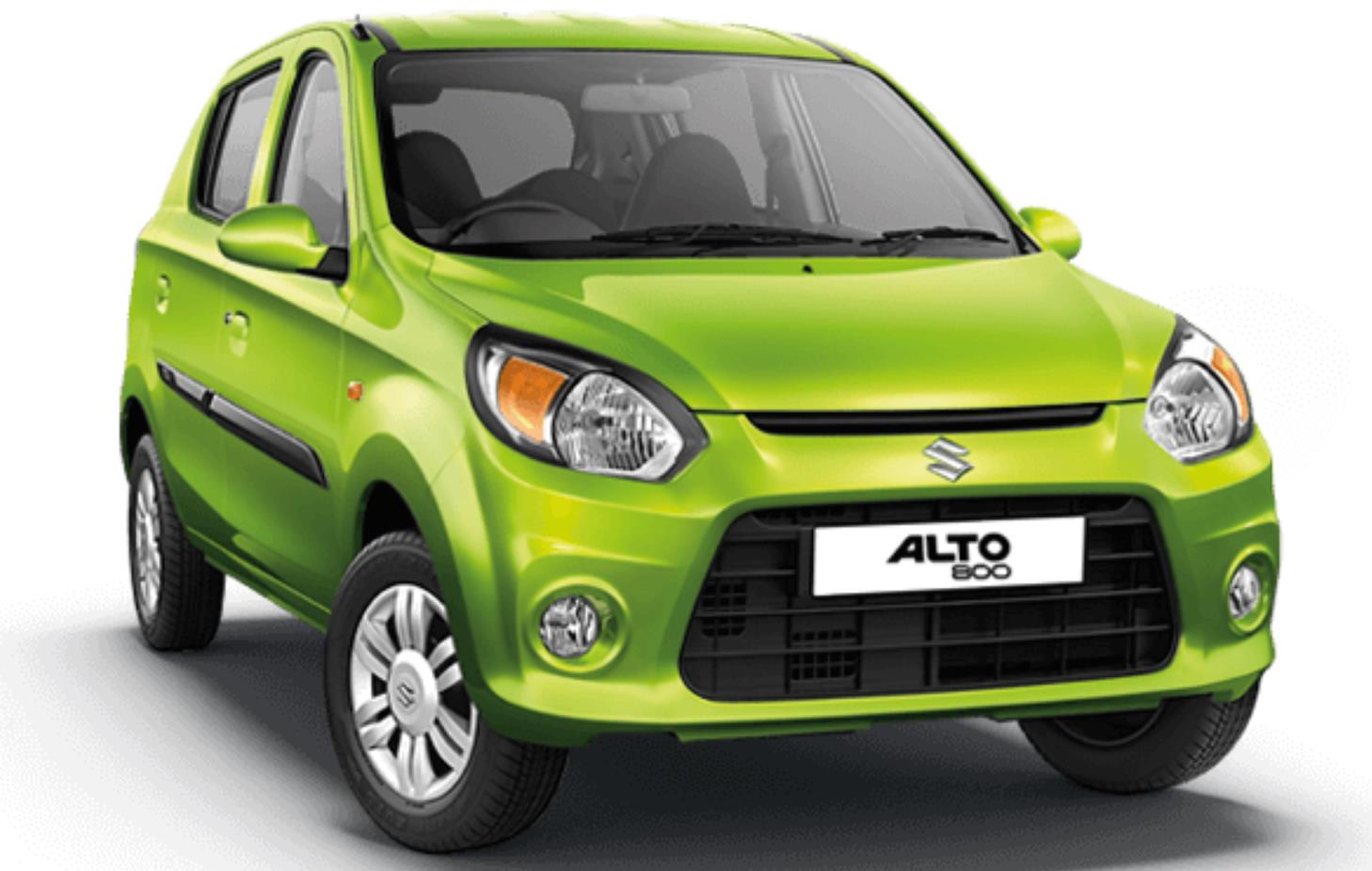 6. Suzuki Alto 2018 Philippines: Final recommendation
Although the 2018 Suzuki Alto does not have as many modern features as of today's hatchback models, it also fulfills the function of a daily car. At the same time, the attractive price is also a big plus point for this model to compete with rivals such as Kia Picanto or Hyundai Eon.