Car manufacturers are stepping up research and development to prepare for the impending future because rules favoring electric cars (EVs) are already in place in some nations. Nissan Philippines is not an exception. Nissan Motor has unveiled the Nissan Kicks, a crossover that features the automaker's e-POWER technology. In this article, we will introduce Nissan Kicks review in terms of specs, price, pros and cons in the Philippines market!
Nissan Kicks specifications
Nissan Kicks e-Power 2022 is a 5-seater SUV that is well-known for its compact exterior and modern interior. Nissan Kicks Philippines comes in 4 colors, 3 versions of which are 1.2L EL, 1.2L VE, and 1.2L VL. It is 4300 mm long, 1760 mm wide, 1615 mm high, and has a 180 mm ground clearance. 
Nissan Kicks 2022 is powered by a 1198cc 3-cylinder Electric engine that can generate up to 134 hp of power and 280 Nm of torque.  As it uses an electric engine, Nissan Kicks fuel consumption is quite different from other vehicles. With outstanding EPA fuel economy ratings of 31 mpg city and 36 mpg highway, The Kicks consumed fuel more efficiently than other SUVs.
Nissan Kicks exterior
From front to back, the Nissan Kicks' aggressive exterior design is highlighted by clean character lines. It boasts a sizable black front grille that goes well with the piano black and chrome-accented V-shaped trim.
The sweptback headlamps further emphasize Nissan Kicks' aggressiveness by giving the appearance of a fixed gaze. The vehicle's noticeable bumper, which houses the fog lights, is also in plain view. Since Nissan Kicks is available in three variants, the availability of the fog lights will depend on each trim level and variant.
In addition, it is equipped with outstanding equipment such as an electrically adjustable outside rearview mirror, Rear window wiper, Rear window wiper, Alloy wheels, etc.
Nissan Kicks interior
When you look at the dashboard design, the Nissan Kicks interior has some similarities to the Nissan Almera. However, there is a big difference in the gear lever, given that the Kicks has a different power source.
White stitching on the seats, dashboard, and center console provide a subtle contrast to the black interior of Nissan Kicks. The interior of the Kicks is given texture by a piano black trim. A flat-bottomed steering wheel, a digital-analog split instrument cluster, and an infotainment system that resembles one installed in the Almera round out the Kicks' features.
The lower-end trims have fabric seats whereas the higher-end variations have leather-covered seats. Nissan Philippines has not yet published the complete and accurate specifications for each version.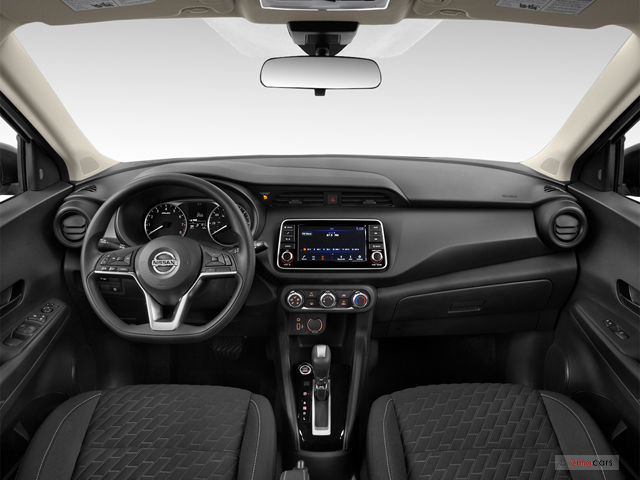 Nissan Kicks interior has some similarities to the Nissan Almera. 
Nissan Kicks: tech & safety
The Nissan Kicks is not 100% electric; it also includes a gasoline engine for recharging the battery pack, which powers the electric motor. The wheels receive power straight from the electric motor. The engine and the wheels are not mechanically connected. The Kicks is a fully electric motor-driven vehicle because the electric motor uses the battery pack's stored energy. The primary function of the gasoline engine is then to periodically charge the battery pack.
An 8-inch infotainment display with Apple CarPlay and Android Auto offers entertainment while driving. The base EL and mid-spec VE variations only have four speakers, while the top-spec VL e-Power AT variant, which we tested during the N-OVATION media drive, has six speakers.
Nissan Kicks 2022: price list
Nissan Kicks offer 3 variants with the price ranging from P 1,209,000 to P 1,509,000. The price list í available in the table below:
| Variants | Price |
| --- | --- |
| Nissan Kicks EL e-Power AT | P 1,209,000 |
| Nissan Kicks VE e-Power AT | P 1,309,000 |
| Nissan Kicks VL e-Power AT | P 1,509,000 |
Nissan Kicks review: pros and cons
The Nissan Kicks features numerous exceptional benefits. Nissan Kicks is an electric-powered vehicle that saves fuel, is safe, and is also environmentally friendly. In addition, it also has a relatively reasonable price compared to many competitors in the same segment. However, there are some drawbacks to the Nissan Kicks as well. Numerous characteristics of the Nissan Kicks are incomplete because it is a new type. The Nissan Kicks also doesn't have a powerful engine like some other petrol cars. The interior is quite outdated.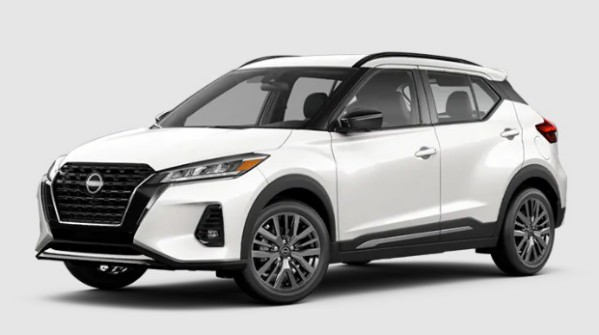 Nissan Kicks has both advantages and drawbacks
Conclusion
Nissan Kicks has marked a profound mark of the car manufacturer Nissan Motor with the electric vehicle segment in the Philippines market. Our most recent review of the Nissan Kicks 2022 is provided in this article, together with its specifications, cost, and an analysis of its advantages and disadvantages. Hope that this car review article might assist you in finding the perfect vehicle.