The Mazda CX-9 2018 Philippines is a stunning SUV combined with a range of safety equipment. What's more? Keep reading this review by Philcarreview.com to find out.
1. Mazda CX-9 2018 Philippines: Introduction
The Mazda CX-9 is a mid-size crossover SUV manufactured in Japan in 2006. In all models sold globally, including the Philippines, the CX-9 uses either a front-wheel drive or an all-wheel drive layout.
It has become one of the most easily identifiable cars in the Philippines, primarily due to Mazda 's distinctive design features. So, what we can expect from this 2018 Mazda CX-9 Philippines? Find out the answer in the review by Philcarreview.com.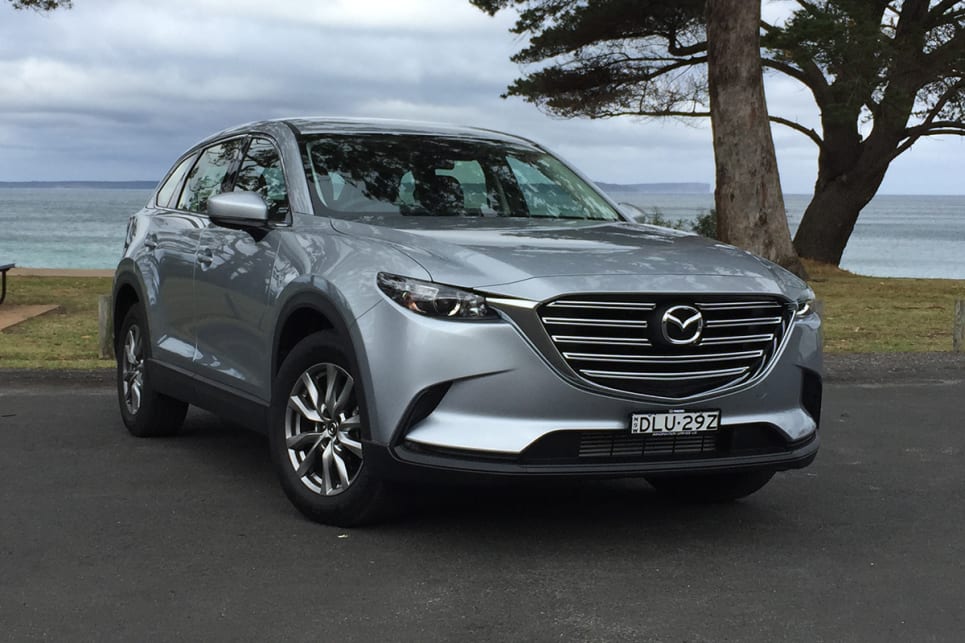 Mazda CX-9 2018 in the Philippines
2. Why should people buy the Mazda CX-9 2018?
The 2018 Mazda CX-9 is a family-friendly vehicle offering a lot of comforts that are definitely worth it to buy.
High-Quality Interior Materials

High Standards for Safety

Great driving experience

Plenty of Additional Driver Aids

Easily access the third row

Premium version Signature gives users a great experience
3. Mazda CX-9 2018 Philippines: Price & Variants available
2018 Mazda CX-9 Price list in the Philippines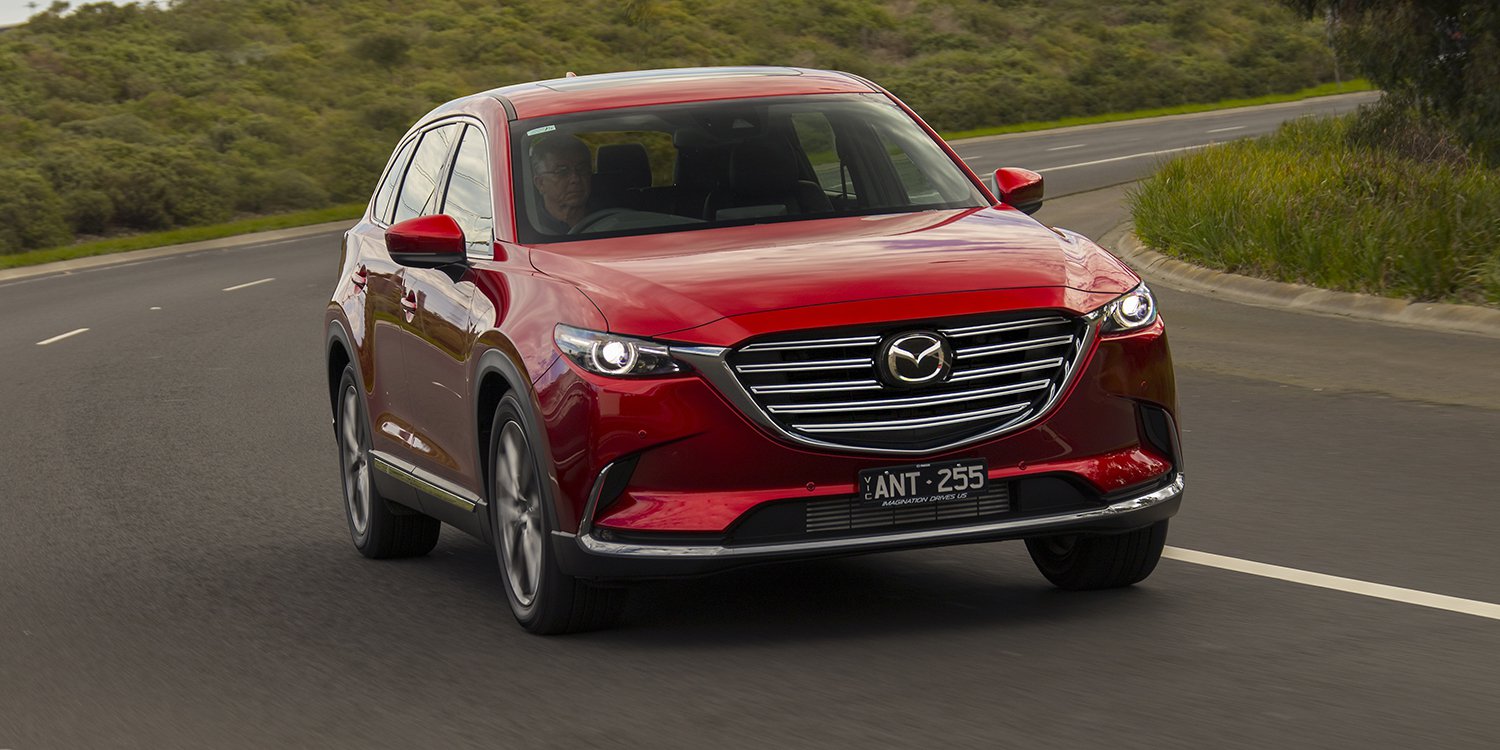 4. What's missing from the features?
Among the lots of perks, the Mazda CX-9 2018 Philippines also has a few disadvantages that could be improved as follows:
Ride gets less smoothly on rough roads 

Automatic emergency braking is not much effective   

Not much space for luggage
5. Mazda CX-9 2018 Philippines: Highlights
Dimensions
Mazda didn't make the 2018 CX-9 larger than its predecessor, as is predicted by many people. Carmakers almost always make the next model a little larger, but Mazda didn't. The 2018 midsize crossover is as long as the previous model at 5,075 mm, with only subtle changes in width and height.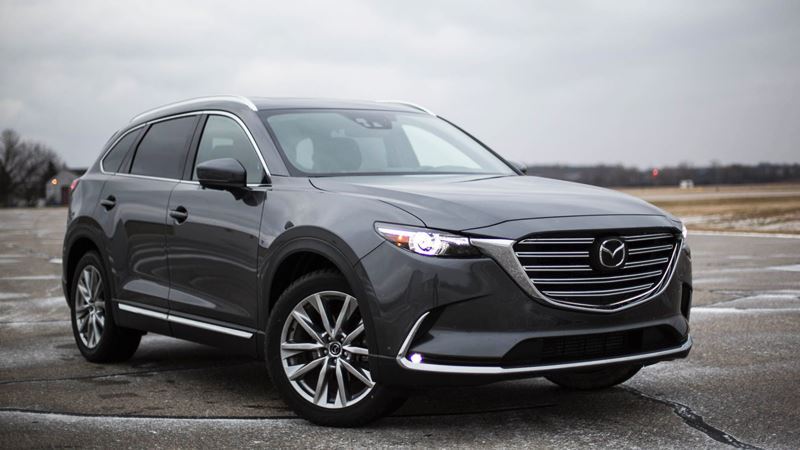 Performance
The engine and the transmission are retained on the driving side. This means the same 231hp 2.5-liter turbocharged gasoline engine, combined with a 6-speed automatic transmission. Switch off the AWD components and this midsize crossover is lighter than the full 103 kg. It should have an impact on fuel economy.
The steering is easy and accurate, and surprisingly, it's very easy to get on the road. Although the ride is normally very smooth, it feels a little too jumpy when moving over rough or challenging road surfaces.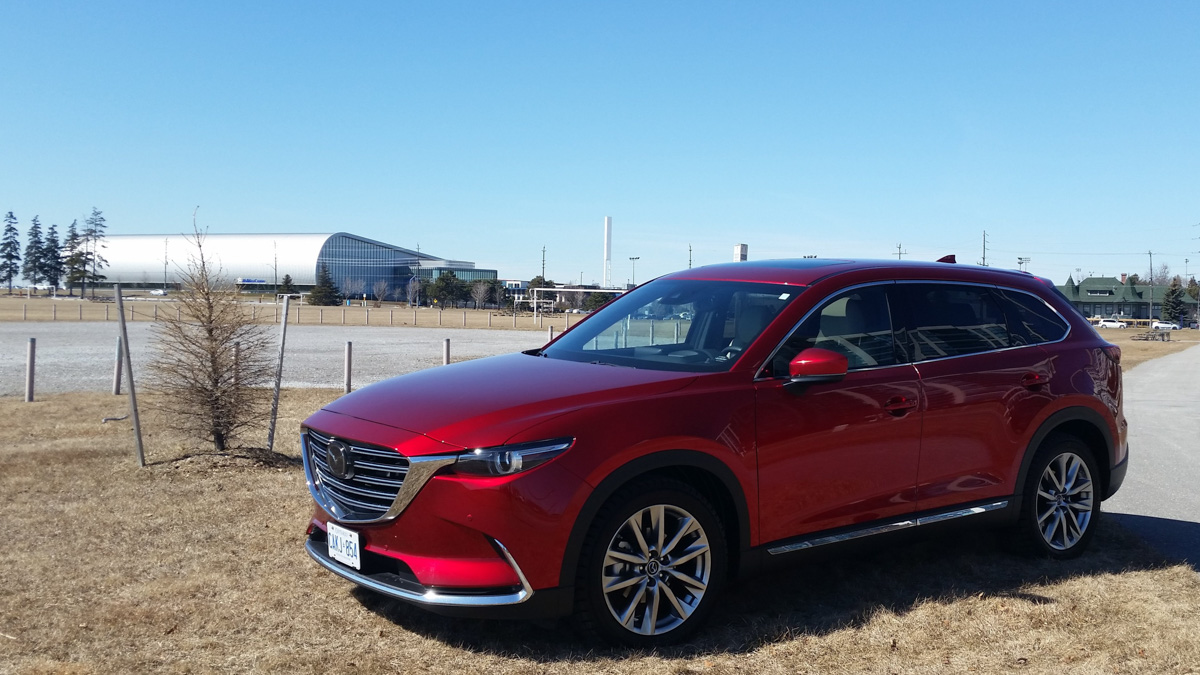 It feels a little too jumpy when moving over rough or challenging road surfaces
Besides, the gearbox itself is also responsive, but one or two paddle shifters would have been good. The best part of the entire trip must be the quietness of the CX-9 - it's probably the best in class.
>>> More expert car reviews:
Safety features
Mazda puts a great deal of focus on safety standards. In fact, the CX-9 was labeled one of the IIHS Top Safety Picks+ because of its excellent crash test performance. A lot of safety features come standard on the 2018 CX-9, including 6 airbags, low-speed automatic emergency braking, blind-spot detection, lane-departure warning and correction, and front and rear clearance sensors with a reverse camera.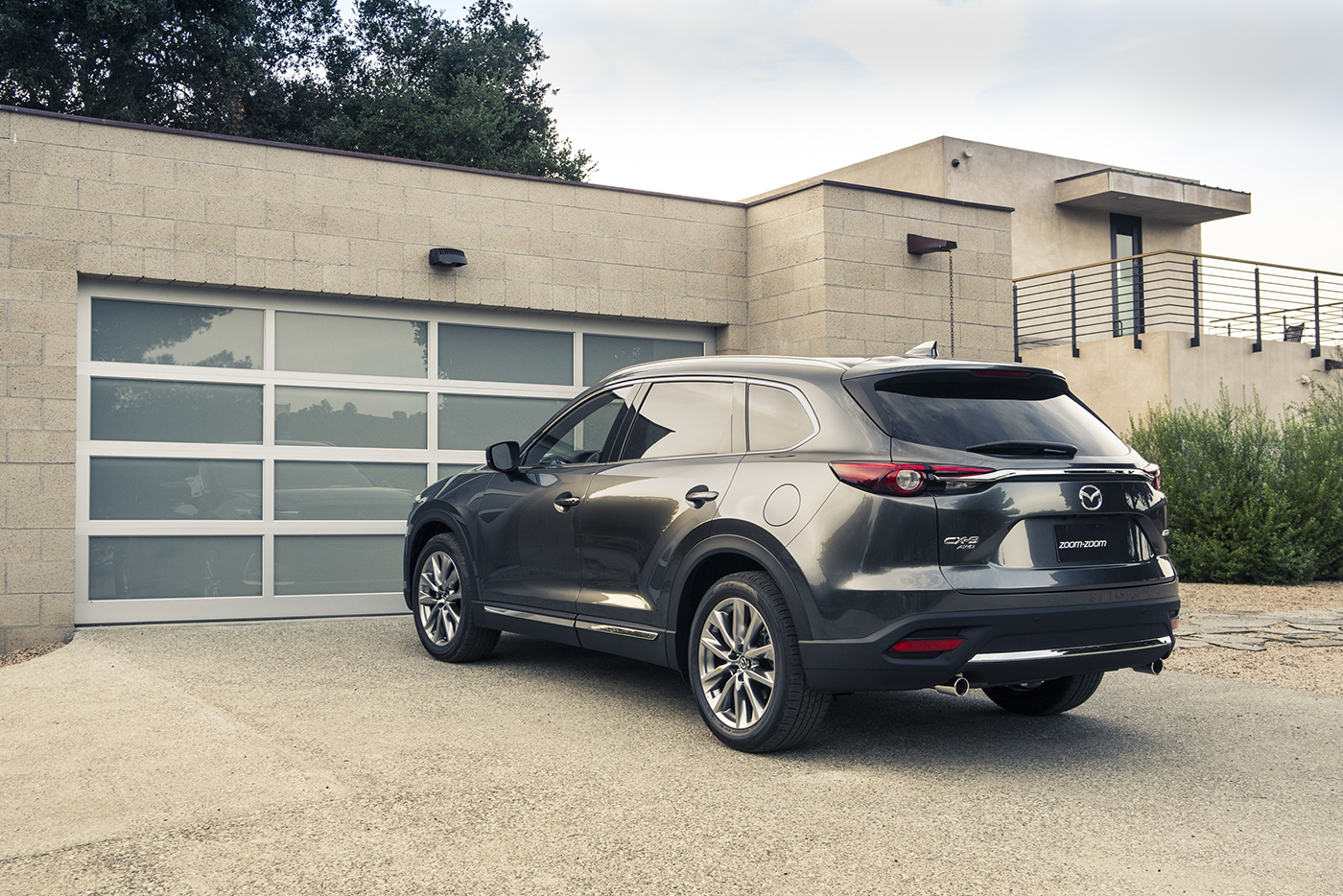 Comfort features
Stepping inside the car, it's immediately apparent that Mazda has paid a lot of attention to make the interior look and feel elegant. The panel gaps are consistently narrow and all the trims line up with special attention to detail.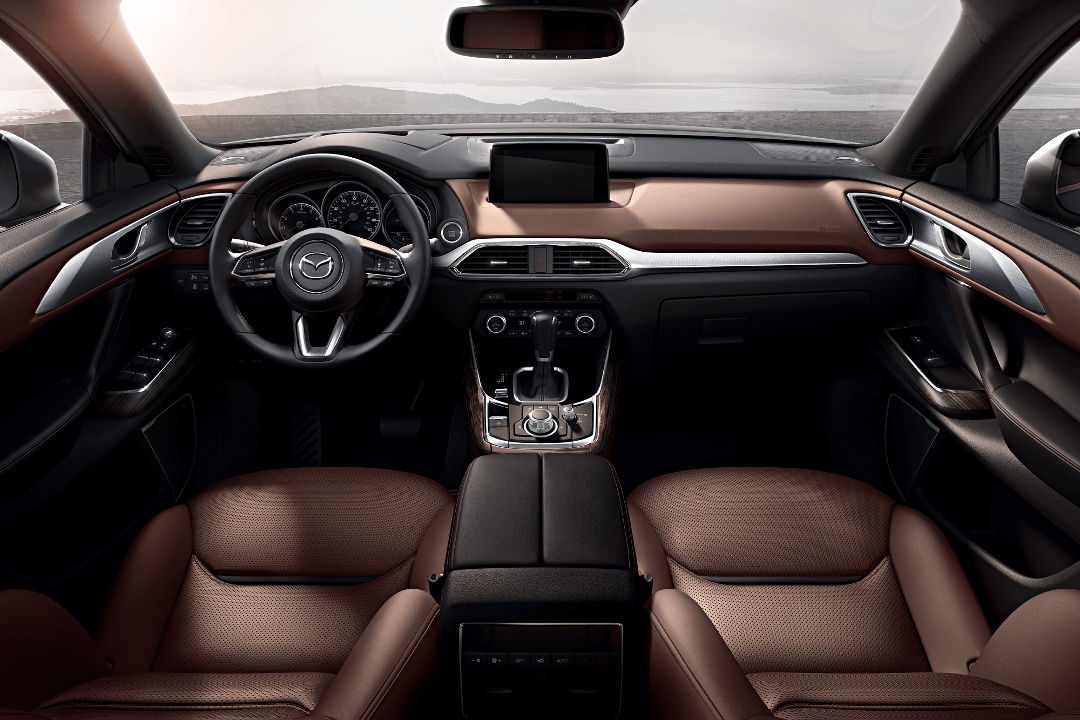 It is surprisingly easy and quick to access the third row of seats. The second row of CX-9 seats is also more spacious, but the cargo space is reduced compared to the old version. Specifically, if the third row of seats is carried, the cargo area has just 230 liters instead of 267 liters as before.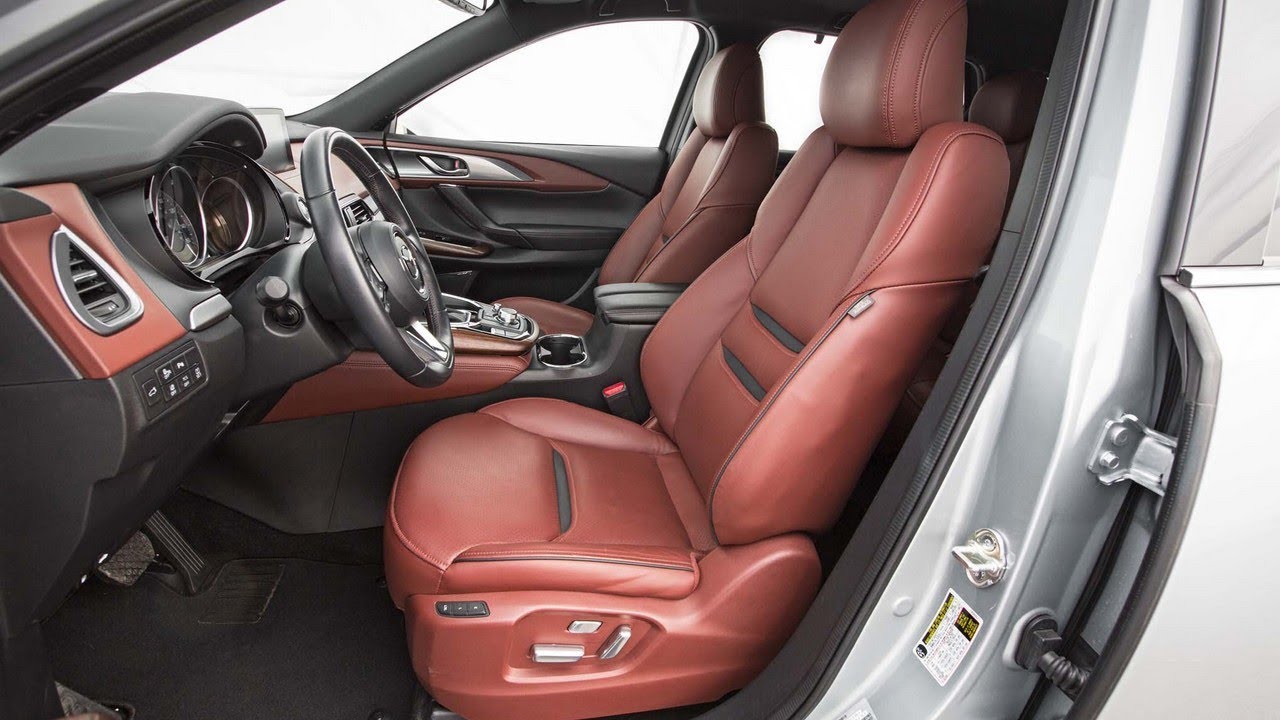 Exterior
Along with the usual boxy and brash style of its rivals, the CX-9 shows refinement and luxury by restraint. The swoopy, organic lines make a well-balanced and well-proportioned layout. It's so good that the girth is covered in plain sight (slightly bigger than the Ford Explorer and more ground clearance to boot).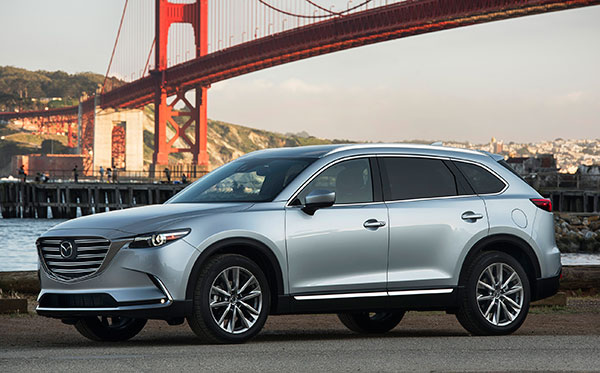 There's no doubt that the Mazda CX identical features shine through the huge grill, the compact headlights, the long and elegant hood, and the subtly shot brake rear end. All looks purposeful with no lavish or gaudy kit parts or unnecessary design features.
6. Final recommendations: A sense of luxury unseen in other SUVs
In conclusion, although a few changes need to be made to better compete with the Honda Pilot or Ford Ranger, the Mazda CX-9 2018 Philippines offers a sense of luxury with a lot of comforts that are invisible to other vehicles in its class.
>>> Visit Philcarreview.com to read more car tips&reviews!