Let's take a look at our 2018 Nissan Navara review on Philcarreview.com for a better understanding of the newest name of the range – the special Sport Edition
1. Nissan Navara 2018 Philippines: Introduction
The 2018 Nissan Navara made its global debut in 2014 before it finally reached the Philippines at the beginning of 2015. A year later, the Japanese automaker launched a new version to its line of products called the Navara Sport Edition. In 2020, the latest Navara has been around for almost 6 years, and we know some people are eagerly awaiting the announcement from Nissan about a brand new Navara.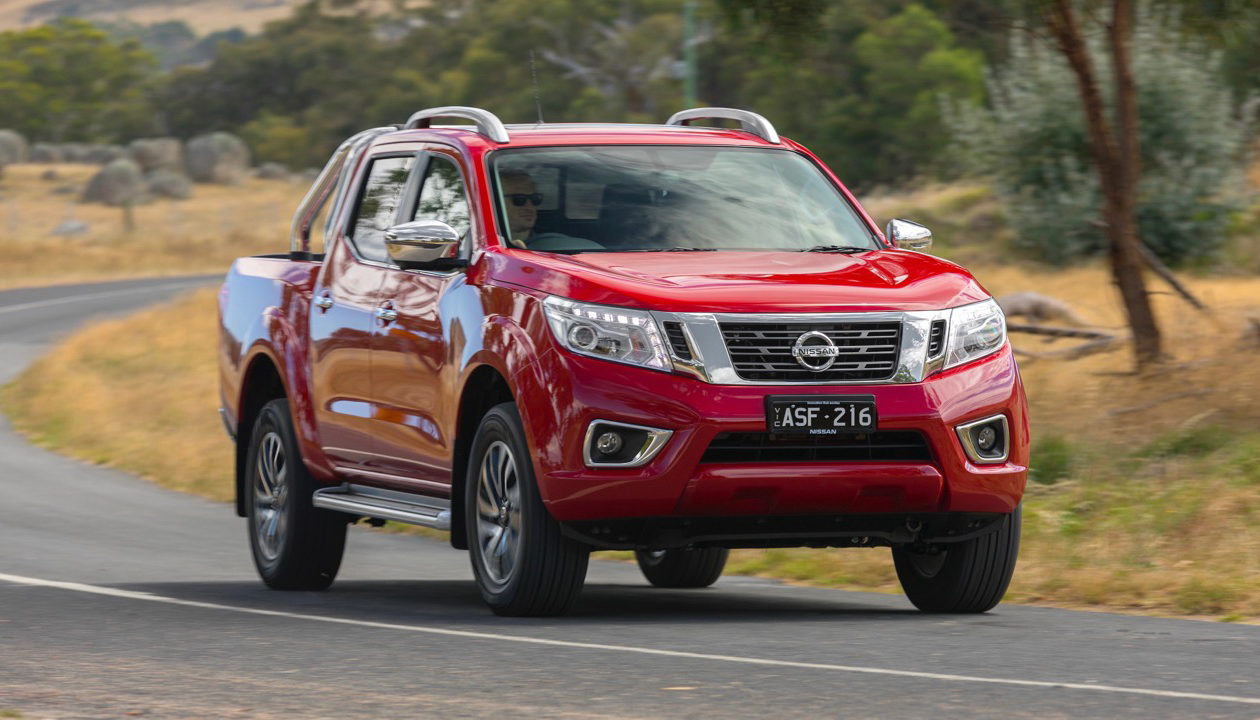 Nissan Navara 2018 
While waiting for the next-generation Navara, let's take a look at our 2018 Nissan Navara review on Philcarreview.com for a better understanding of the newest name of the range – the special Sport Edition. This review will concentrate on the top-level Nissan Navara Sport Edition 4x4 VL 7AT.
2. Why should people buy the Nissan Navara 2018?
Overall, 2018 Navara brings users great off-road performance. Once it comes to quick off-roading, the Navara tends to perform very well to sustain speed as well as to increase the confidence of the driver behind the wheel. As for slower off-road travel, Nissan 's iconic pick-up is also reported to easily overcome most of the road barriers.
In addition, this model has some useful SUV-like features such as:
Cup holders with six counted for the front; 

The inclusion of trays above and below the dashboard; 

"Zero Gravity" front seats; 

Multiple ports of control.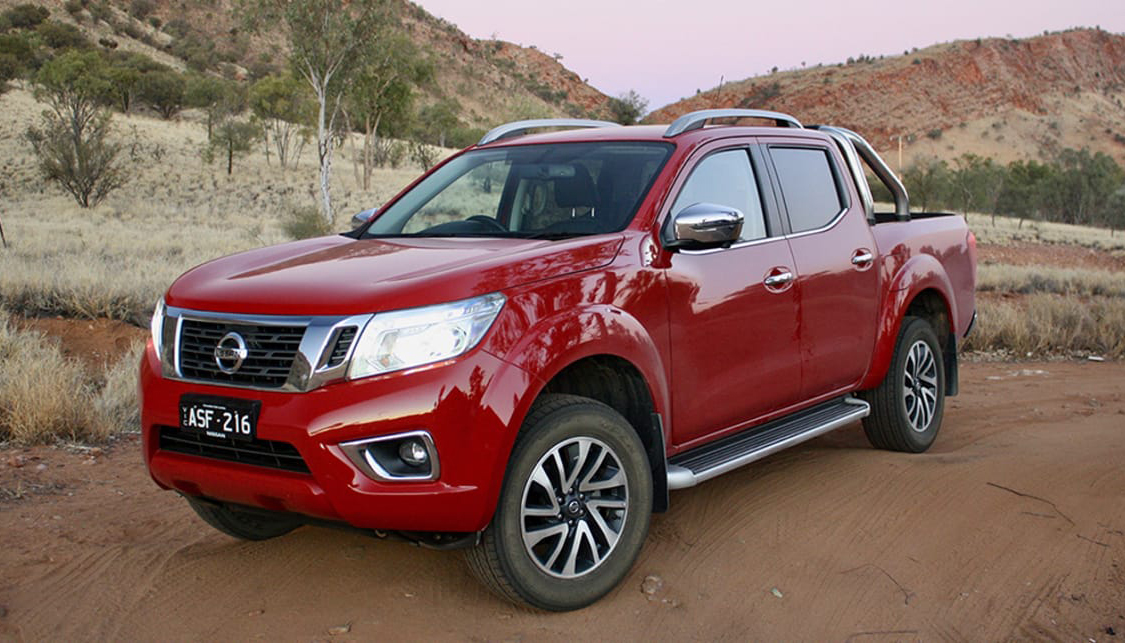 Nissan Navara 2018 also comes with a range of advanced safety features that make it compete with other choices in its segment. Keep reading our review!
3. Nissan Navara 2018 Price & Variants available in the Philippines
Buyers can choose from any of these variants, that the diesel engine can be fitted to either a six-speed manual transmission or seven-speed automatic transmission. All models come with Four-Wheel Drive 4WD as standard.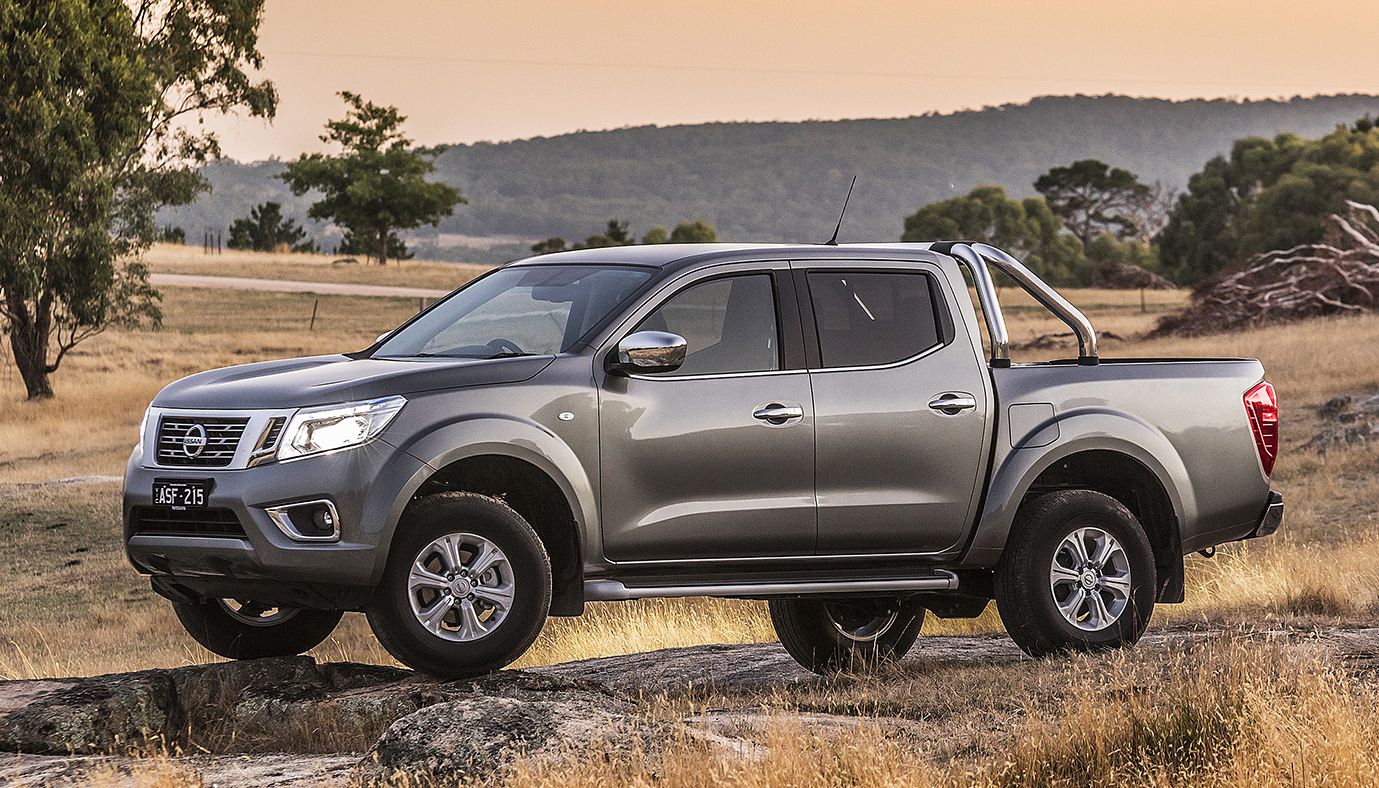 All 2018 models come with Four-Wheel Drive as standard
4. What's missing from the features?
Nissan Navara 2018 is an excellent pickup, but other comfort features like cabin materials could be improved to make the interior more elegant (especially seats are not all covered in leather). Besides, autonomous emergency braking AEB not standard across the range.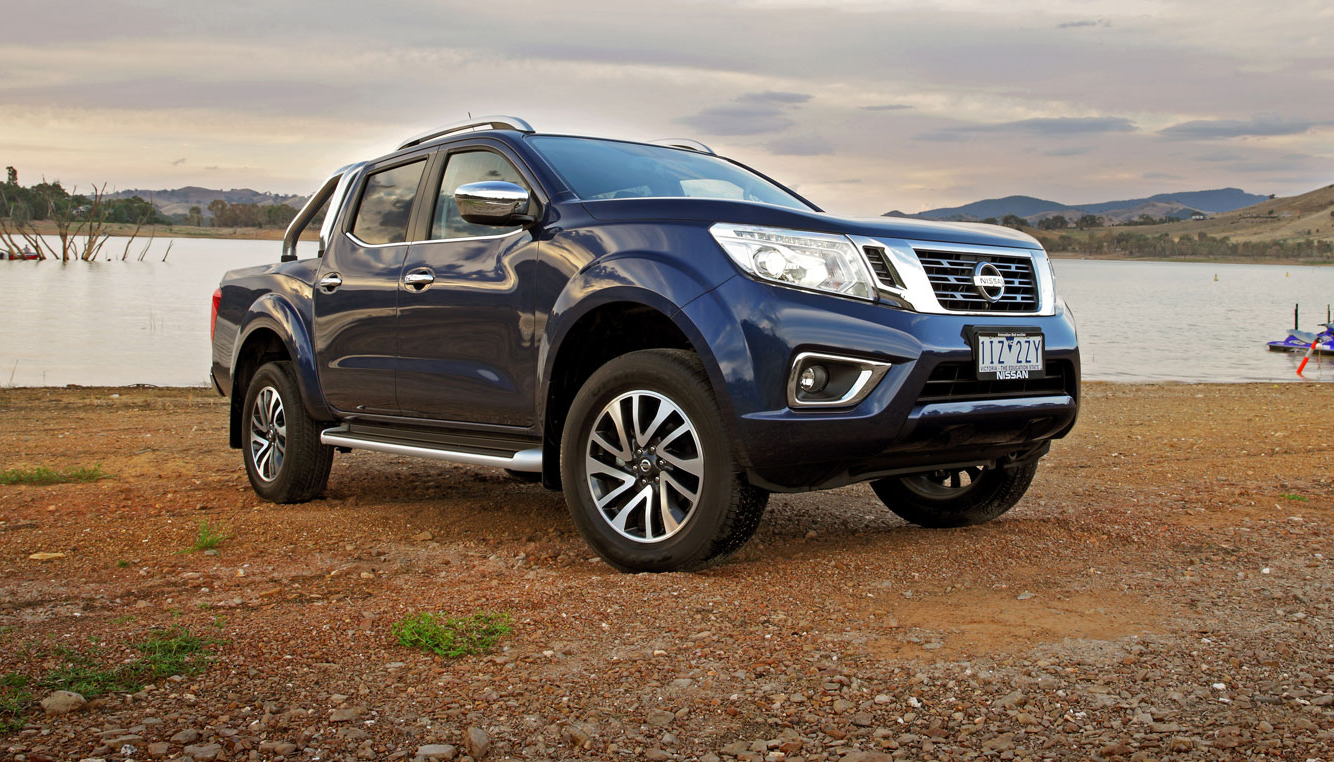 5. Nissan Navara 2018 Philippines: Highlights
Dimensions
In terms of overall dimensions, the 2018 Navara has the length x width x height of 5255 x 1850 x 1840 (mm) for all variants. The ground clearance is equivalent to 238-245 (mm), depending on each variant.
Exterior
There are 4 colors available to consider: Galaxy Black, Aspen Pearl White, Lunar Metallic Gray (New color), Fiery Red (New color).
By giving the crossover the "Sport" label, the Japanese car brand indicates that there will be a number of exterior refinements. Navara Sport obviously has a sporty look with a brand-new grille, a massive set of 18-inch wheels and a new front cover. Besides, the newly added bed liner further sharpens the rugged look of the iconic pickup.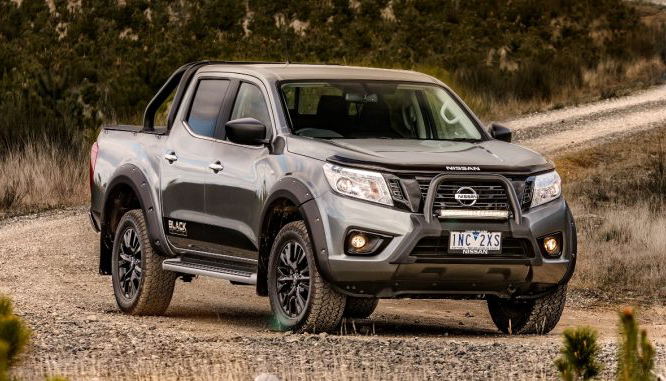 Just as its name implies, Navara Sport obviously has a sporty look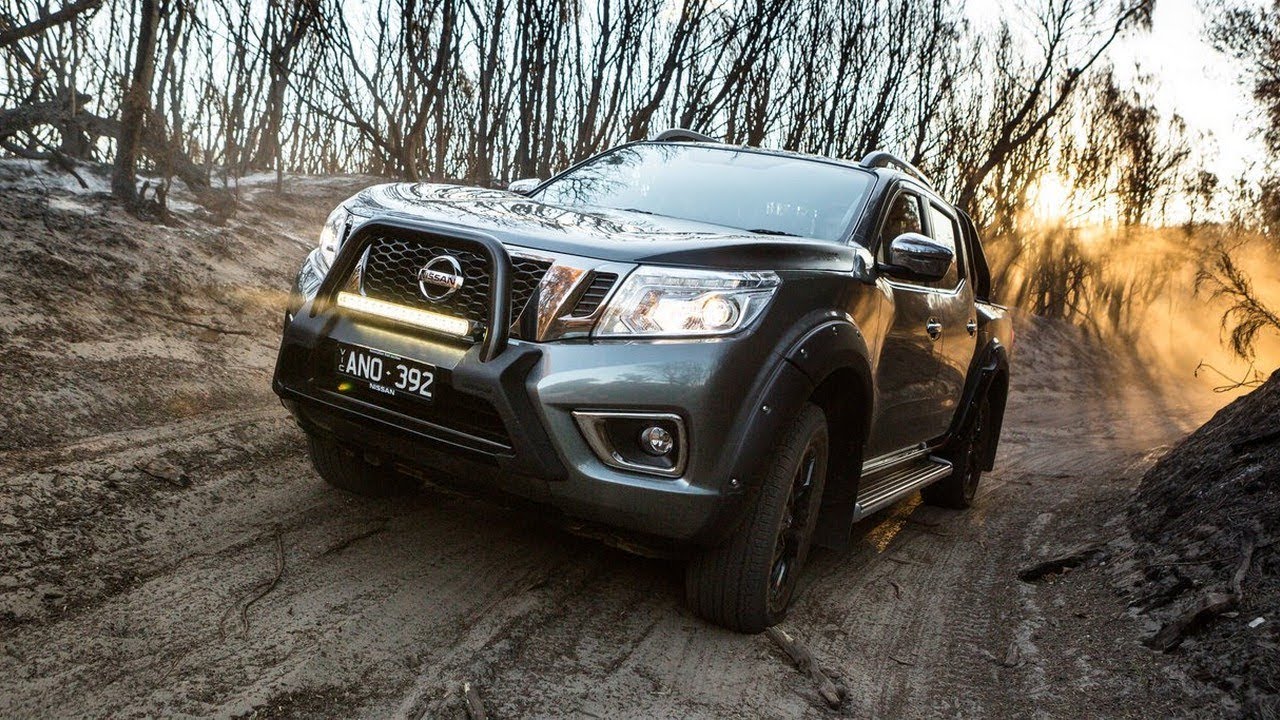 Performance
There is no shift in mechanics. However, with the already-good success of the Navara, we consider it totally fine. Below the engine bay, there is a 2.5L turbo-diesel engine capable of producing 190 hp at 3.600 rpm and 450 Nm of torque at 2000 rpm. Power is still accessible with either a six-speed manual or a seven-speed automatic transmission.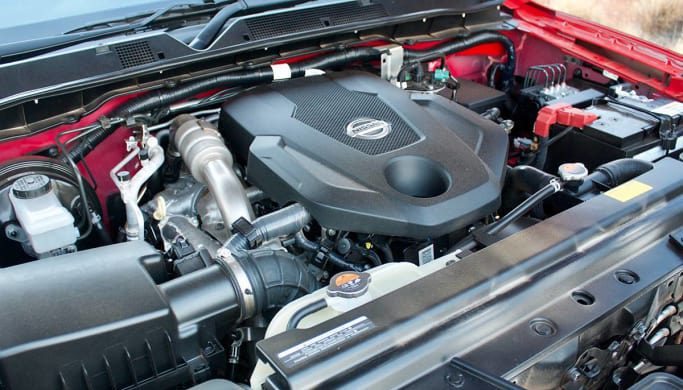 It's worth mentioning that this Sport Edition comes with a multi-link rear suspension with a coil spring instead of a leaf spring suspension like its contemporaries, which increases the safety and comfort of the pick-up truck.
In terms of Nissan Navara 2018 fuel consumption, it delivers an average of 8-9km / L in Manila combined road, while driving on the highway will increase fuel efficiency to 11-12km / L. These statistics can be further enhanced with more attentive drivers.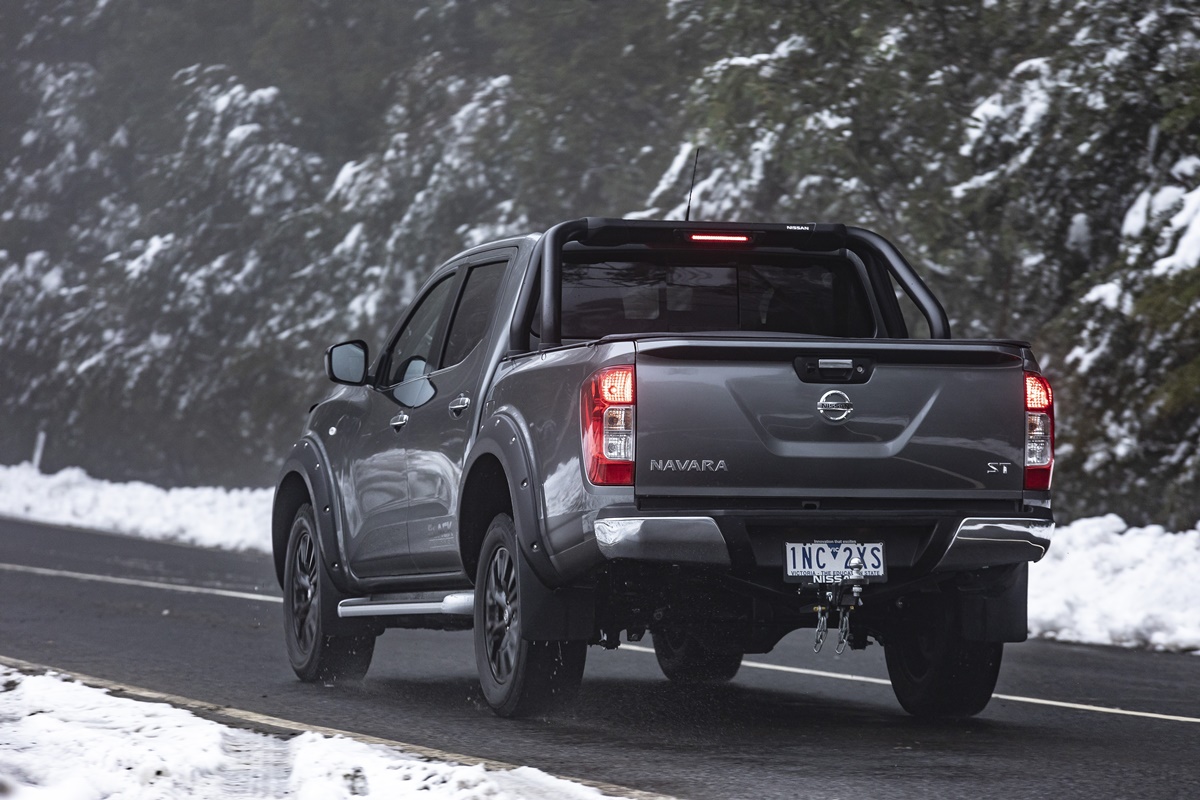 Safety Features
There is a range of safety equipment on the top-specs 2018 Nissan Navara Sport Edition 4x4 VL 7AT, which includes 7 airbags for driver and passengers that earn the 2015 ANCAP five-star ranking, Electronic Brake Force Distribution and Brake Assist, Vehicle Dynamic Control, Hill Start Assist, Traction Control and more.
However, this 2018 model does not have some of the new innovative safety technologies – such as autonomous emergency braking, blind spot warning or lane-keep assist – that some of its rivals are now using.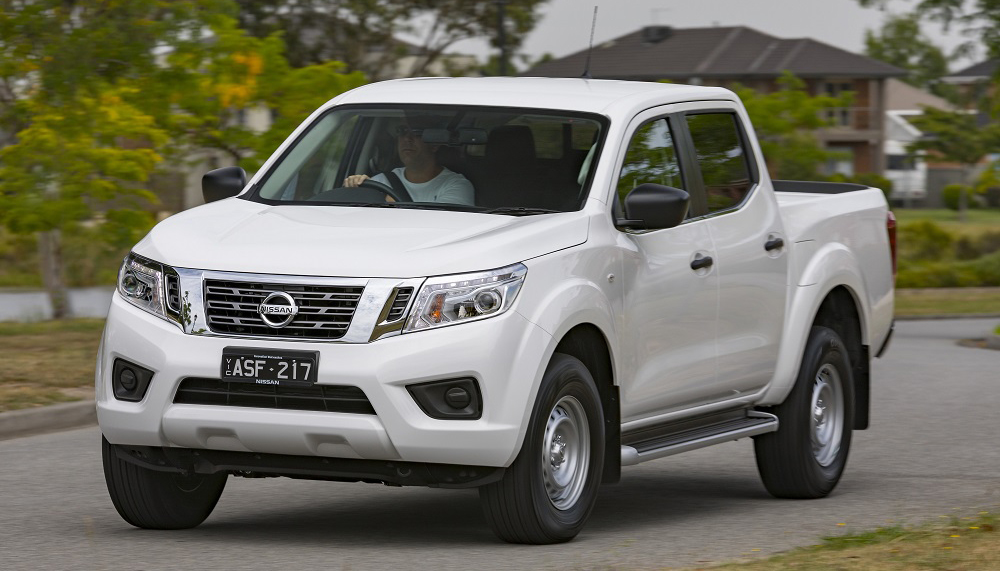 Navara 2018 omits some new innovative safety technologies
Comfort Features
Moving on to the interior, there's not much difference between the Sport Edition and the others, except for a few refinements, including shifting knob, center console box lid and leather-covered steering wheel.
The driver's seat feels comfortable thanks to the high quality fabric, which is said to be very sturdy and breathable. Anyway, the leather seats will definitely make the car feel more luxurious.
Besides, we really appreciate the rear-view camera, which helps a lot when it comes to parking, particularly large-scale vehicles like the 2018 Nissan Navara.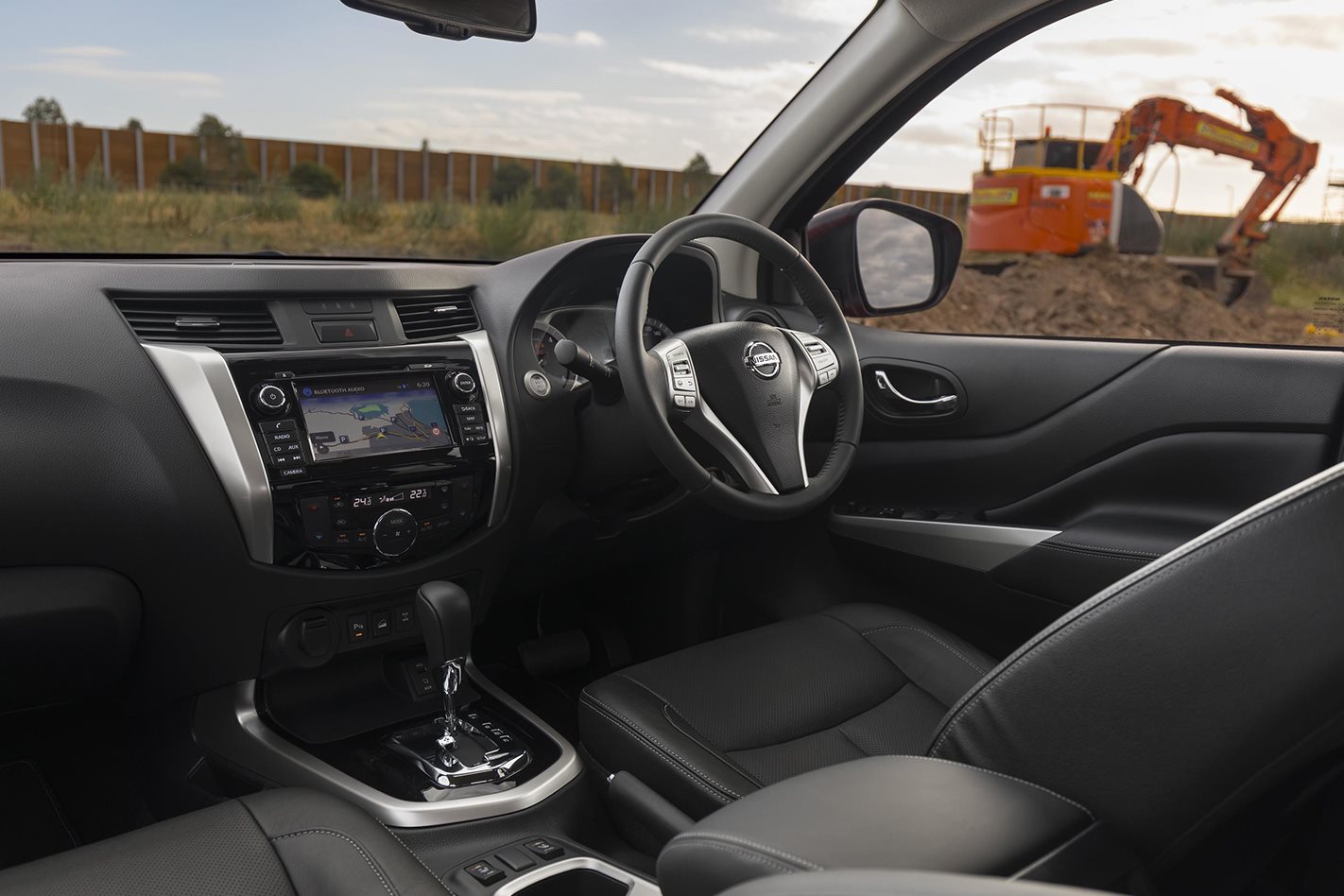 The interior design of the Sport Edition is almost identical to that of its non-Sport variants.
6. Final recommendations: Strong, Tough and Safe
In the Philippines, the Navara is a direct competitor to the Ford Ranger and Isuzu D-Max. All things considered, this vehicle is a good purchase in its class, even with a basic variant. Or if you still have questions or want to know about other vehicles, visit Philcarreview.com to see more!