Jeep Wrangler 2018 - Jeep's most famous off-road vehicle with an impressive performance on all terrains reviewed by Philcarreview.com
1. Jeep Wrangler 2018 Philippines: Introduction
The 2018 Jeep Wrangler offers strong off-road capabilities. Comfort and control also significantly improved, contributing to the name and popularity of Jeep Wrangler in the car market today.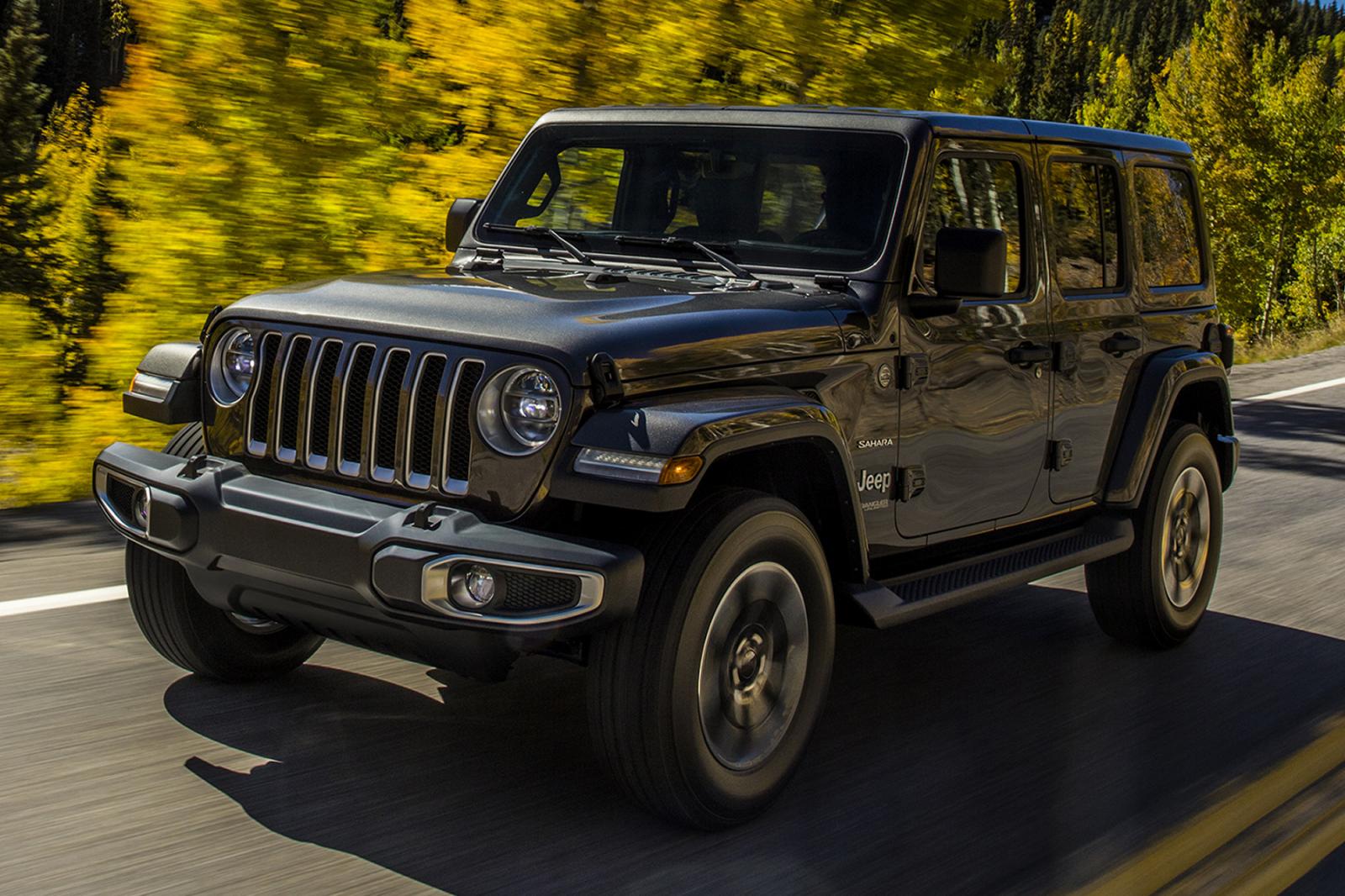 Jeep Wrangler 2018 Philippines has 3 design styles: Sport, Sahara and Rubicon with many special versions included. All have in common is that they carry a classic two-door design and short wheelbase, with the exception of the 4-door Wrangler Unlimited with extended wheelbase. Vehicles with a standard 3.6L V6 engine may come with a 6-speed manual gearbox or an optional 8-speed automatic transmission.
Here is the depth-review by Philcarreview.com.
2. Why should people buy the Jeep Wrangler 2018 Philippines?
2018 Jeep Wrangler was built for the ultimate off-road experience you are looking around. It won't win any awards for on-road performance, but taking it off-road is a different story altogether. If you like a vehicle for adventuring, then the Wrangler is a solid choice no matter what terrain you drive over.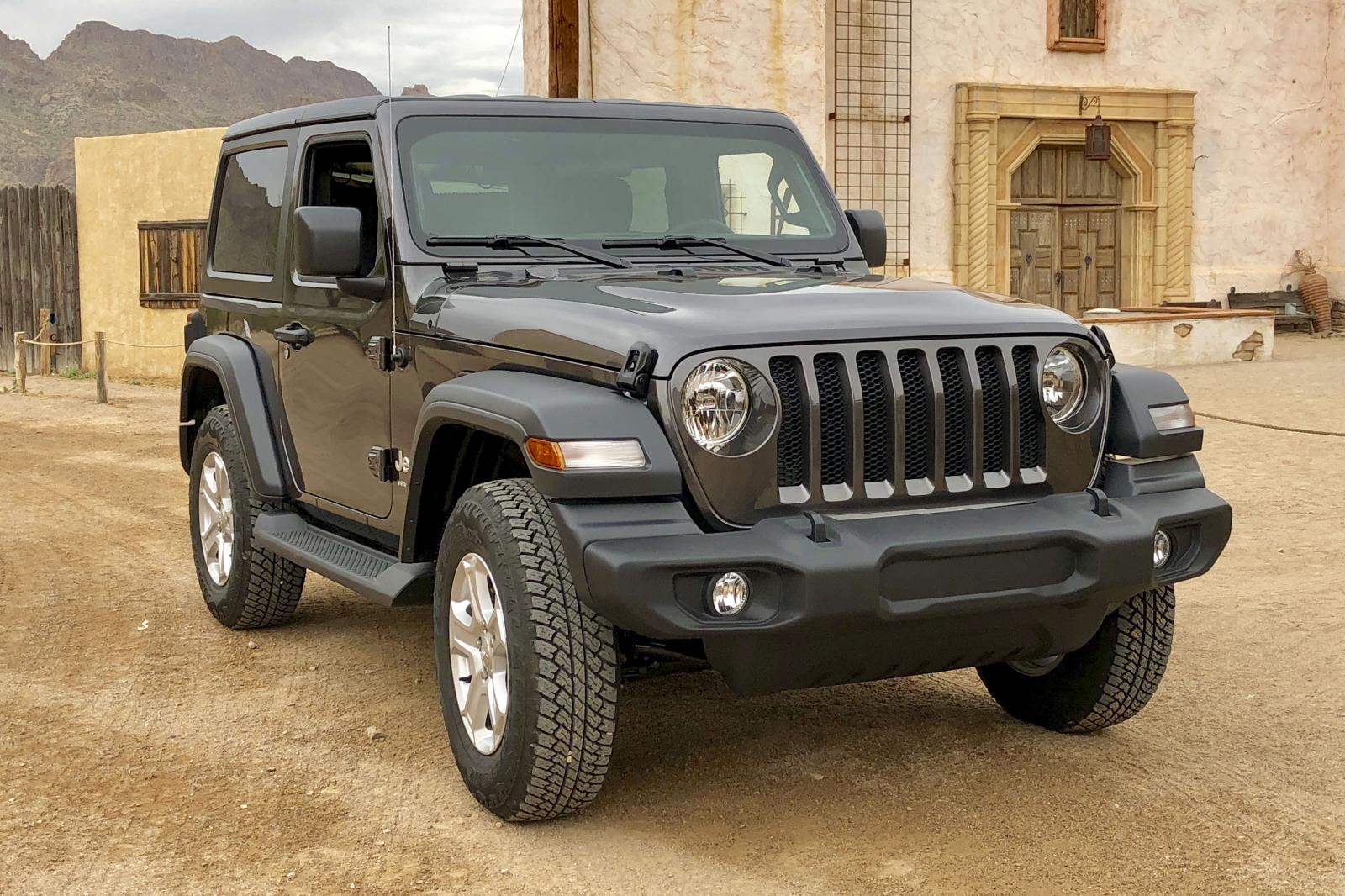 In addition, 2018 Wrangler has a strong V-6 engine, rugged exterior styling with modern luxury on the inside. The military-styling and classic angles look as good as ever in 2018. This vehicle still has a modern, luxurious interior with plenty of high-tech features and modern accouterments. The infotainment system, gauges and other dashboard controls are all well-designed and easy-to-use.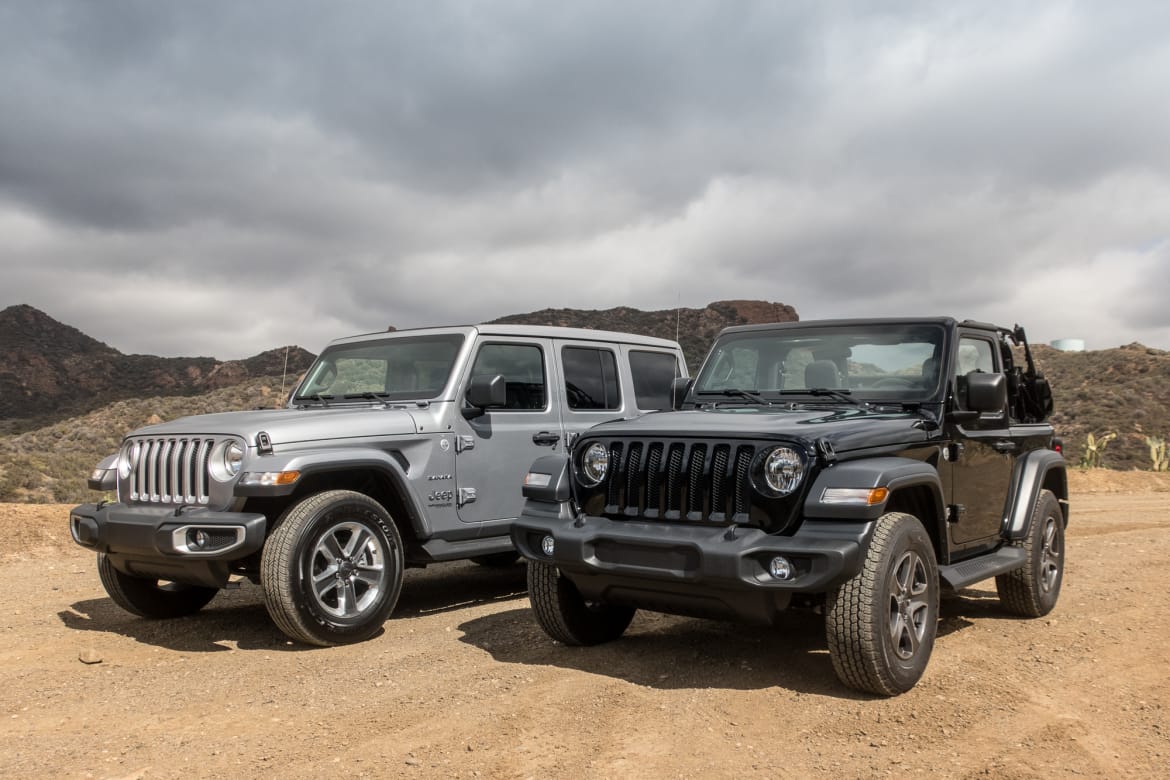 The 2018 Jeep Wrangler is one of the few SUVs to come with a manual transmission at all. The capacity to manually shift gears is essential for the best off-roading experience. Many modern SUVs come standard with an automatic transmission nowadays. Some don't even have the alternative for a stick shift at all.
3. Jeep Wrangler 2018 Price & Variants available in the Philippines
The variants vary according to price, but there are several options, but the pricier unit has the most features installed in it.  
Jeep Wrangler 2018 Price in the Philippines

| Model | Price in the U.S | Price converted into Peso |
| --- | --- | --- |
| 2018 Jeep Wrangler Sport | $26,995 | P1,361,497 |
| 2018 Jeep Wrangler Unlimited Sport | $30,495 | P1,538,020 |
| 2018 Jeep Wrangler Unlimited Sahara | $37,345 | P1,883,500 |
| 2018 Jeep Wrangler Rubicon | $36,995 | P1,865,848 |
| 2018 Jeep Wrangler Unlimited Rubicon | $40,495 | P2,042,371 |
4. What's missing from the features?
One minus point cannot be ignored in 2018 Wrangle is loud wind and outside noises. The wind noises can be quite distracting, particularly at high speeds or on the highway. Jeep hasn't done much to prevent outside noises from becoming a nuisance. This vehicle is more for the adventurer than the daily commute to work.  
The infotainment system and speaker system are just average. However, it suffers from some fussy behaviors that responses lag when using the touchscreen and controls
5. Jeep Wrangler 2018 Philippines: Review proper
Dimensions
The 2018 Jeep Wranger is 4173 mm long, 1,873 mm wide and 1,842 mm tall. It has a 2,423 mm wheelbase and a 231 mm ground clearance. Rear-seat passengers on the 2-door Wrangler versions will find it difficult to get in and out, but quite spacious when stabilized. The extended wheelbase of Wrangler 2018 helps passengers to have a comfortable legroom and the sliding bench is also adjusted with a more reasonable tilt.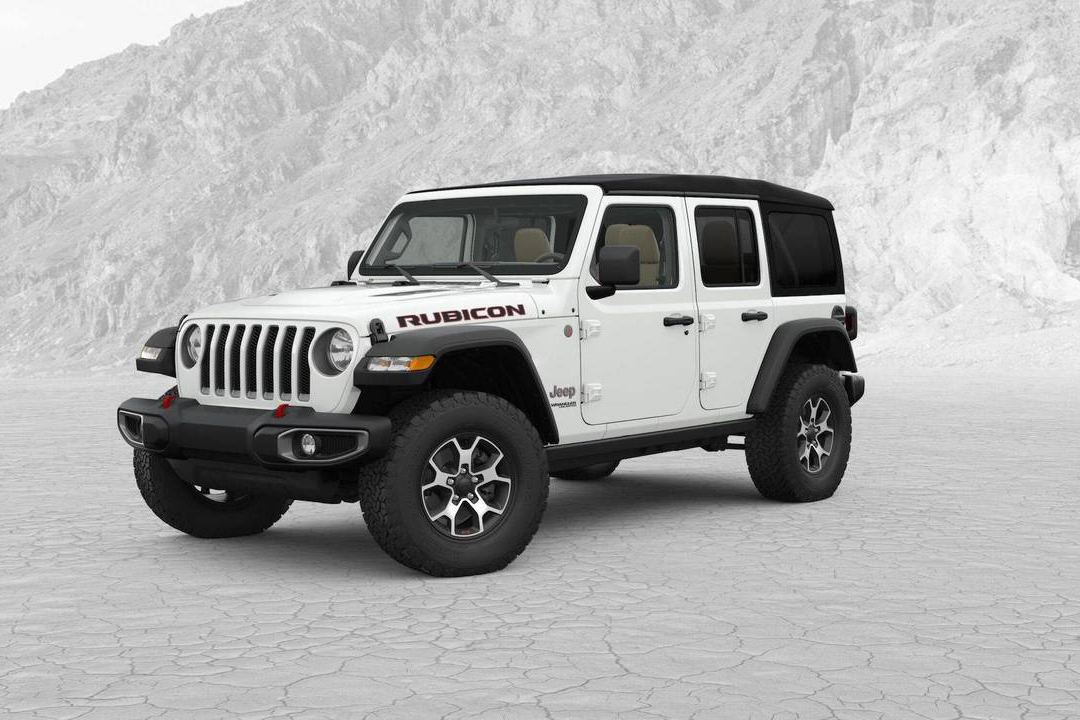 2018 Jeep Wrangler continues to upgrade the luggage compartment volume compared to the previous generation. When using the rear seats, Jeep Wrangler Unlimited 2017 has a volume of 891 liters. The number increased slightly in 2018 at 897 liters. When folded in the second row, the luggage compartment volume of Wrangler Unlimited 2018 is 2050 liters, 51 liters larger than the 2017 model.
Jeep Wrangler 2018

​ Philippines: Dimensions

| | |
| --- | --- |
| Wheelbase | 2423 mm |
| Length | 4173 mm |
| Width | 1873 mm |
| Height | 1842 mm |
| Ground clearance | 231 mm |
| Curb Weight | 1759 kg |
Performance
The 2018 Jeep Wrangler is powered by a 3.6-liter V-6 with 285 hp and 260 lb-ft of torque. All variants of the Jeep Wrangler 2018 come with a standard 6-speed manual gearbox, alongside an optional 8-speed automatic transmission.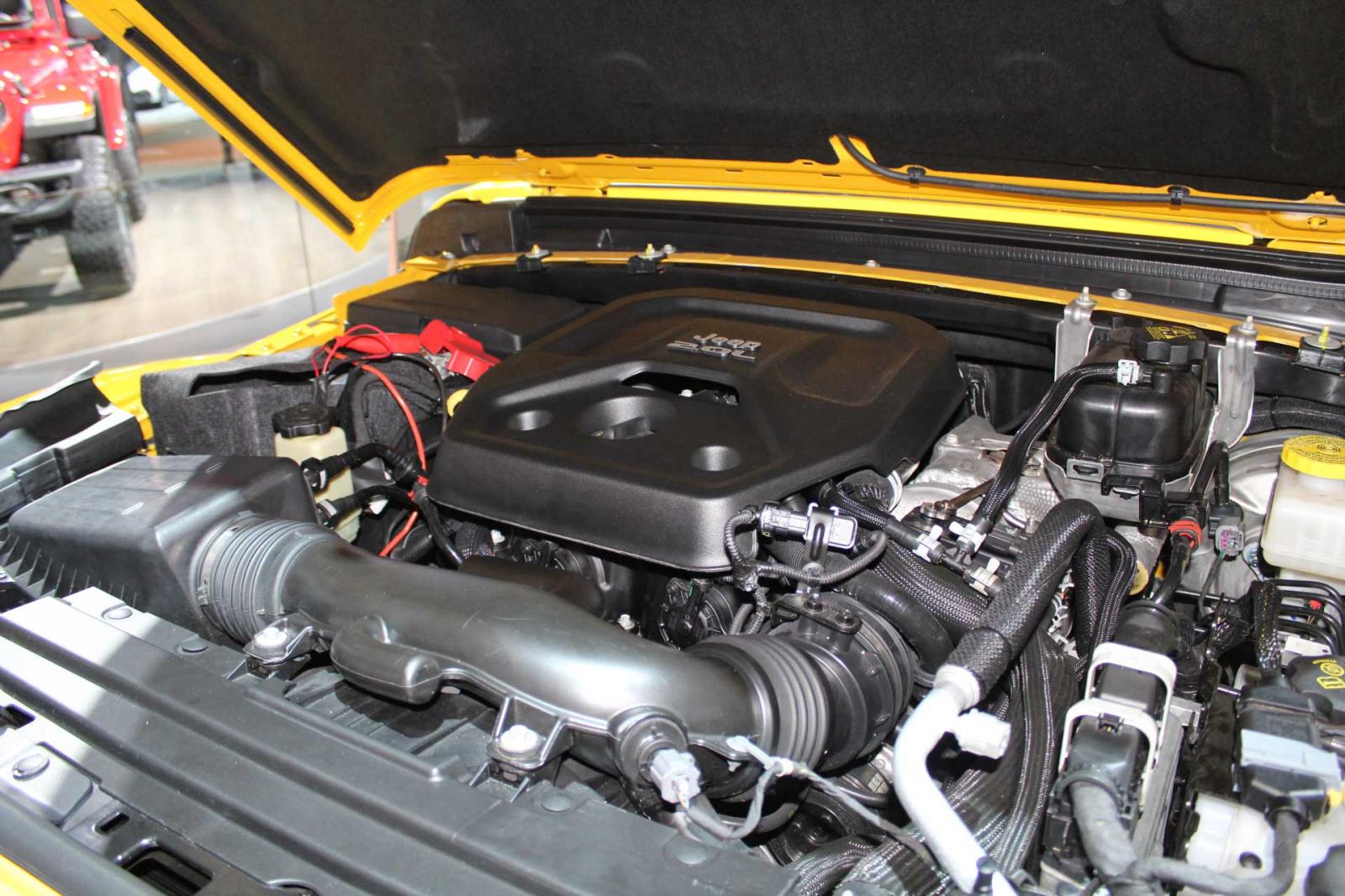 A 2.0-liter turbo-four with 270 hp and 295 lb-ft is optional and paired exclusively with the eight-speed automatic
Jeep Wrangler 2018

 Philippines: Engine & Performance

| | |
| --- | --- |
| Engine name | 3.6L V6 DOHC 24-valve |
| Horsepower | 285 hp |
| Torque | 260 Nm |
| Drive train | 4-wheel drive |
| Transmission | 6-speed manual transmission |
| Fuel | Diesel |
| Fuel tank capacity | 70 L |
Jeep has significantly improved the driving feel of the Wrangler 2018 based on the body-on-frame SUV design platform. Damping capacity is also increased with the perfect combination of dynamic on-road and off-road dynamics. However, that does not mean that the Wrangler 2018 will ride on the highway like other luxury sedans. Because the car was born for off-road routes, the Wrangler 2018 still brings a strong "growl" feeling on rough roads.
Safety features
Although Wrangler 2018 does not have many safety scores, it still has more than 75 safety features. Basic safety equipment includes rear camera, automatic stability control system, 4 airbags, blind-spot monitoring system and rear cross path detection.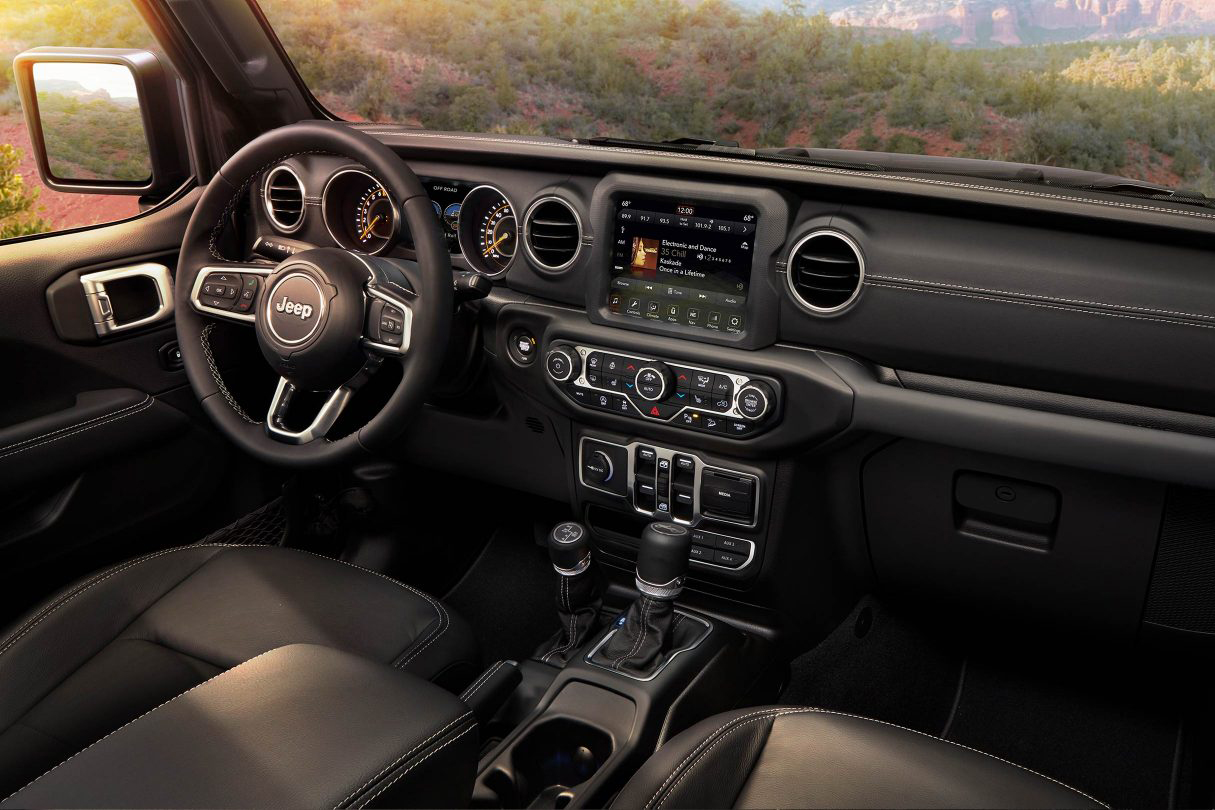 Jeep Wrangler 2018: Safety Features
4 wheel ABS brakes
Hydraulic-assist brake booster
Brake Type: 4-wheel disc
Driver-side advanced multistage front airbags
Hill-start assist
Passenger-side advanced multistage front airbag
Traction control
Cruise control
Tool kit
Comfort Features
Because of the high price, the 2018 Jeep Wrangler owns a quality interior space. The Sport design style has plenty of hard plastic details for a total price of over $ 30,000 (PHP 1,502,550), but is easy to clean after each journey. Soft stitching elements are also available at Wrangler Rubicon and Sahara, offering a luxurious and powerful look.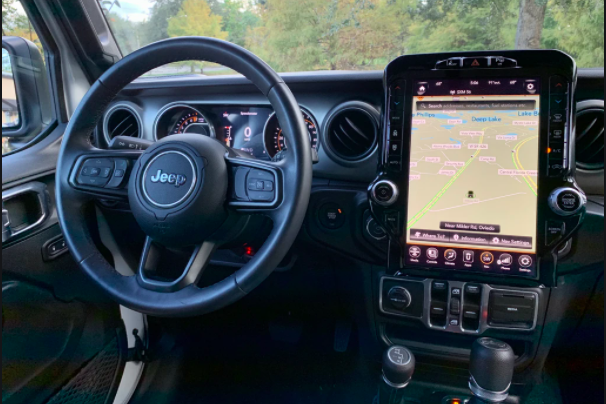 Jeep Wrangler 2018 is equipped with a 5-inch display, standard 8-speaker sound system
All variants of the Wrangler 2018, except the Sahara, are available in 2-door and 4-door designs. This model has standard equipment such as a roll window, automatic door lock, keyless start, steering wheel audio control system and 5-inch display for the 8 speakers audio system.
The center console of the Wrangler 2018 is lower and takes up less of the passenger seat space. Infotainment screens are available in sizes from 5.0-8.4 inches.
Jeep Wrangler 2018: Comfort Features
Air Conditioning
Auxiliary input jack
Bluetooth
Engine Block Heater
Cruise Control
Steering wheel controls
USB Connector (option)
Passenger Vanity Mirror
Exterior
Jeep has tweaked the 2018 Wrangler to reduce fuel consumption without omitting any features of an off-road vehicle. The model has an upright grille, and a large headlight system carved into the Jeep logo. The windshield is still foldable, very useful when driving slowly on off-road.
In addition to special design from the windshield, Jeep Wrangler 2018 has bar guards connected to A-pillar. The high-quality aluminum door system makes it convenient to get in and out of the car.
Jeep Wrangler 2018

: Exterior

| | |
| --- | --- |
| Headlights | Halogen, LEDs (option) |
| Daytime running lights  | Low beam |
| Front fog lights | LEDs |
| Auto wiper | Yes |
| Fender Flares | Black |
| Rear Window Defroster | (option) |
| Running Boards | (option) |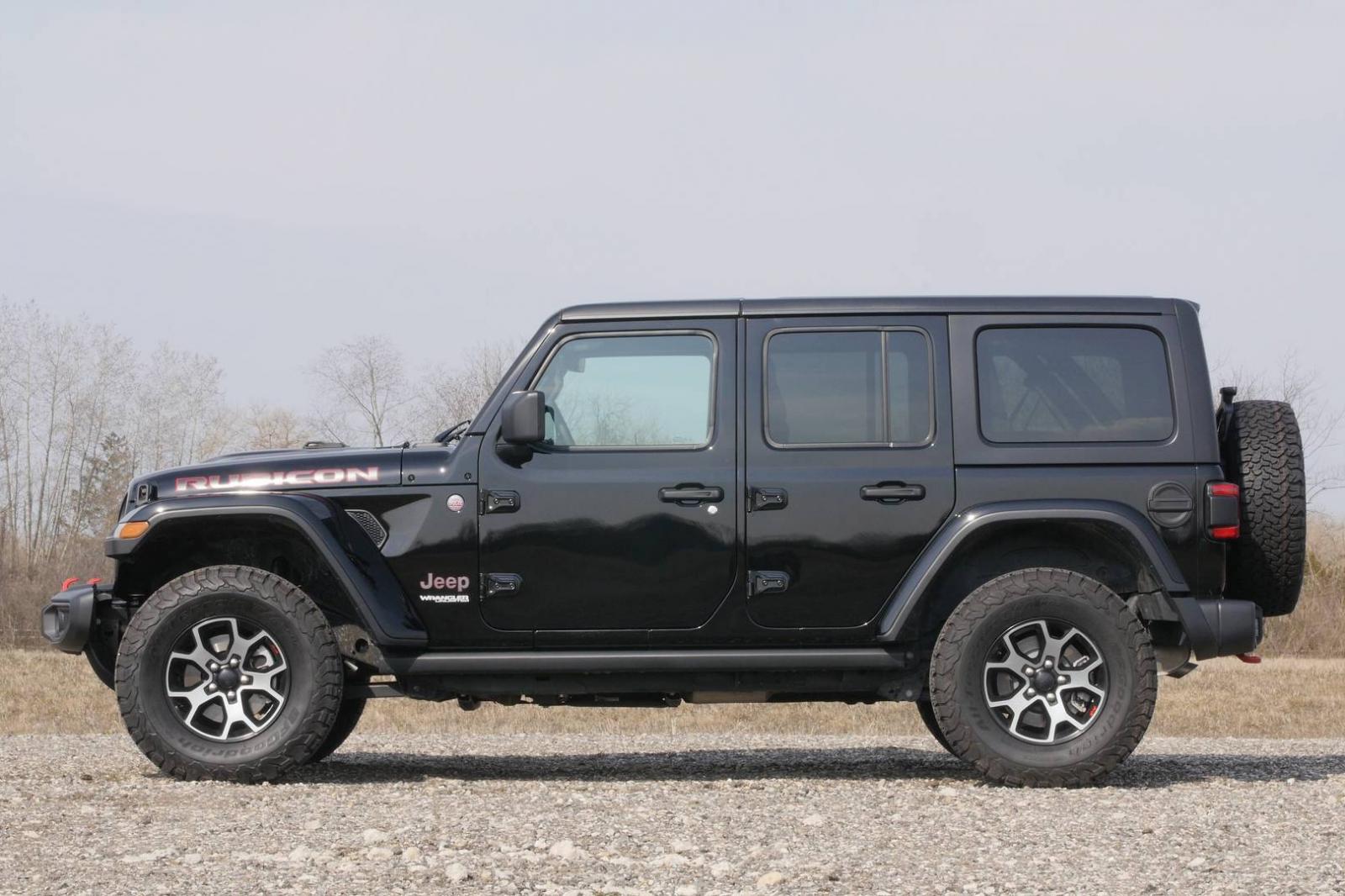 6. Jeep Wrangler 2018 Philippines: Final recommendation
If you are looking for stylish transportation that has impressive capabilities on any terrain and in any weather, the Wrangler 2018 may be right for you. The history and military styling of the Jeep set it apart from all of the competition. If you are primarily looking for a family wagon, then there are probably better choices. The Wrangler is the best choice for anyone with an adventurous spirit and love of the outdoors.
Visit Philcarreview.com to read more reviews!